My guest bedroom, budget friendly, inspiration and how I go about figuring that out.
When I was in the very first design stages of my guest bedroom, I could really go in any direction I wanted. This is freeing, but also overwhelming because there are so many pretty directions I could take. I knew I wanted to keep my budget on the lower end, so had to make intentional choices to fit with my inspiration.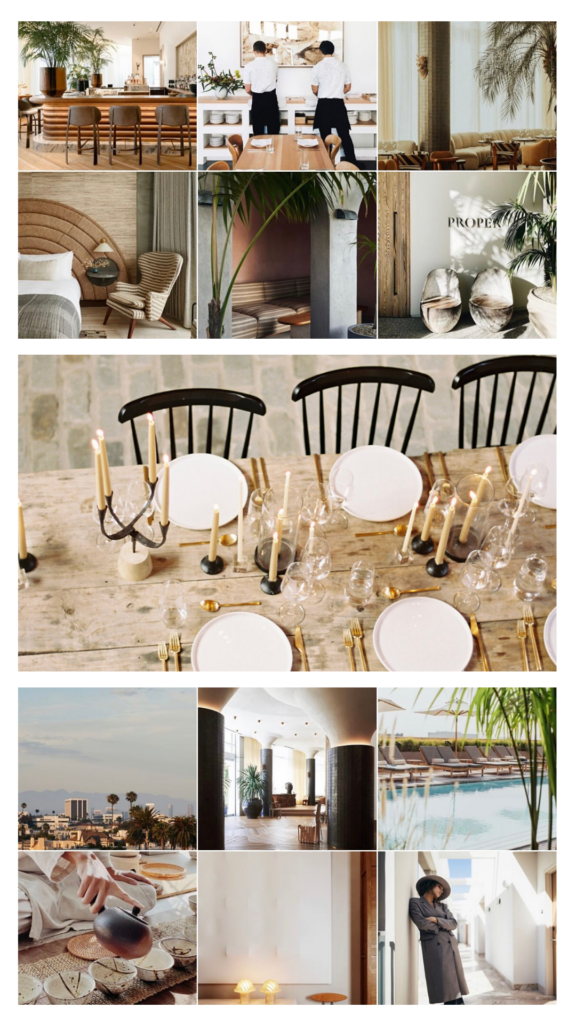 How to find your initial bedroom ideas with 2 steps.
The first thing I did was do I quick scroll through my saved images on IG. You can do this on Pinterest or your camera roll. All you're looking for is an image that catches your eye. I had saved this hotel in California that I just loved. Then I was drawn to this wedding table design and both images blended well together. So from that, I knew I really liked the colors, tones, textures that had more neutral tans with a little pop of black. As well as a modern, minimal, California feel that was not fussy. I saved those 2 photos together so I could reference them as I start shopping for paint, linens, all my room decor. 
I do this in 2 stages. The initial inspiration and then actual pieces I'm purchasing. For this project, it took me 4 days from initial ideas to ordering and getting started. I like to gather ideas then not look at it for a day or two just so I can gain clarity because after looking at something for a long time I can get too many unnecessary ideas. I like to come back with a fresh outlook and make cuts then. I usually start out with up to 10 inspiration ideas, then cut them down by half.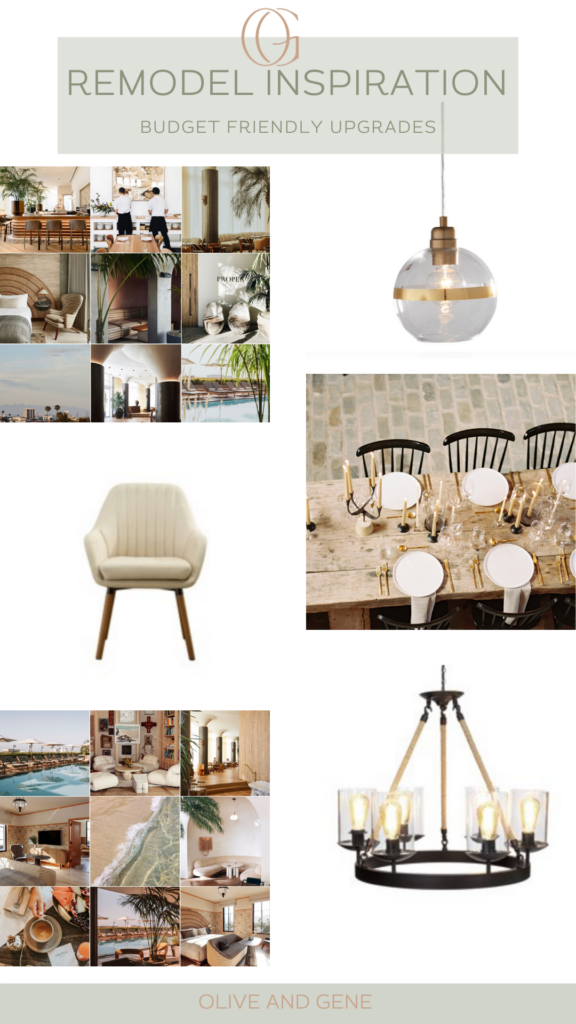 Now that I have my ideas, I can start looking at what pieces I want to purchase. I do this the same way as I do the inspiration images. First gather what I like, take a step away, come back with fresh eyes, and make cuts. The end result should be an intentional and organized room design.
Here you can see my inspiration images as well as some pieces I've pulled to possibly purchase. Also making a list of pieces you already have that you can just touch up with paint vs. new pieces you want to purchase will help during this process. I know I'm using my bed frame, but adding a fresh coat of paint vs. I know I want a new light fixture. Also I already have a cute chair, but would love a new one so if I have room in my budget I can purchase the new chair!
I hope this can be useful to you when you are looking for ideas to remodel one of your rooms. Go ahead and PIN the image above for easy reference to this post. Please share with me all your room inspiration and remodels! I would love to see!
Coming up next is my guest bedroom remodel budget friendly purchases (and guess what, it's all from Walmart!)
SHOP! Click on the link below to view the 3 pieces as seen in the inspiration board above. Other inspiration photos via Proper Hotel.
gold / clear round light fixture