Smoothies are one of my favorite whip up and go drinks. What I really love is you can pretty much substitute ingredients if you are out of something. For this recipe, I will sometimes add spinach but I was out this day and didn't really notice a difference. Still delicious!
what you need
frozen blueberries
frozen banana
plain Greek yogurt
nut butter (I use all natural peanut butter)
vanilla protein powder (I use Truvani plant based, but use whatever you like best or skip if you don't have any)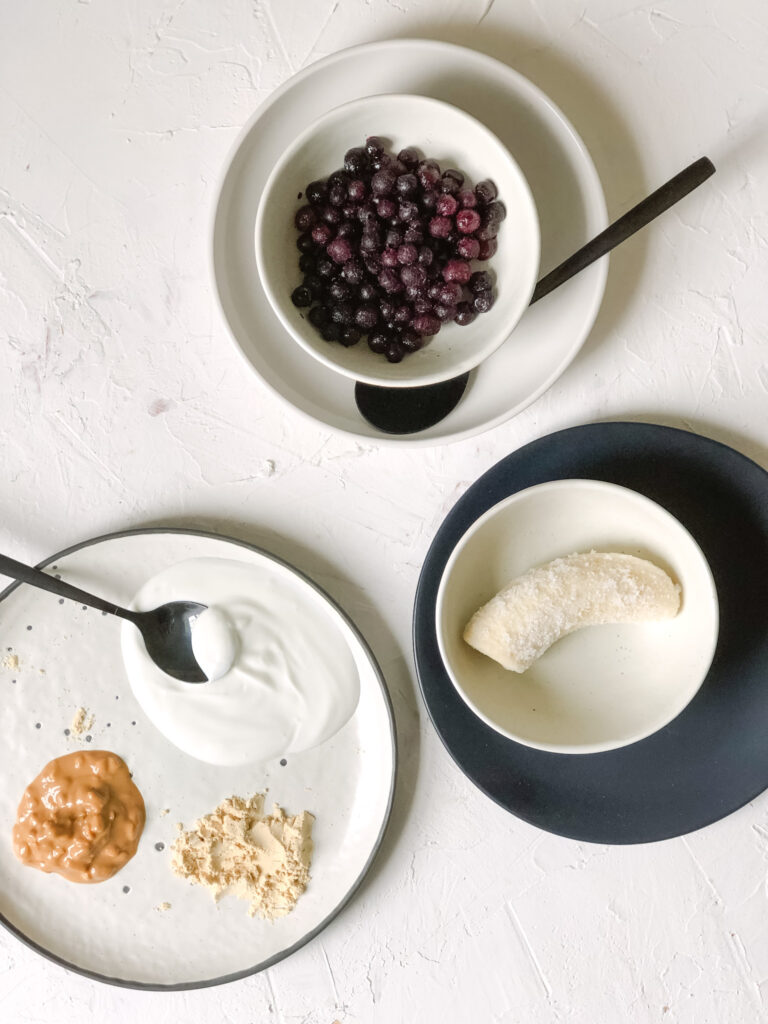 I'm not a huge exact measurements type of person for this recipe, but here are my 'eye ball' ingredient amounts:
half a cup of blueberries
half a banana
2-3 TBS yogurt
1-2 TBS peanut butter
half a scoop of protein powder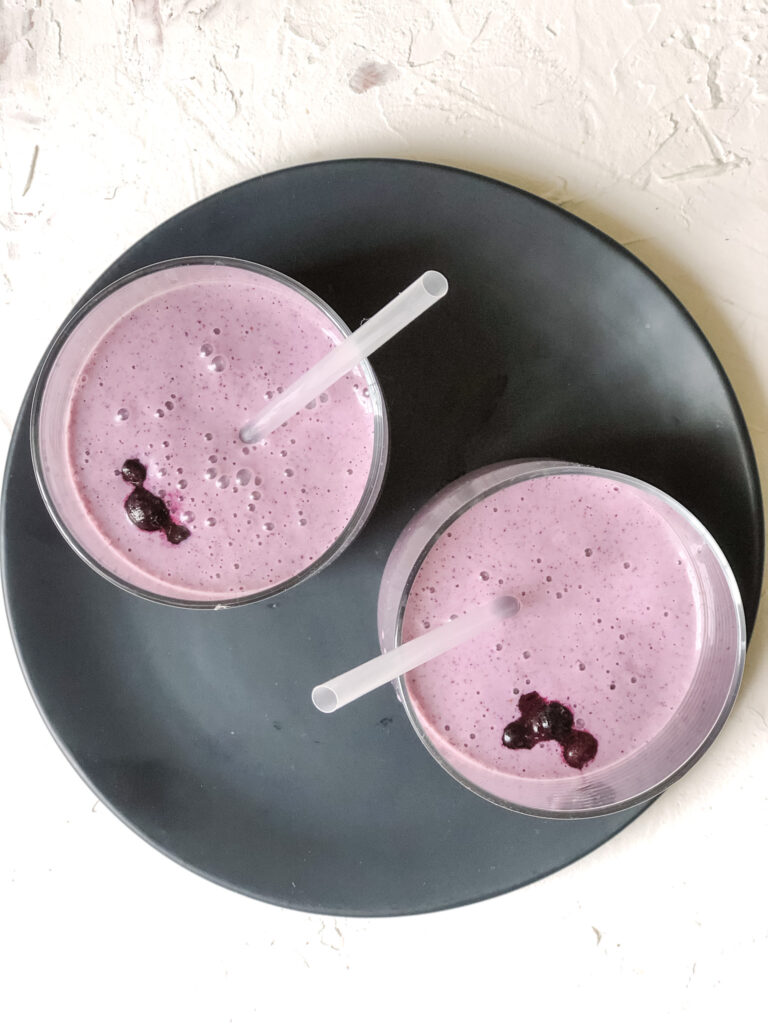 add a tablespoon or so of water and blend!
You can also add a milk product for an extra creamy smoothie. Sometimes I do that, but I try to limit my milk (I'm obsessed with lattes and get all the milk I need from that) so water works just fine. You will need some kind of liquid to get it all moving around in the blender. A splash of water works great! Also if it's too thick and not blending up nicely just add some more liquid. You can always add more if needed.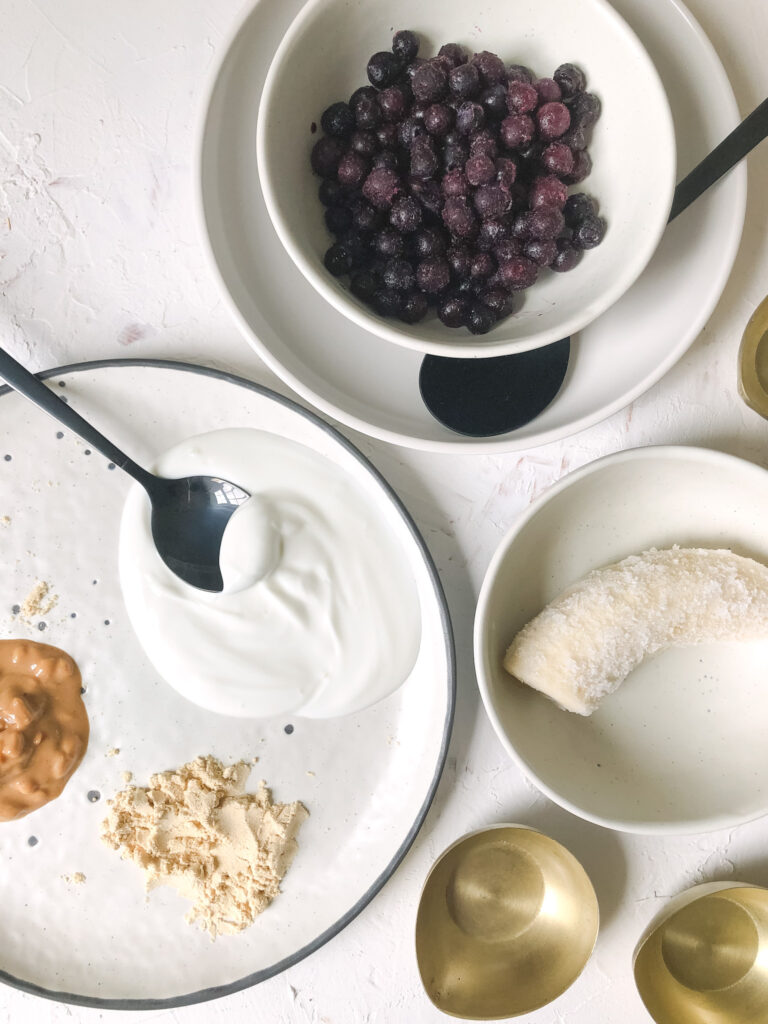 products i use for this recipe
blender (this blender works great for me and clean up is easy)
vanilla protein powder (I love all Truvani's products)
my go to cups
my favorite flatware and dishware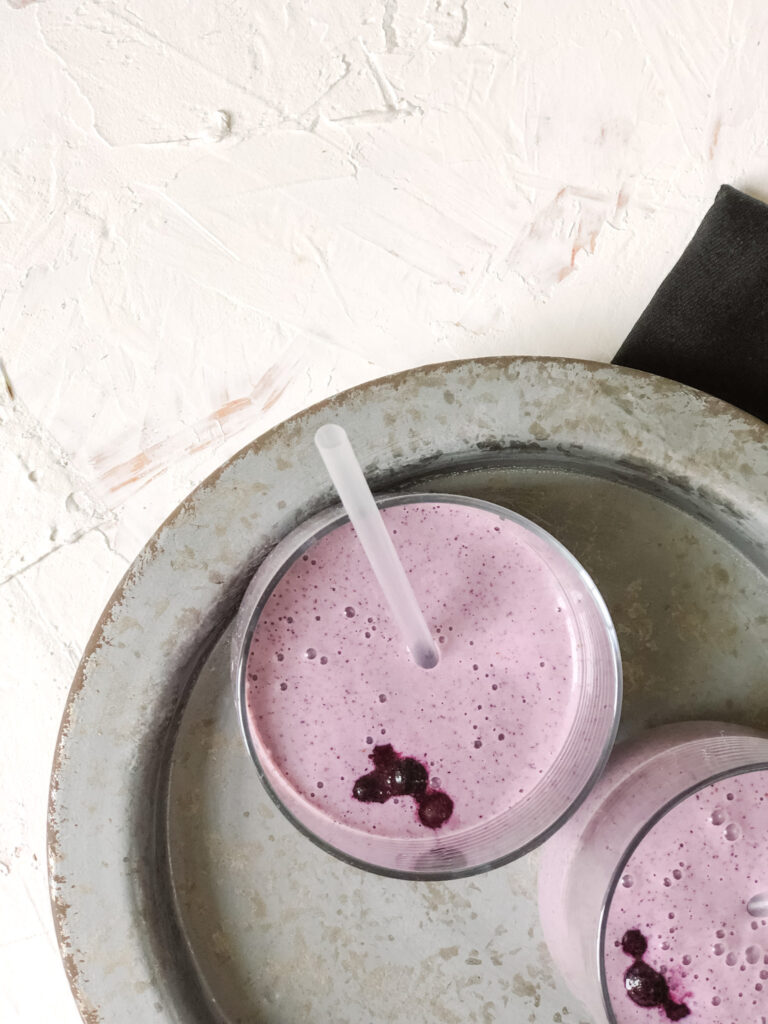 I hope you guys get a chance to try out this smoothie…it's delicious! Let me know your take on it or how you mix it up with your favorite ingredients. If you want to save this for later just hit the PIN button on the next image to save to your Pinterest!