As September starts to fade, I'm still holding onto those warmer days which inspired this tabletop design.
Warm autumn days are my favorite! I know this warmth isn't going to last long, so I try to get outside to soak up as much as I can. The day I created this tablescape was warm, so I went out for a walk and collected all the items needed for this design. As always, I'm inspired by what nature gives at that moment in time.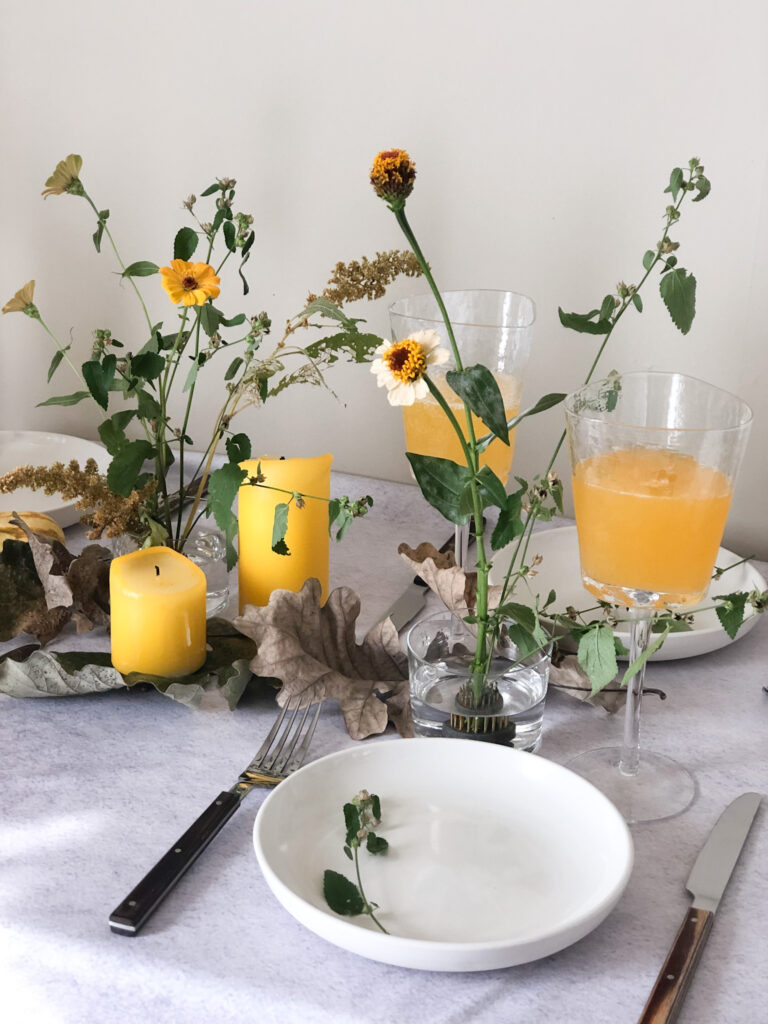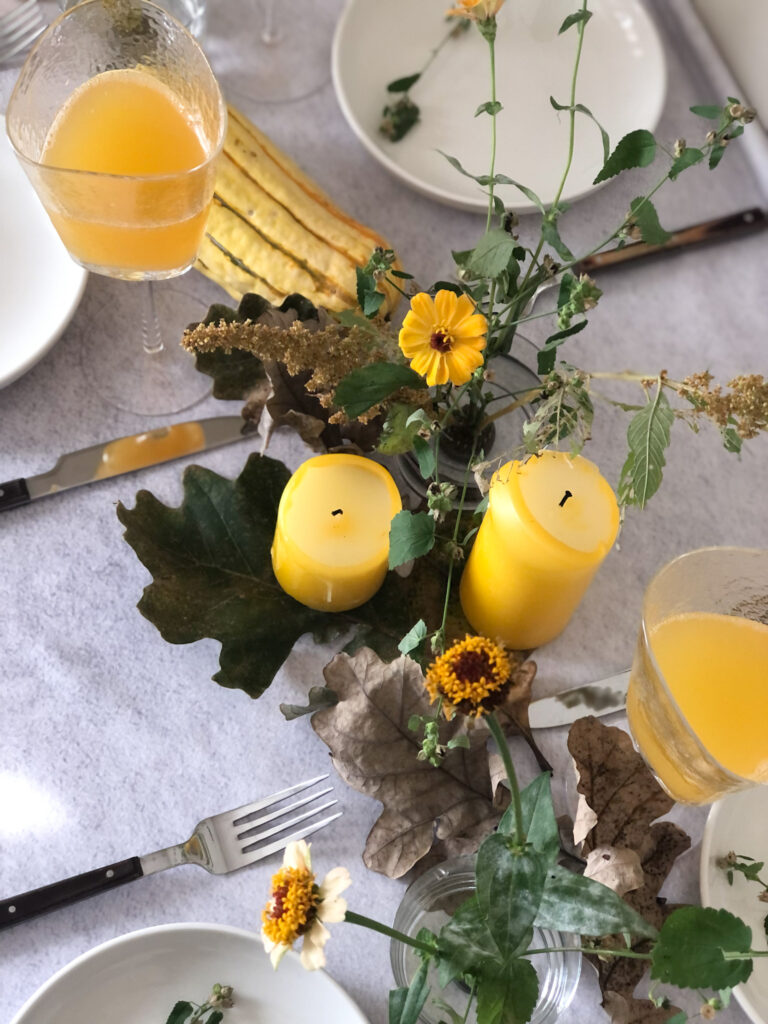 FINDS: a couple leaves, zinnia flowers, amaranth, wild vines, and a gourde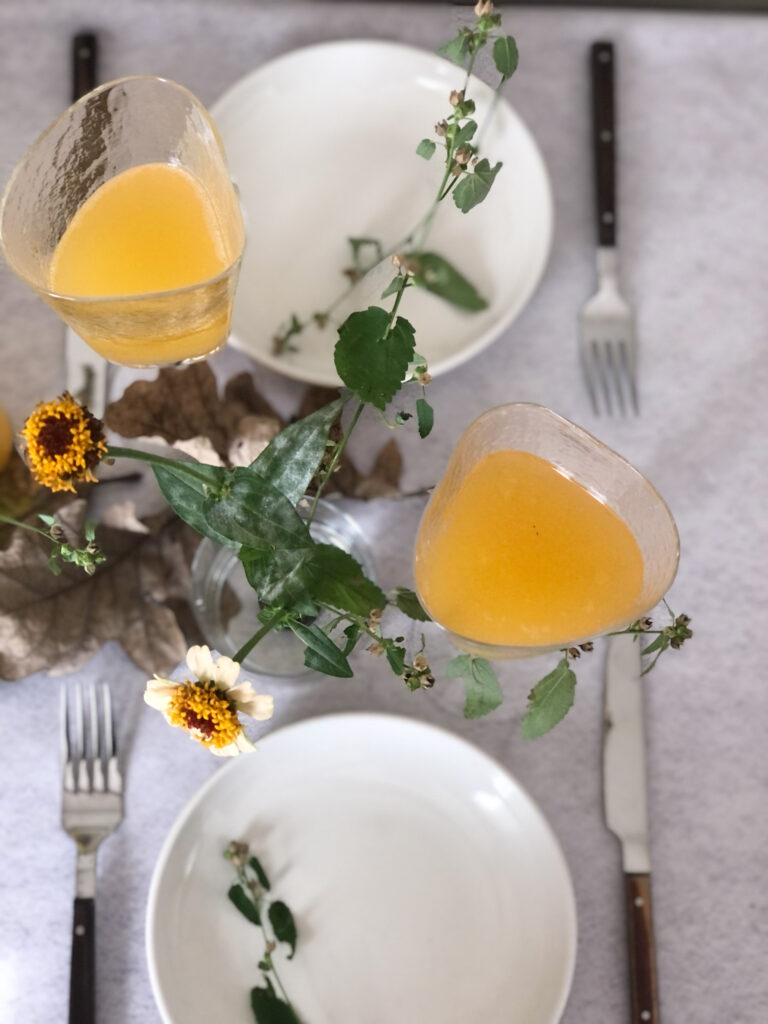 fall with a summer twist
Since it was such a warm fall day out, and I found these beautiful golden/yellow zinnia flowers, I ran with that inspiration. I had a gourde in similar color tones, and some leftover yellow candles. Everything else I kept neutral as to not overwhelm with bright colors.
I placed the brownish colored leaves down first as a base layer then added the candles, flower vases, and the gourde. So simple, yet beautiful!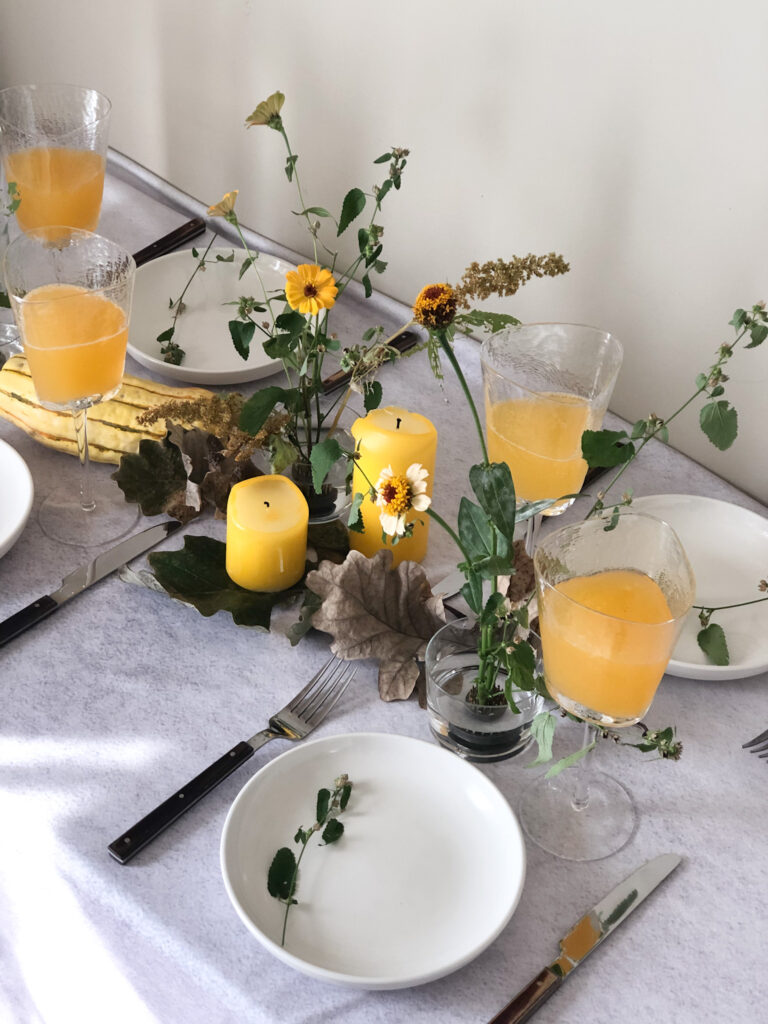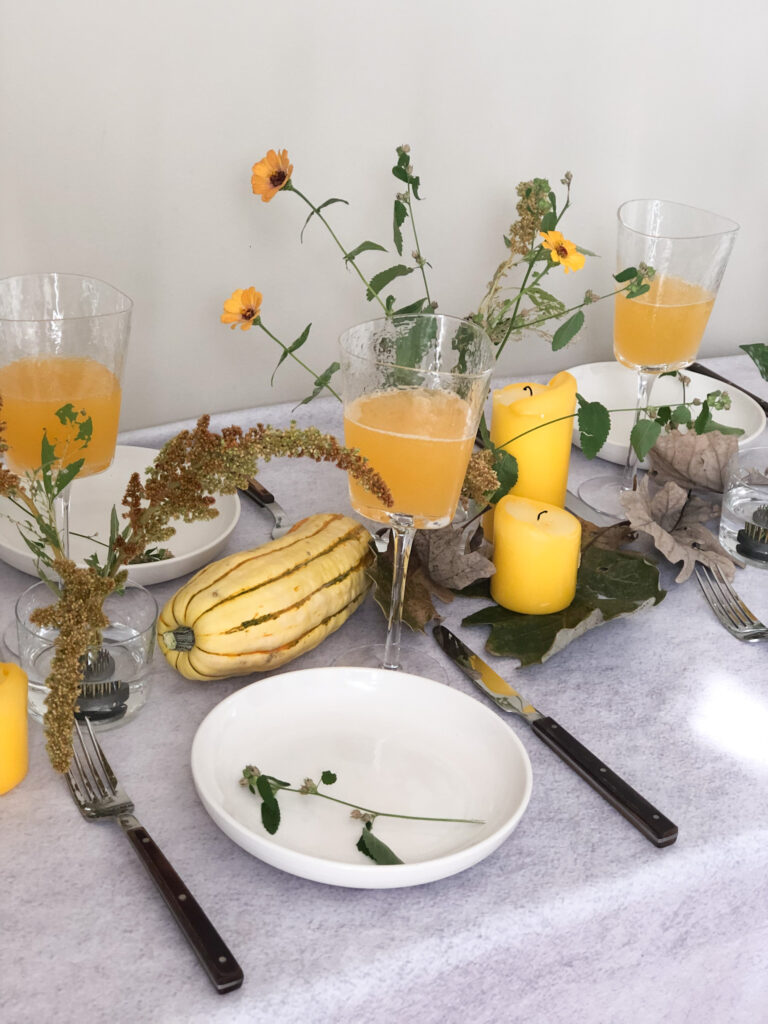 Add another pop of color with your drink! This was a simple mimosa.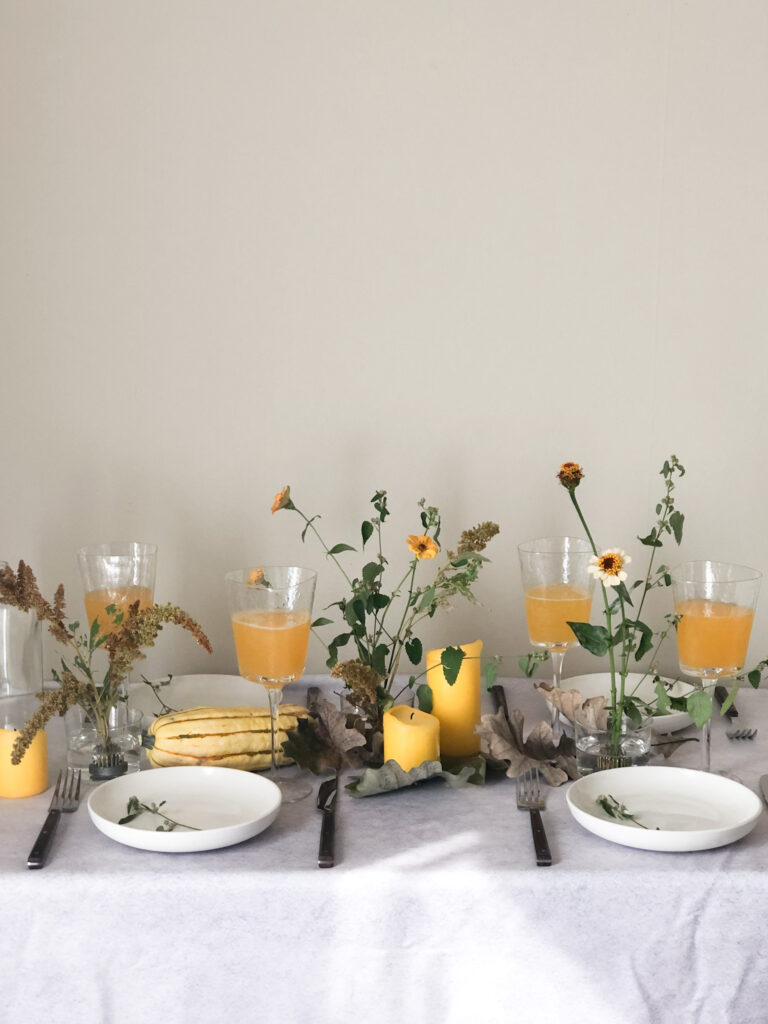 some items I used to create this tabletop design are linked!

Have fun and get your inspiration from what nature is giving you at that moment! Share your tabletop designs with me via email or on IG ([email protected])