Olive and Gene, growing the natural life.
It was a fall day, I was outside walking around my dad's garden as I had many times before but this time was different. This time I thought "I want to remember this always". Even though I had grown up around this lifestyle, it wasn't something I was very hands on with. I've always had this push and pull between loving the exciting city life as well as a more relaxed country life. Now my appreciation is much greater for the lifestyle I grew up with. Enter Olive and Gene – the blog!
Thanks so much for stopping by, I'm so glad you are here! Olive and Gene is the place you will find my take on 'growing the natural life'. Those two words, growing and natural, take on so many meanings for me. Growing as to plant a seed and watch it grow, and also, grow as into a better way of life. Then natural as in to be your natural self, and also, coming from nature: just to be natural.
I hope you'll join in along with me, so together we can grow into the best natural life for ourselves; whatever that looks like for each of us. To get started, here are a few of my all time favorite blog posts: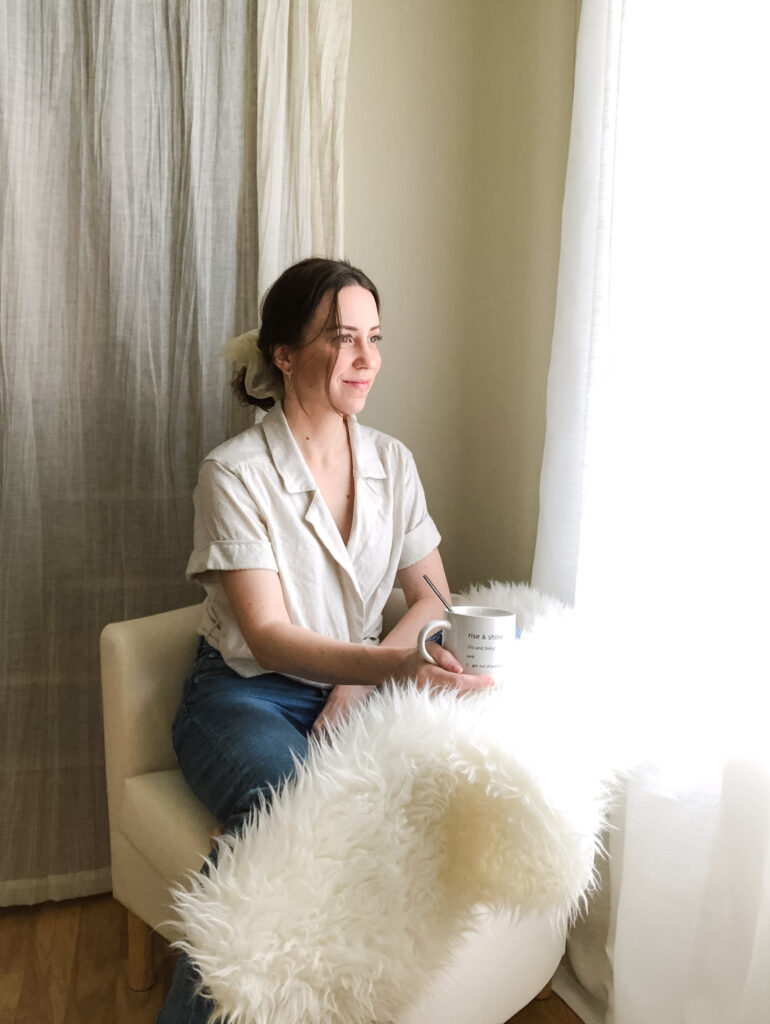 your blog author, alaina
If you are curious, here's a little more about me.
I have been featured in 5 print magazines over the years (well I should say my flower designs)
I type and write how I speak, so please forgive me for any typo's or spelling/grammar errors and too many LOL's (fun fact: back in middle school grammar was one of the toughest subjects besides math)
I went to college for Meteorology. I still love all things weather, but have found other interests along the way
I bought a brick and mortar flower shop in 2013
I founded Olive and Gene Weddings, a wedding / event floral design company in 2018 but started working in the wedding world as a planner / coordinator after graduating college in 2008
I try to take all my own photos, but have been blessed to work with some of the most talented photographers over the years which you will see some of those images here and there (credits will be under the photo or at the end of the post so if you don't see a credit, it's me!)
I love vanilla lattes and drink one (or two) every day
I would love to say "HI" to you! Please drop me a note here or over on IG @oliveandgene