latte recipe
I've been drinking coffee (especially lattes) for so long now. It seemed like every time I left the house I would have to stop for a latte. Then I started reading a food blog (the food babe, if you're interested) and was totally in shock about the amount of sugar in these drinks. Now don't get me wrong, I still go out and buy these drinks but wanted to do a more 'healthy' at home version of my favorite latte.
double shot of espresso*
one tablespoon honey (let dissolve in the warm espresso)
(if you like your lattes on the sweet side, you can add more honey or sugar syrup)
half cup oat milk (with a splash of 2% milk)
that's it! (I will either froth the milk in cold months or pour over ice in warm months)
*I purchased a breville coffee maker in 2020 which is an investment, but it has saved me so much time and money (and sugar overload) so for me it is worth it!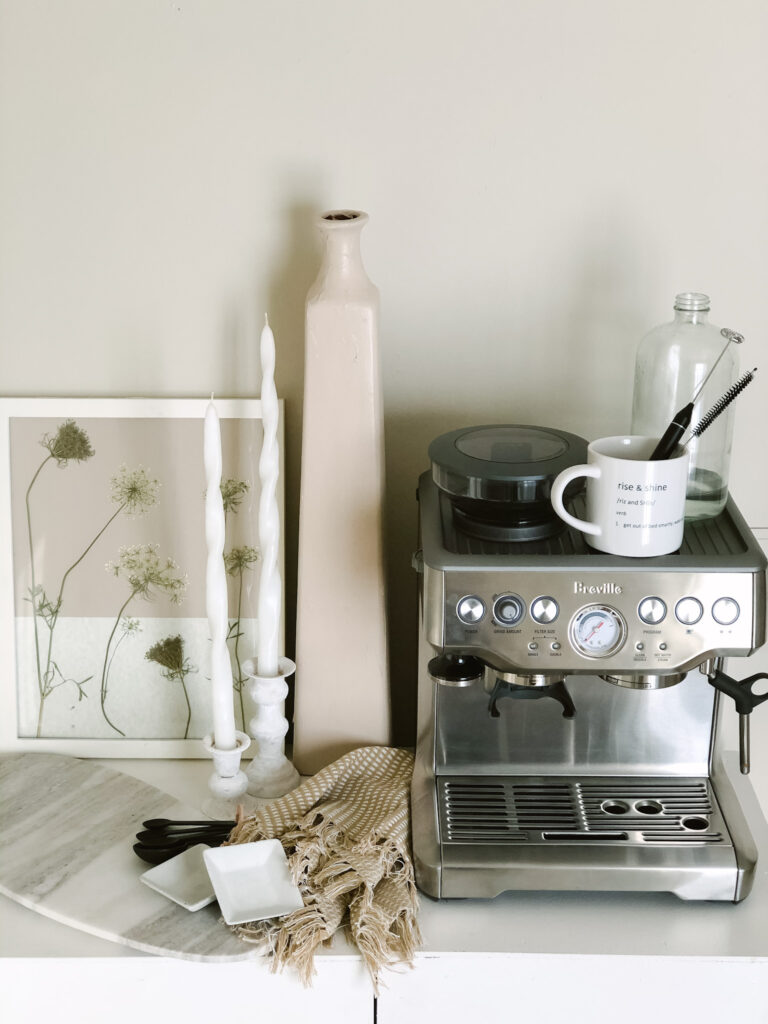 the Breville machine with coffee bean grinder and milk frothier
products:
I typically do not use the coffee bean grinder. For me, I like to buy the coffee already ground up – just a personal preference but do love the option to grind my own beans.
I use Kaldi's coffee
I use honey and oat milk from Thrive Market
THRIVE MARKET
Become a member with this link to get 40% off your first order! I order from Thrive Market about once a month and love it! This is where I get my honey and oat milk for my latte.