I know it's quick and easy to grab a bottle of wine to bring as a hostess gift or any gift, well so is this! Sure it's going to take some extra time, but the thoughtfulness will out weigh the time spent. I do love gifting fresh flowers, of course, but potted plants are actually my go to. Flowers are beautiful, but don't last all that long. Where a potted plant (as long as it gets water and sun) will last for months.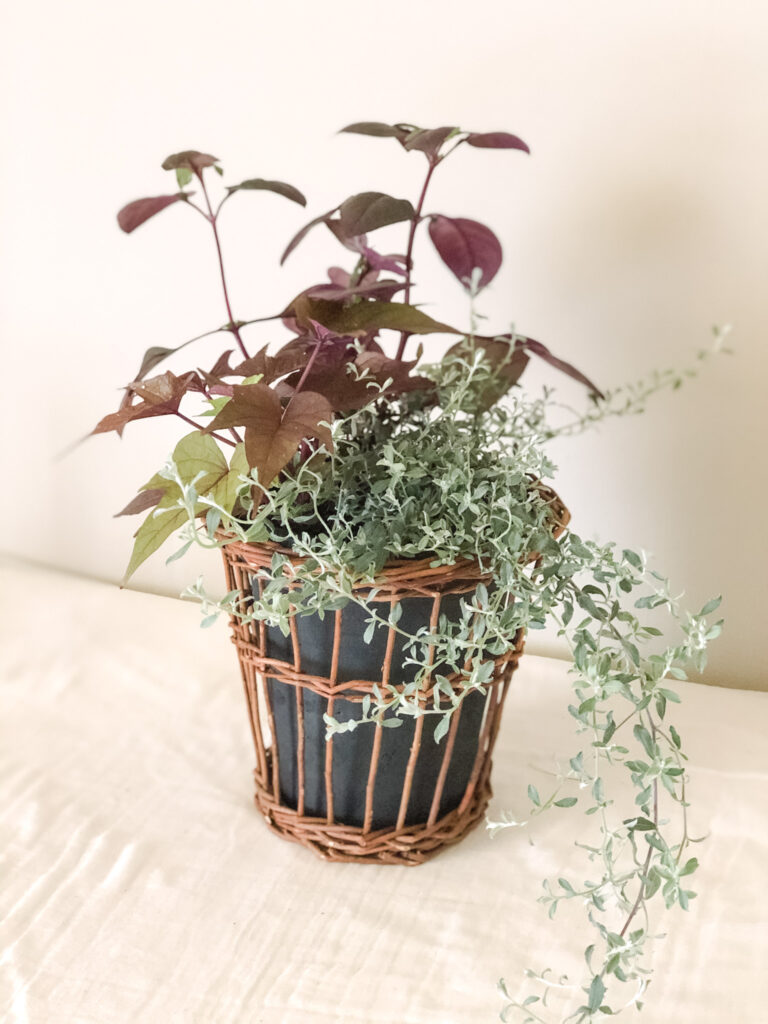 3 small plants and 1 container
Putting this together is so easy! Go to the gardening center of Walmart or Home Depot or go to an actual nursery if it's the time of year they are open. Typically this is also where they keep the containers or pots. Pick out your pot first so you know the size. There are so many beautiful containers out there so pick a fun one. This is also where you can personalize the gift. If you know the person loves yellow you can customize to fit what they like. If you do not know the person well, stick to neutral color tones.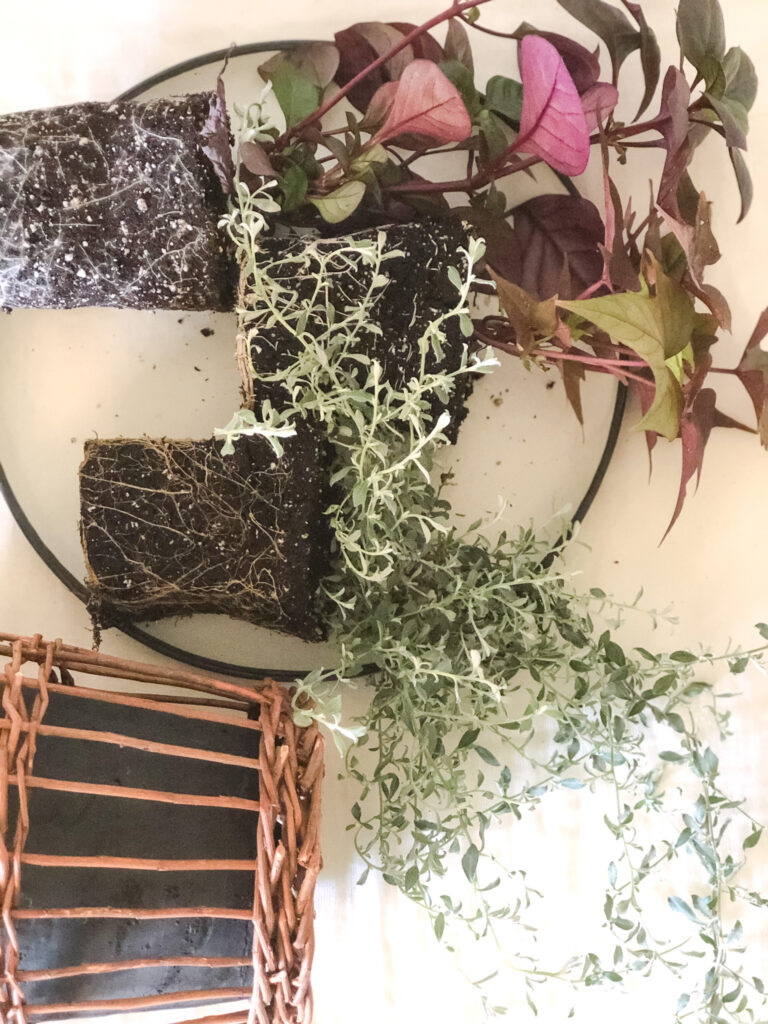 My size container can nicely fit 3 smaller plants. Depending on what size you have, you can add more or less. I would suggest trying to do 3 different types of plants just so get a nice variety and visually that looks the best. Try to find a pot with an opening that can fit 3 or more plants. You want the plants to fit nice and tight, not be loose and moving around.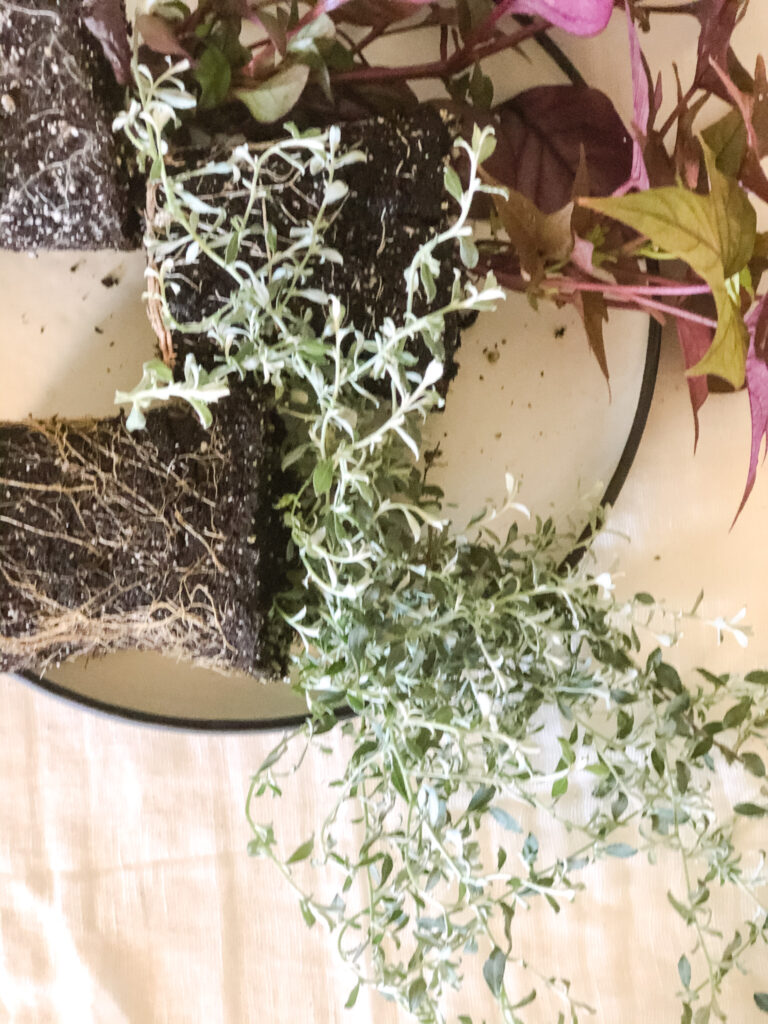 putting the potted plant together
Usually the plants will come looking as in the photo above (they were in a plastic container which I already removed). I put the pot together outside so no mess. Prep all your plants by removing the plastic and any unneeded dirt. Depending on the size of your container will determine how much dirt you need. The size of my pot is 5 by 7 inches. I had to use all the dirt because the bottom of my pot was deep, so took the excess side dirt and put in the bottom. Just place your plants in tightly and even off the dirt.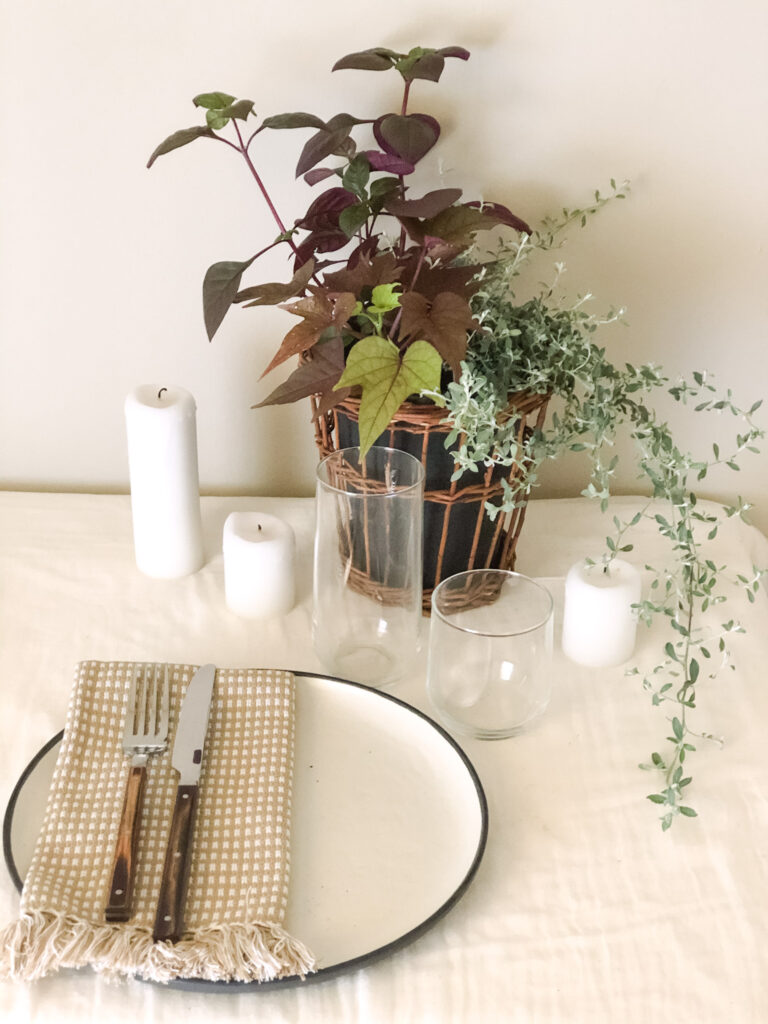 How adorable does it look as a table centerpiece?! It can be indoor / outdoor as long as the weather is nice. This can be a year round gift, using what's in season at the time. Another reason I love gifting a potted plant is because it doesn't cost much for what you are getting. Each plant was $3.50 and the pot was $12.50. My favorite gift to give!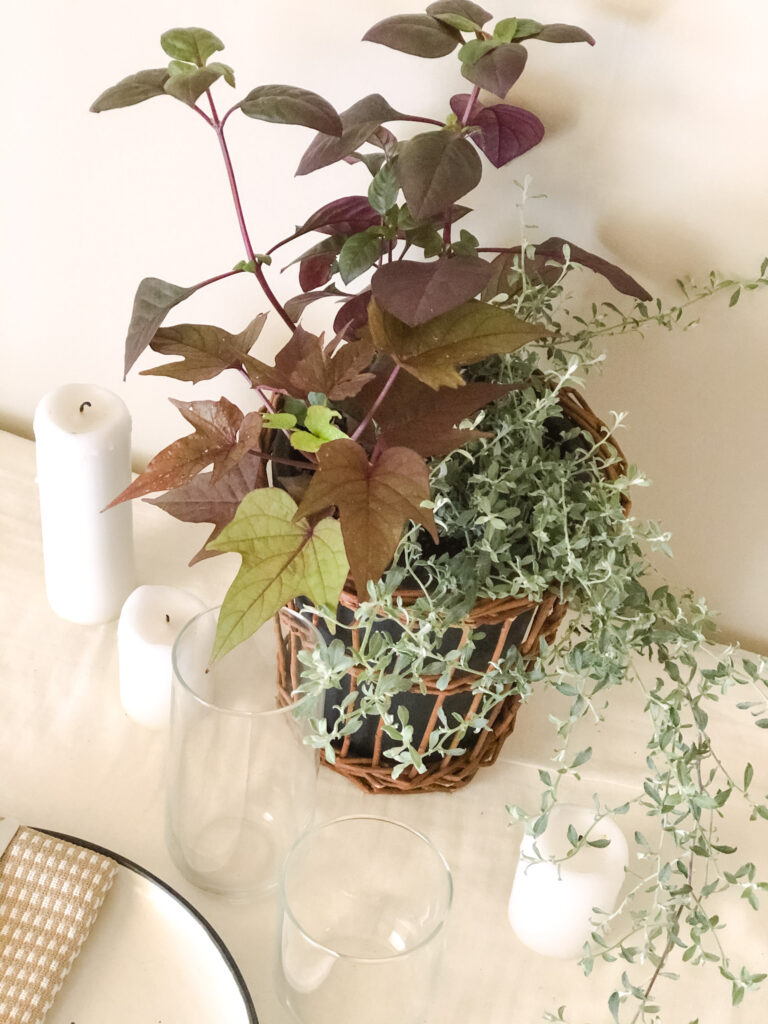 shopping list

save to pinterest