halloween with the snap of your fingers!
Festive, yes. Over the top with Halloween decor, not so much. I love decorating for the holidays in more of a neutral – it can stick around all season vs it has to come down right after the holiday. I tend to focus more on color tones that are festive.
I love a good moody tabletop design. I set up this tablescape for a moody autumn feel, but with Halloween right around the corner wanted to dress it up a tiny bit. See how I added just a touch of Halloween fun (with one step!) at the end of the post.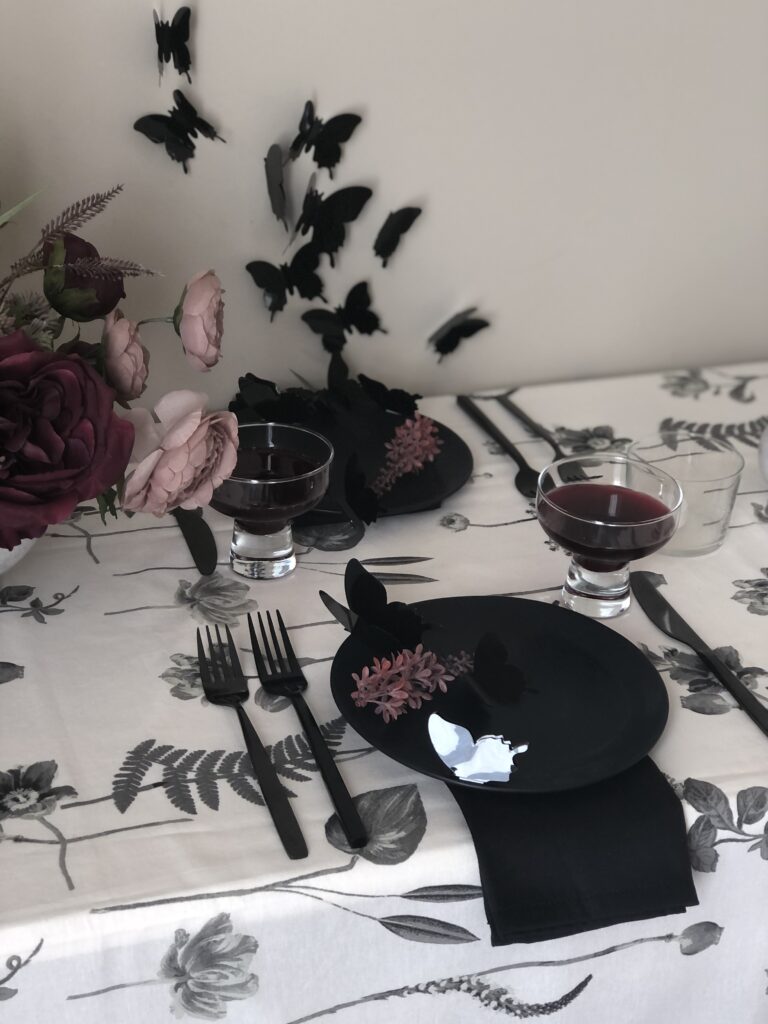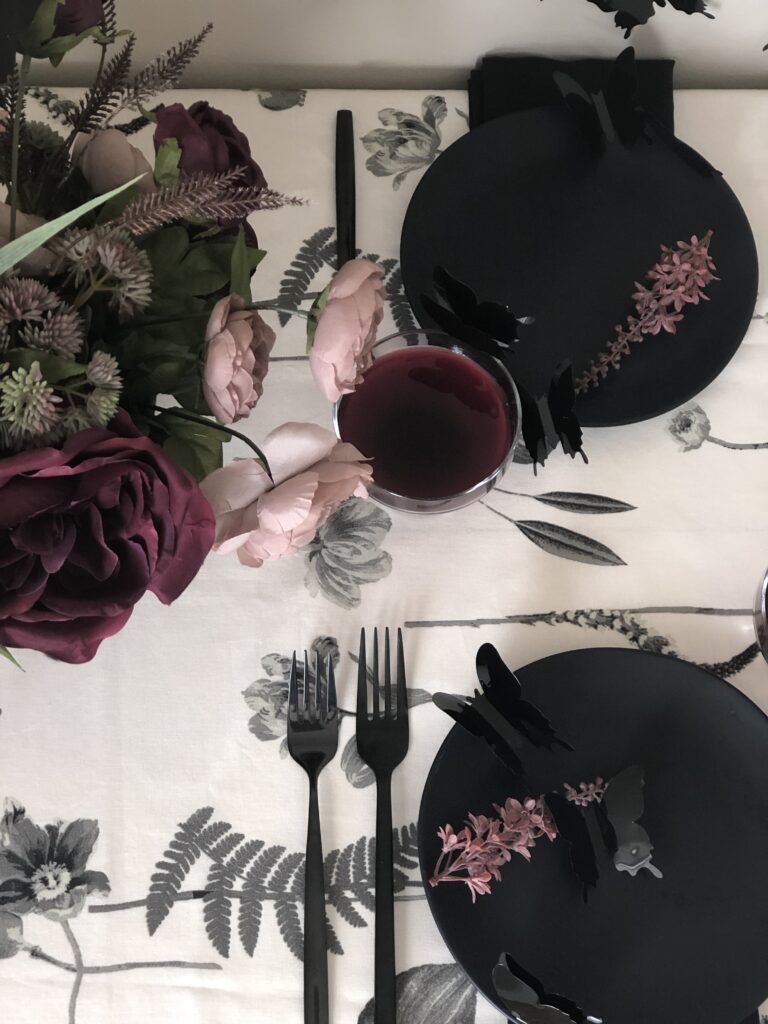 favorite black pieces are linked below. I use these all the time!
favorite black plates + flatware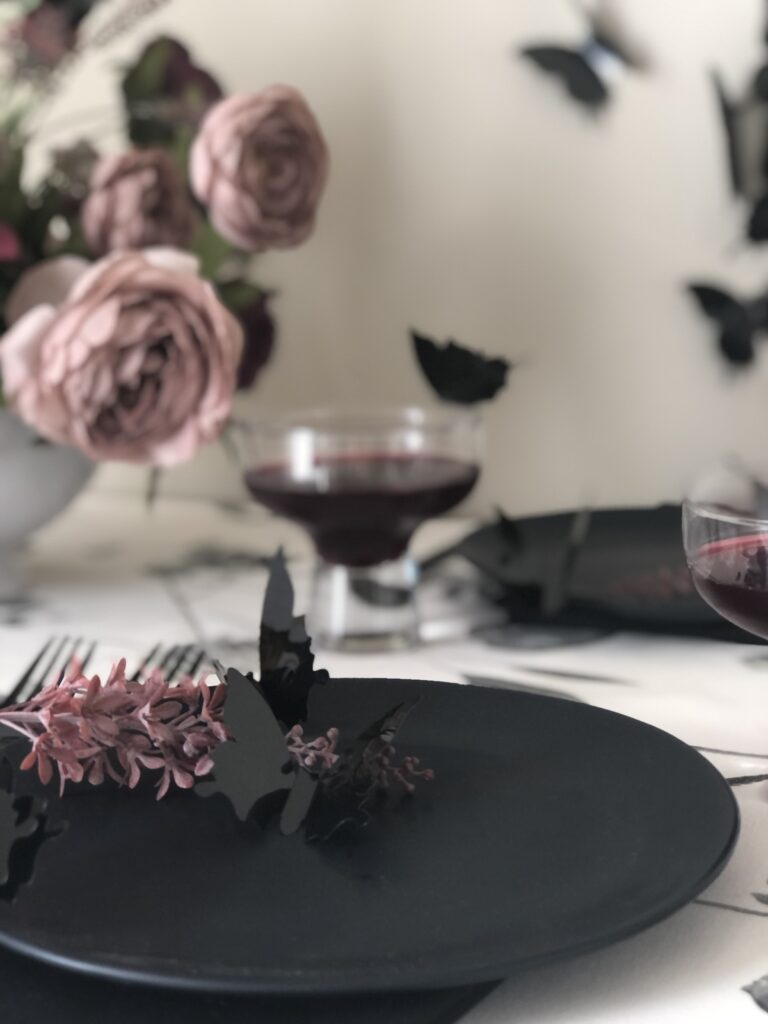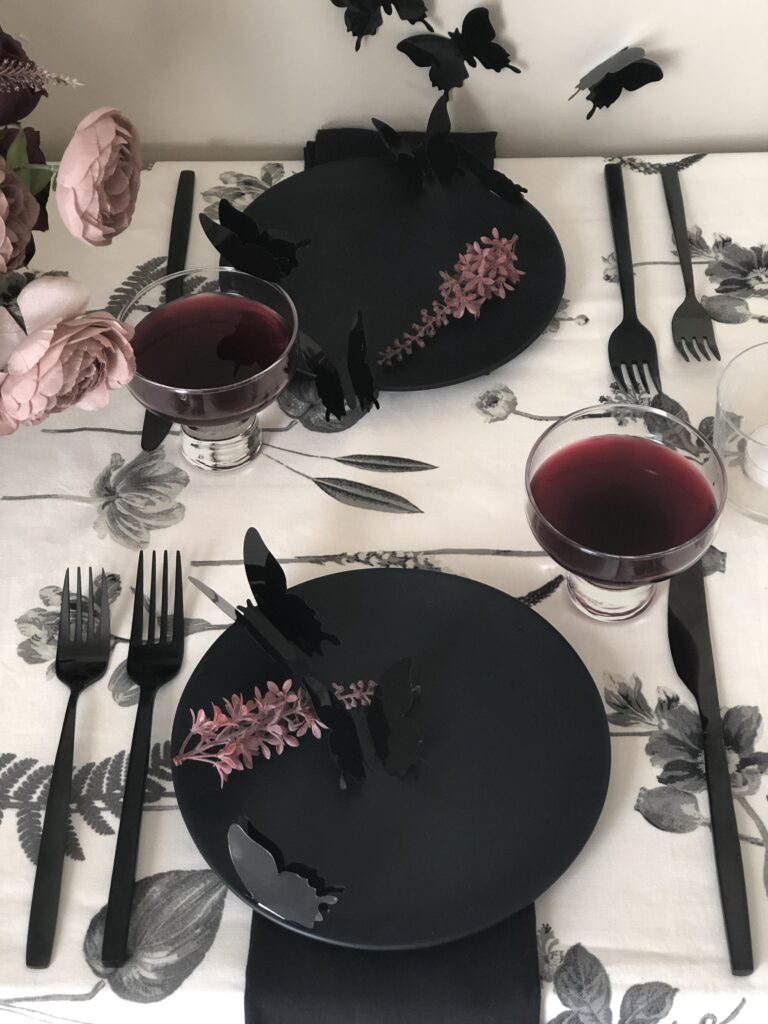 signature drink… this is pomegranate juice when you need something in a flash.
can't forget about these favorites

and here it is! halloween in a snap…
All I did was add these cute little skeleton hands that are actually hair clips, but work so great to clip on the napkins! Skeletons and black butterflies are both from amazon.