fresh juice ice cubes
It's getting hot out there! Fun ice cubes have become my thing here lately. I think since it's starting to warm up and cold drinks are needed, why not make them extra fun…and tasty, too!
I've been using a juicer for years and years. I bought a little, not expensive juicer because I thought it would be a trendy thing I would just do for a while then tire of. That has not been the case. There is really nothing like freshly pressed juice. I mean the taste is beyond and once you are used to the clean up, it isn't all that much.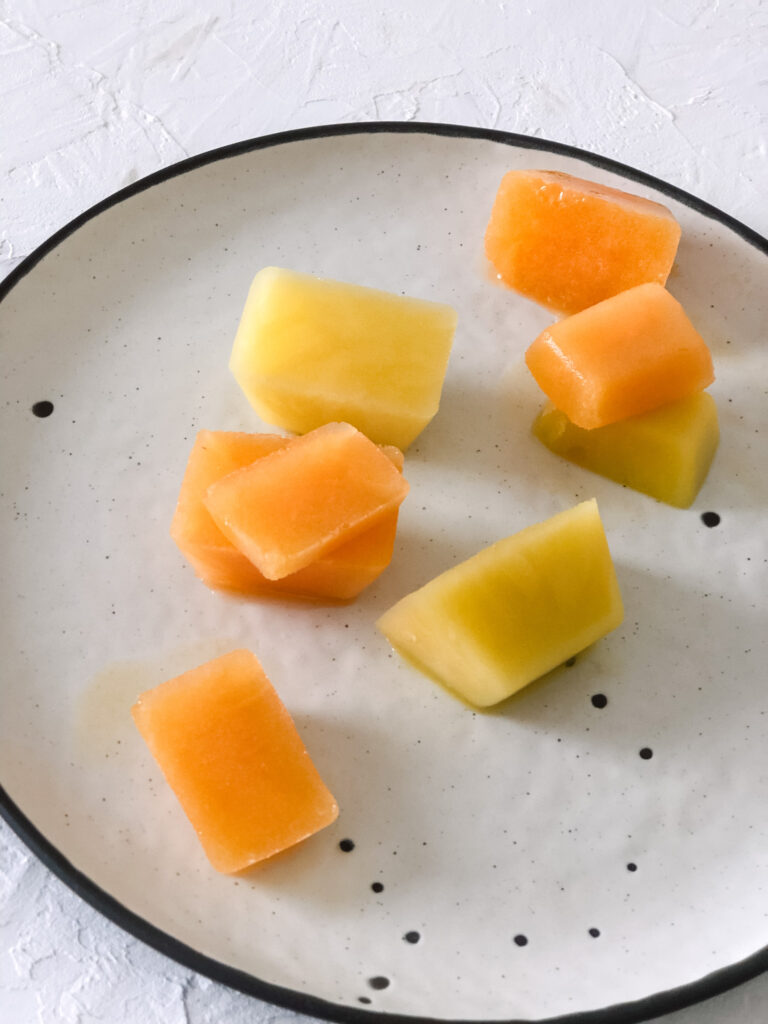 I already had bought some oranges and mangoes for my all time favorite orange, mango aperol spritz cocktail recipe. I had some extra fruit and thought, lets make ice cubes with it. Also a fun addition to the drink. If you want the aperol spritz recipe, you can find it by clicking (aperol spritz cocktail recipe).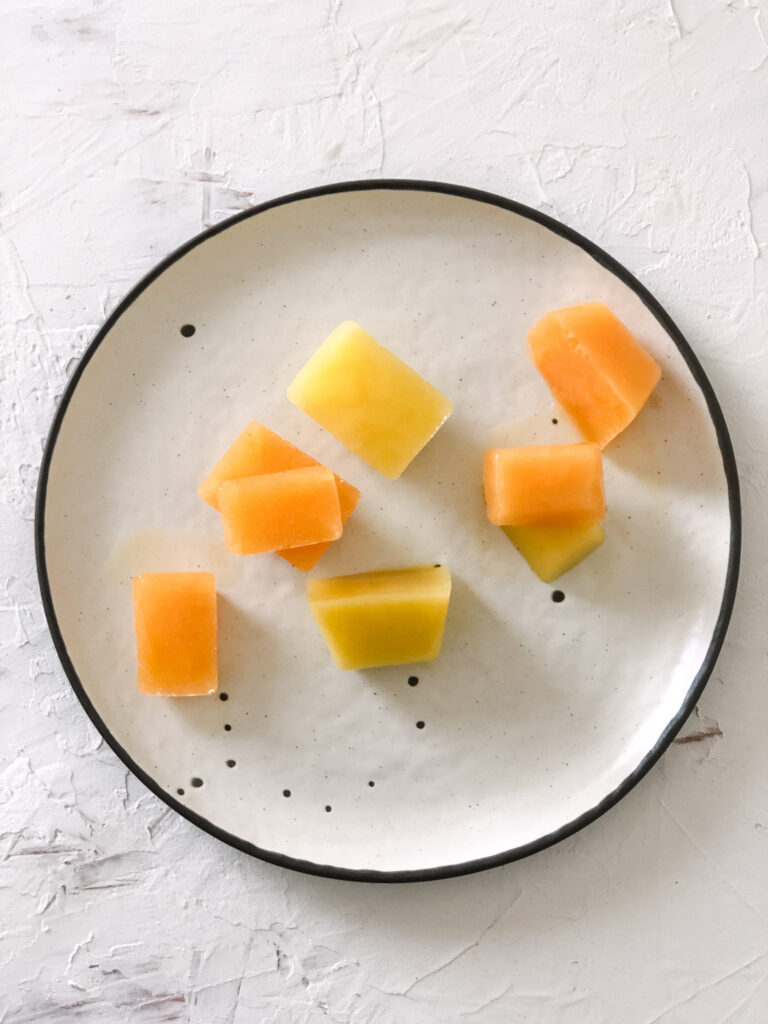 orange and mango juice ice cubes
Guys, this is beyond easy I'm not even going to do a step by step list for it! Grab your juice (if you don't have a juicer to make fresh, then store bought works), pour it in the ice cube molds (extra points if you have a fun mold), put in freezer to freeze for a few hours. That's it!
Notes on juicing:
when prepping the fruit you'll want to wash off with water just as you normally would before you eat any fruit
for most fruit you can leave the outside peel ON and the juicing machine will discard that, but with oranges (and lemons, fruit with a tough outer peel) I remove it before juicing
also if the fruit has a pit on the inside, remove that
depending on the size of your juicer machine, you might need to cut the fruit into smaller sized pieces to fit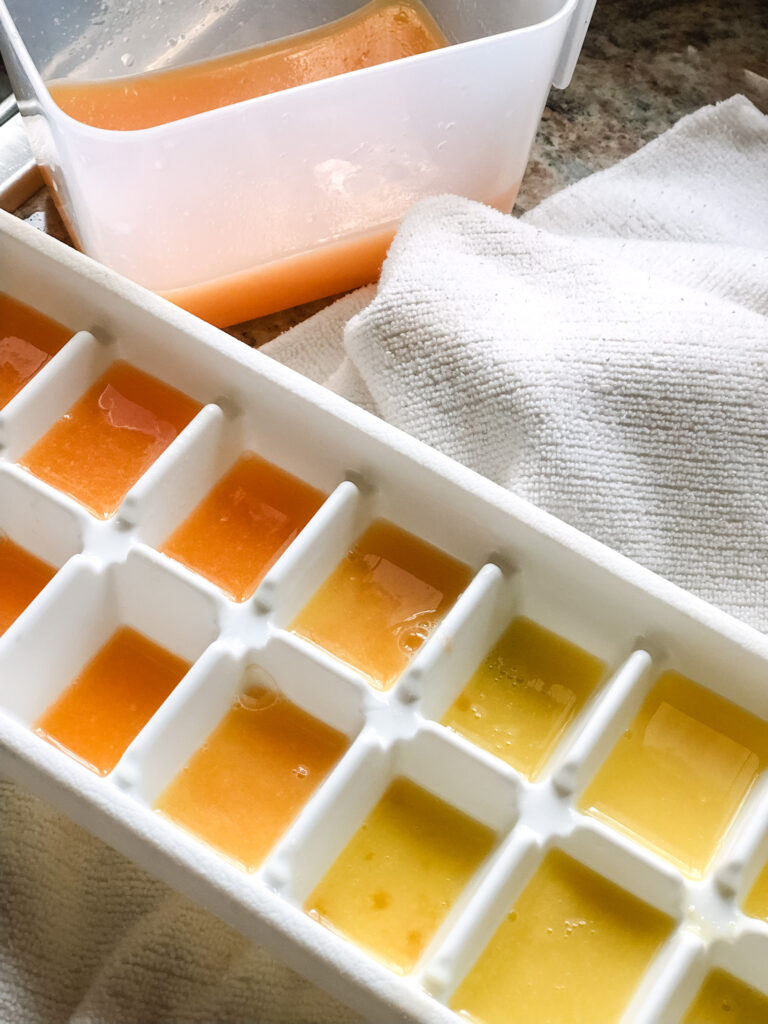 favorite ways to use the cubes
of course, the aperol spritz cocktail
mock-tail of the aperol spritz (save some of your juice and add the juice with sparkling water, plus your ice cubes)
don't forget to save a couple pieces of fruit for your garnish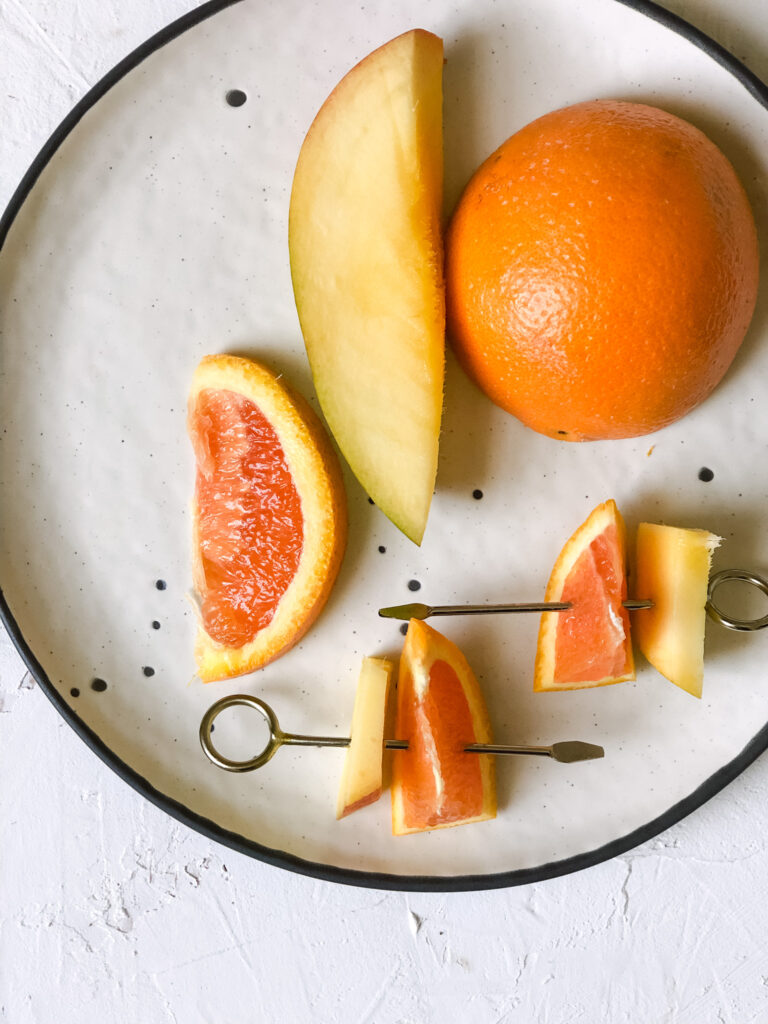 mocktail aperol spritz
This would be great to serve at a breakfast or brunch or just as an any time refreshing drink. It mimics the flavors of an aperol spritz without the alcohol. All you have to do is juice a couple oranges and mangoes. Add the juice and flavored sparkling water (I recommend this orange mango flavor) and if you have the ice cubes add those and there you have it!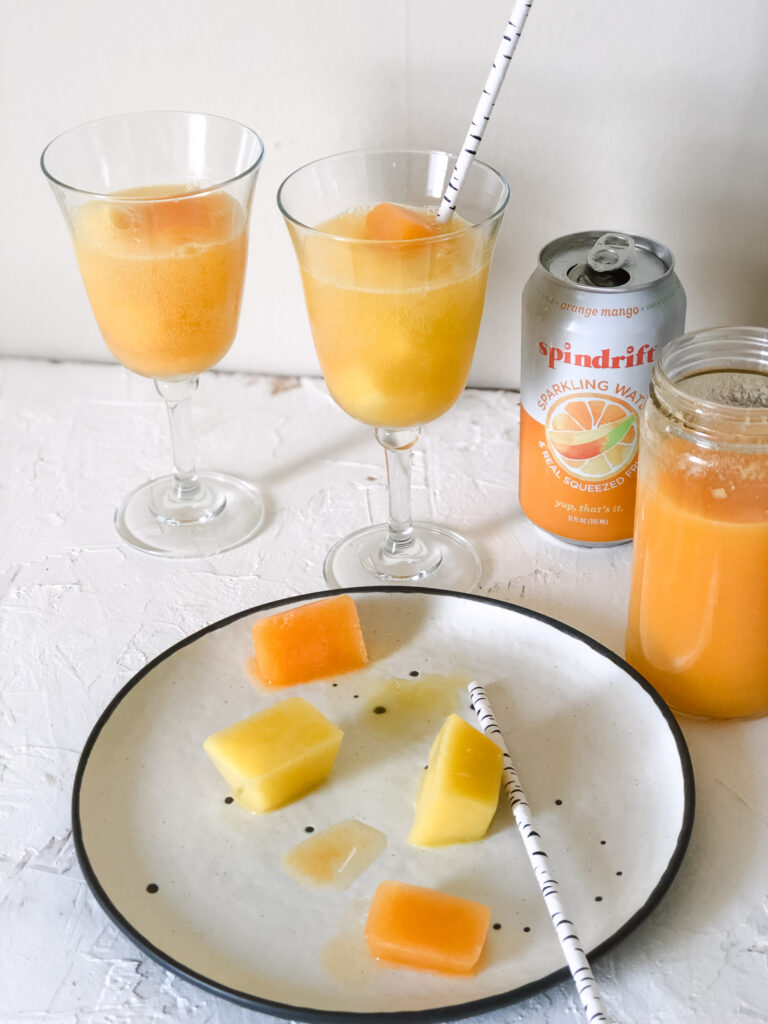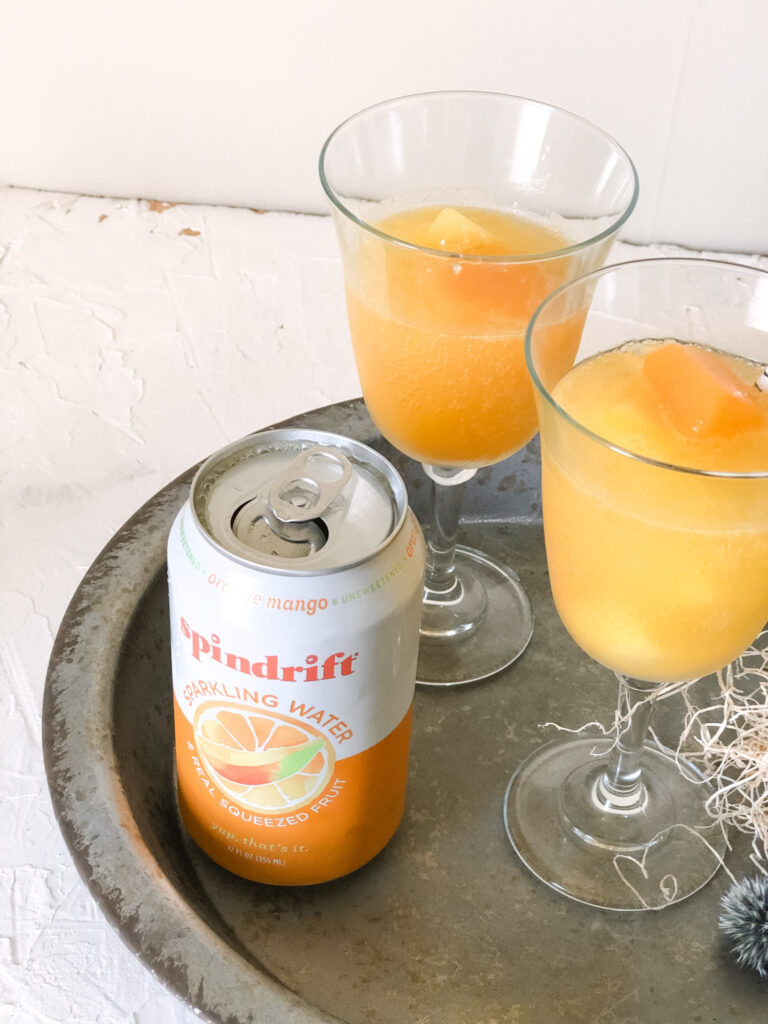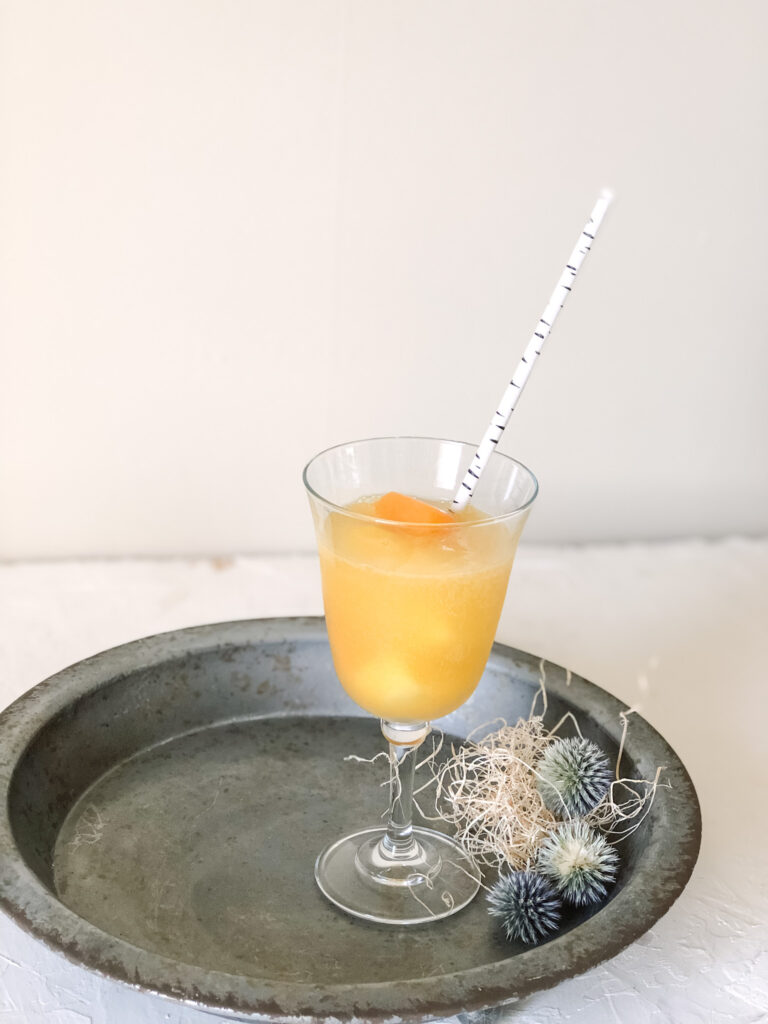 yum! so refreshing and healthy, too!
To be honest, I usually don't work with mango a lot. I wasn't sure if I was going to like the flavor, but it's delicious. It pairs well with the orange, too. Let me know if you try any of these. I'd love to hear!
save image to pinterest for later