My summer time finds that are staples in my home and closet.
One of my favorite things about living in the Midwest is the changing seasons. I love being able to switch out small detail pieces in my home, wardrobe, and beauty routine. I've put together a collection of a few of my summer staples that are all under $50.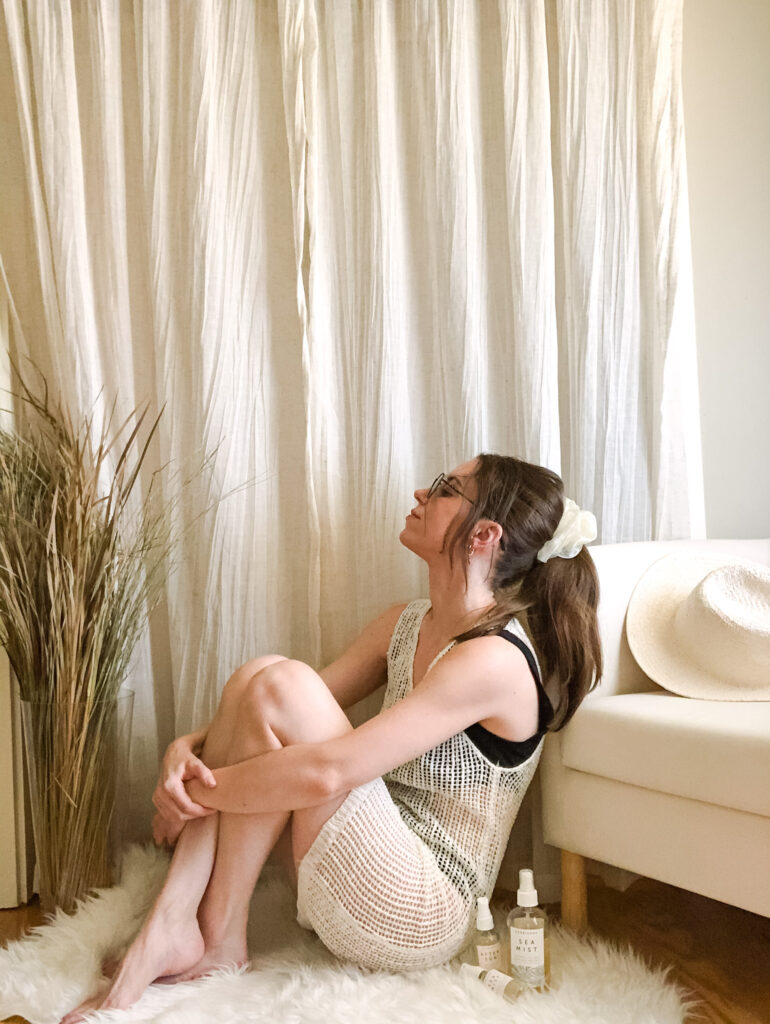 Summer: home
First for my home summer staples we have fun, colored candles in this peach tone. I love swapping out candles because it's the best way to inexpensively make a statement. This peach color makes me think of sherbet, sunsets, and warmth so great for summer!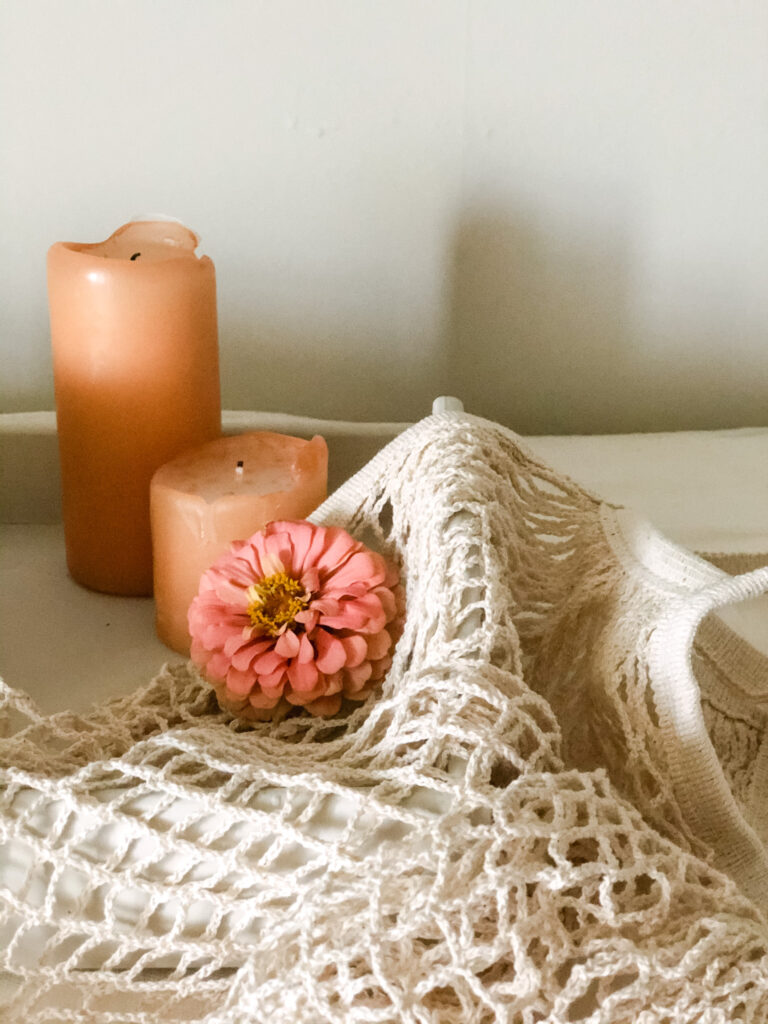 Second is a tray. A tray is a must for all year, so if you don't have one you can easily pick one up and use it through out the year- just change up what you put on the tray. Here I've put the peach colored candles and some summer flowers.
Then finally dried grasses in a tall clear glass vase are a summer staple. I keep these grasses around pretty much all year and will add different textures for the different seasons. I love the neutral color tones that can easily fit in your space.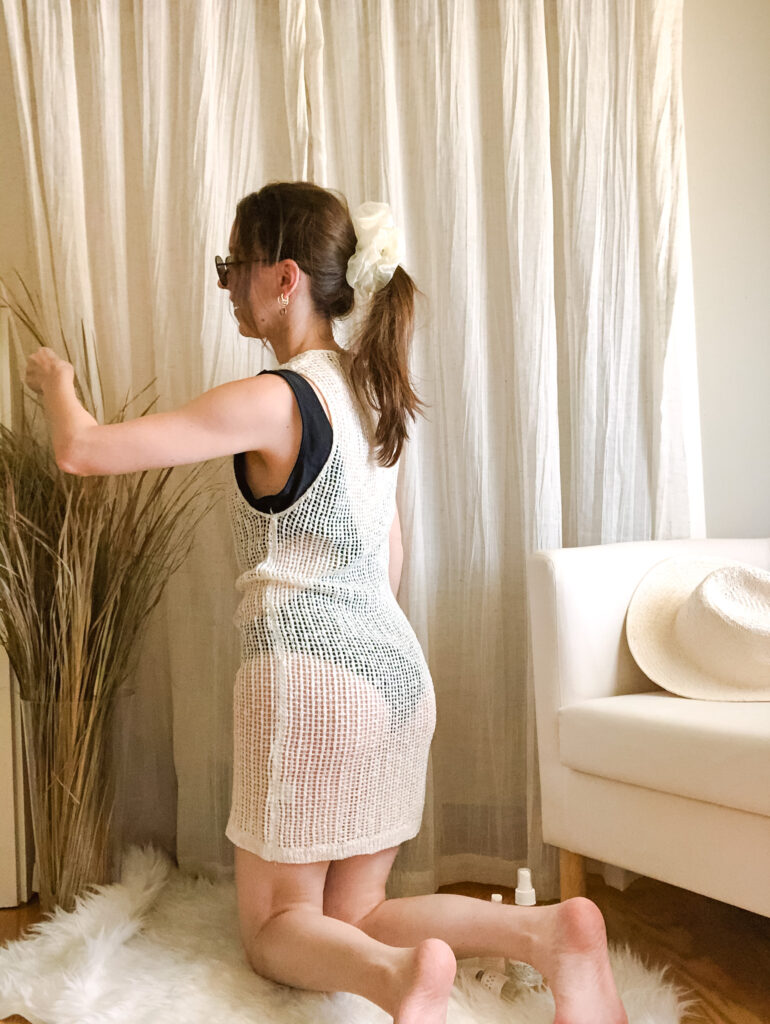 summer: beauty
I've been using these beauty products for years now. What I love the most is the light scent of the sprays. I will note if you are looking for a more perfume heavy smell that lasts all day, this won't be for you. The smell is very light and fresh. I will spray throughout the day as a lovely refresh.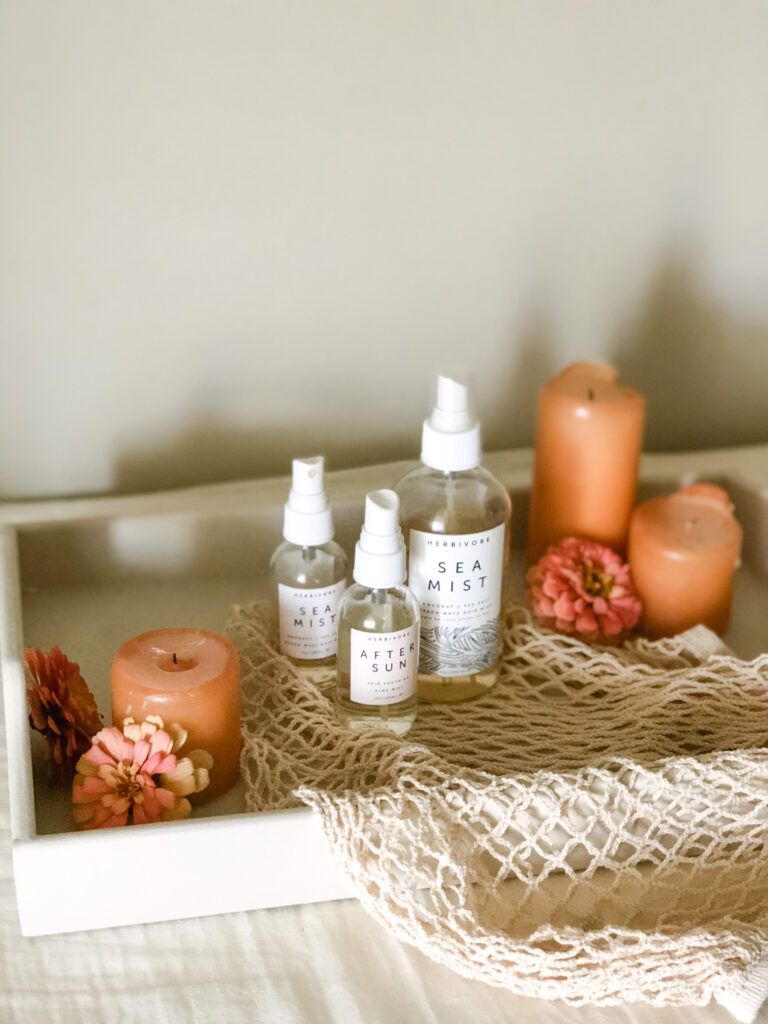 I love to use the coconut sea mist in my hair to give it a beach like feel and smell. This is an all over the body spray, so I just spray it everywhere! Also the after sun mist has a light aloe feel which is great to spray on after some time spent in the sun (PS- always wear sunscreen!! I should include sunscreen here, but I use sunscreen all year so it's not really special to summer for me but for sure apply extra when going out in the sun!!)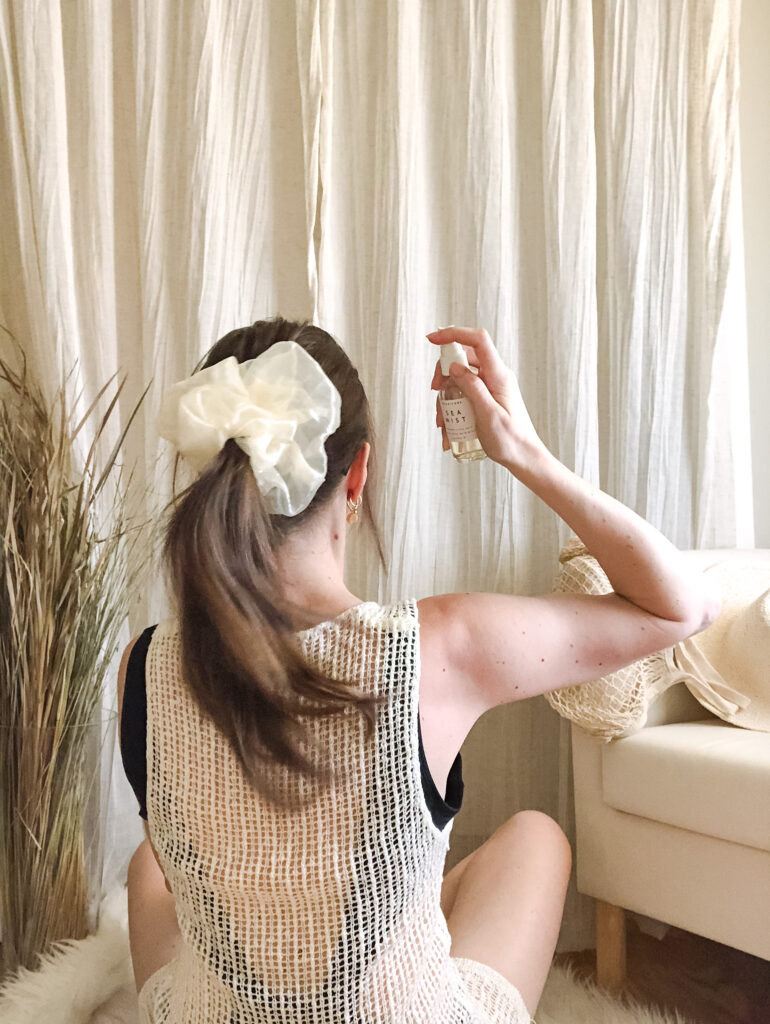 summer: wardrobe
To me a classic black one piece swimsuit will always be a staple in my closet. Also a neutral cover up that goes with all colors. I've been loving all the fun hair accessories that are trendy right now. I know this over sized scrunchy might not be considered a staple, but for this summer it is! I wear a lot of pony tails in the summer, so have been getting good use out of the scrunchy.
A for sure staple are sunglasses. I mean how many pairs are too much?! I love the smaller shape of the ones I have on here. This brand carries a lot of fun styles and shapes. Usually they have a sale going on too!
Same goes for gold hoop earrings. I have so many different sizes, it's fun to mix and match them all. I hope you can find some summer staples here that will inspire you to add into your own summer!

Other favorite dried product!