branding with shelby lung
Shelby is one of those people that even though we've not met in person yet, I know we would instantly connect. I know there are some negatives about social media, but that's where I first connected with Shelby and couldn't be more thankful for that. Her work is absolutely beautiful and same goes for the person she is. I'm so happy to share this information about branding with you because both myself and Shelby highly recommend taking the time to focus on the branding of your business. As well as an extra bonus at the end!

about shelby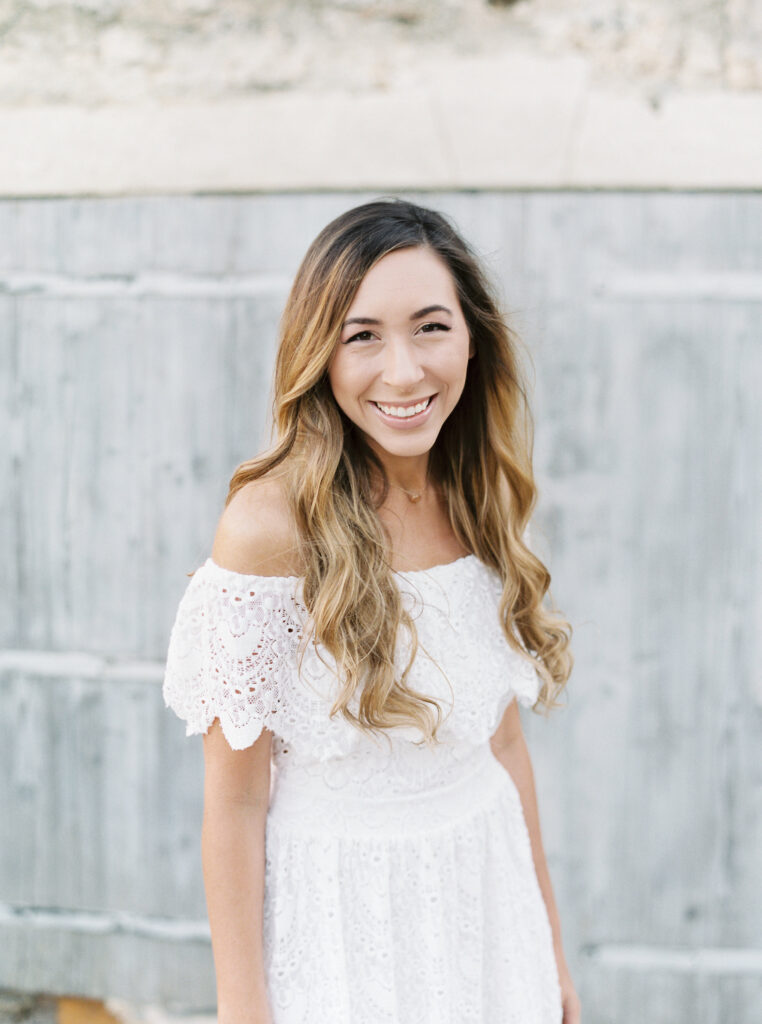 Hello, there! I'm Shelby Lung, midwest-based photographer and educator of Shea Brianne. My husband and I reside in Springfield, Missouri and love being a part of the creative industry! Aside from serving my wedding clients, I also thrive on educating creatives to design a life and business they love.
I'm super excited to be sharing on Alaina's blog because she shares my love for both business + passion projects like lifestyle blogging. When I'm not shooting weddings or sharing business education you can find me growing flowers, making a matcha latte, or laying in my hammock with a good book. Right now our business is going through a rebrand, so the fact that Alaina asked me to write about branding is perfect timing! I've learned a lot about brand strategy throughout this process and am excited to impart what I've learned along the way!
check out her work and give shelby a follow
SHELBY'S RESOURCES:
Brand Strategy Workbook Freebie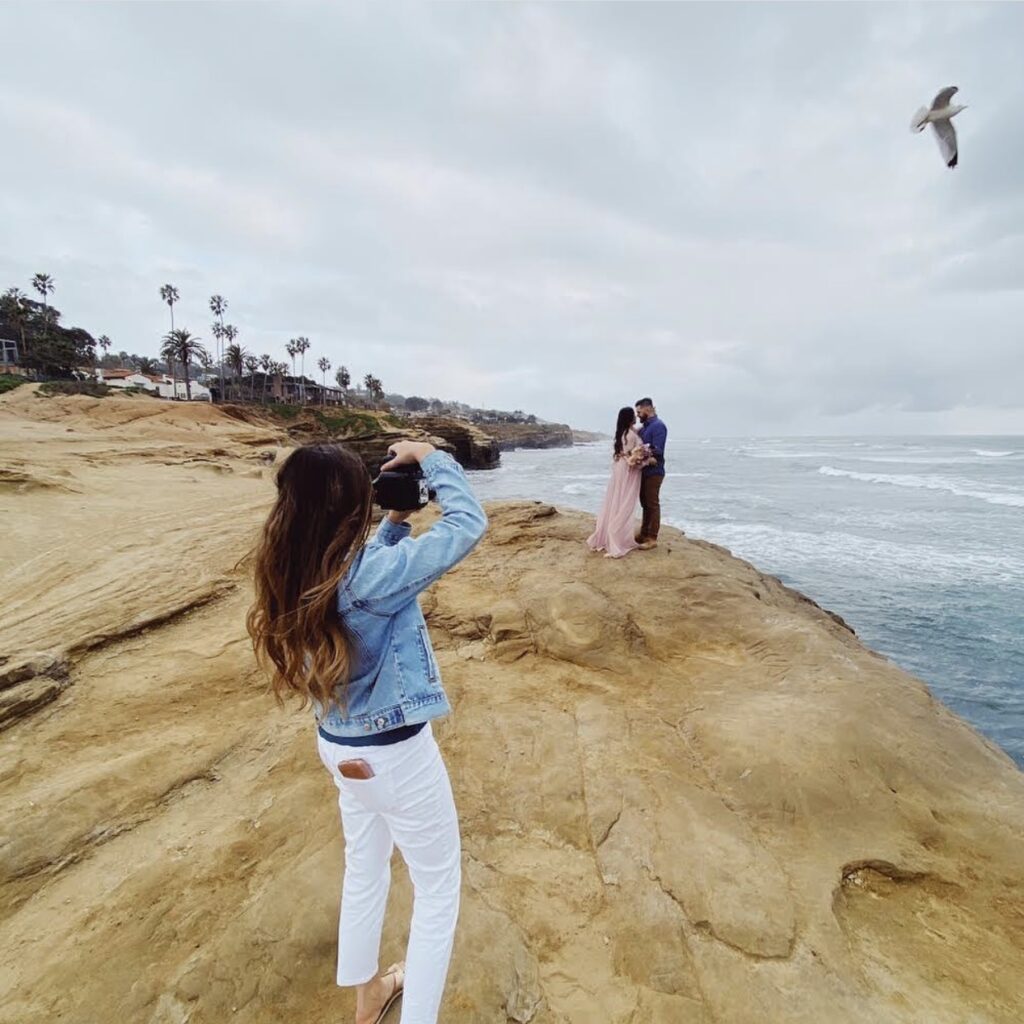 q & a
What does branding mean for my business?
Branding your business means you develop an "identity" for your business that is readily perceivable to your audience. This is usually viewed through the visual elements of your business, such as your logo and overall design, but also lies in your website copy and keywords, social media captions, business values, and imagery. When you invest in branding, it's almost like you give your business characteristics or a persona that your ideal client can connect with.
Why is it important to focus on defining my brand?
If you haven't heard of Blue Ocean Strategy, look it up! Essentially, imagine if every small business in your niche was a fish in the ocean. You're one of those little fish among the masses–– how do you set yourself apart? How do you attract the right people to you and not your competition? How do you become memorable? Answer: your uniquely defined brand! I remind my mentorship clients that the problem is not that their industry is too saturated… it's that they haven't focused enough on the unique differentiation factors of their brand. Defining your brand is powerful for your business, if not completely essential!
I'm just starting out, and would like to know a very basic definition on what exactly branding is and how it helps my business?
Branding, simply put, is your vision + your values + your visuals + your voice. Branding is what we create around our business/blog for clients/viewers to perceive who we are and what we do. It gives people a way to quickly understand what we're about, but also helps them to remember us. Your brand is a way to invite connection all while telling your story and showing how you can meet a potential customer's needs. This is a vital tool for business owners, because it helps us to stand out in the market and build converting connections with our ideal clients.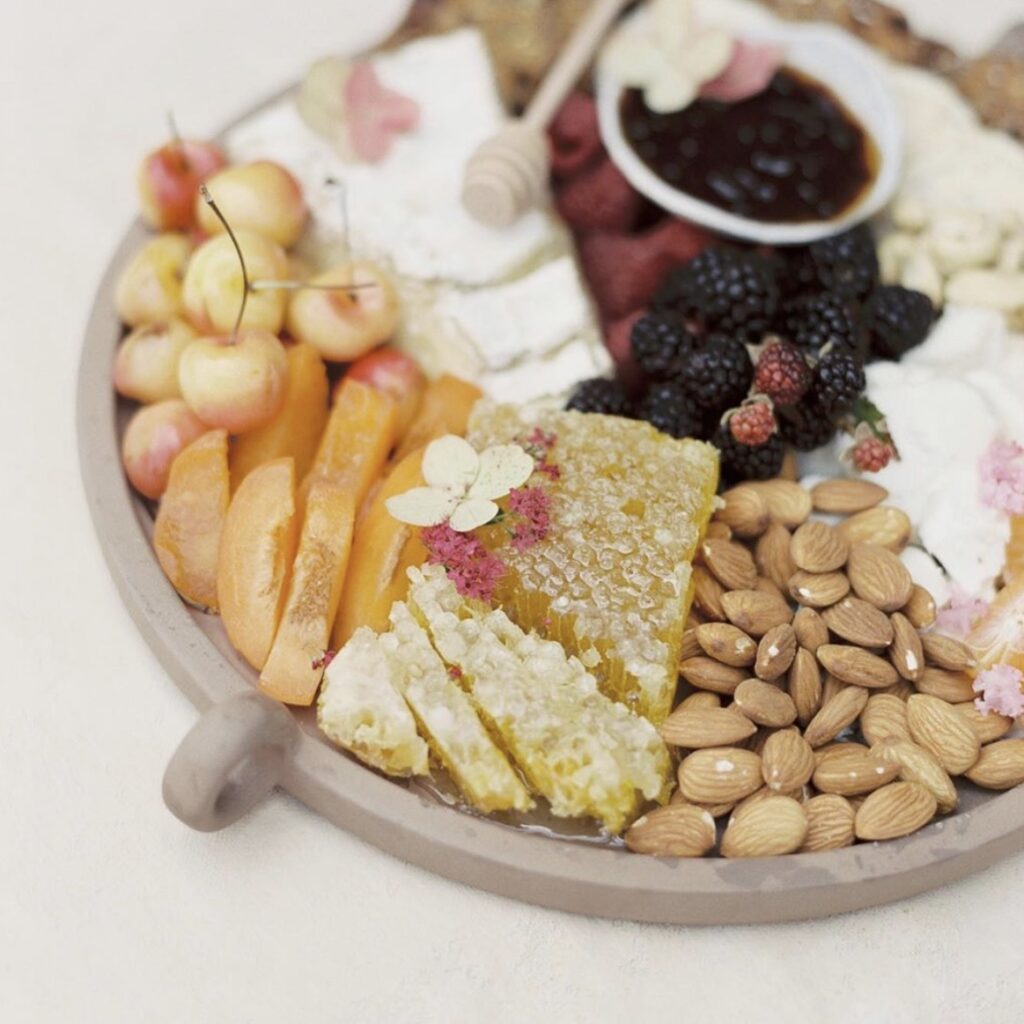 For someone new, what are 3 simple steps I can take to get the branding ball rolling?
Stop looking at other peoples' brands. Often the first thing we do when we think we want to rebrand or build up our existing brand is look at what everyone else is doing. This is detrimental to developing a strong brand that's going to stand out. You want your brand to be about YOUR business, clients, values, and personality–– not someone else's. Rather than scrolling on Instagram and making Pinterest boards of brands you like, get off the internet and write down some ideas from your own brain. What is your brand all about? What do you want your brand to say when people see it? Who do you want to attract with it? Don't let all the fancy brand designs on the interweb cloud your clarity–– strategy will get you much farther than a pretty design will! Bonus points on this step: hire a brand strategist! I've been working with Stephanie Abbitt, who I ADORE, and let me tell you… working 1:1 with a strategist will not only save you time and brain space, but give you so much clarity, support, and motivation! Having an objective third party (who is also a professional in the branding department) to go over your brand ideas with you will make your brand so much stronger!
Have brand photos taken. If your social media content or the photos on your website don't match your brand everywhere else, you're going to confuse your clients. Plus, brand photos are an incredible investment you really can't go wrong with–– you can use them on your social media, your email list, your email signature, printed collateral pieces like brochures, your website about page, etc. You will use these brand photos for years to come! Plus, there is just something about getting brand photos done that makes your brand feel "official"! Pro tip: try to hire a photographer who specializes in brand photography, rather than just headshots/portraits. They will have great advice on choosing on-brand locations, outfits, and props!
Get some quotes from brand designers–– you want to do your brand visuals right the first time so you're not tempted to "rebrand" yourself a year from now just because you don't like your logo anymore. Branding is an investment, but if a professional designer isn't in your budget right now, look at some branding kits on Etsy or Creative Market. Just remember to choose something that fits in with your strategy plan!
What's your favorite part about your brand?
Honestly, I love knowing my brand is more than just pretty. I love that it subtly shares a message bigger than my style or what colors I like. During my rebrand I've been focusing on branding out of my values instead of just my personality or aesthetic. I love knowing that my brand will hopefully speak to people on a deeper level and connect me with future clients before we've even spoken over those same values.
Any other suggestions or tips on branding? 
Number one suggestion: start with strategy! Don't begin with a logo or color palette or any of that, though it's tempting. You might have some ideas, but wait to get started on the visuals AFTER you have a strategy game plan. Having a clear strategy of who you're serving, what you're offering, and how you're going to present it will make the visual part of the branding process much more effective. You don't want your branding to just be pretty/fancy/elevated–– you want it to be really effective!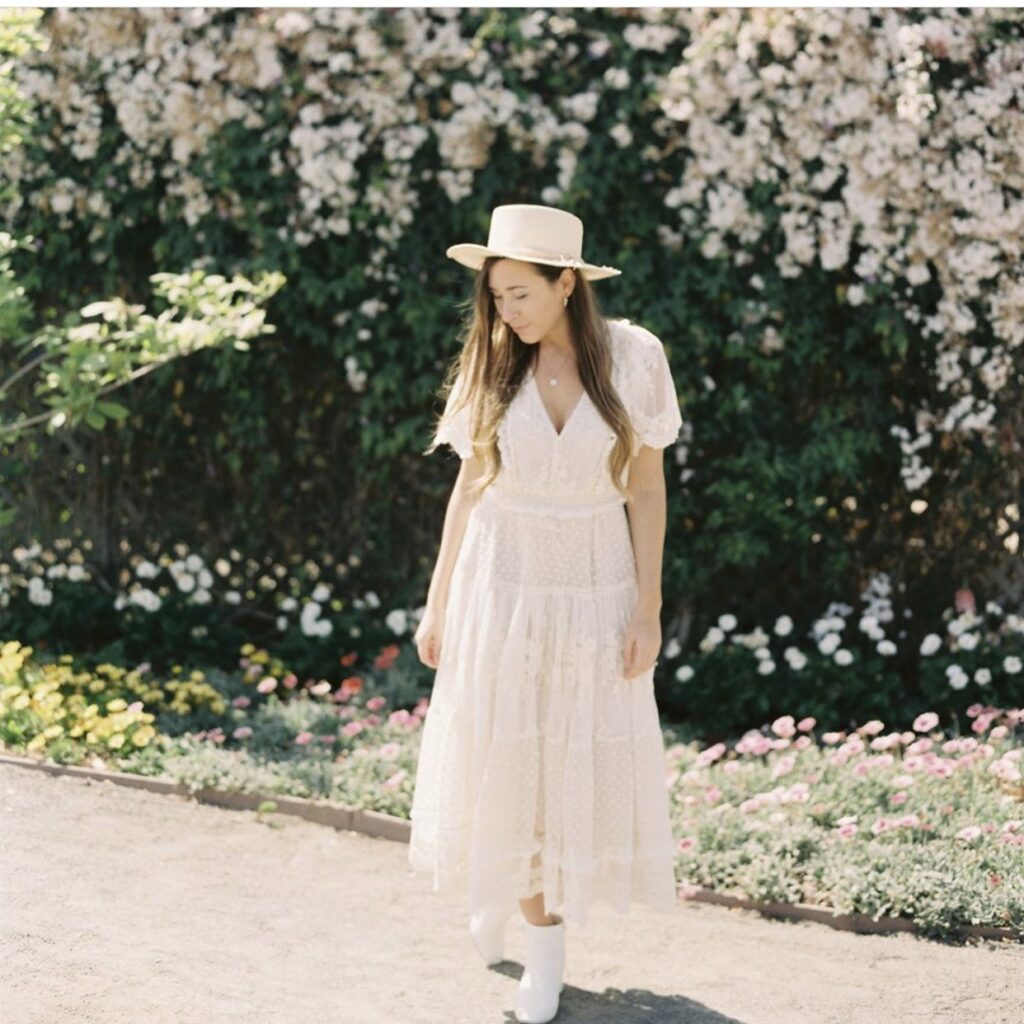 Since this is a blog about our life, I've asked Shelby to share her strawberry matcha latte recipe with us because I wasn't a huge fan of matcha until I tried this recipe she gave me.
Shelby's strawberry matcha latte recipe:
Ingredients needed to make the latte:
1/3 cup chopped strawberries
2 tablespoons sugar or sweetener (I use a granulated monk fruit sweetener)
1 teaspoon matcha
1/3 cup hot water
1/2 cup milk of choice (I use coconut milk)
Instructions on making the latte:
Take your 1/3 cup of strawberries and put them in a small bowl with the 2 tablespoons of sugar/sweetener.
Mash the berries with a fork or put them in a blender to gently break them down.
Pour your 1/3 cup of hot water into a small dish and add the matcha powder. Use a whisk to combine and get any lumps out.
In a drinking glass, pour your strawberry mixture in at the bottom.
Put in ice on top of the berries.
Add your milk in. Pour slowly if you don't want the layers to mix (it looks more aesthetic when they don't mix.)
Then slowly pour in the matcha mixture on top. Mix around if you want to blend the flavors, or drink with a straw to get a little taste of each layer.
Tips:
Make sure you whisk your matcha! Using a spoon is okay, but you're likely to get some little clumps and be surprised by a bite of that grassy flavor that turns people away from matcha. While the professional matcha whisks are fun and do a great job, you can use a normal kitchen whisk as well.
If you still feel like you're not loving the matcha flavor, I recommend using a sweetened coconut milk or vanilla flavored almond milk to mask that flavor with some extra sweetness.
Favorite products to use:
This matcha whisk is my favorite
The purest matcha brand I use – and it comes in single serve sticks
This barista milk takes it to the next level
These reusable gold straws make this latte look even more Insta-worthy