my shelf decorating ideas
No matter what type of shelf you have…bookshelf shelf or built in or free standing. You can decorate it with things from around your home. I've found 5 key pieces to make your shelf look the most beautiful.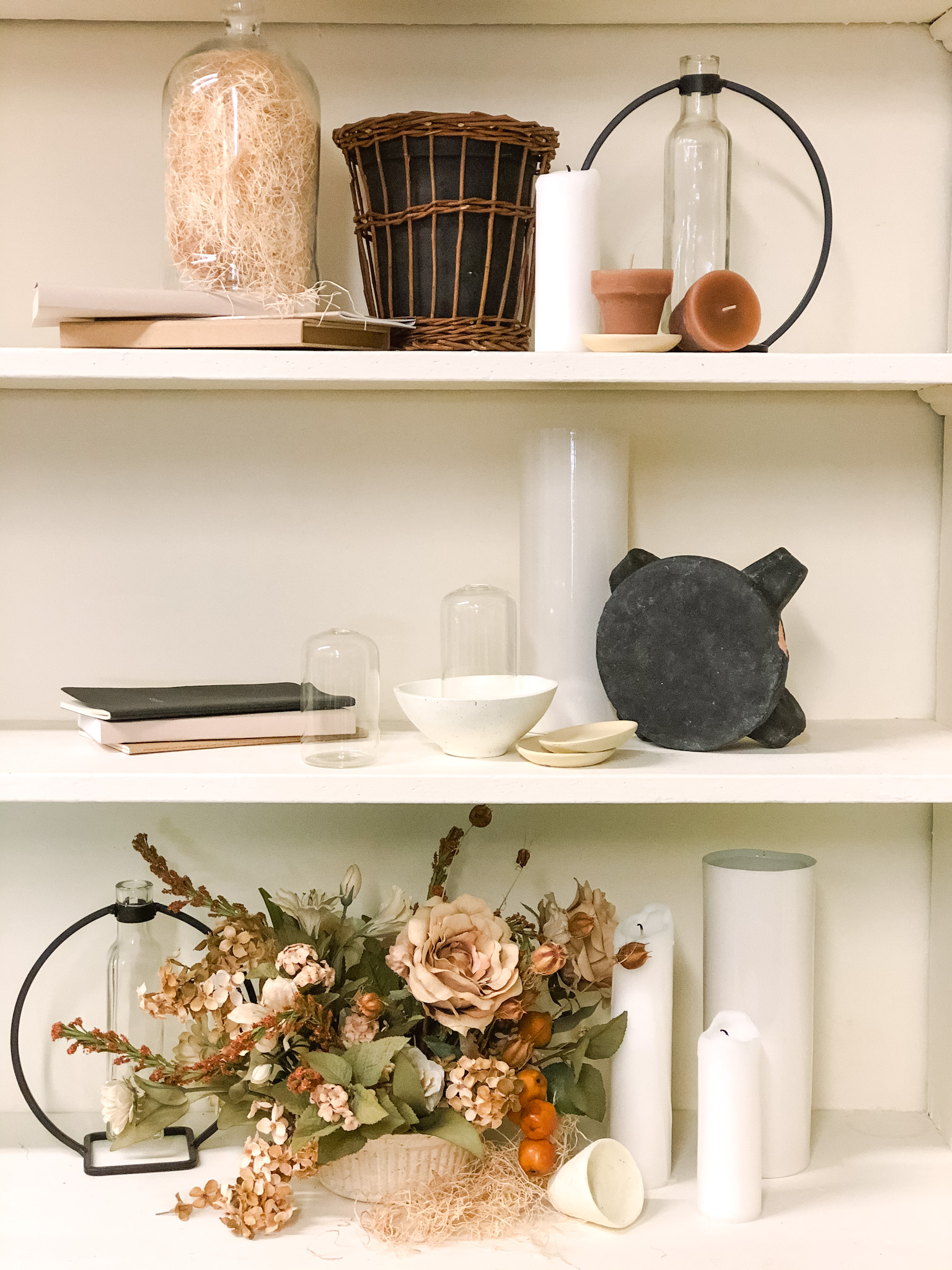 5 key pieces
color tones
vases
books
textures
candles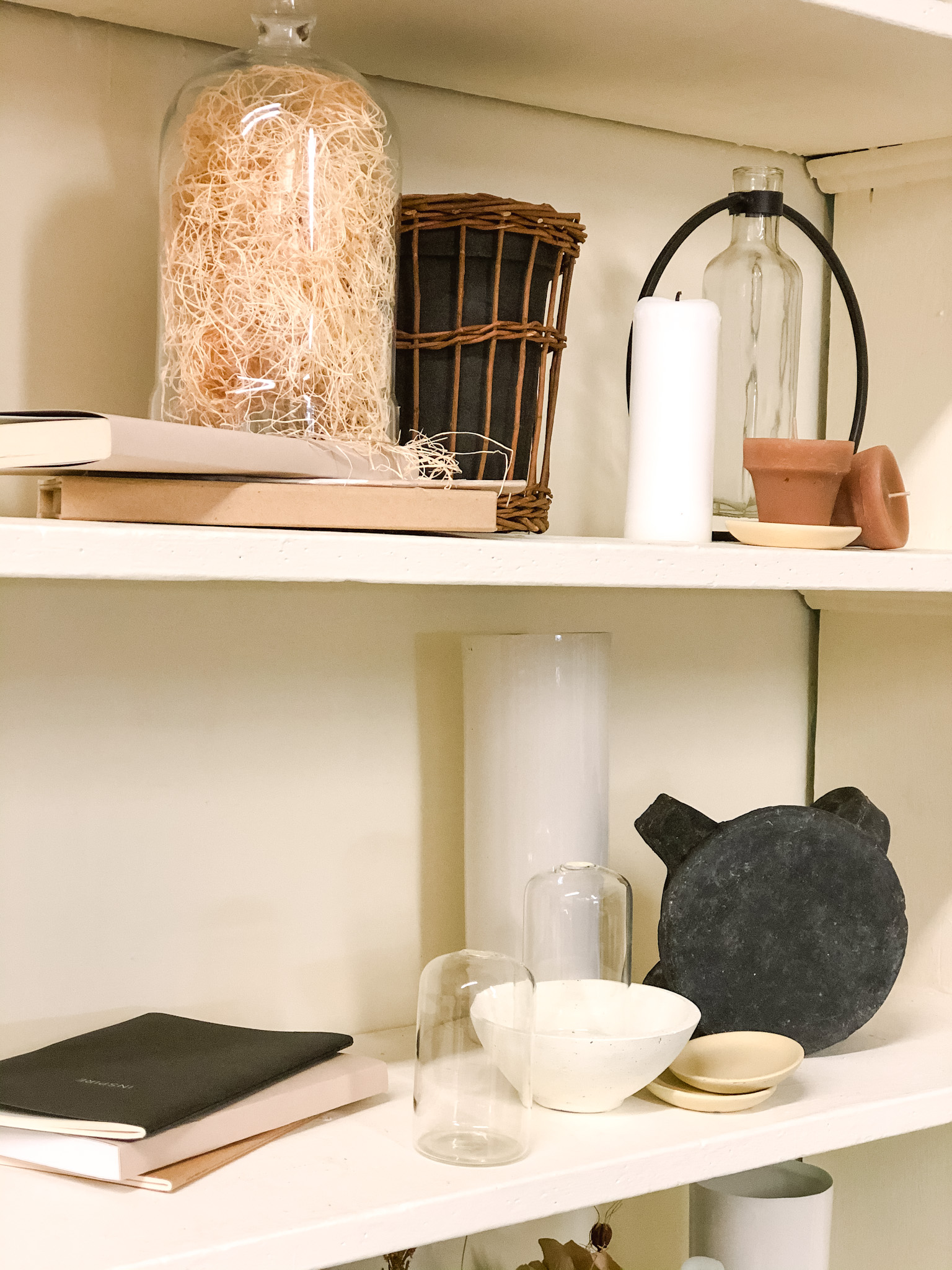 color tones
The first thing I do is decide on my what color tones I want to run throughout my shelf decor. You want it to blend in with rest of the space, so pick colors that you see present in the room. My overall space is neutral cream, tan, and white tones. This makes it easier to bring in other colors (like the black I did here). I kept all the other item colors that same neutral palette.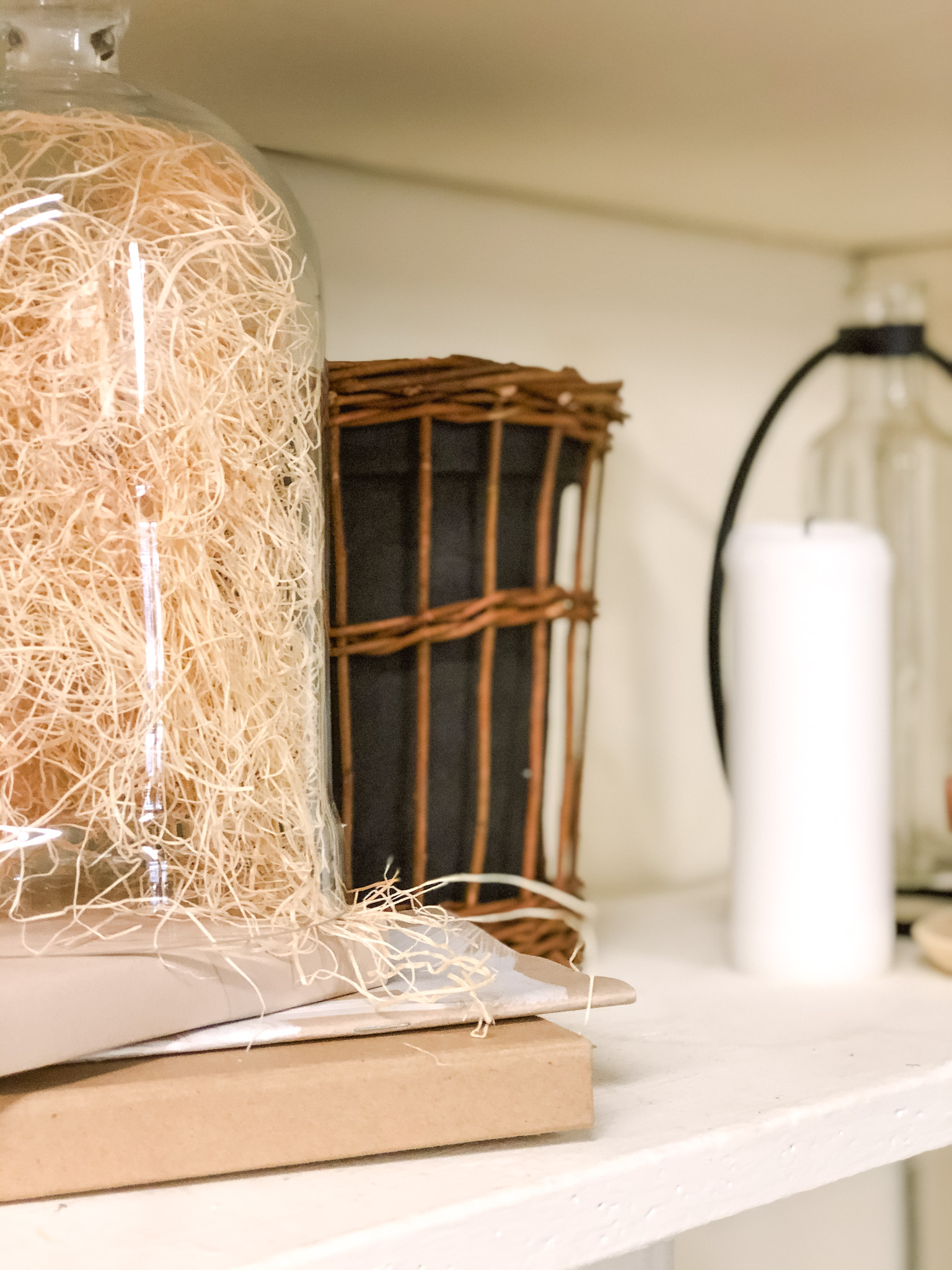 vases
After you know what color tones you'll be using, you can pick out your items. I love using vases because they come in so many different options. I typically use vases for added height variations. You want most of your items at different heights. I do have some vases of the same height here, but I will either stack on something else or stagger one in front of the other to create more dimension.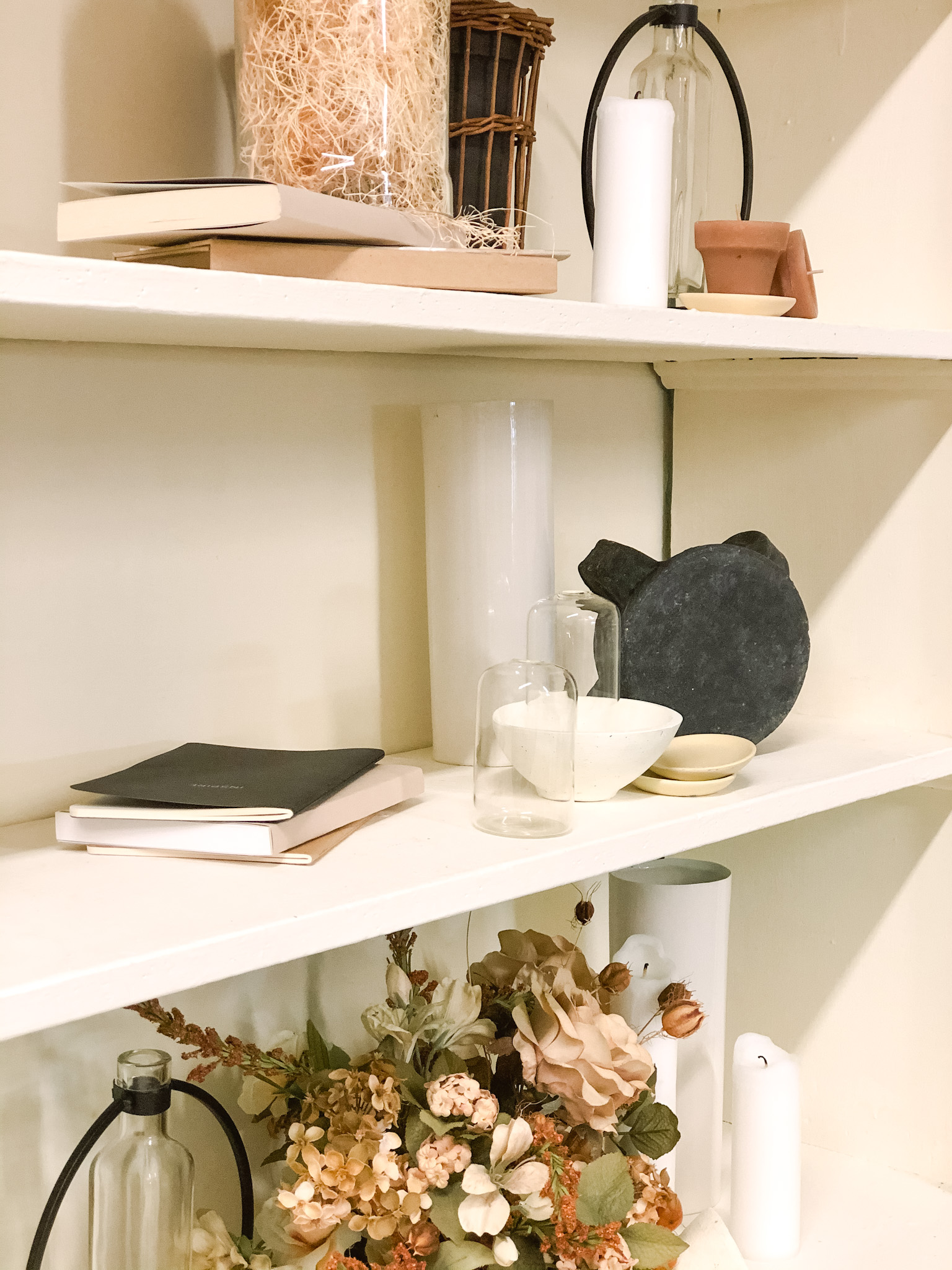 books
Again with adding books to the shelf, it creates height and shape. Vases and candles and most objects that stand usually have a similar shape. By adding in books, this allows for a new shape which overall is visually pleasing. Here's my book cover DIY that takes 2 minutes if you have the supplies already.
diy book cover with scrapbook paper or any kind of thicker paper
any book you have you can cover with paper to make it fit within your color palette
all you will do is get the color of paper you want, lay the book on the paper to measure, and use double sided tape to secure
you'll want to really crease the paper at the book folds so you have a nice clean line
the books I had were on the smaller side so one piece of typical sized scrap booking paper fit just right, but if your book is larger you might need to attach two pieces of paper…good news is that one side of the book will not be seen so really you don't need to cover it unless you want to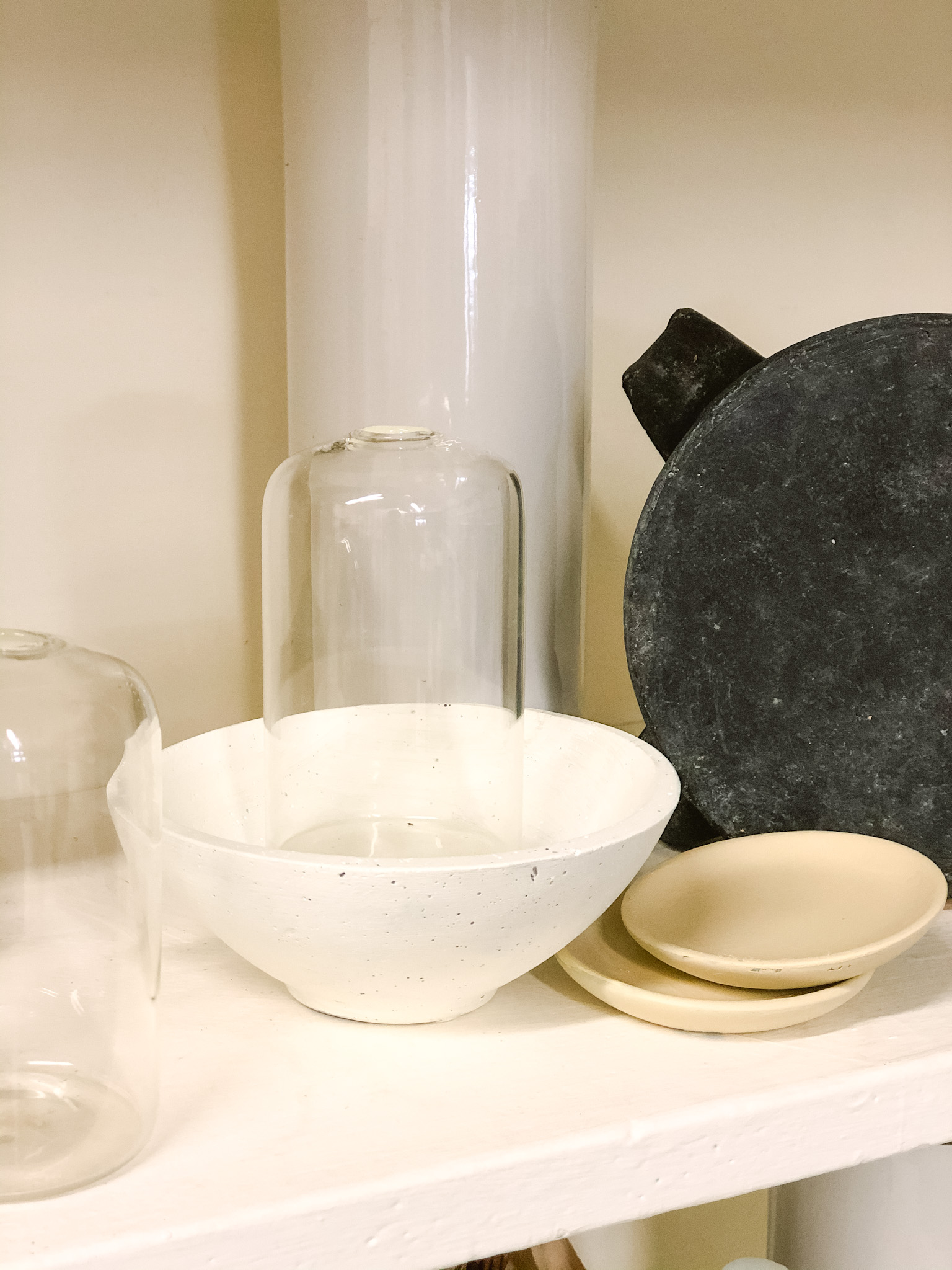 candles
For me, candles are a must! I love pre-burning the candle so it has that used look and gets the wax drippings. That way you get the look with out really having to burn it on the shelf. I use candles mostly for color and added heights. Again, it's all about creating different layers with all the items you have. I love laying some candles on it's side or putting some on little dishes. Have fun with it and if you don't like something…move it.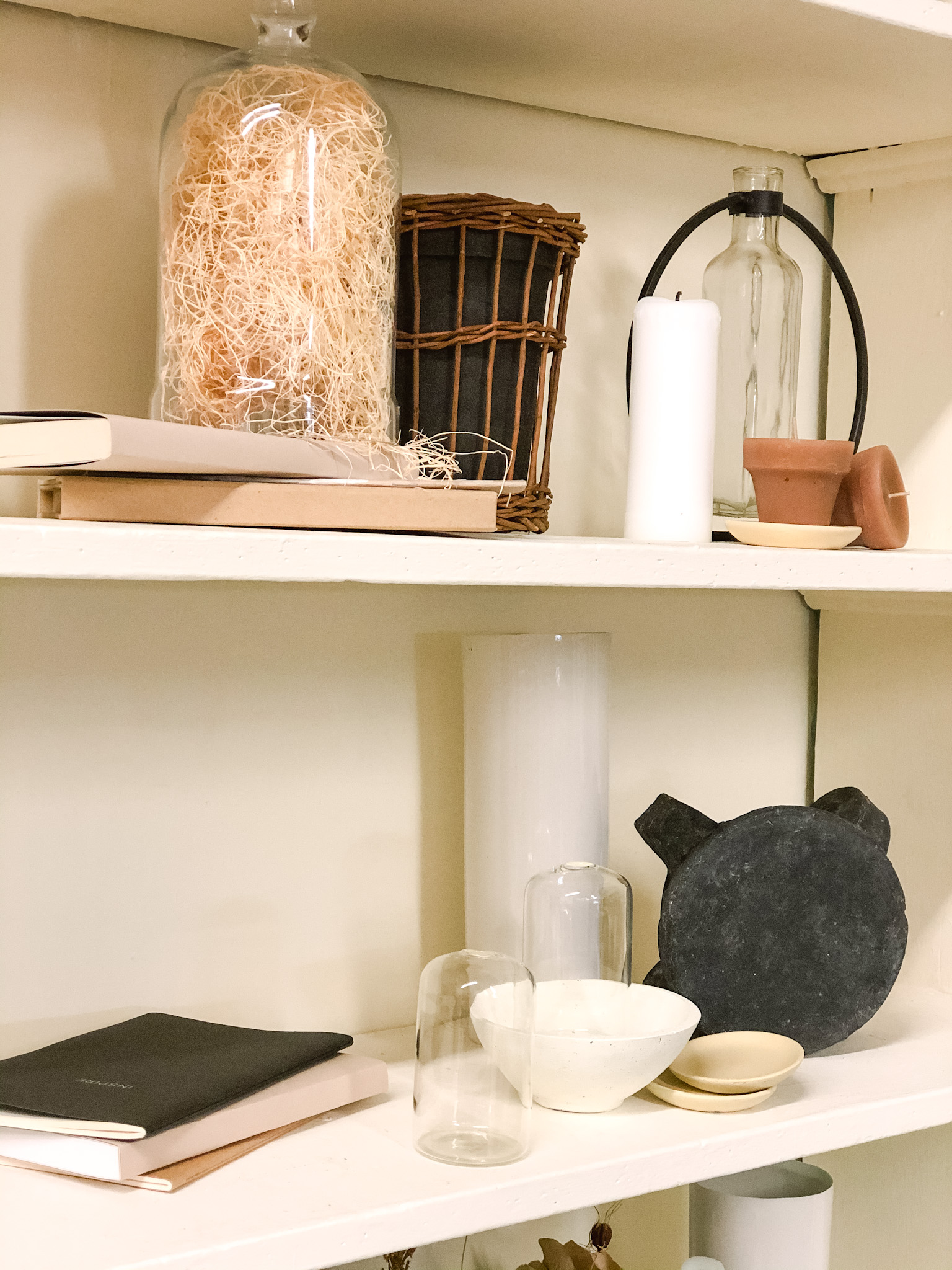 textures
I'm sure you are getting the picture by now (lol), but textures are my favorite! It just adds to the whole look and feel of the shelf, making it feel more organic and lived in rather than one dimensional. You can get this textured look by adding in a floral piece, grasses, or moss. Anything that has a real life quality to it.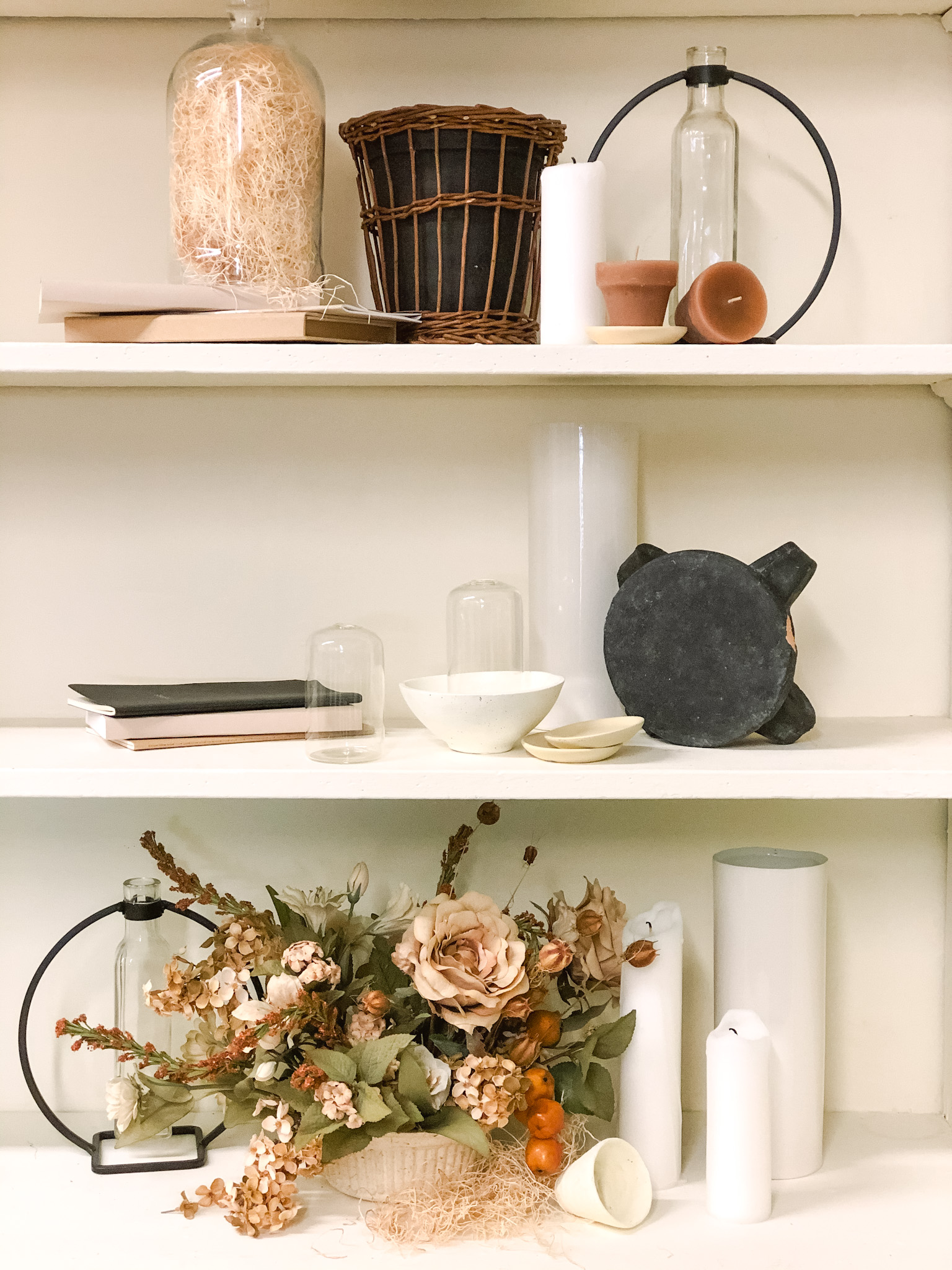 bonus: picture frames
I don't have any picture frames styled in this particular shelf set, but they are a go to of mine. Actually now that I'm thinking about it I'm going to add a frame or 2 to this shelf decor. That's the great thing about decorating these, you can add and take items out very easily. Also great for the changing seasons. I love mixing and matching pieces as the seasons change. This shelf I've decorated here is more of my everyday look, but can easily go from season to season with a few touches.
save to pinterest for later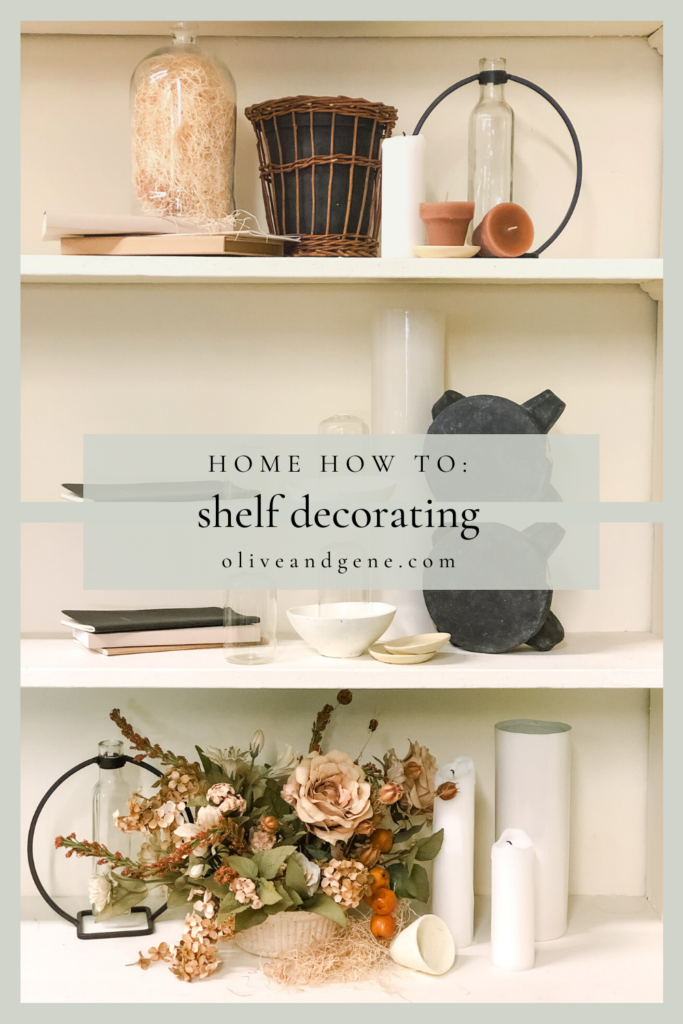 Have fun decorating your own shelf and share the end result with me! I'd love to see. Tag #oliveandgene on IG or send me an email too. [email protected]