An organic thanksgiving table
A thanksgiving table design can be simple and beautiful with a few special touches of fruit, gold, and candles which most of us already have on hand. The rule I always use when creating a design is pick one item you either already have a lot of at home or just really love as a focal / starting point then pull all your other items to go with that focal piece. I usually grab a basket, walk around the house, and pull items from all over. SO, are you ready to create your own organic thanksgiving table?! Let's grab our basket and go!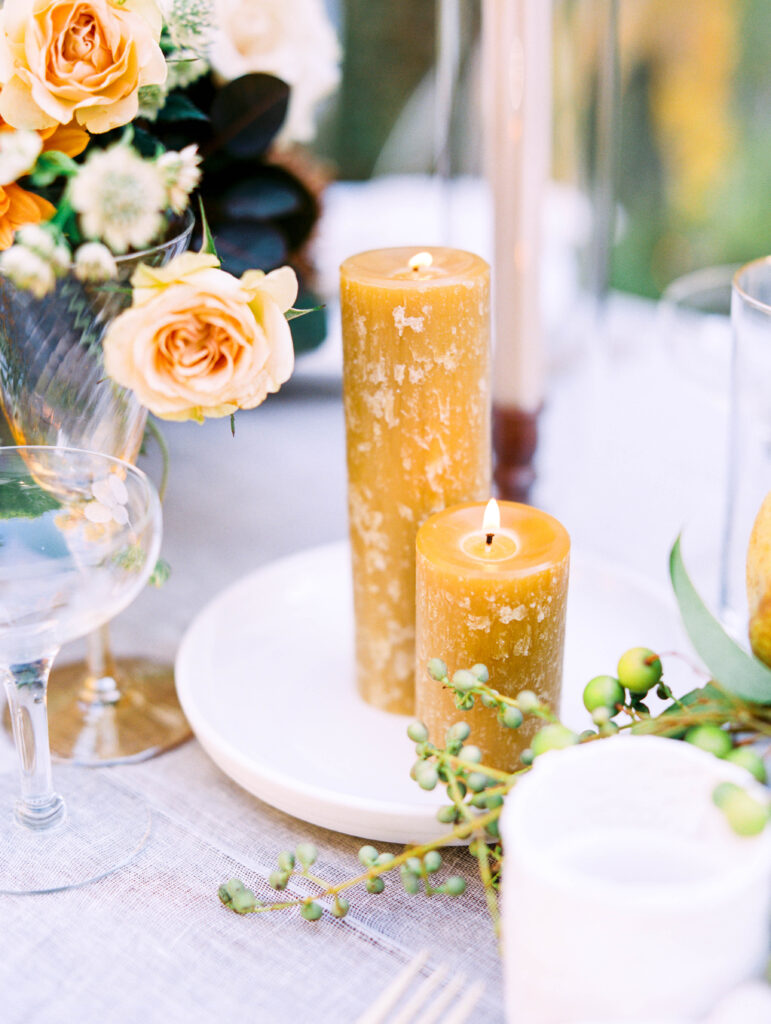 first item: pillar candle
For this table design, I loved the golden tone of the pillar candles which scream fall to me. I put those in my basket first then went around pulling other items I already had that paired nicely with color of the candles. I always try to use items I already own or can borrow from a friend for a day vs purchasing new for one day. That is unless I know I will use the item a lot after.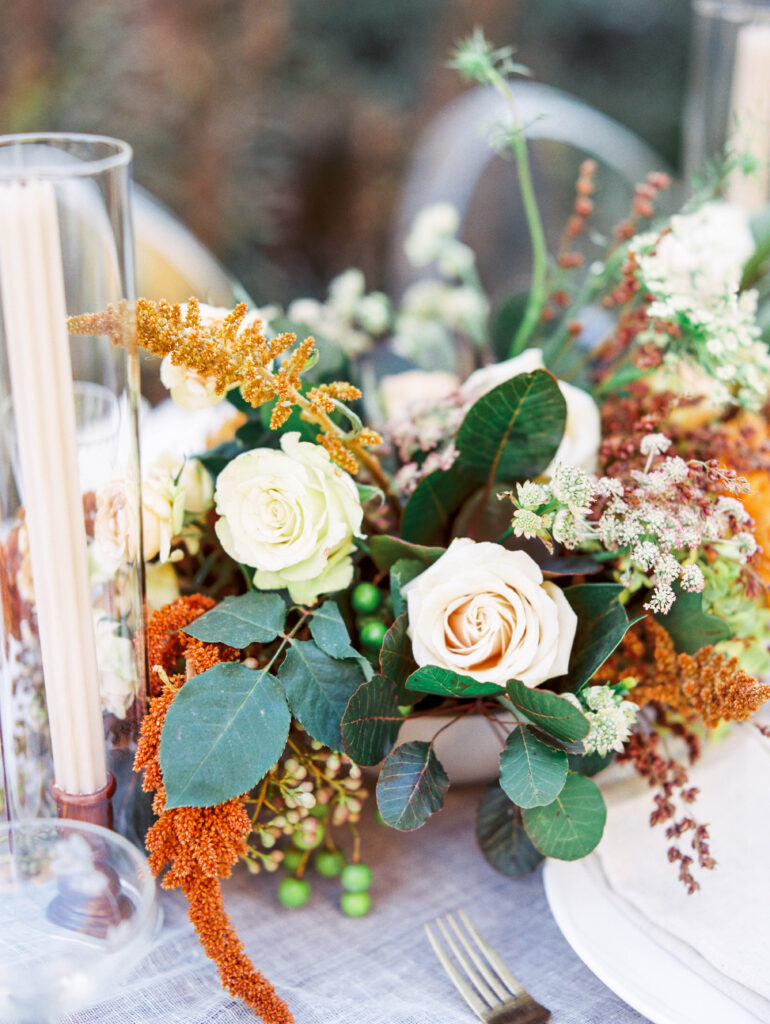 purchase item: gold flatware
I knew I wanted gold flatware but didn't have any. I also knew I would use the gold flatware a lot more after Thanksgiving so I went ahead and purchased new gold flatware. That was my big splurge purchase besides the flowers for this Thanksgiving table. All the other pieces I just mixed and matched items I already owned that kept in tone with my color palette / that initial candle color I pulled first.
Oh, I did have my calligrapher friend whip up some name cards for each place setting but you can do this yourself just use a gold pen and some cream colored paper and DIY it! Or print out from your computer if your handwriting skills aren't the best. To make the paper look more organic just tare one side to give it a more natural look.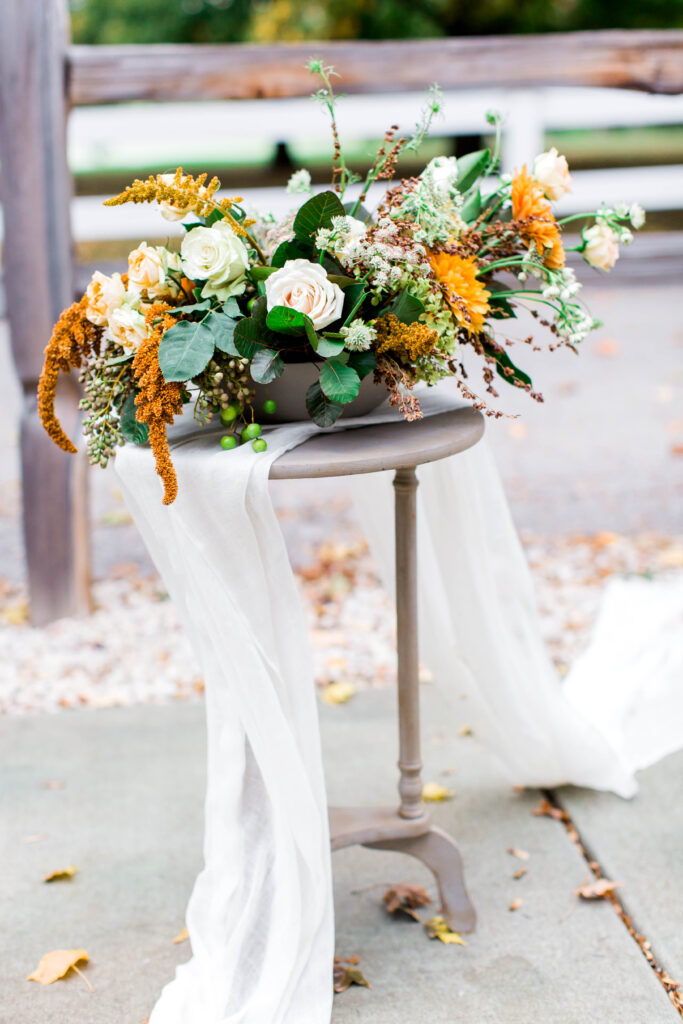 autumn flowers
As you know, I've said it before and will say it again…go order your fresh flower centerpiece from your locally owned retail flower shop. Give them a call 2 weeks before Thanksgiving when you are planning out your meal prep and place your order asking for a neutral centerpiece with a lot of greenery and textures. Sometimes color is hard to translate into flowers, so it's always better to go with neutral colors like white, cream, tan, berries, greenery but tell them you are using gold tones so if they have any fall textures that are golden to use that as well.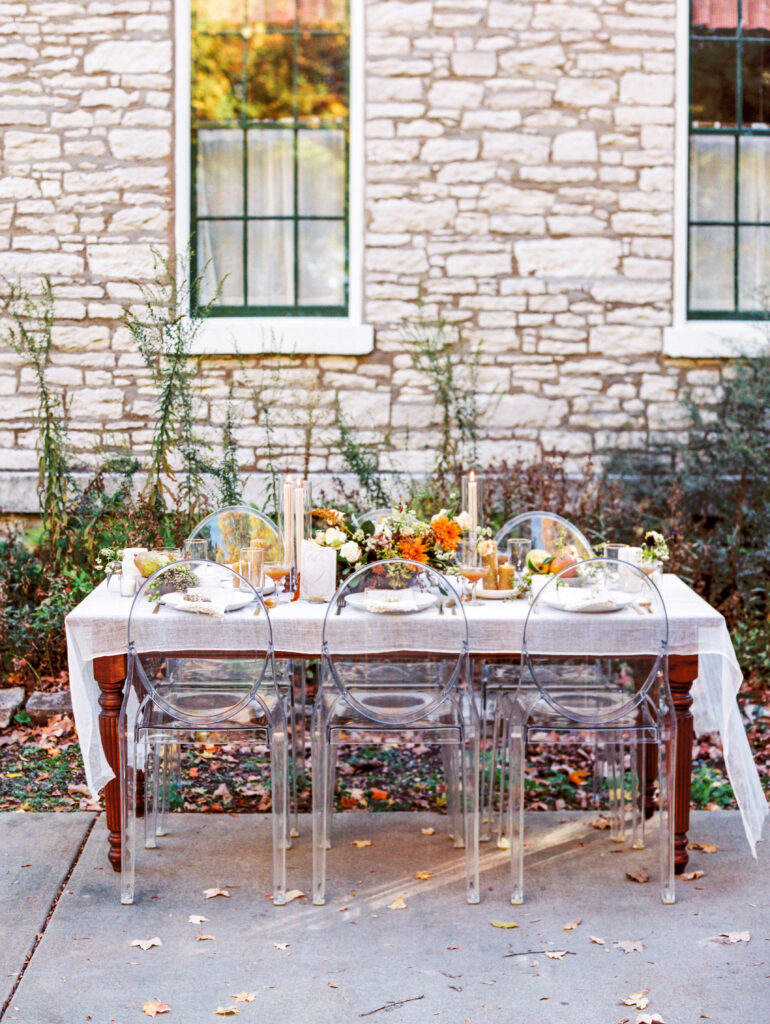 Depending on where you are located, a lot of flower shops are more on the traditional design side (not organic as seen here), so let them know you are ok with a more 'wild and airy' look. If you don't get exactly that remember my tips (here) on how you can easily turn traditional into organic. **this is my disclaimer on ordering flowers online through a generic site…do not do it because you will be over paying**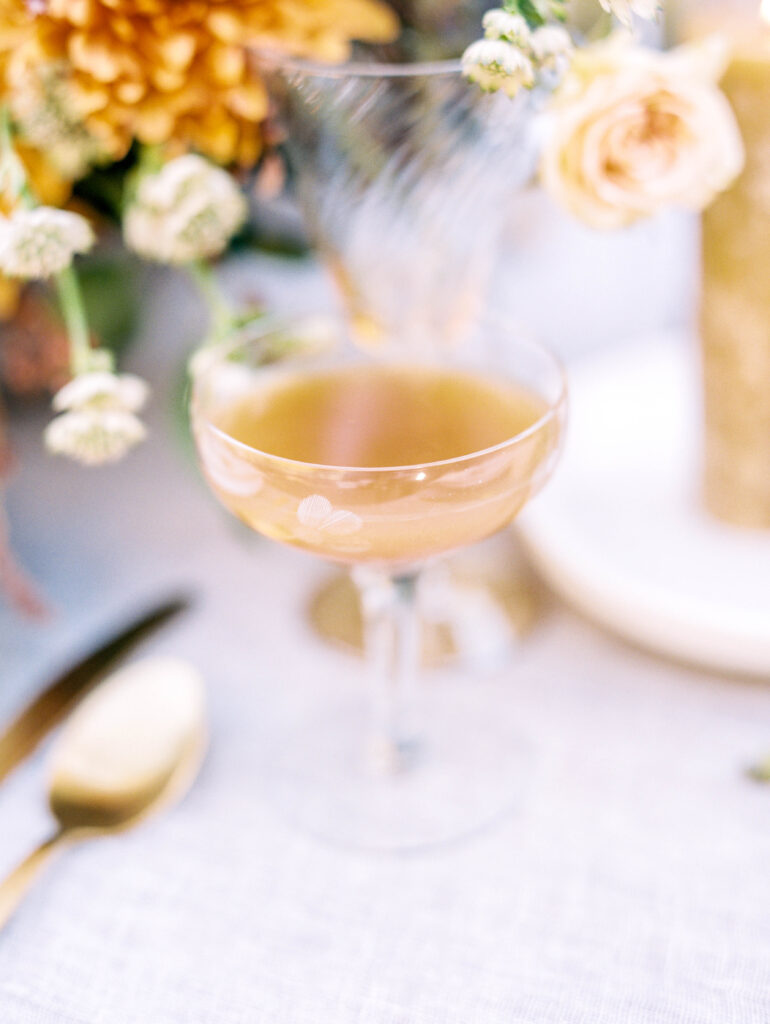 cocktail
I love a signature drink at any event, so why not make a yummy fall inspired cocktail for your Thanksgiving table. I try to keep everything pretty simple when hosting for a lot of guests and that goes for the drink as well. For this one, all I did was pour half the glass with apple cider then fill the rest of the glass up with champagne. Easy and festive. As always use pretty glassware!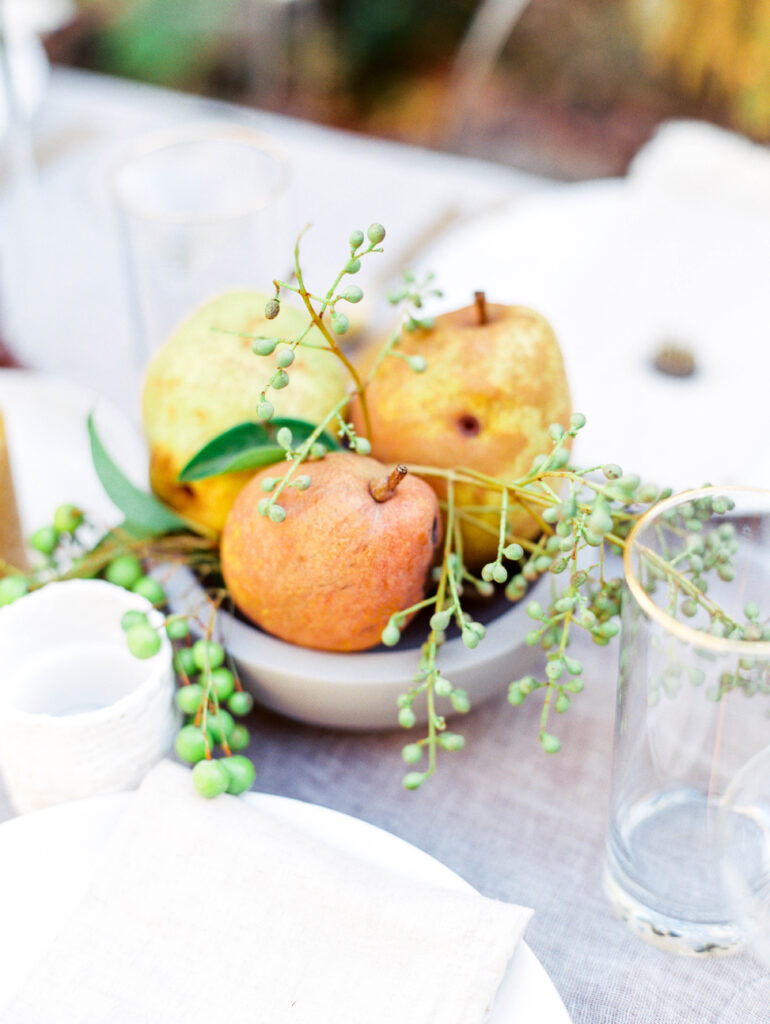 add fruit
It's the easiest addition to any table and you can use it after the dinner is over, too. I'm all about utilizing things to the fullest! These pears actually came from my grandma's tree, so if you have a neighbor or anyone who lives around you with fruit trees ask them for a couple. Or just buy some at the store which is easiest. All you have to do is place your fruit in a bowl or basket (if you have berries or extra greenery go ahead and add that for more textures).
All images taken by Laura Ann Miller Photography