Summer isn't over! Staying safe and healthy is always a top priority, but this summer isn't canceled. We don't get a do over and won't get this time back. So with some extra caution and safety measures I'm here to say let's do summer 2020 right! (also I know I'm not in a high risk health situation and am very thankful for that and understand not all are in that place and will still be social distancing and wearing a mask when needed)
summer outfits with rent the runway
I love rent the runway for so many reasons. One being I love wearing seasonal, trendy outfits from time to time and don't want to invest in something to wear once. Here are a few examples of when I would rent rather than purchase.
engagement photos
bridal shower party
rehearsal dinner
family photos
couple photos
blog / social media photos
senior photos
maternity photo
wedding guest
guest to any event
vacations
favorite summer dresses
These 6 summer dresses (well one is a romper) are my top picks for you! They are all so pretty and I don't know which one I love more!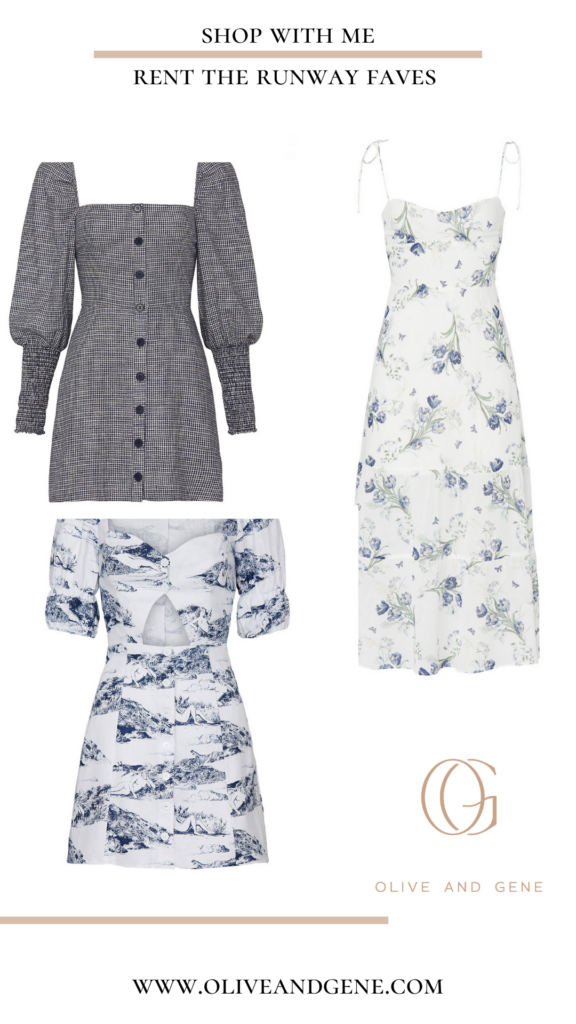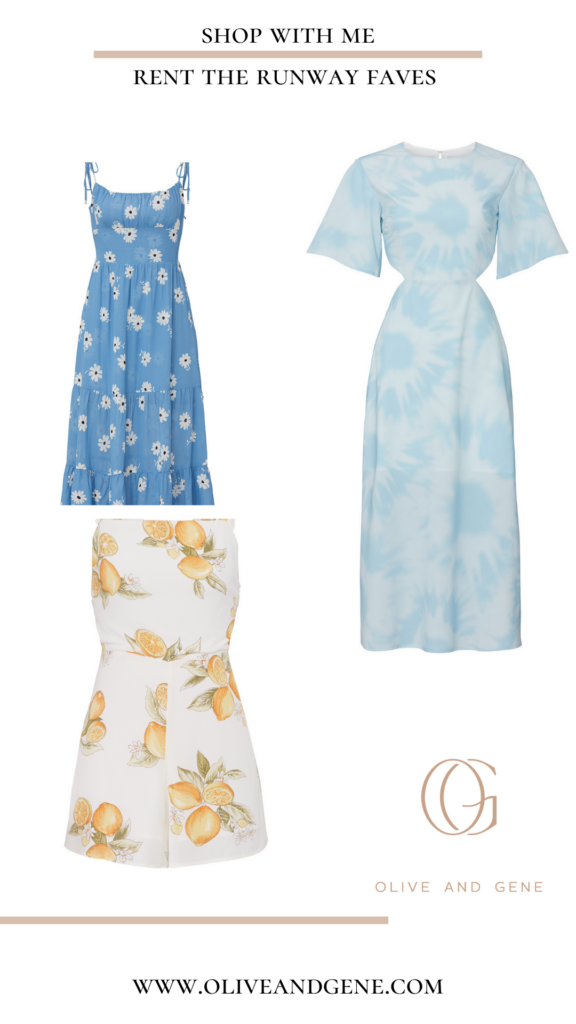 accessories top picks
If you're going to have an adorable dress you might as well have a cute bag and earrings to go along! Here are some example of what I would pair together. Again not sure which one I'd pick as my top favorite?!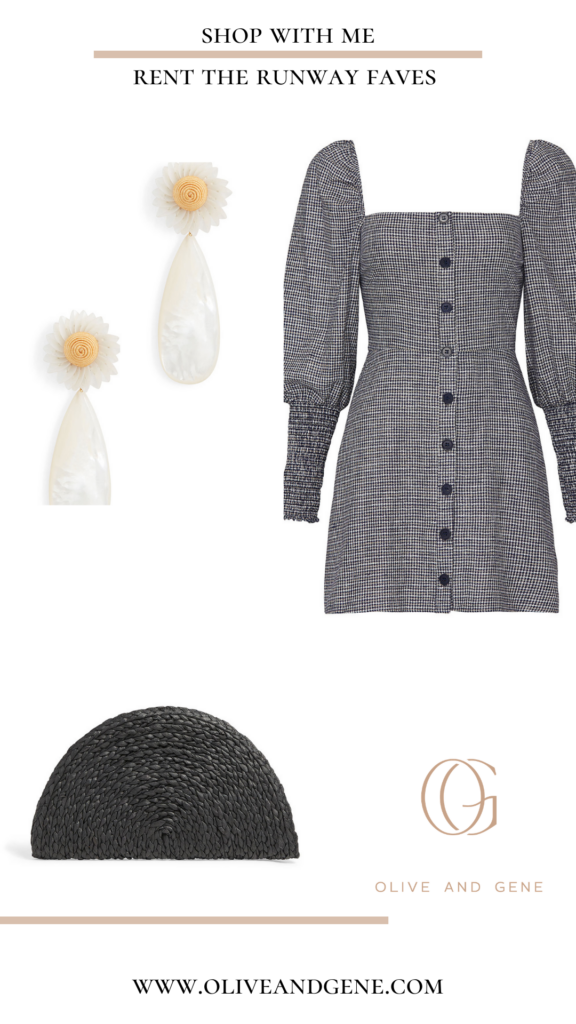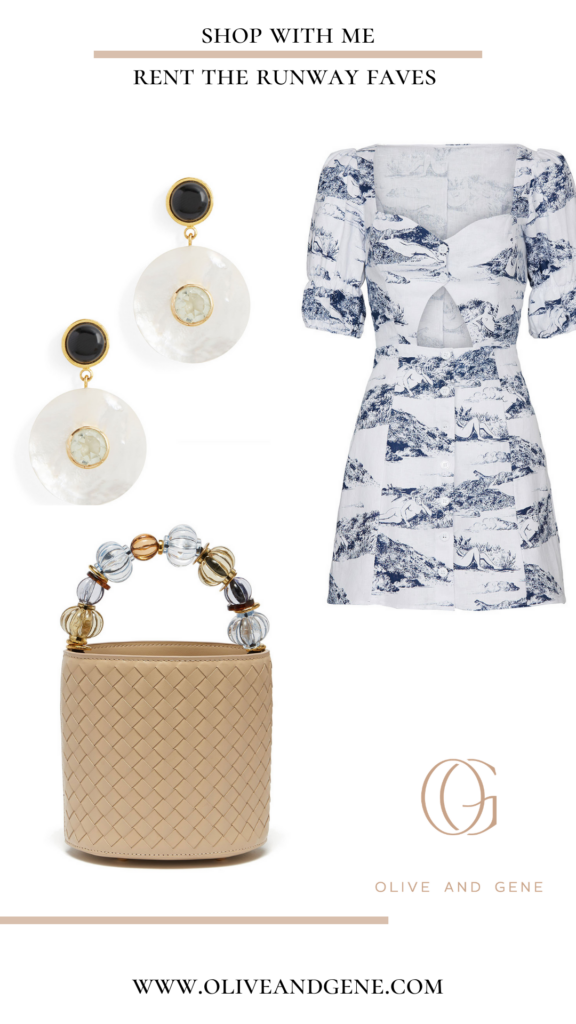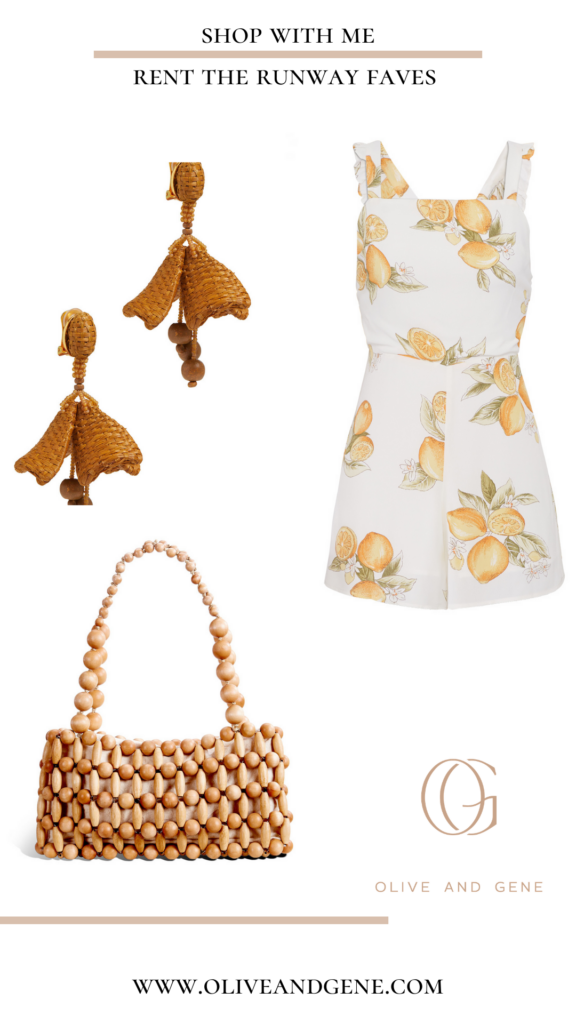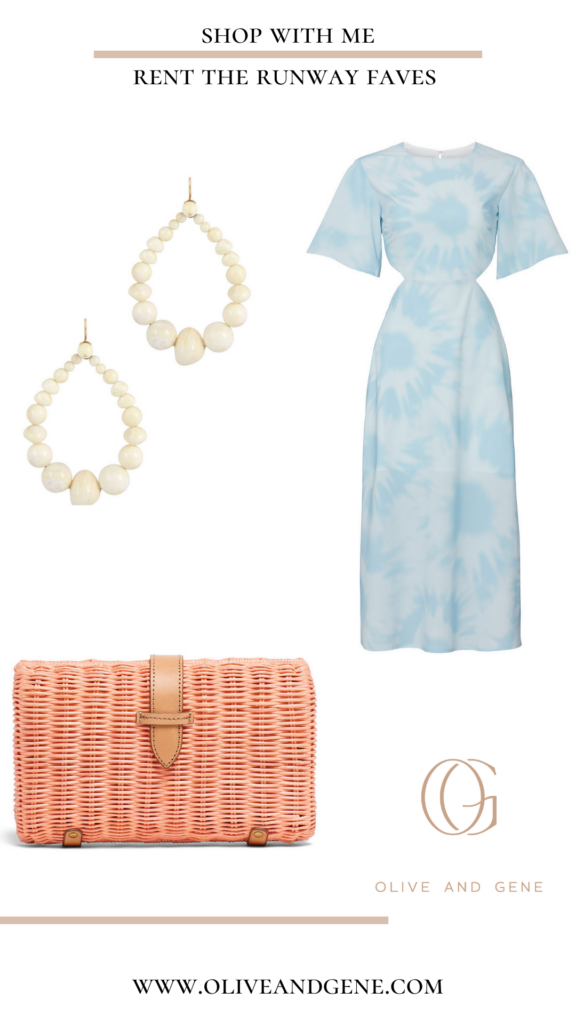 Which one are you loving the most?! I can't decide which combo to rent for my next event!
shop rent the runway favorites
All you have to do is click on the bottom part of the photo (it will take you to pinterest if you click on the top) to go directly to the page to shop! Have fun and let me know if wear one to an event #oliveandgene