summer cocktail: aperol spritz with a twist
A summer time spritz is one of my go to's for a refreshing summer cocktail. I love this recipe because of the addition of mango and orange sparkling water. It's not needed for a yummy drink, but a great addition! Full recipe below.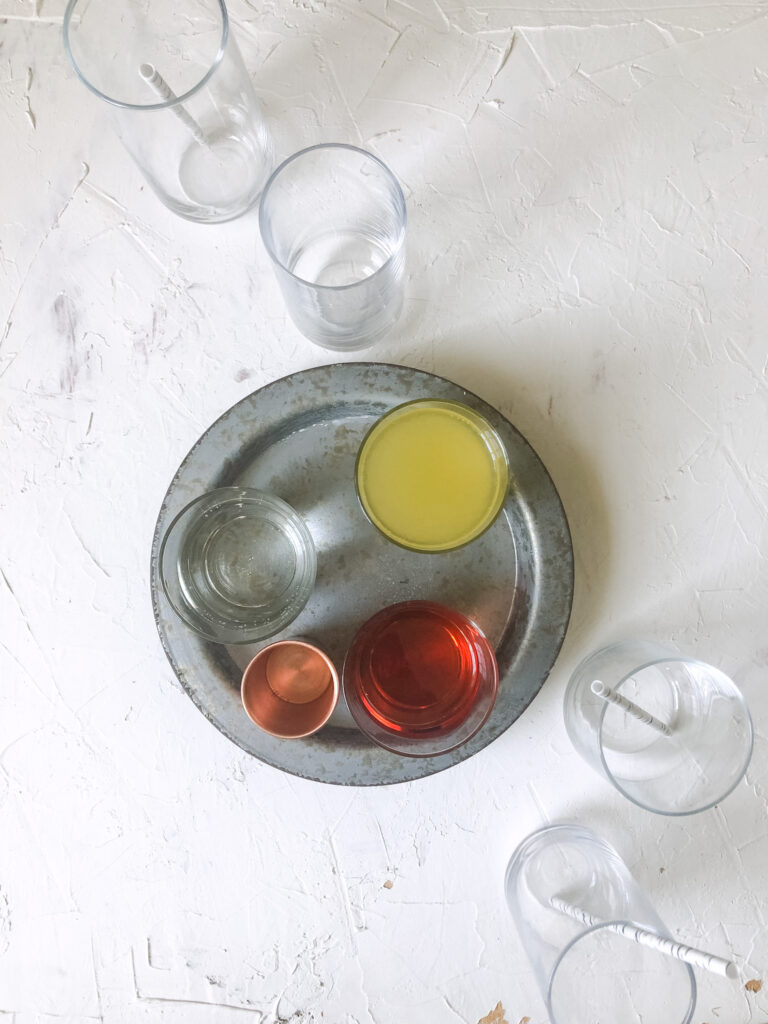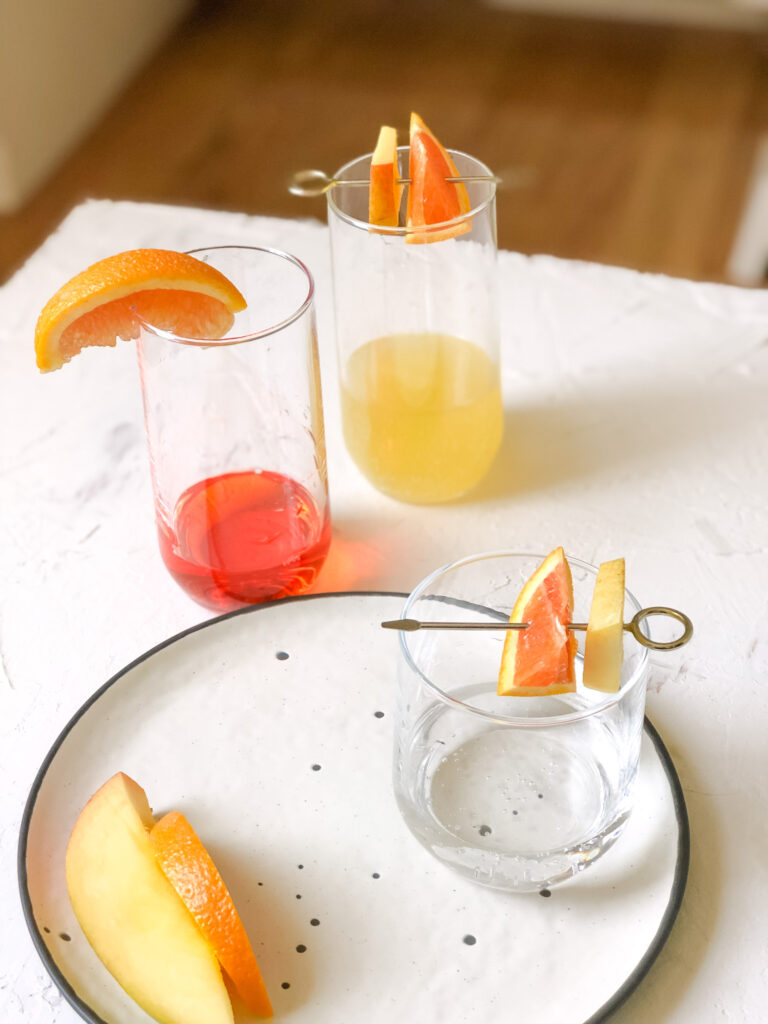 what you need:
aperol
prosecco or champagne of your liking
orange mango sparkling water
orange and mango slices for garnish and to use for your ice cubes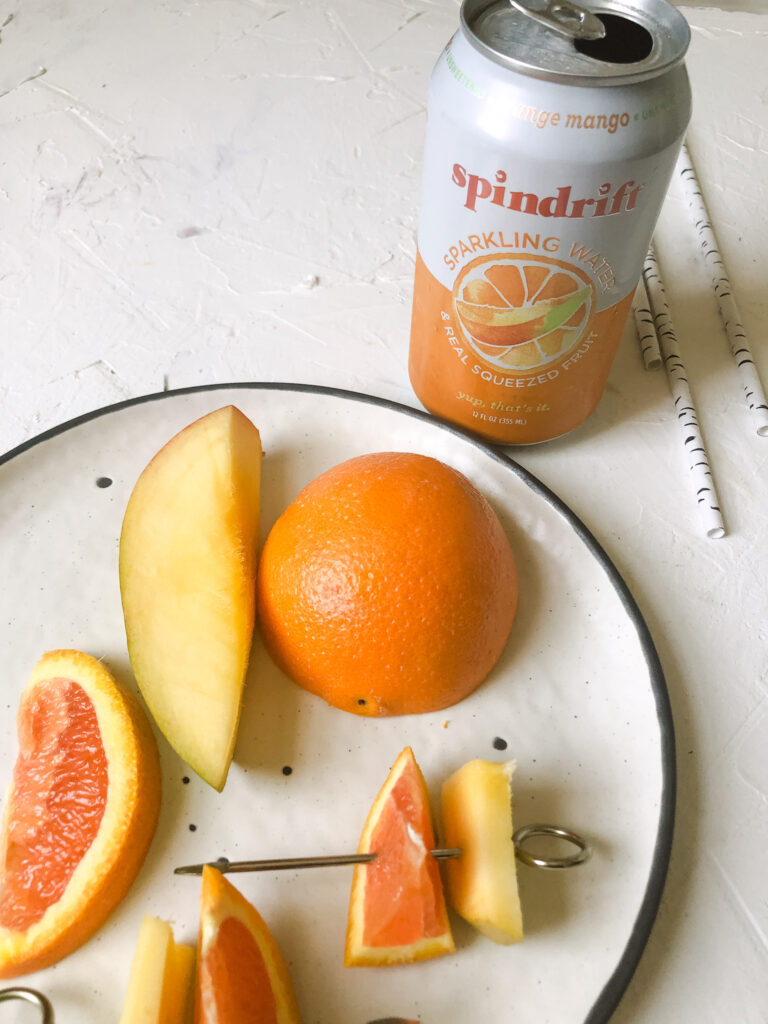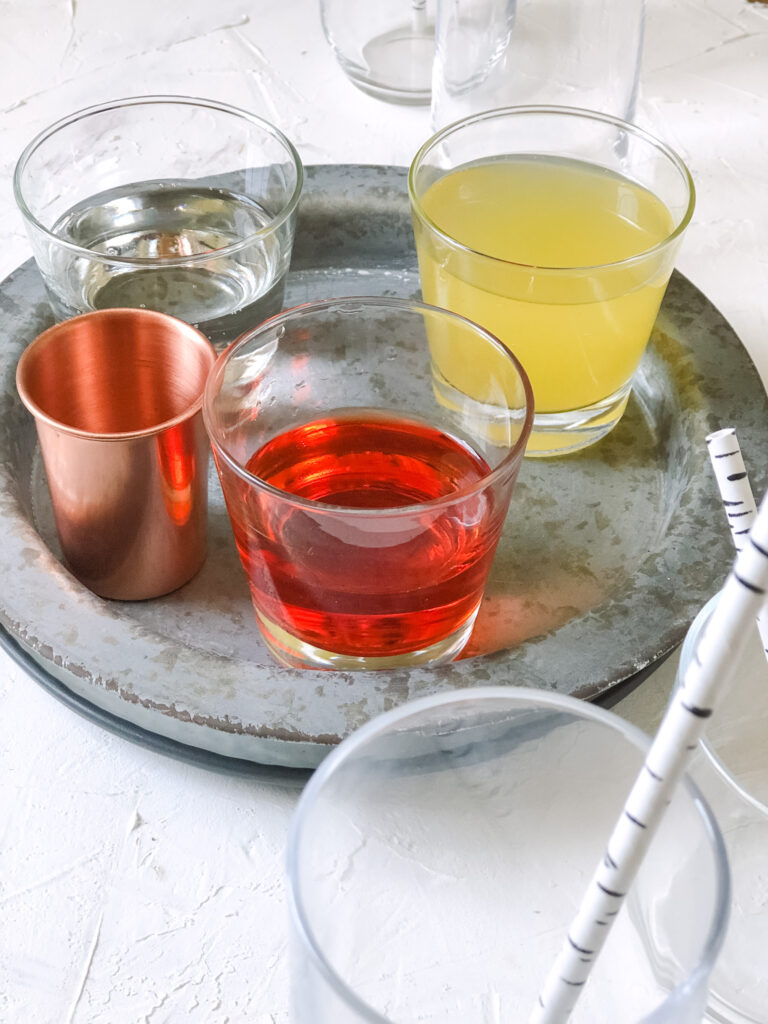 A traditional aperol spritz is aperol, prosecco, and a splash of soda water. I swapped out the soda water for the more flavorful orange mango sparkling water. I also add a little less of the aperol just because it has a strong flavor and can taste bitter at times. Do a taste test first and see what amounts you like the best!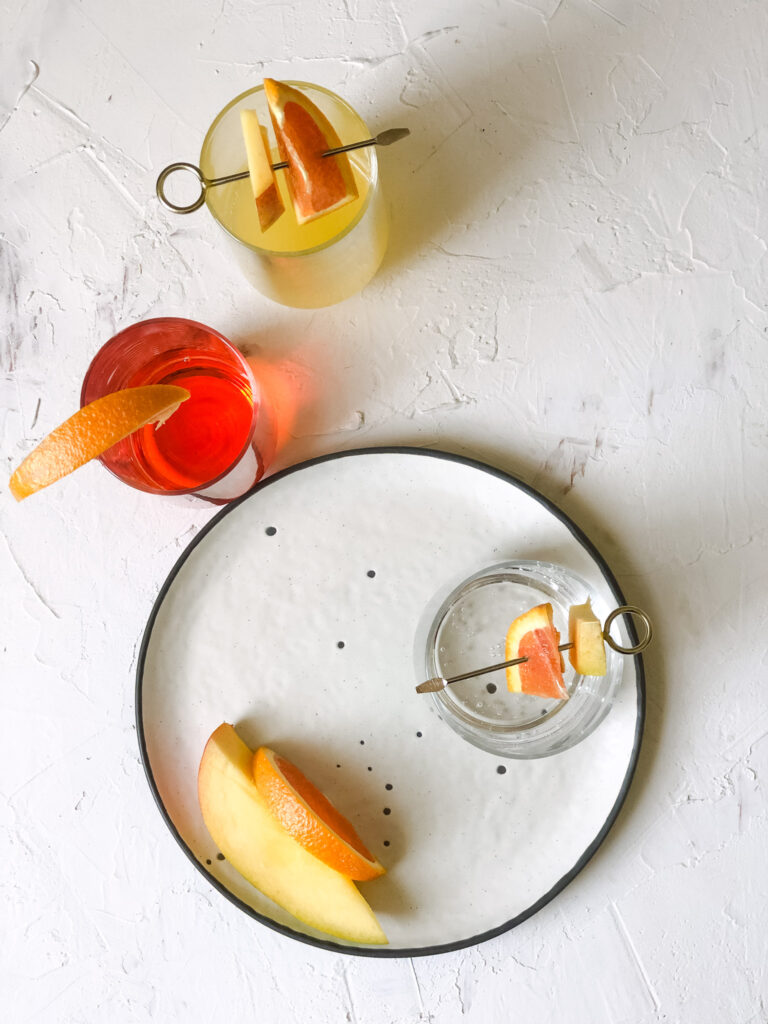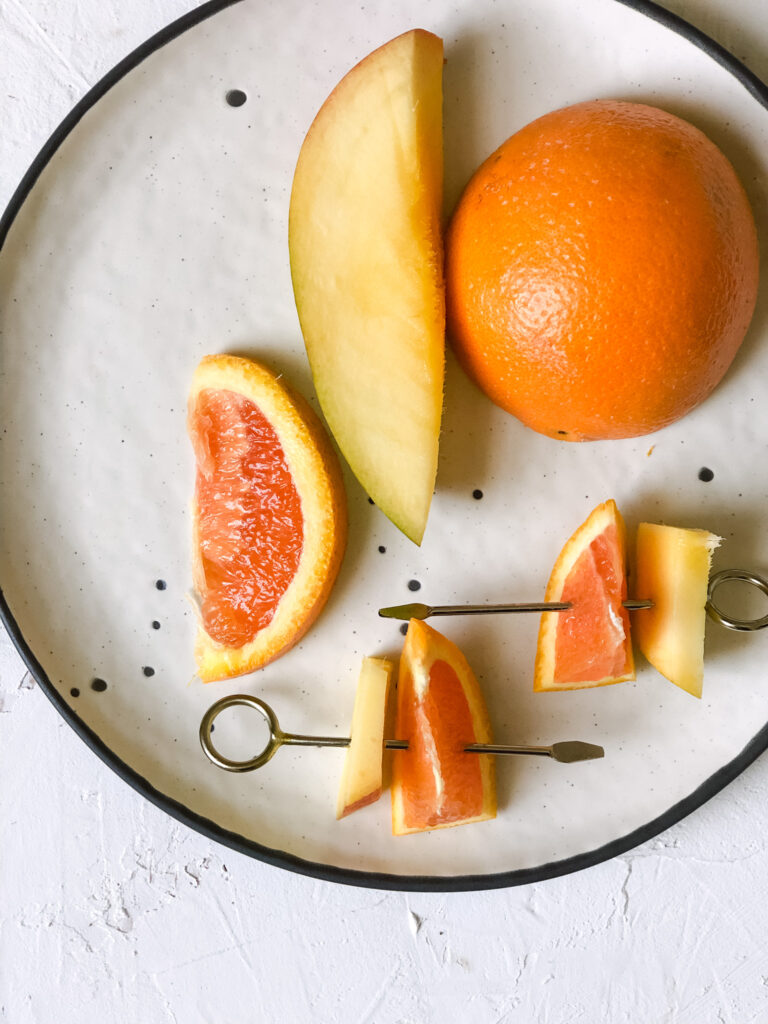 recipe
1 oz aperol
2 oz prosecco
1 oz sparkling water
lots of ice in a glass and top with fruit garnish and festive straw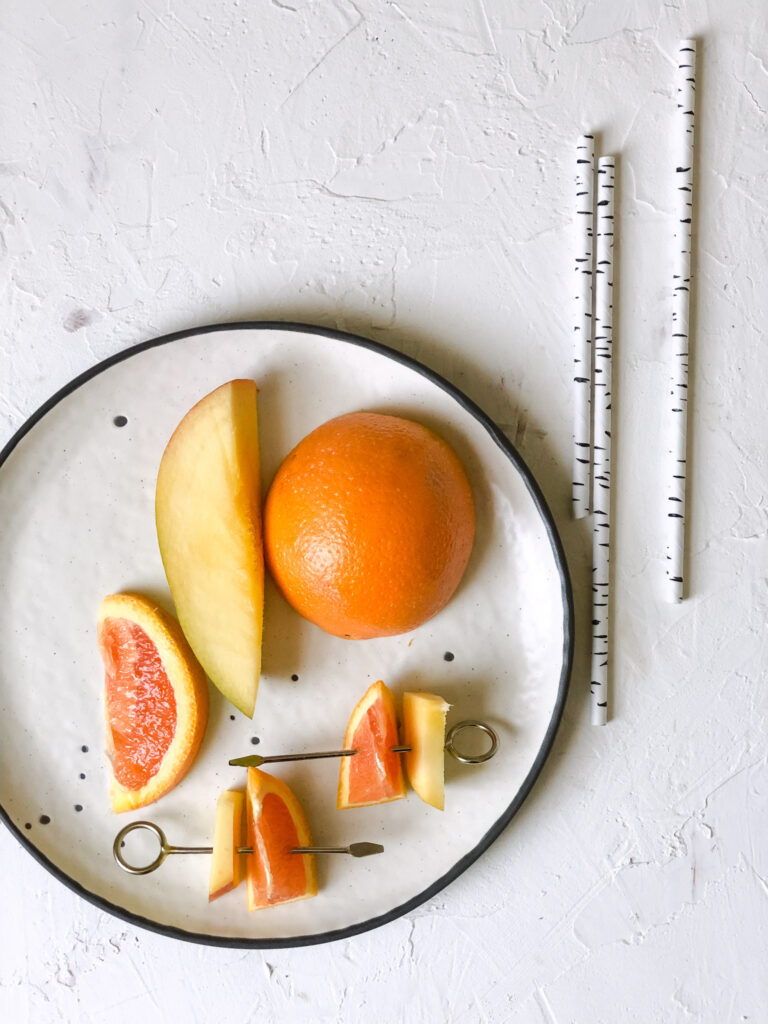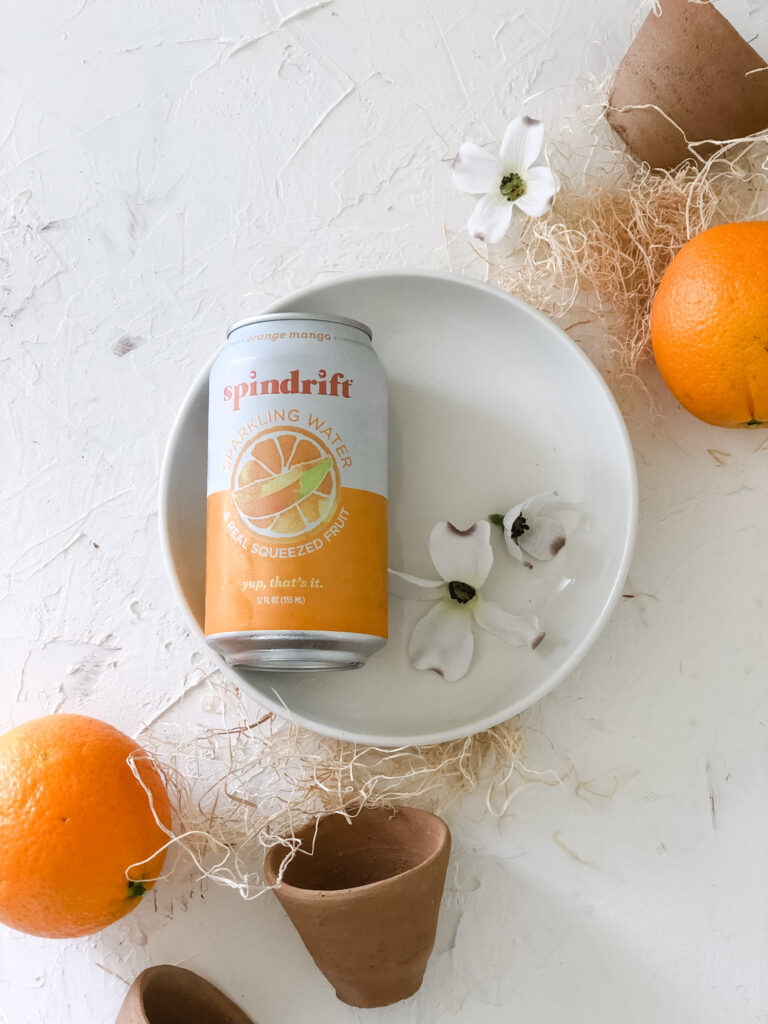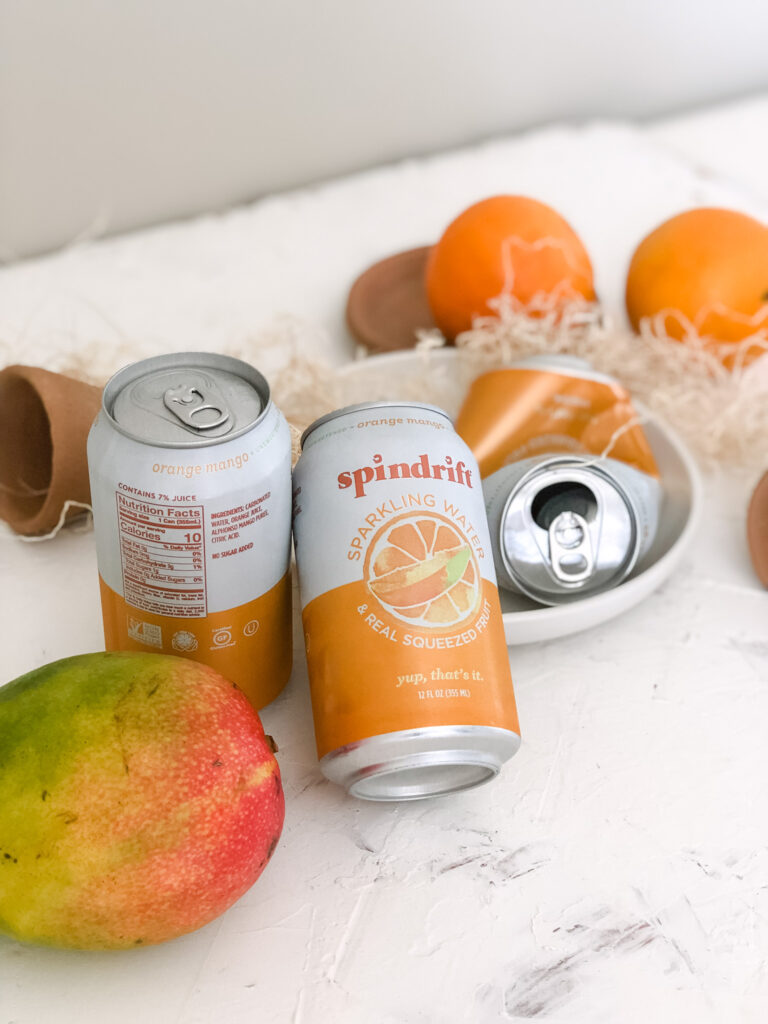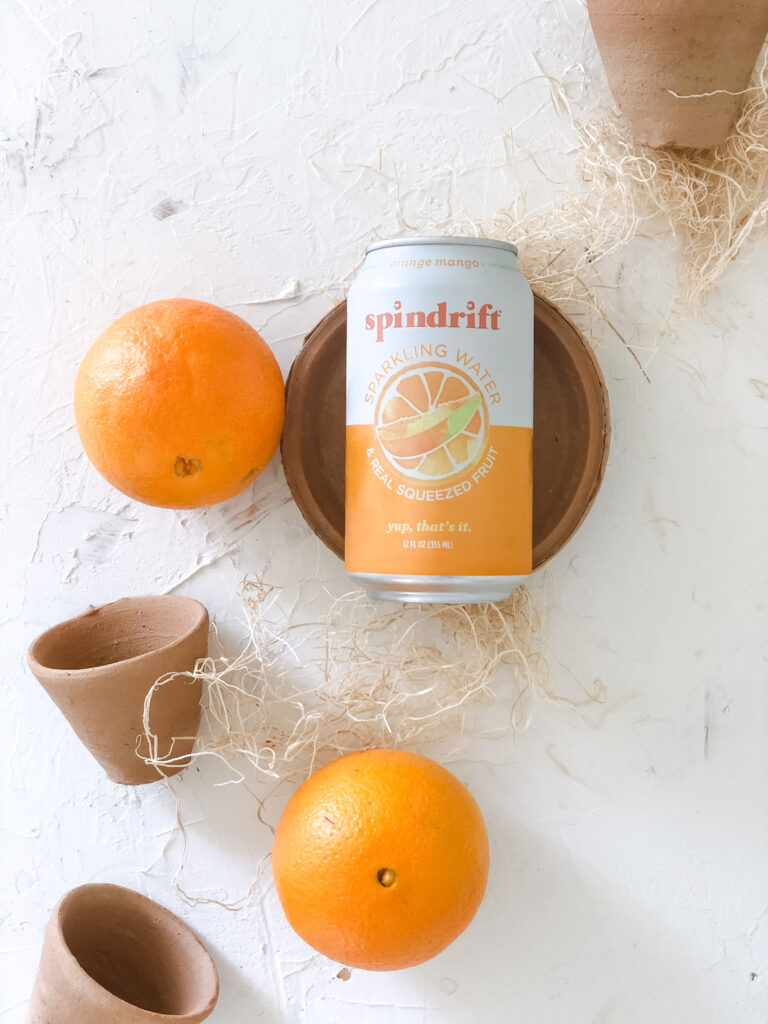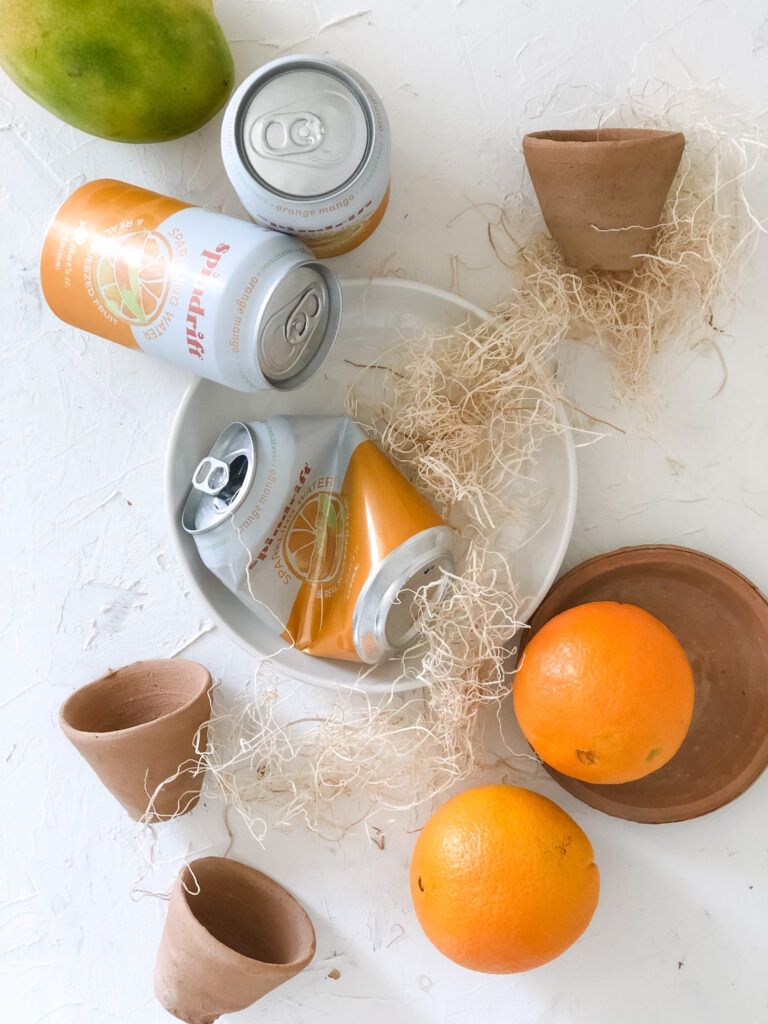 fresh fruit ice cubes
Since I had the extra pieces of orange and mango fruit, I went ahead and made some ice cubes. I used a juicer, but if you only did the oranges you wouldn't need a juicer. I use a juicer a lot, so I have one but you don't need to purchase one for these ice cubes – just leave out the mango (it's delicious to eat on it's own) and juice the oranges.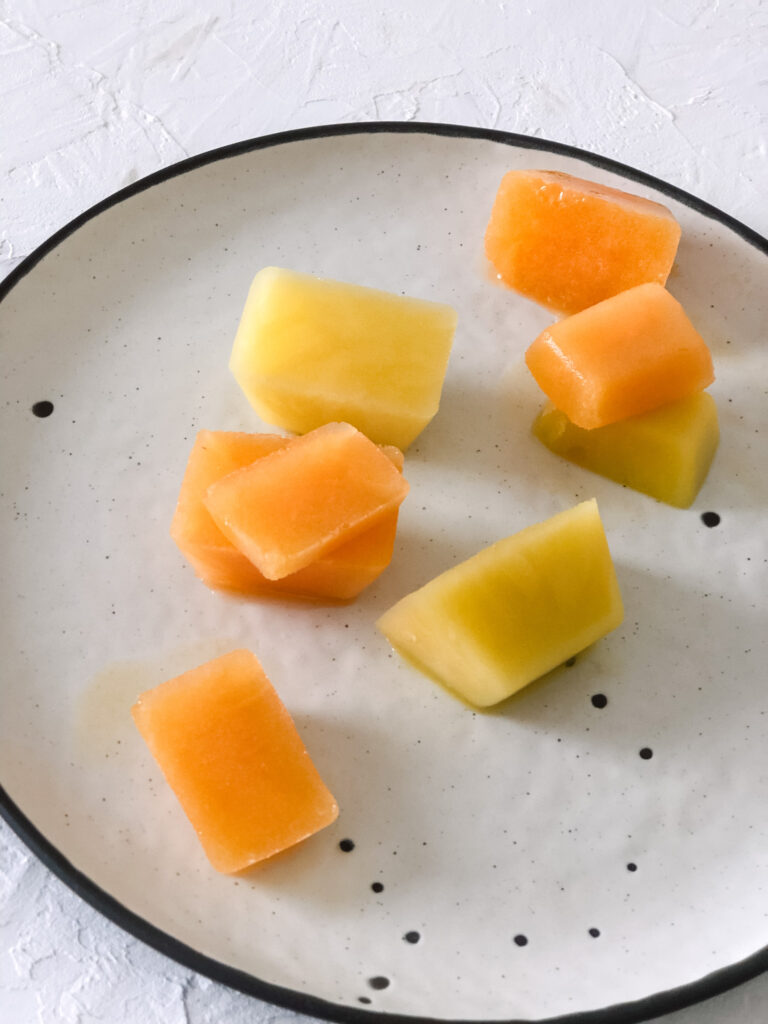 shop my go to's for this recipe

save image below to pinterest for later on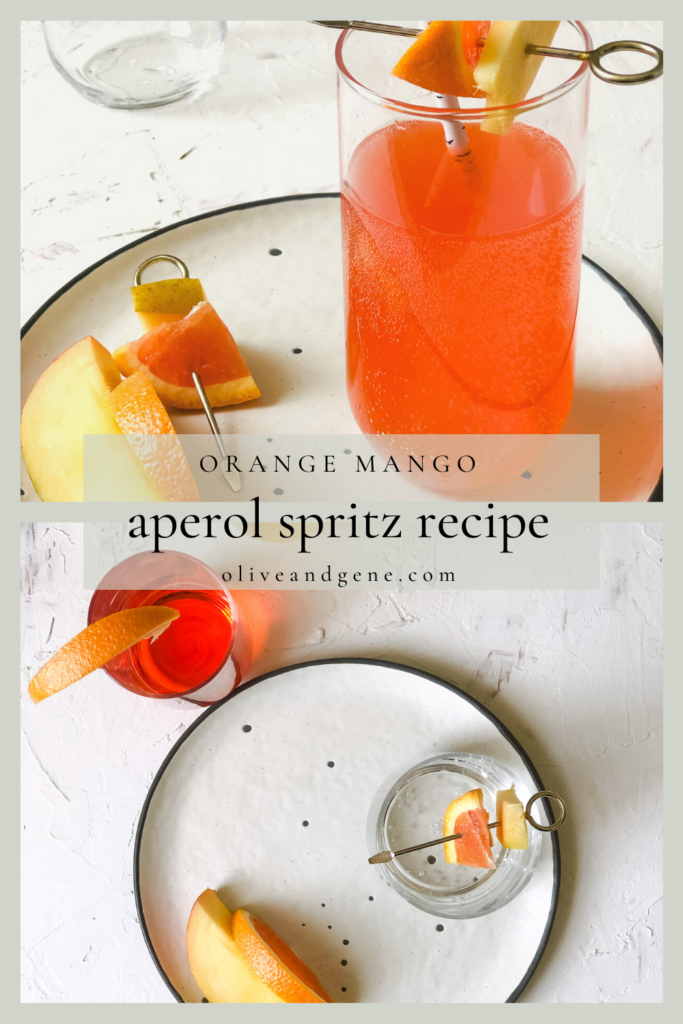 don't forget to sign up to be on our newsletter email list! lots of goodies will head your way!