I originally had all my holiday decor with a minimal and modern feel, but then I flocked my tree. Flocking a tree is adding this white powder that when it dries will harden to look like snow. You can see how I flocked my tree in this post (diy flocked tree). With all this new snowy inspiration, I decided to go ahead and add more of that winter wonderland feel into my holiday decor. And I LOVE it!!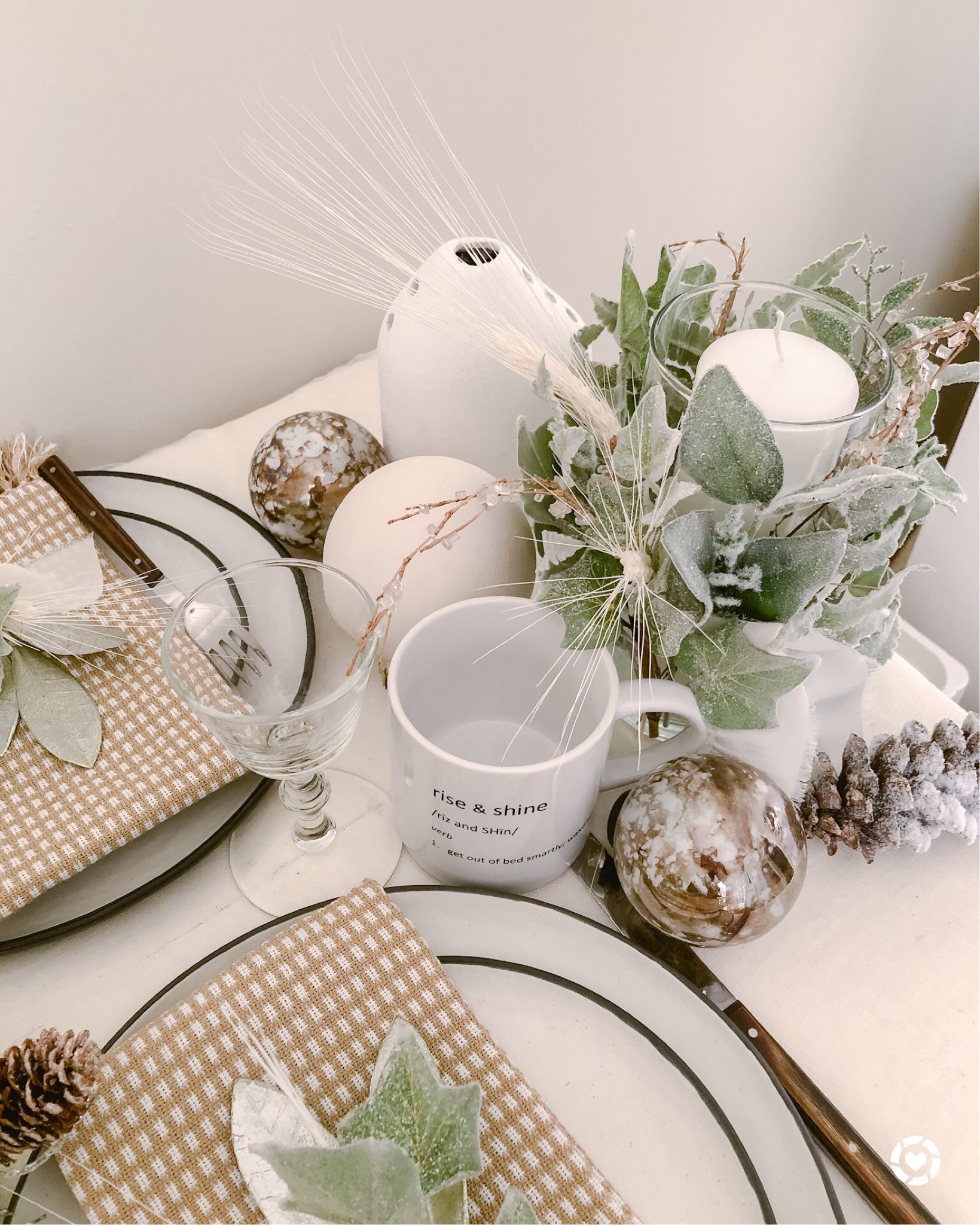 Snowy greenery
I found a bunch of snowy artificial greenery that will look so beautiful on my tablescape. I bought mine at a flower wholesaler and by the time I was there, a lot was picked over so I had to get some different varieties. I have no problem doing that- variety adds interest as long as you stay within the same color tones. I knew I wanted this soft, snowy look so stayed within the soft green range.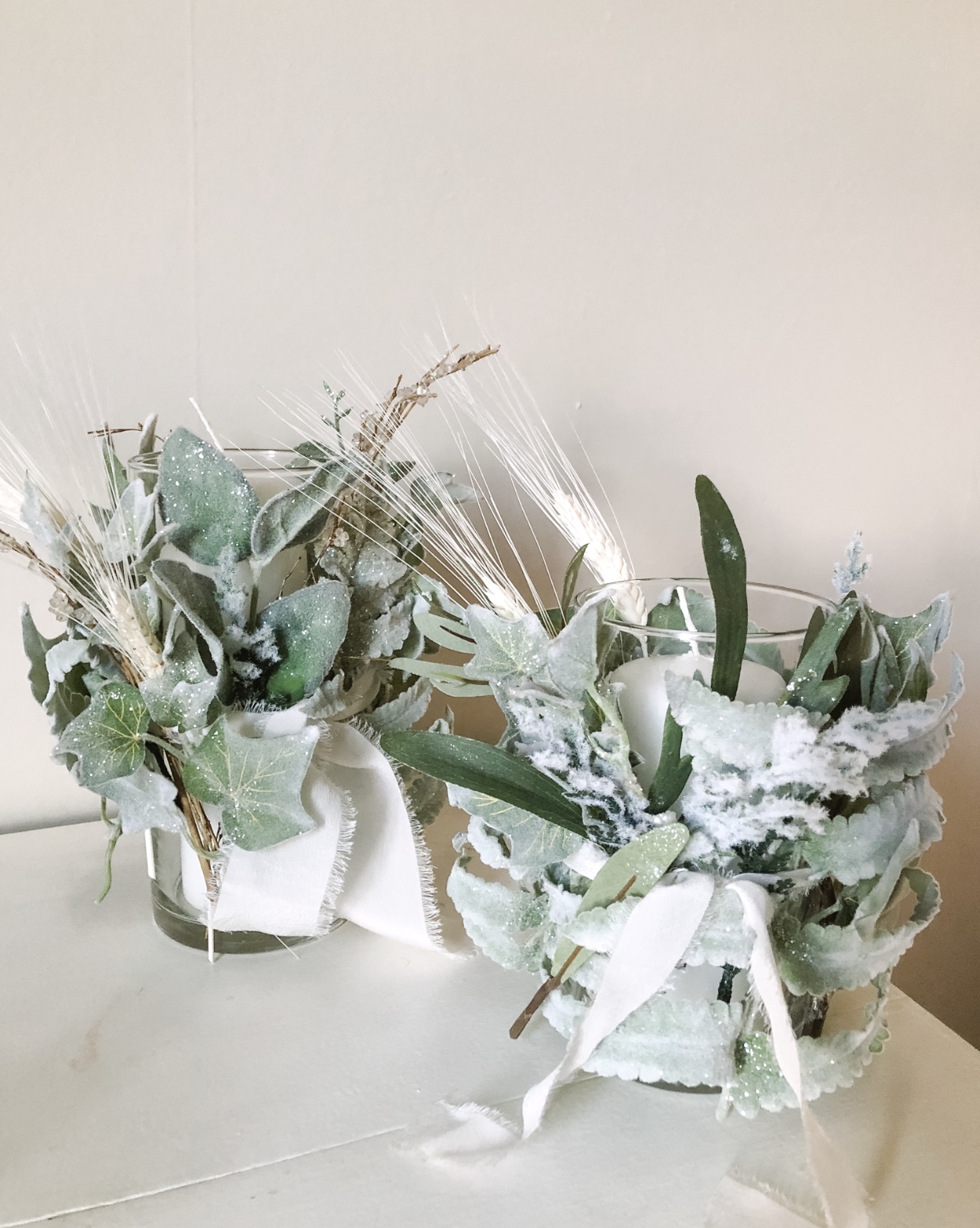 snowy green wrapped candles
These might be one of my favorite pieces I've ever designed! I've been wanting to design these wrapped candles for years and normally it would be with fresh product, but I found the artificial green works so well. I made two sizes – a pair of them look so beautiful together. You know I'm totally a fresh flower lover, but I love these wrapped candles so much that I'm here to say…if you have these on your table (or really anyplace) you do not need a fresh flower arrangement! You know how much I must love these if I'm saying that!
shop the snowy green wrapped candles
If you are local to the Saint Louis, MO area we are doing limited online shopping on our greenery wrapped candles for one delivery date (19th). Check out the listing: snowy green wrapped candles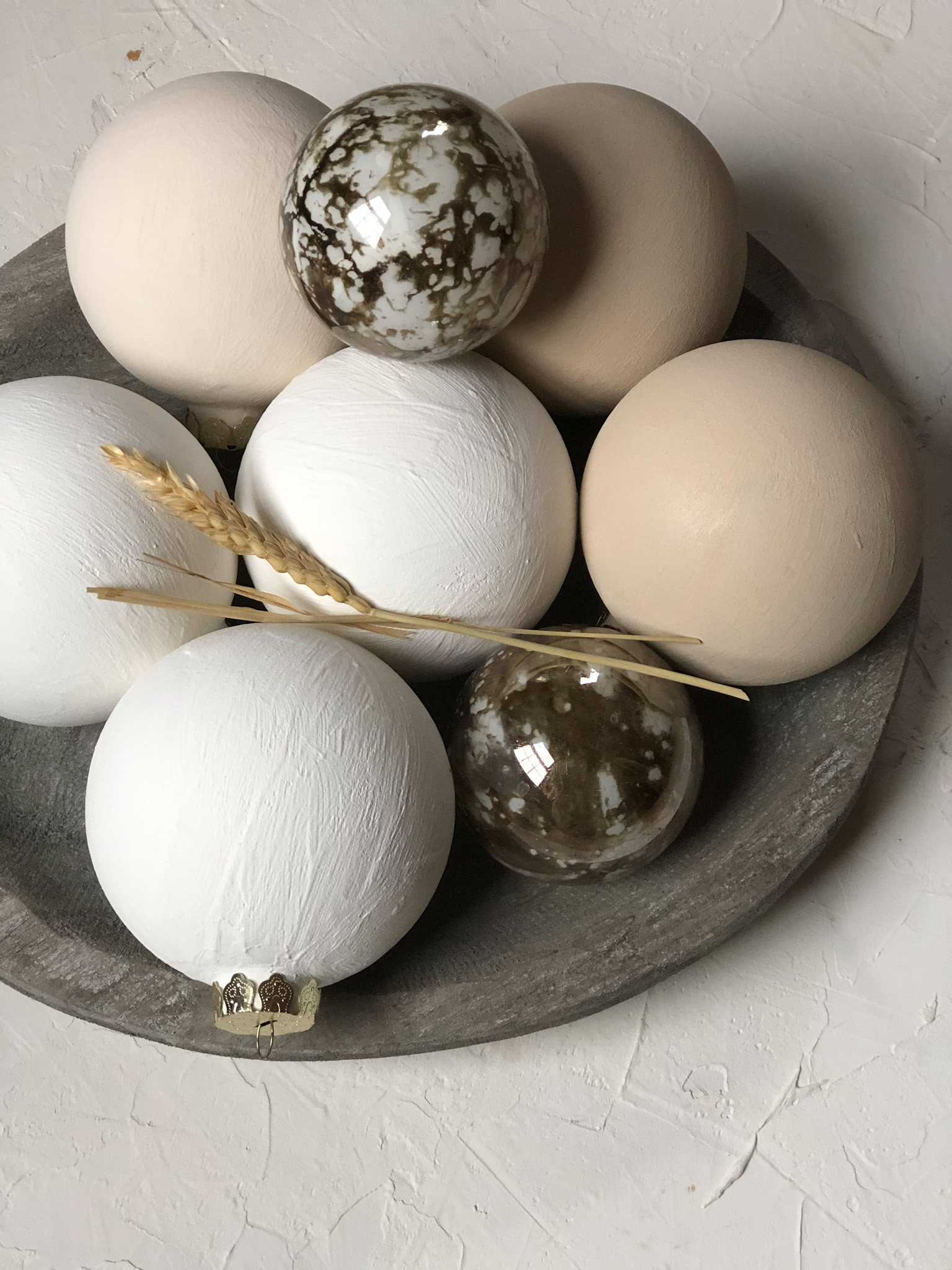 ornaments
Who says ornaments have to go on trees?! Not me! I love the color tones of these ornaments with one being more marble, metallic and the other being more matte, solid color. I think the combo of these two look so beautiful together. Also the different sizes help to create interest on the holiday table.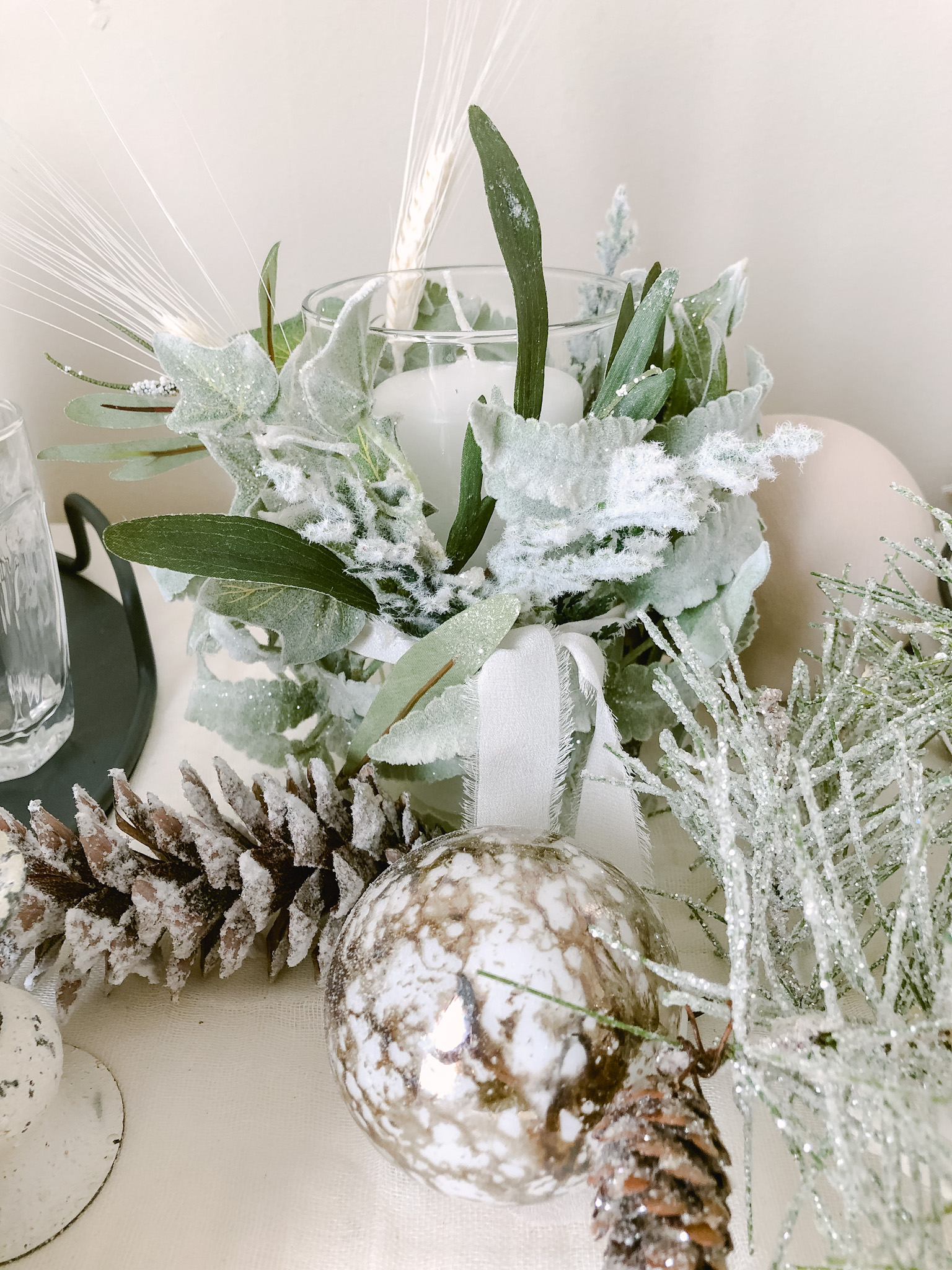 pinecones
While I was flocking my tree, I also flocked some pinecones. I wasn't sure how well this would work, but it worked great! This is a very simple diy- just use the same flocking techniques you did on your tree, but use some pinecones instead. I love the way the pinecones turned out with the natural snowy feel that adds a nice balance to the greenery of the wrapped candles.