spooky season is here! come along with me as I share my inspiration for halloween / fall decorating.
This season I was inspired by pumpkins and their leaves. My dad grew pumpkins for the first time in years, so of course I was very excited to see what would grow. He planted a variety of different shapes and colors. I was drawn to the greenish pumpkins right away. We weren't sure if these pumpkins were supposed to turn another color because usually they will turn from green to orange. Since he planted a variety, we thought maybe these were going to stay green. Regardless, I loved them and picked them!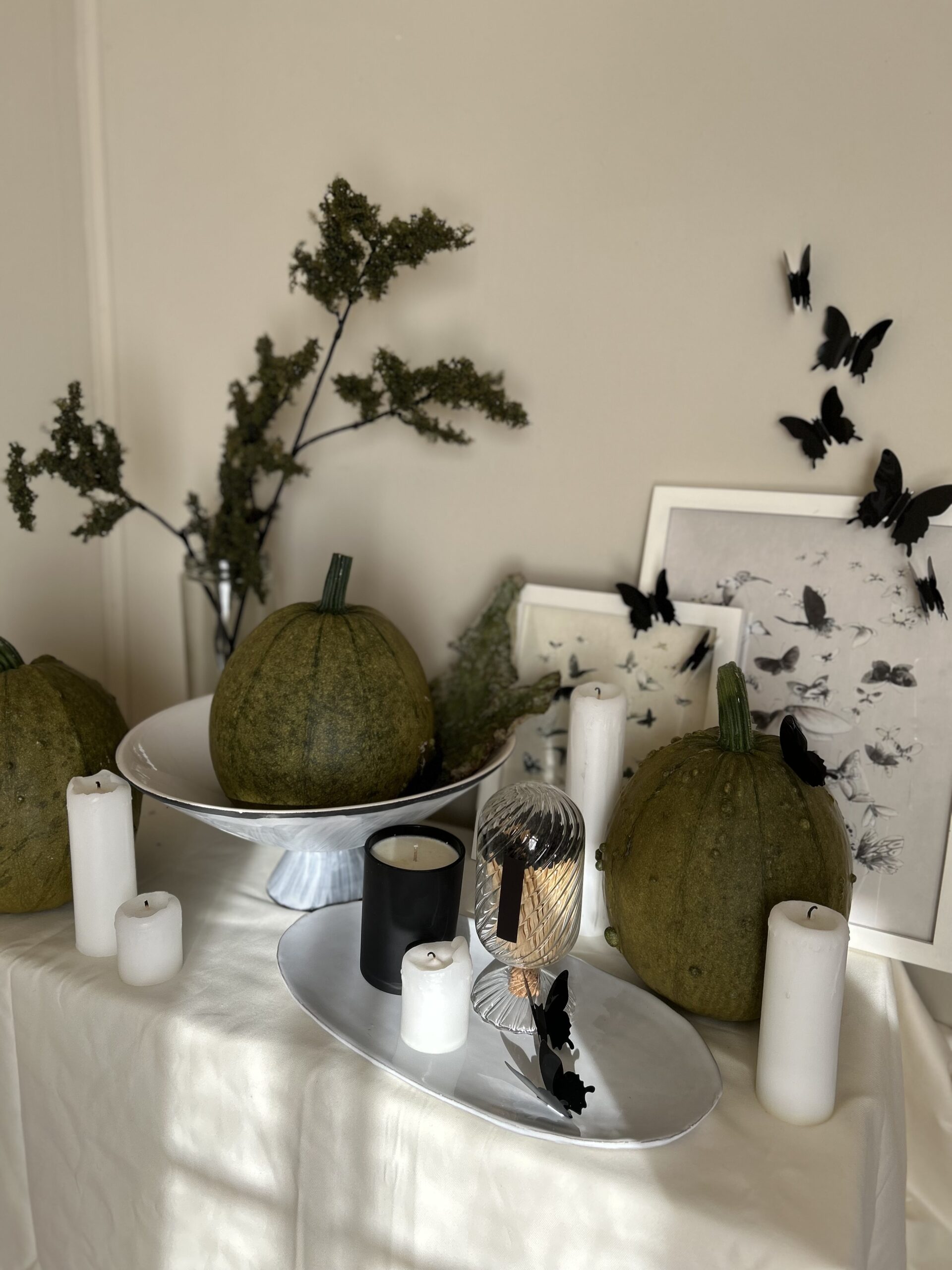 halloween / fall decorating with pumpkins (and black butterflies, too)
What I typically always do first when decorating is gather all the items I already have to go with my initial inspiration. For this set up, I grabbed my favorite CB2 vase, Etsy butterfly prints, black butterflies I used last year and various candles. All this would be great on their own, but I wanted something else to add texture, so I searched Michael's Craft online and found the best faux moss branches. I also ordered Halloween moss in a bag for my other project (tabletop design). I will be sharing / linking the items I can for each project.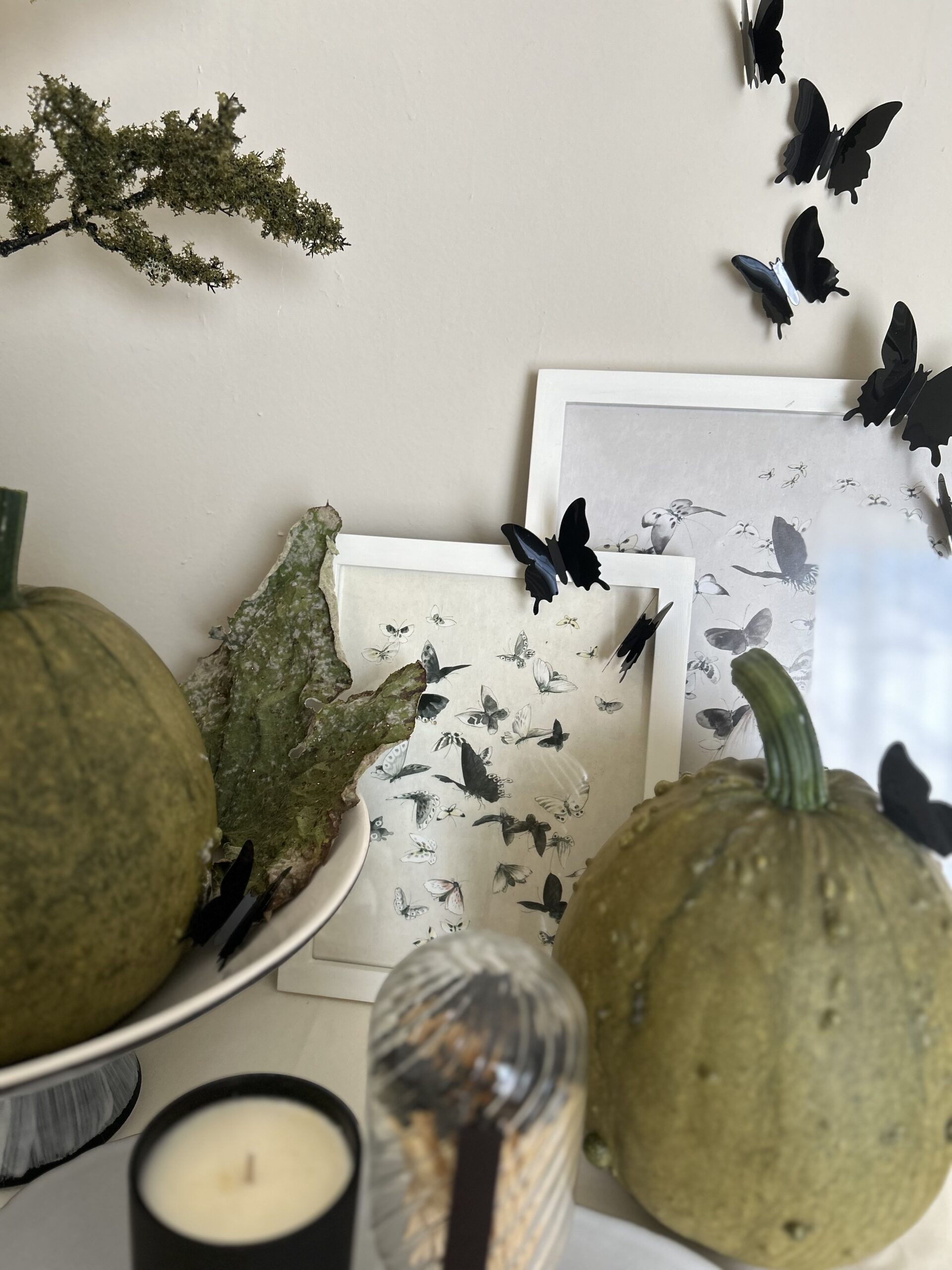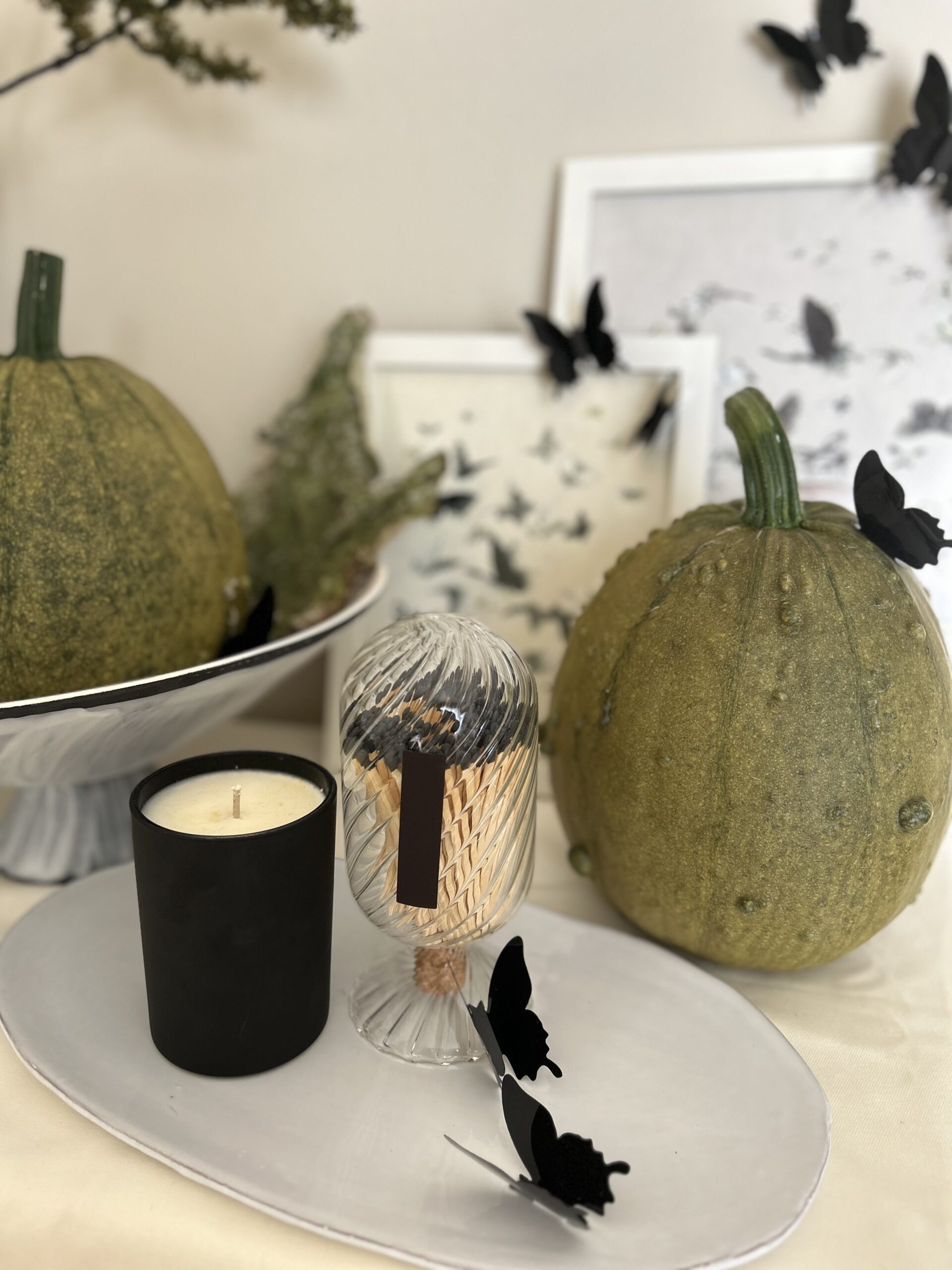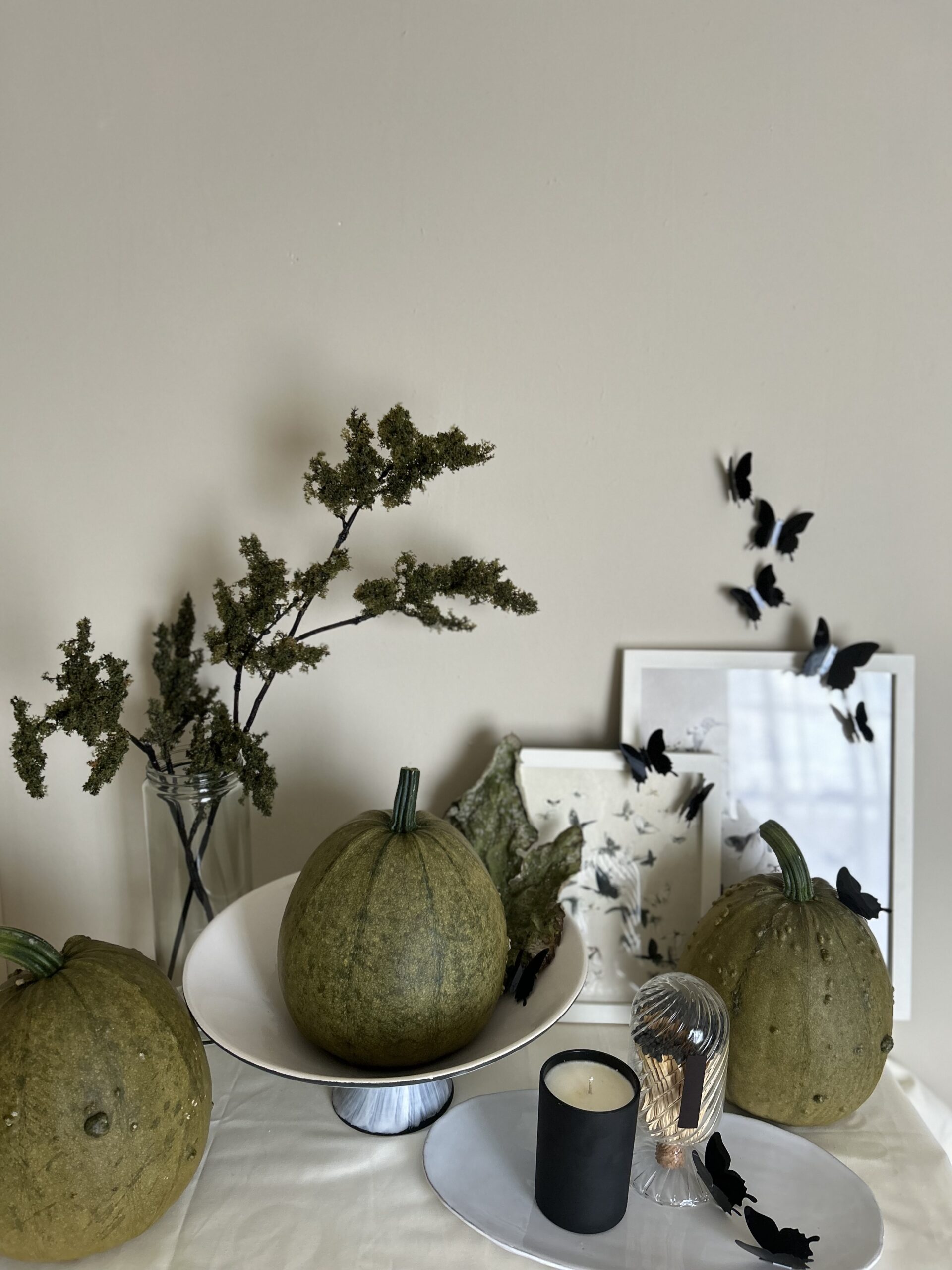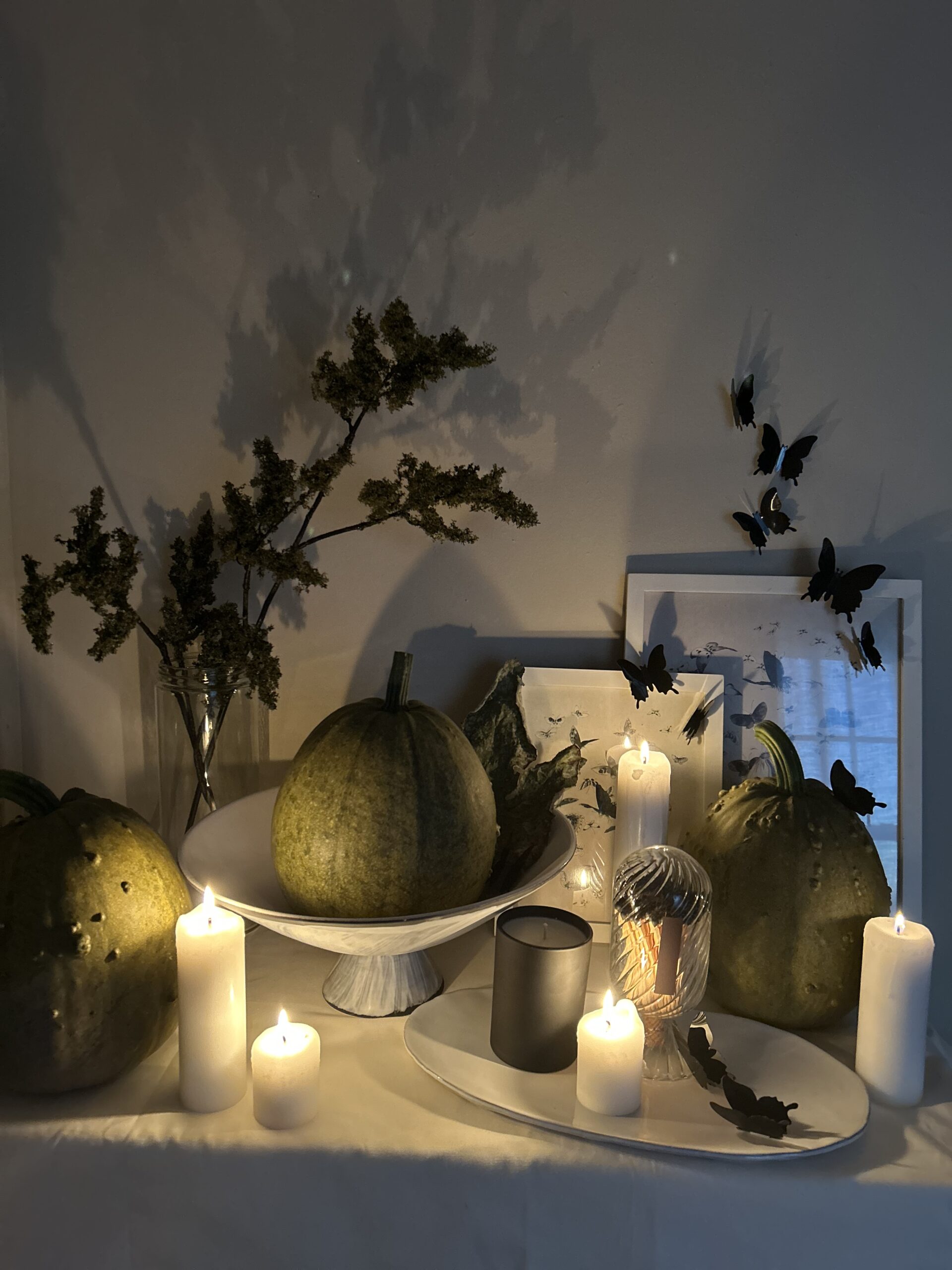 Lights out! I created a fun video reel over on IG if you'd like to check that out. IG: oliveandgene
pumpkin leaves and moss inspired tabletop design
While I was out picking pumpkins, I kept looking back at the pumpkin leaves. By this time, late in the season, the leaves were dried and the colors are fun shade of green and brown. There were a lot of them, so I thought table garland. The important part of this is allowing the leaves time to dry. You don't want to pick them if they are still mostly green as they will not dry out. You will be able to tell by feeling them – they should feel dry. Also warning about pumpkin leaves, they have some sort of thorns on the back side of the leaf. It doesn't feel great being poked, so wear gloves!
For this tabletop design, all I did was layer up the leaves down my table then add in all my other items within the leaves. I used the same moss branches from my other set up as well as added in more moss to create a really textured look. Of course, black coffee will be served as the drink!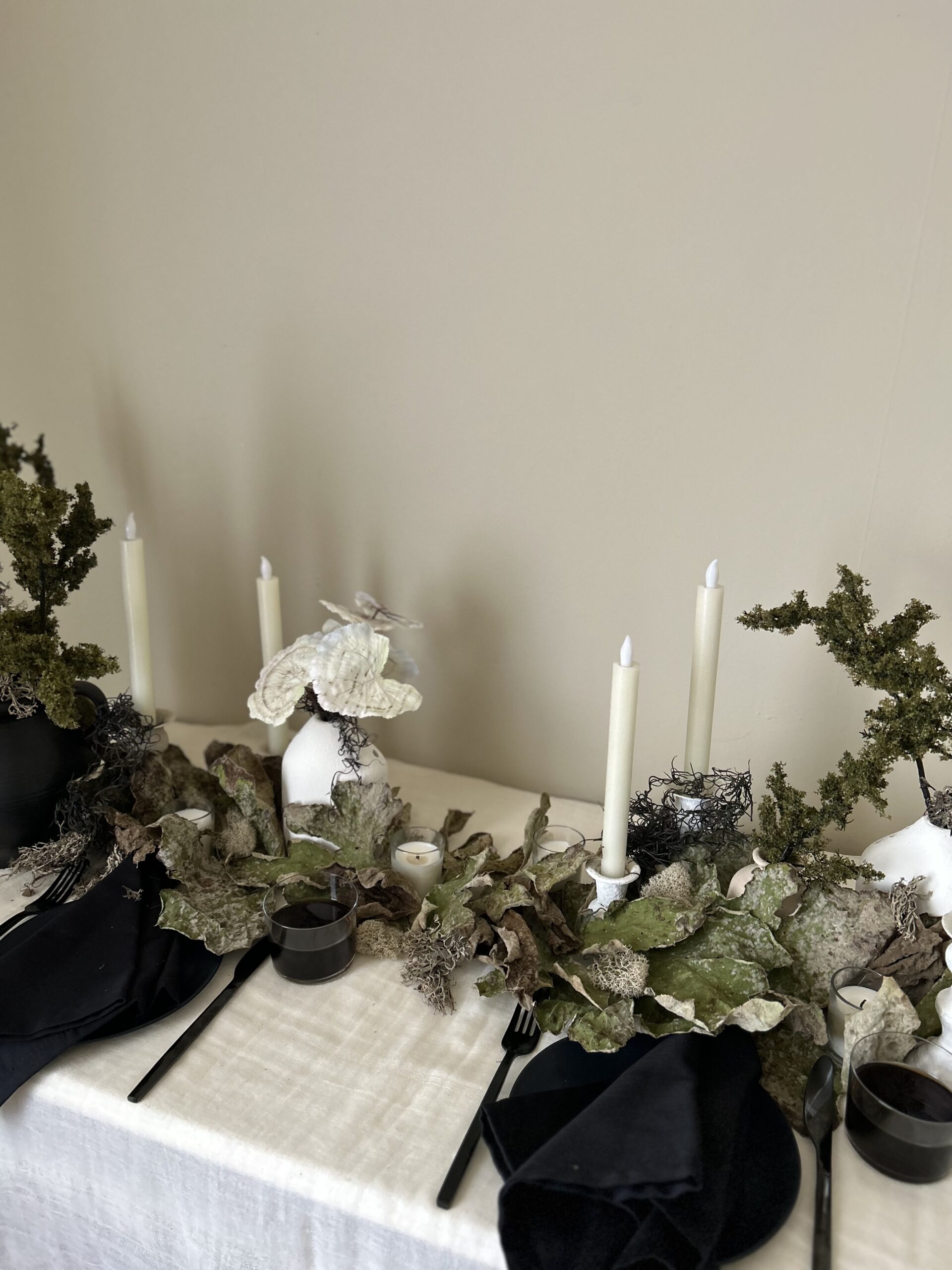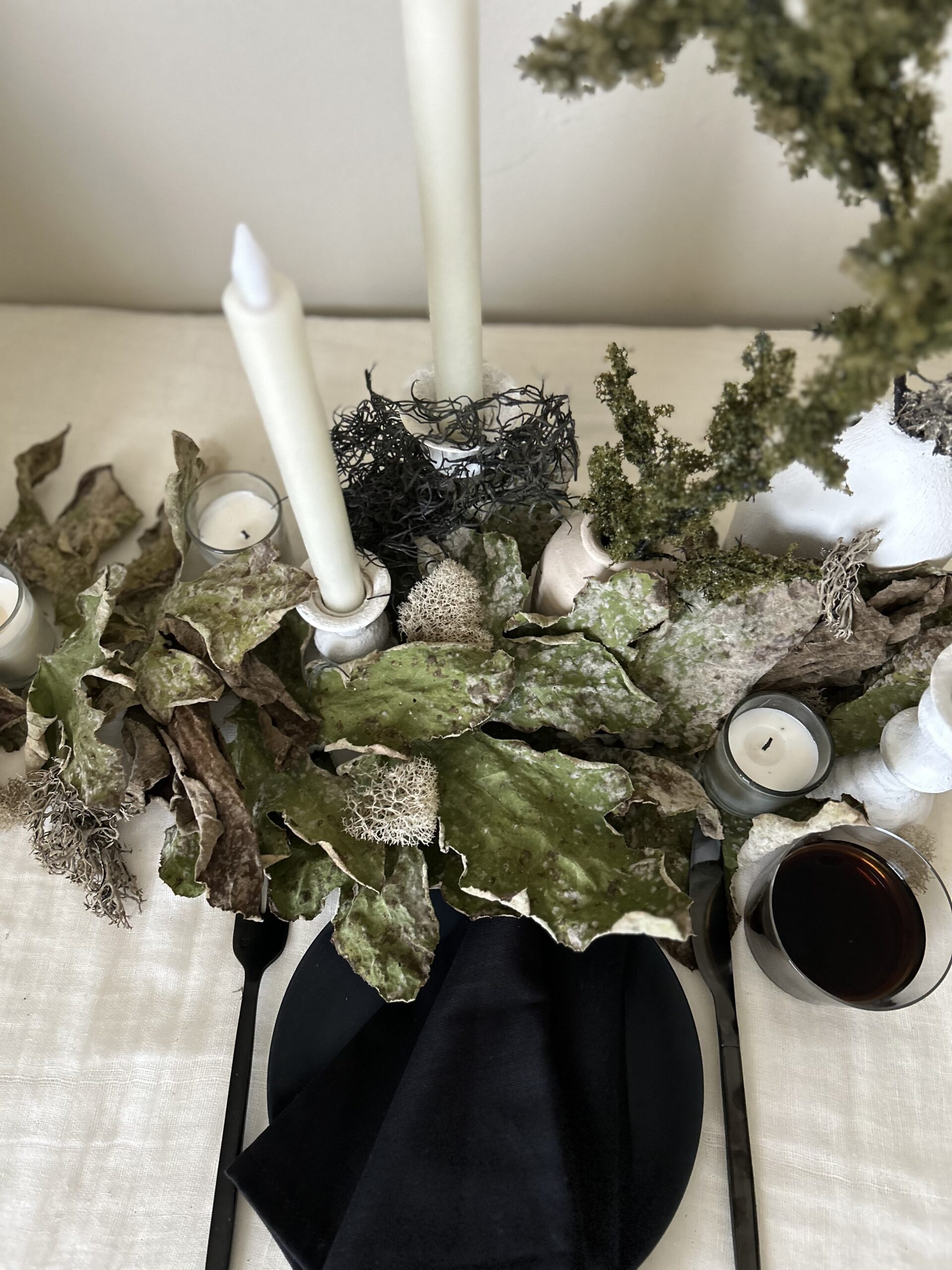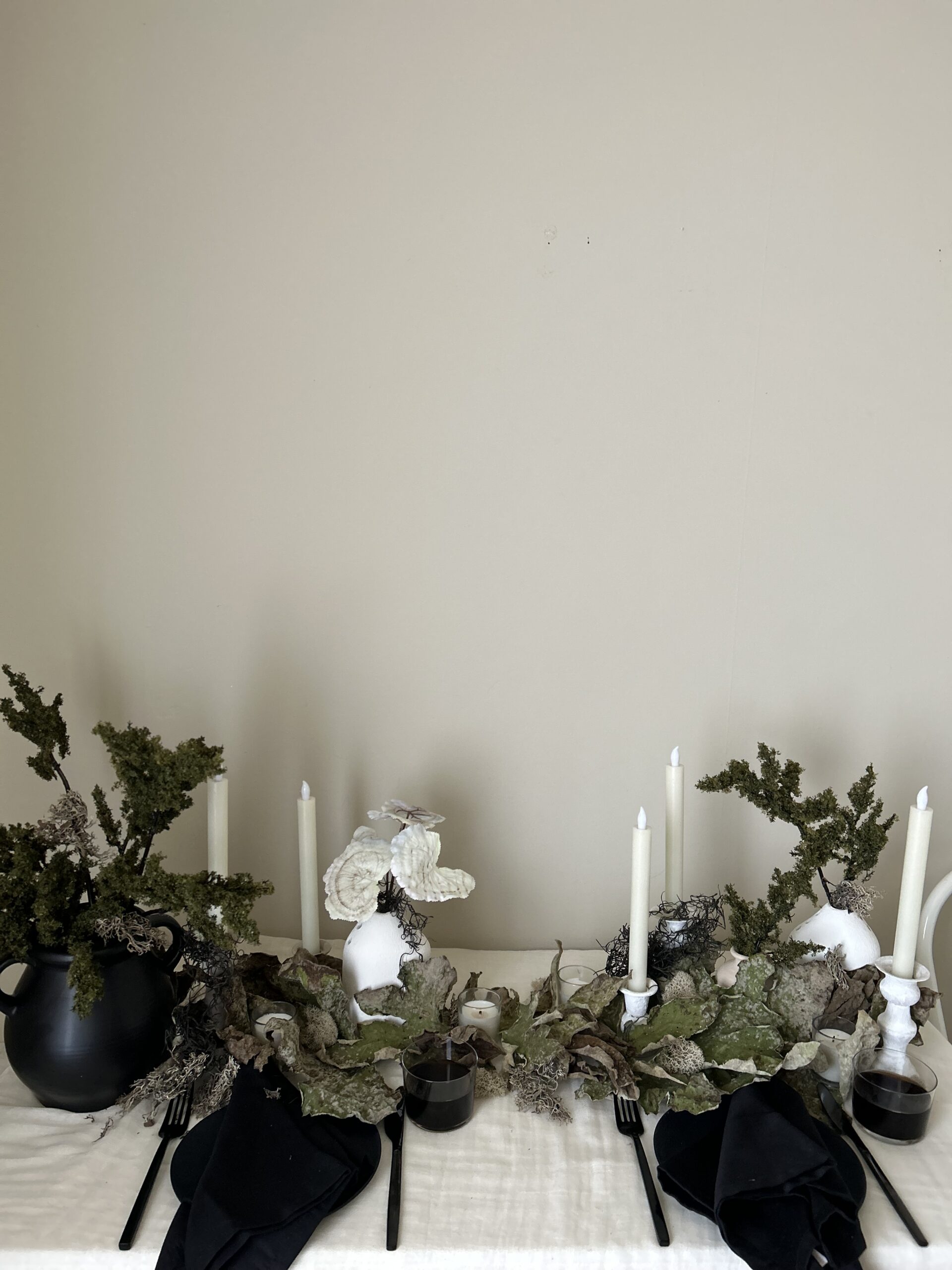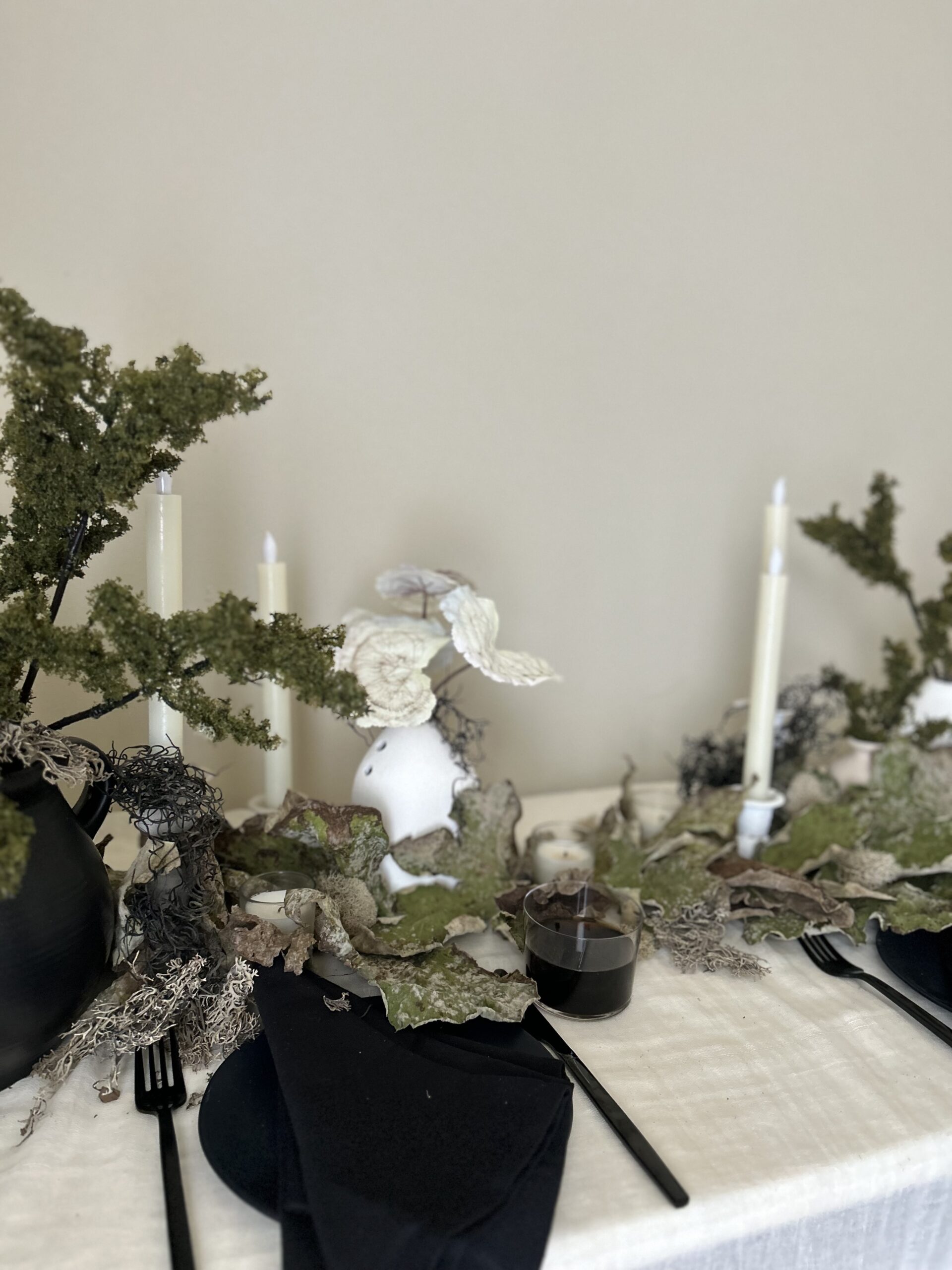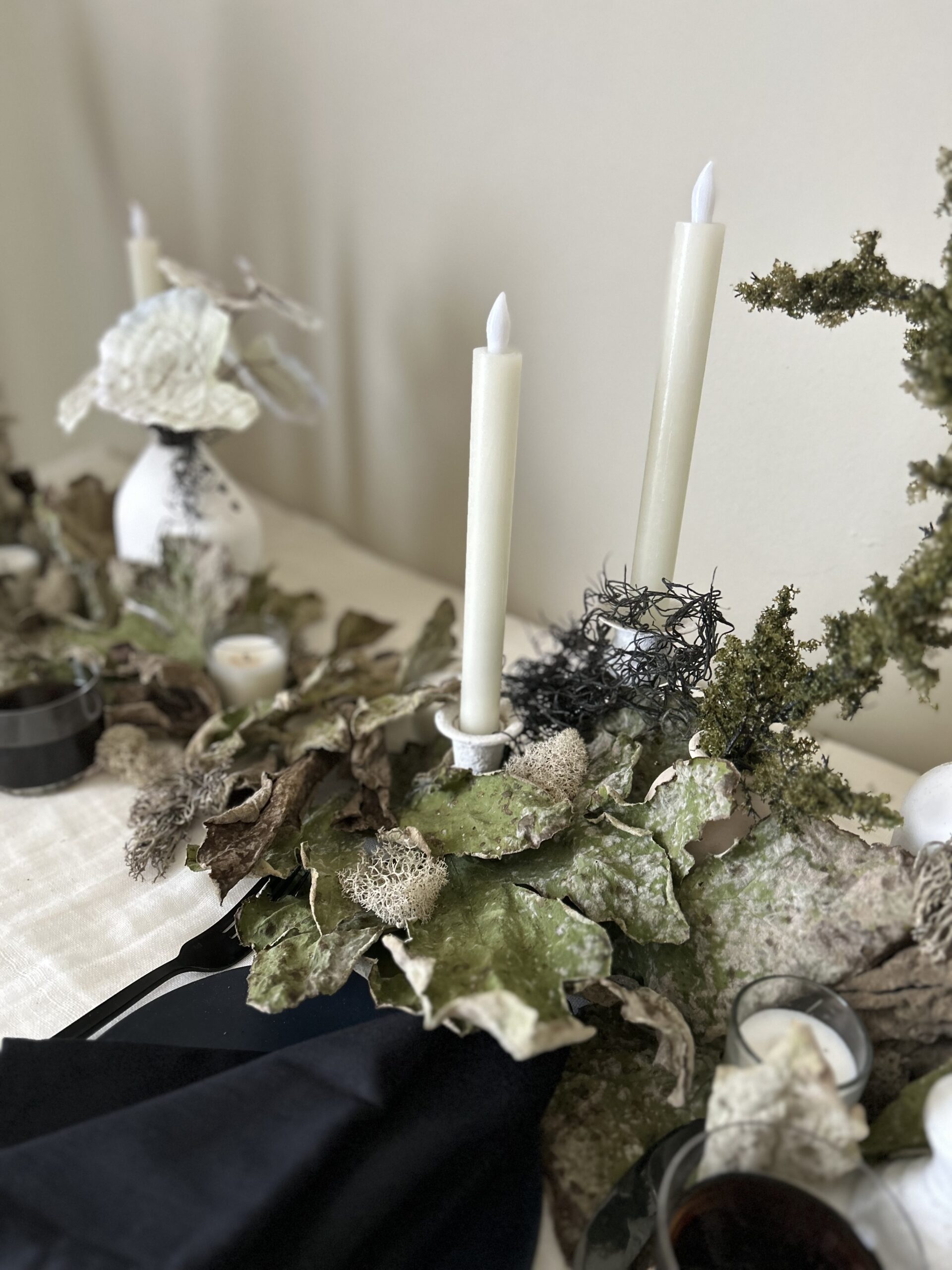 Happy spooky season!