it's fall time here in the midwest! No better time to get out and enjoy this beautiful time of year.
This autumn I'll be doing some of the same traditional fall activities like having a bonfire, decorating with natural elements but also adding in some new places to visit. I had not been to Branson, MO in a long time so wasn't sure what to expect during my visit. Sharing more on Silver Dollar City and Big Cedar Lodge below these images. Happy fall, y'all 😉
O + G autumn happenings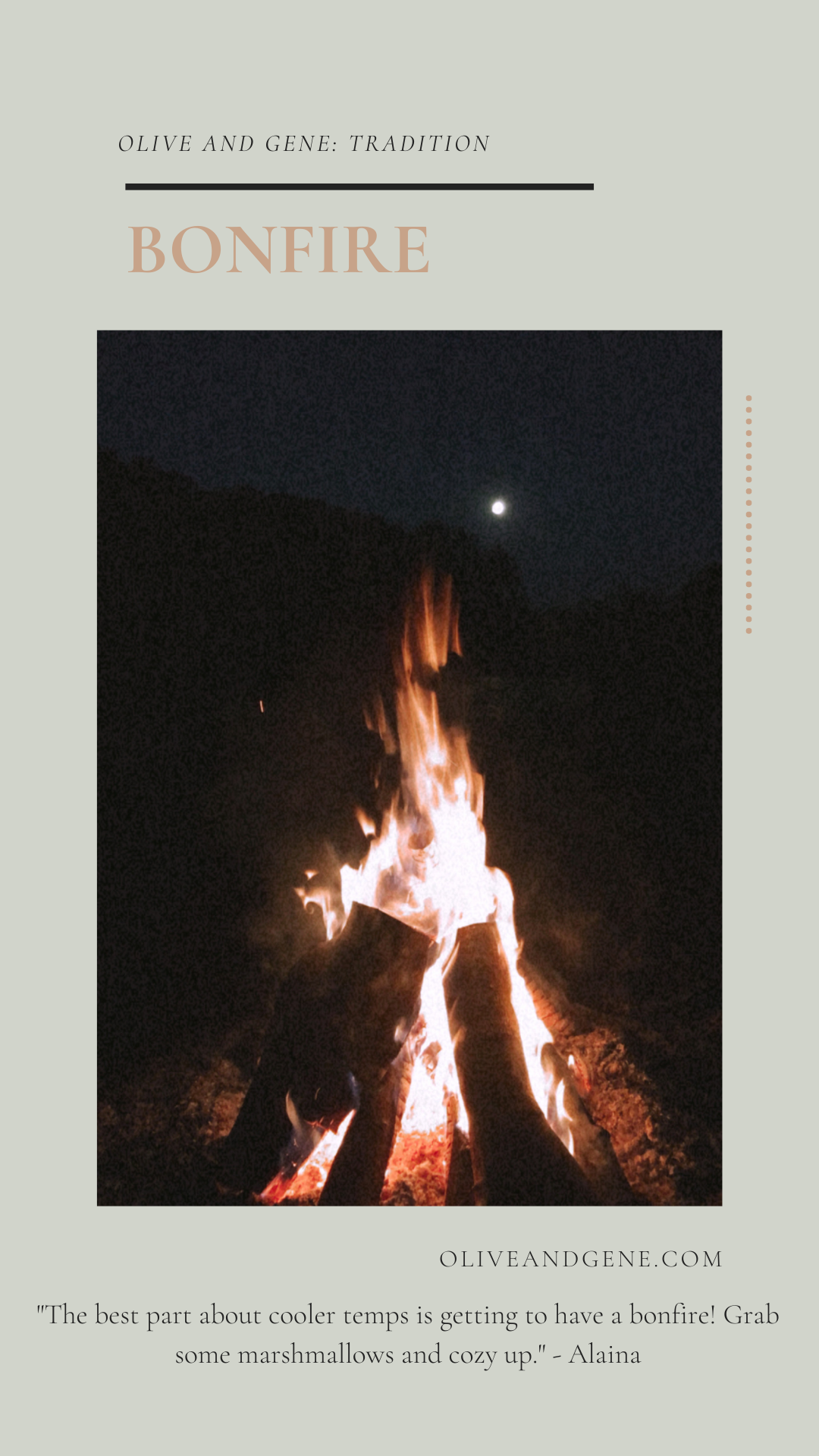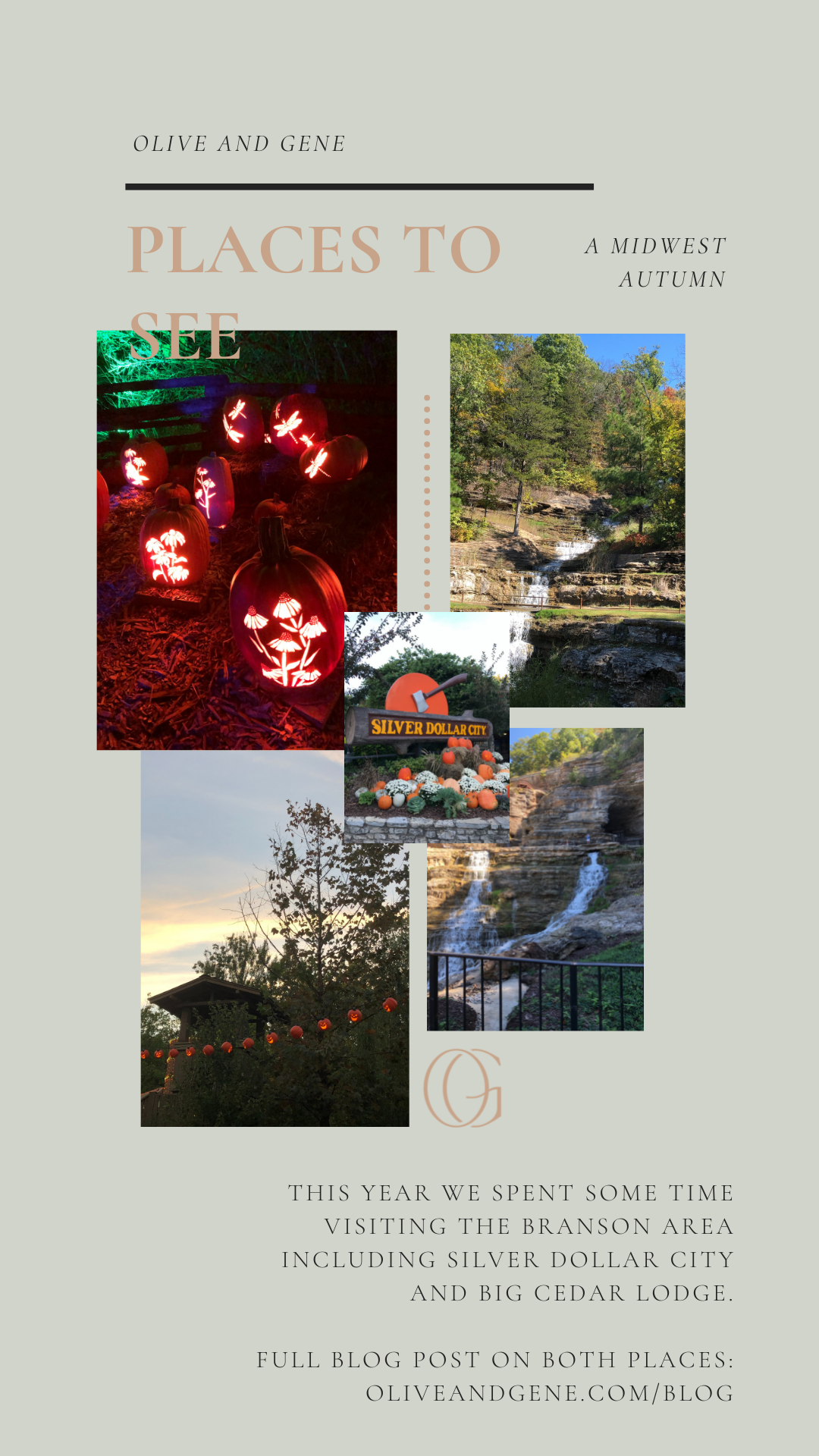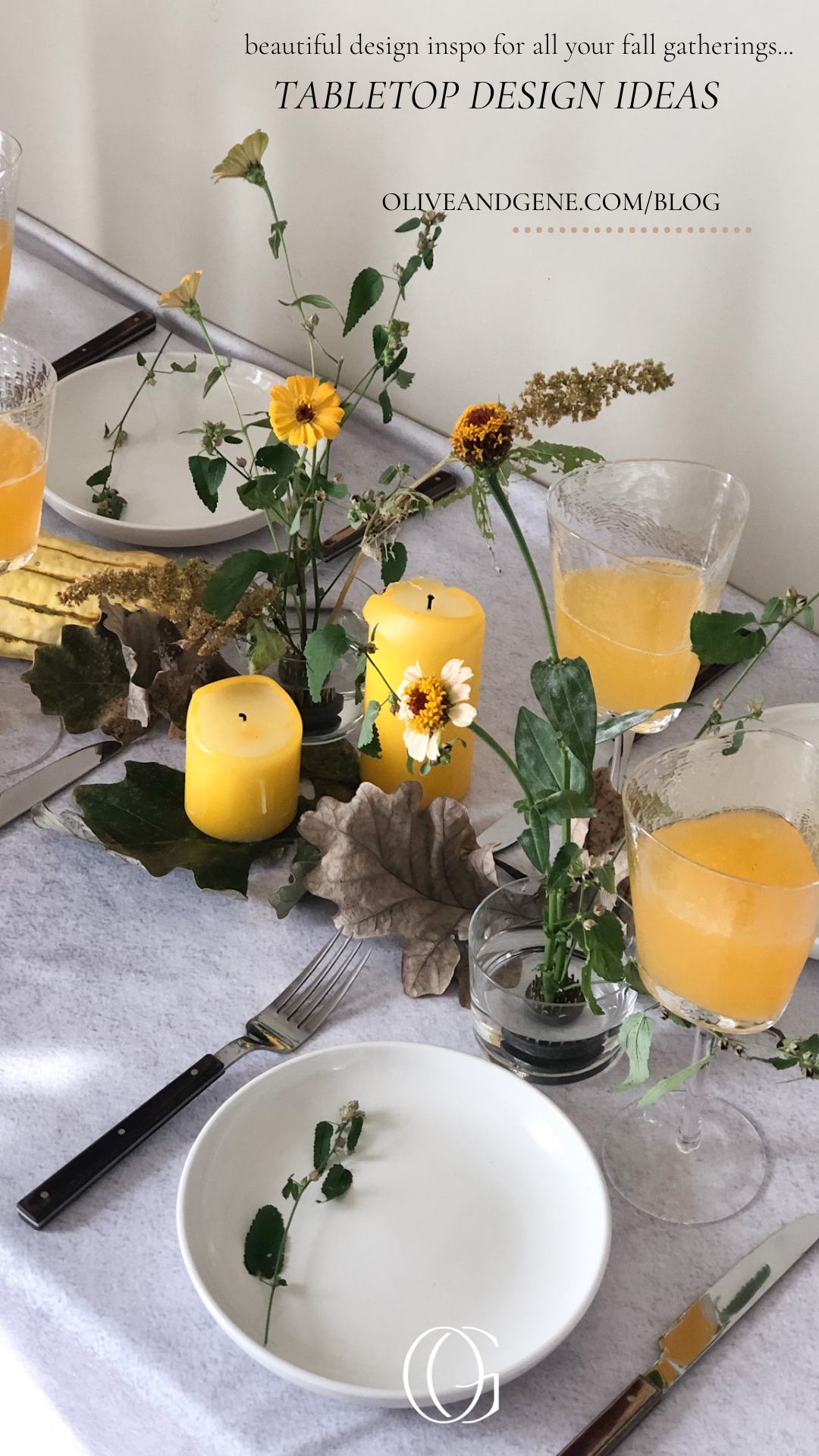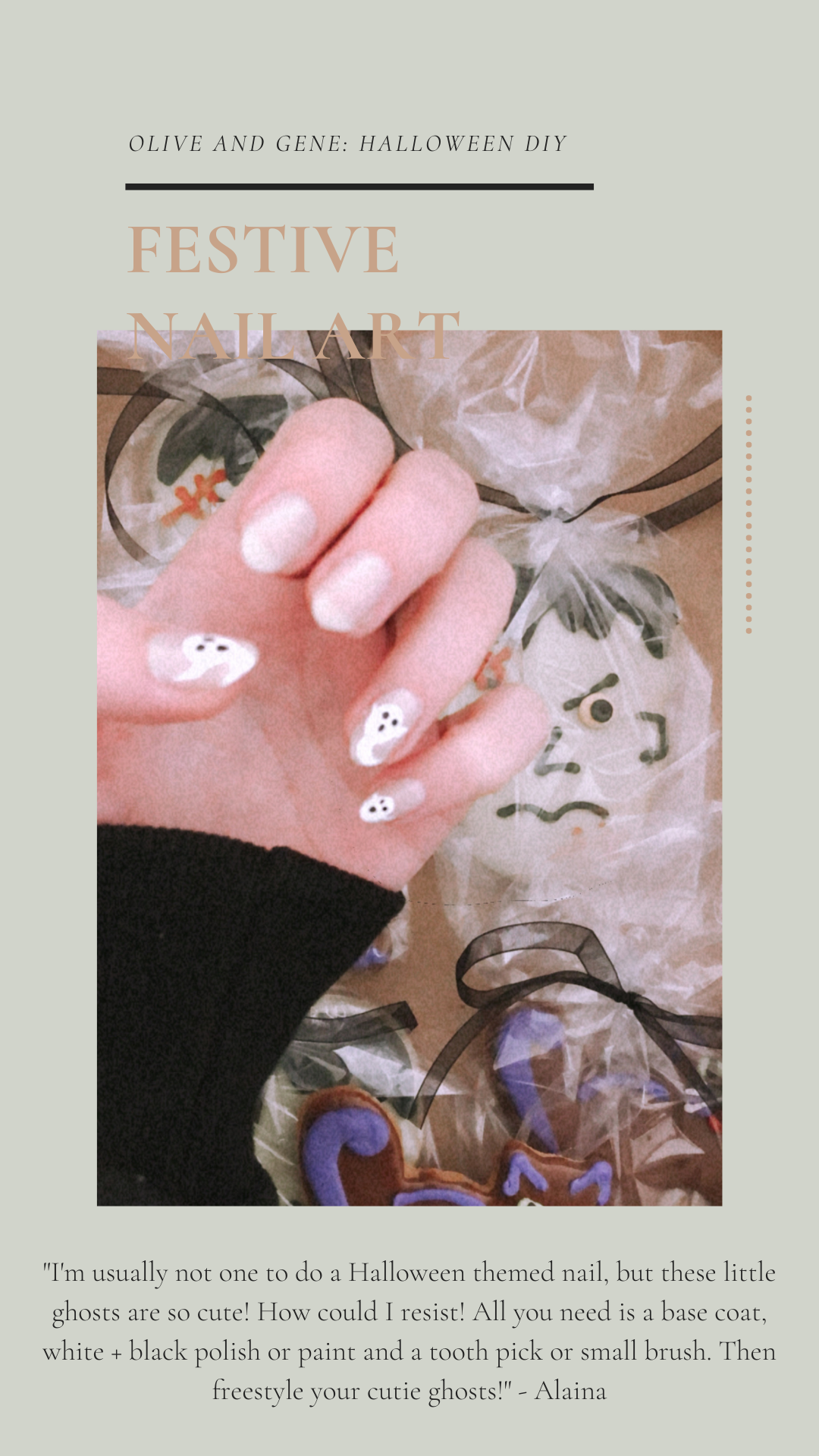 branson / silver dollar city
first time at silver dollar city – it was very crowded (went on a Saturday – would suggest an off day if you can)
we went for the pumpkin display and did not disappoint!
they had pumpkins everywhere and it was worth it just to see that
we did the night time ticket which was about half the cost of a regular ticket
for me, I wouldn't do a full day there because I'm not a huge ride person / the lines were so long for most of the rides
we went on the train ride (20 min line wait) was ok. Since we had some time it was ok, but wouldn't do if running short on time
waited until about 9:00 to do most of the rides as the lines were much shorter at this time
went on 3 rides (kiddie rides lol), but still fun… teacups, swings, little roller coaster
for the rest of the time we walked through the pumpkin display and ate
we got there around 6pm and lines were crazy (for the night time ticket it was 5 – 10 pm)
if you can eat before, I would. We ate at a BBQ place which seemed to go the quickest. It was ok, nothing amazing for the wait
overall it was nice to do for the evening especially since we had amazing weather, but I do not think I would go back for many years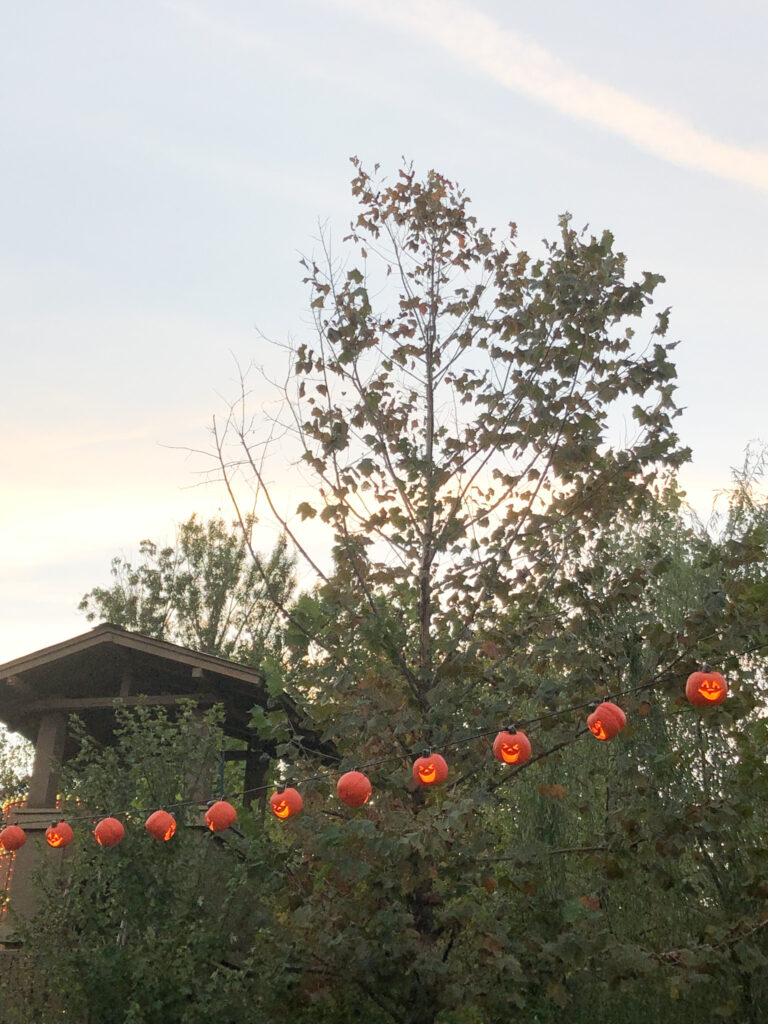 big cedar lodge
we did big cedar on Sunday mid-morning / afternoon
wouldn't go back at this time as it was very crowded, but as we were leaving it seemed to be much less crowded
if you could stay on the property that would be great as it's a very nice place to stay (we didn't stay on property this time)
we had planned to eat here, but wait times were crazy so if you go make reservations!
we had online reservations for the golf cart tour, but found out the time you pick for reservations doesn't matter so again I'd do this later on in the day if possible
the line for the golf carts did move fairly quickly though so I would recommend doing this if you are in the area (make food reservations before hand)
this golf cart tour was my favorite part of the trip! There's a beautiful trail you drive through with lots of waterfalls / caverns
we went the 2nd weekend of October and the leaves weren't quite starting to change yet, so if planning and wanting to see the leaves I'd do a later date because this scenic tour will be so beautiful when the leaves start to change color!
overall highly recommend a visit to big cedar!
PS – I did a wedding at the chapel at top of the rock (right next to the golf cart tour) which was stunning. If you are looking for a more intimate wedding venue – very beautiful here!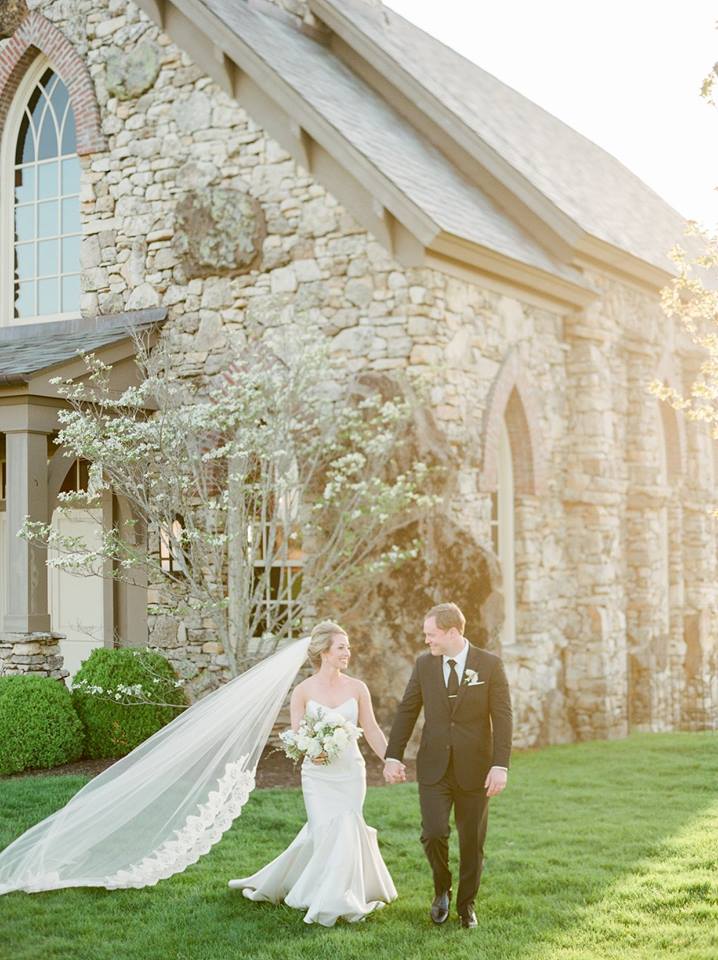 more fall things to do: