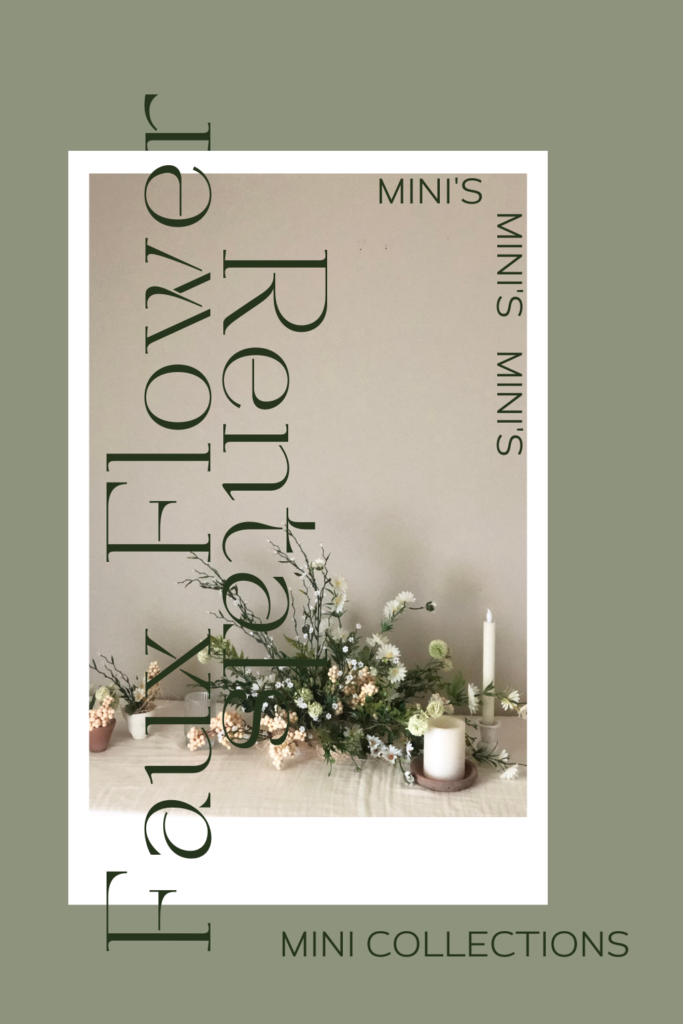 mini collection: romantic garden whites
This mini collection was created for a bridal photo session, but can be used for so many different events. There are 3 separate flower pieces for you to work with. You can bunch them together, spread them out, place them on stands or tables for height – the possibilities are endless! Also a petite bouquet can be rented to go along with this collection.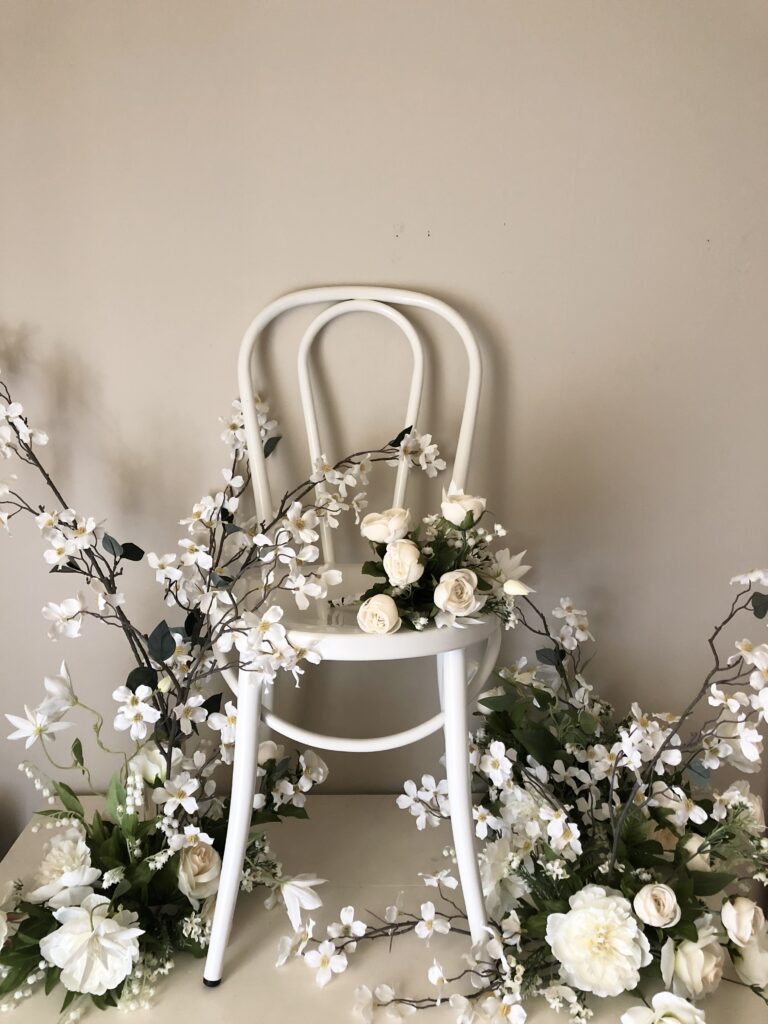 garden whites collection with a 'growing ground' placement
mini collection: inspired by autumn color story
Autumn is such a beautiful time of year in the Midwest with so many different color tones on the changing landscape. I was inspired to design a mini collection of faux flower rentals around this color story.
With this collection, we are offering a semi custom design option to add in more 'dried' elements since fall is also known for that. Photos shown do not include any dried, but we are happy to add that in. We can also add on more items such as a petite bouquet or centerpiece design. Also happy to work together if there's something specific you are looking for. *all add on items will be designed /priced as requested
These stand faux flower rental designs are great to accent anything! Wherever you need a little pop of color and beauty these work great. Each stand comes with 3 flower pieces (one is attached to the stand in the middle, the other 2 are removable – on both the top and bottom). Total height is around 4 feet. Rental cost is $75 for one stand with 3 flowers pieces all faux. (delivery and pick up not included in cost – please see below for more on this).
VIVID AUTUMN COLOR STORY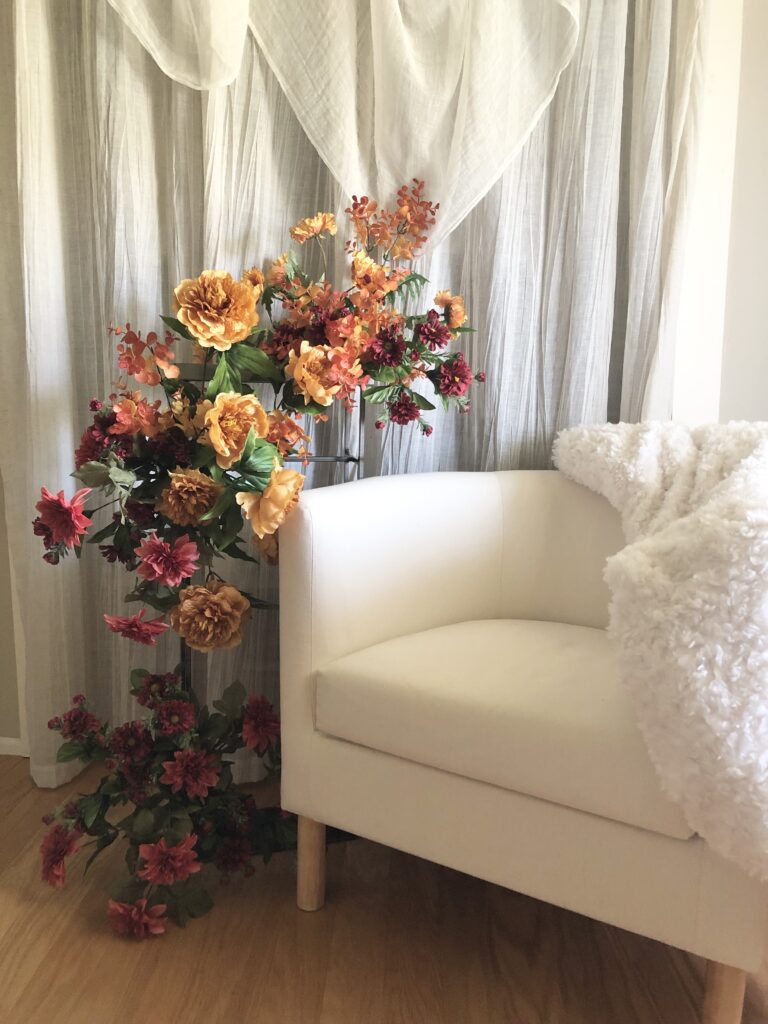 stand design in vivid autumn tones
The vivid autumn color story has beautiful deep red's along with orange and gold tones.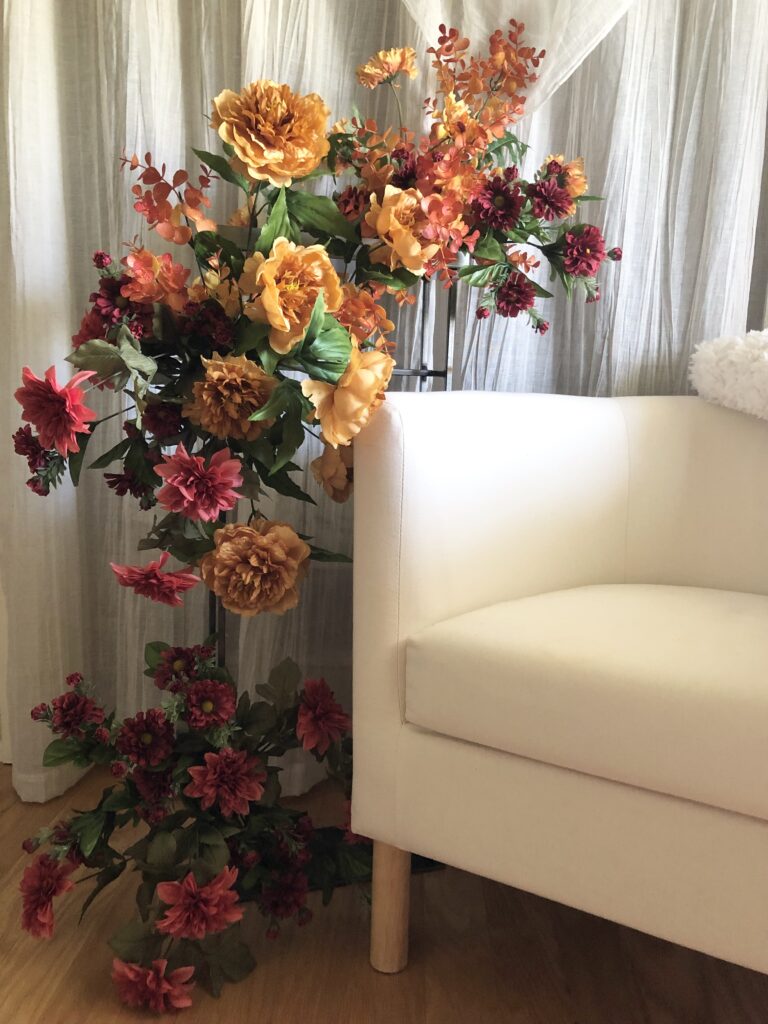 MUTED AUTUMN COLOR STORY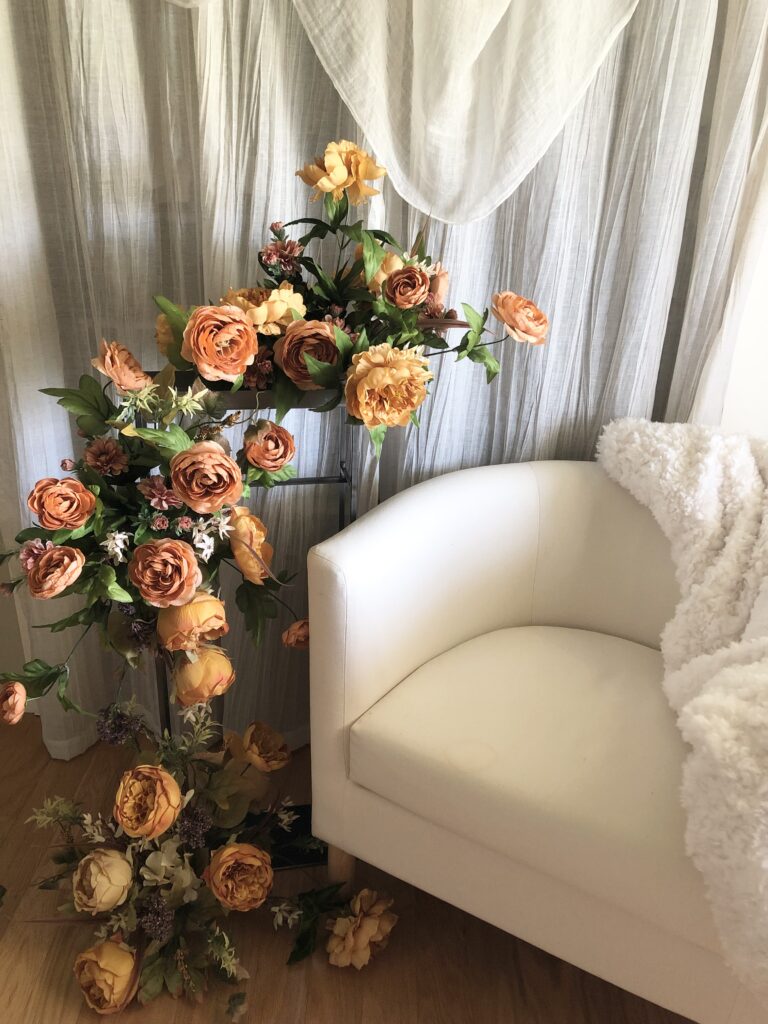 stand design in muted autumn tones
The muted autumn tones collection focuses on more of a burnt orange color with golden tones.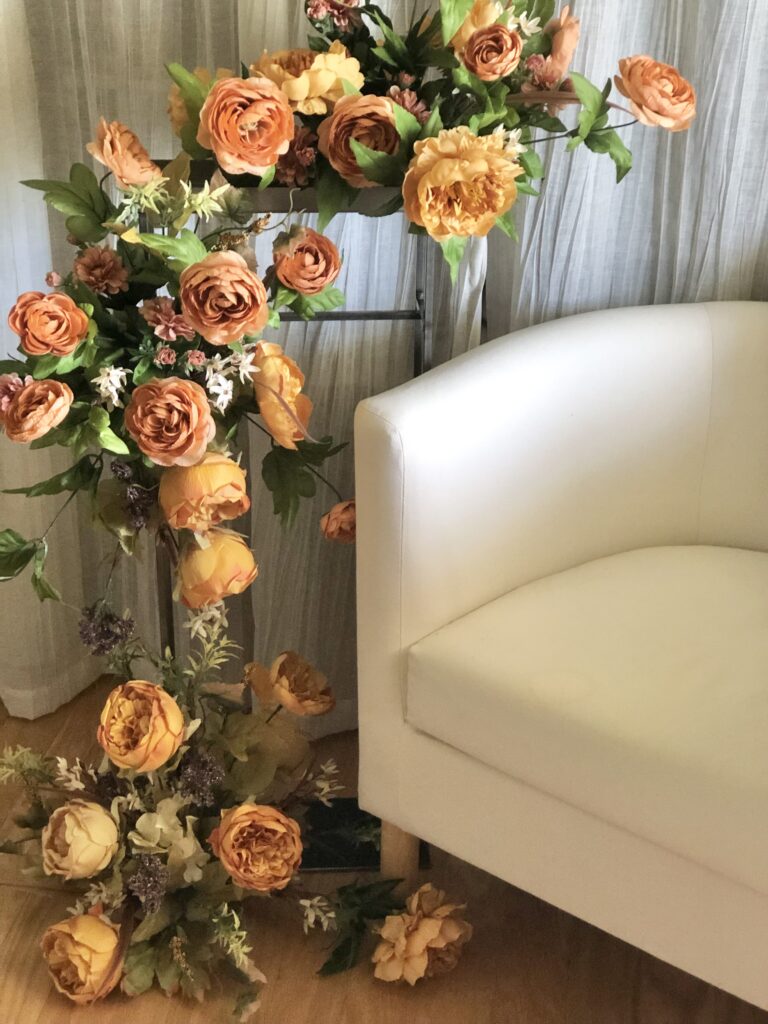 VINTAGE PINK AUTUMN COLOR STORY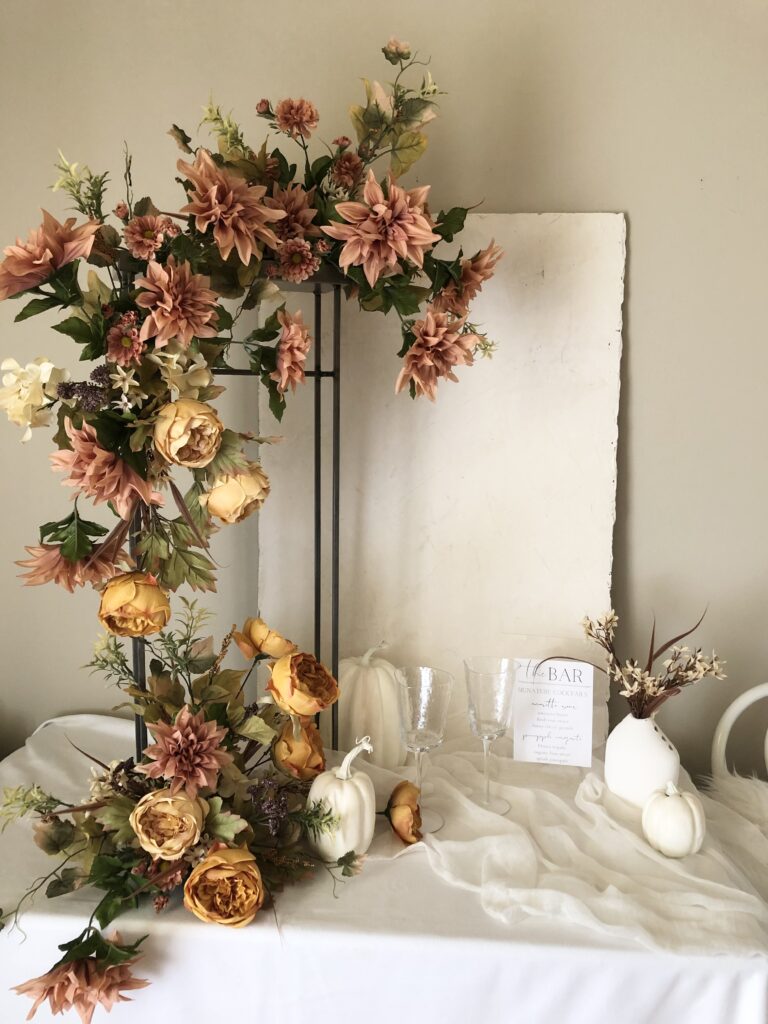 stand design in vintage pink autumn tones
The vintage pink color story was inspired by my 'pinky winky' hydrangea flowers. Pink isn't naturally a traditional fall color, but my hydrangea flowers do turn a brownish pink shade as we get further into fall time. That's what this collection reminded me of.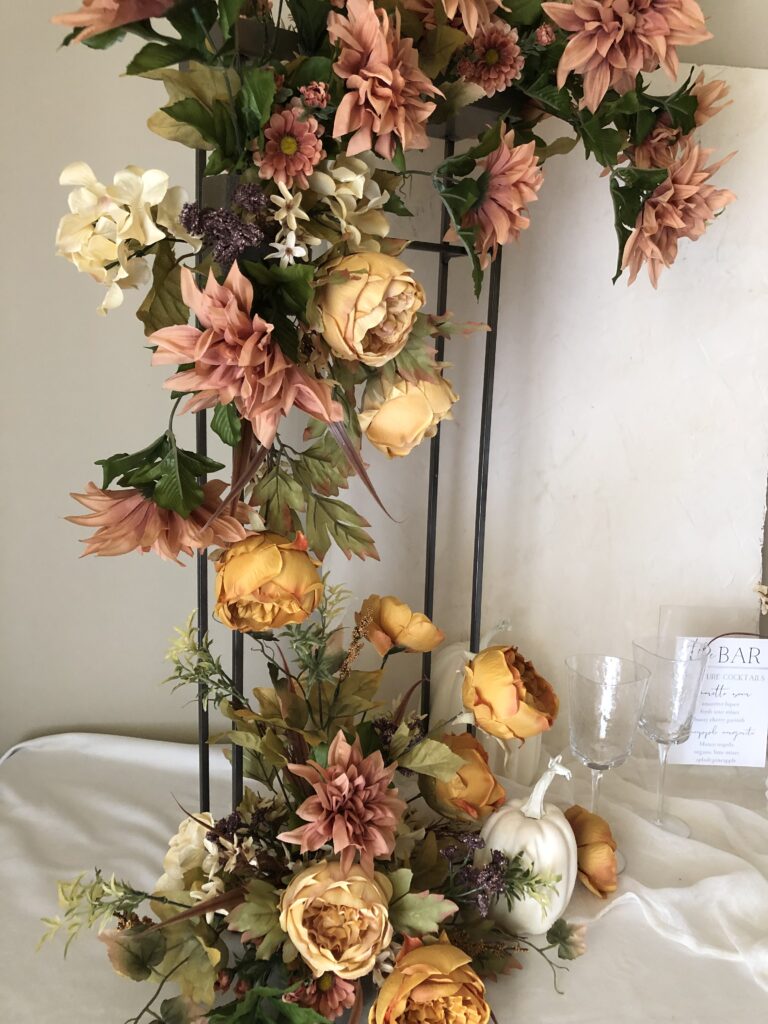 Rent today by emailing or use the inquiry form on the contact page / please see below for more ordering details
mini collection: field of daisies
Our field of daisies inspired mini collection will invoke a calming, wildflower feel with neutral tones of ivory, beige, terracotta + green. The 'just picked' designs offer a carefree, whimsical look. We also loved the idea of incorporating greenhouse pieces with terracotta textures and clear 'window' elements. Make sure to scroll to the end to see the pieces in action at a maternity photo session.
This is a mini collection which would be great for a smaller wedding/event or photo session of any kind!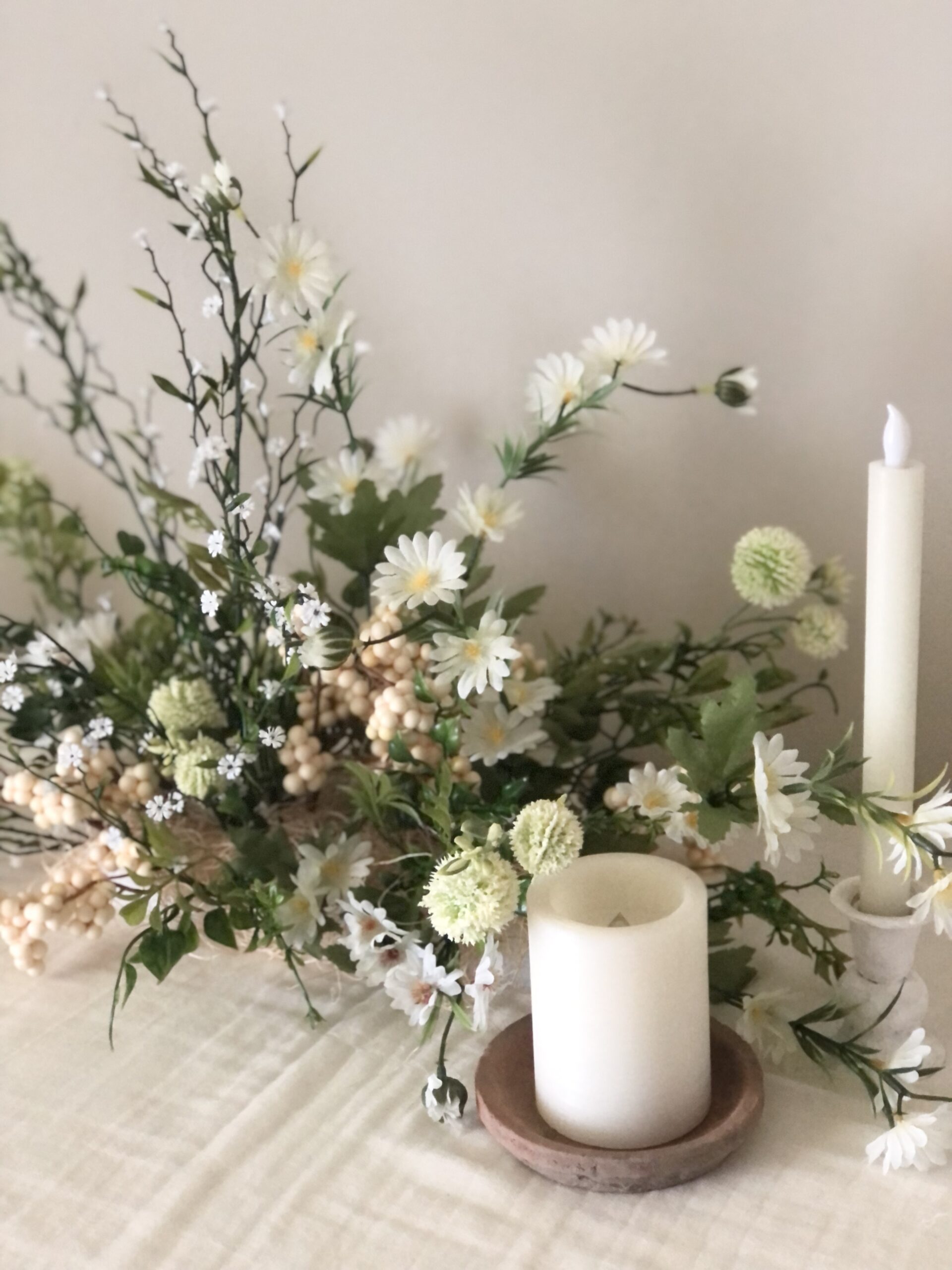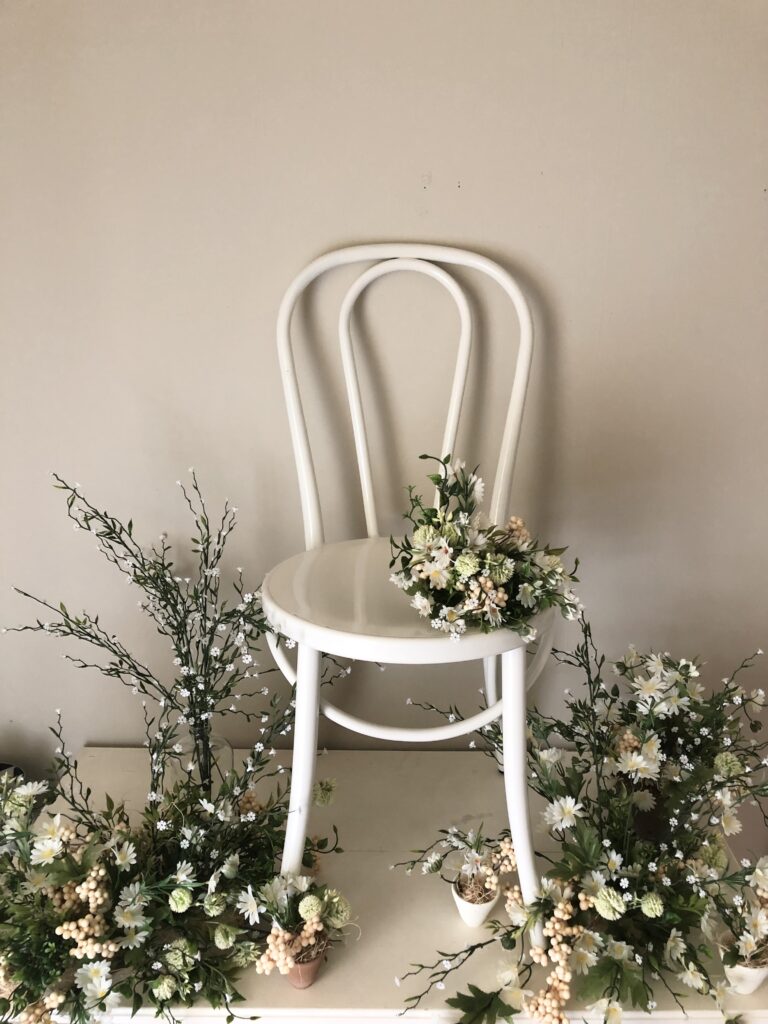 our collection creation process
Let's do a little behind the scene of how this collection came to be…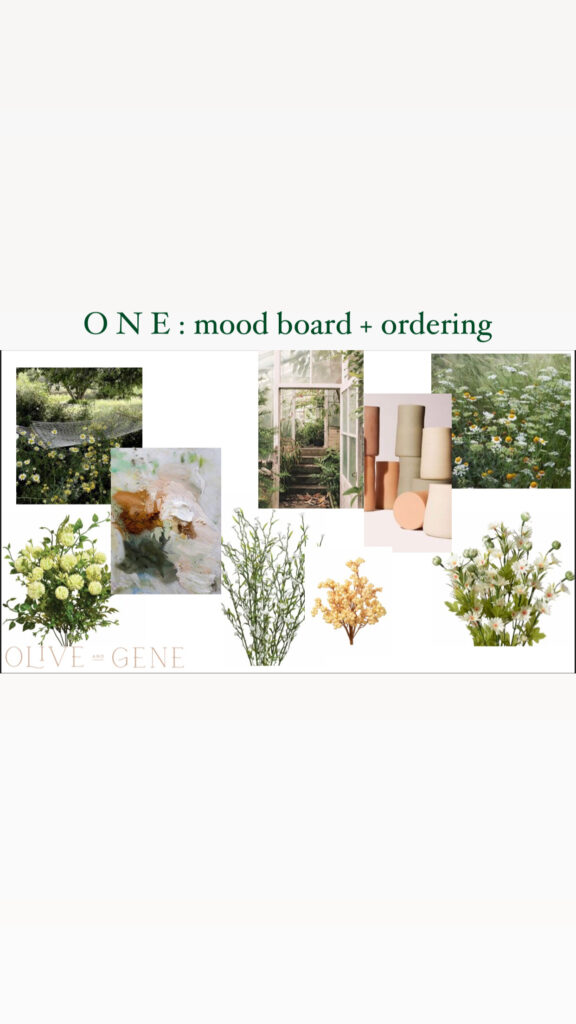 step 1: browse the faux flowers, make a mood board, and order product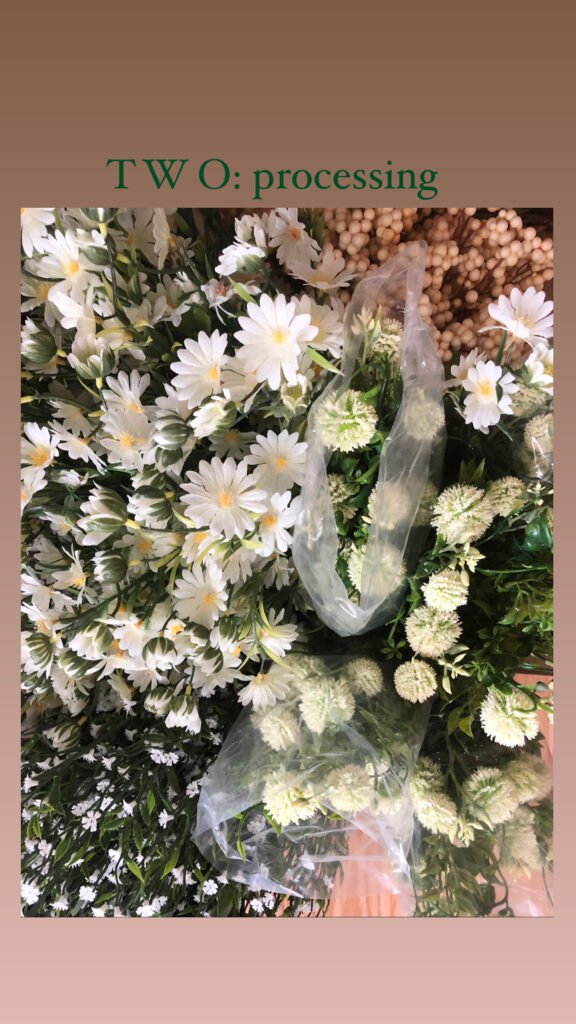 step 2: just as I would with fresh flowers, once I get the product I'll process it all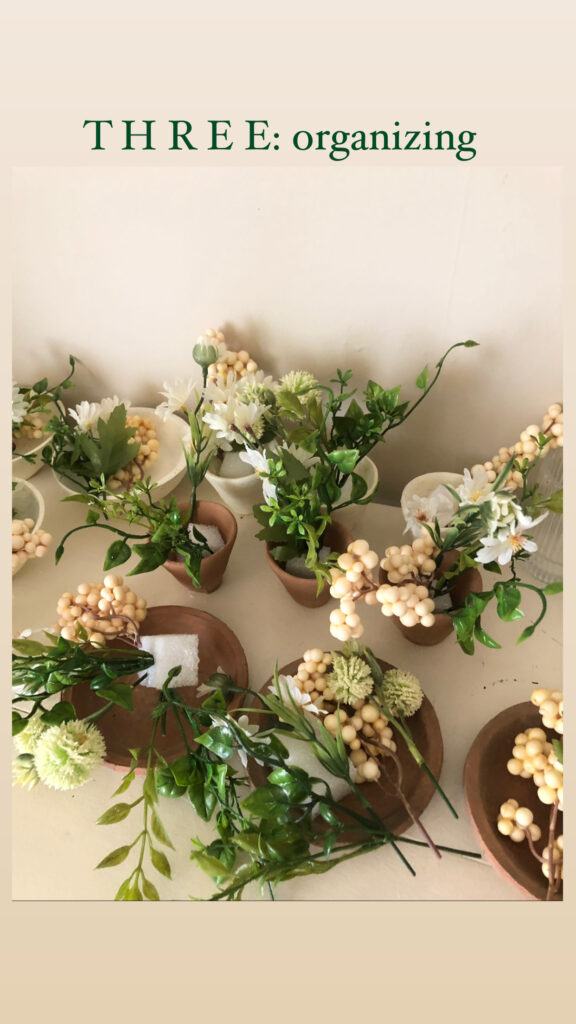 step 3: again just like fresh flowers, divide out and organize the flowers, vases, foam to prep for designing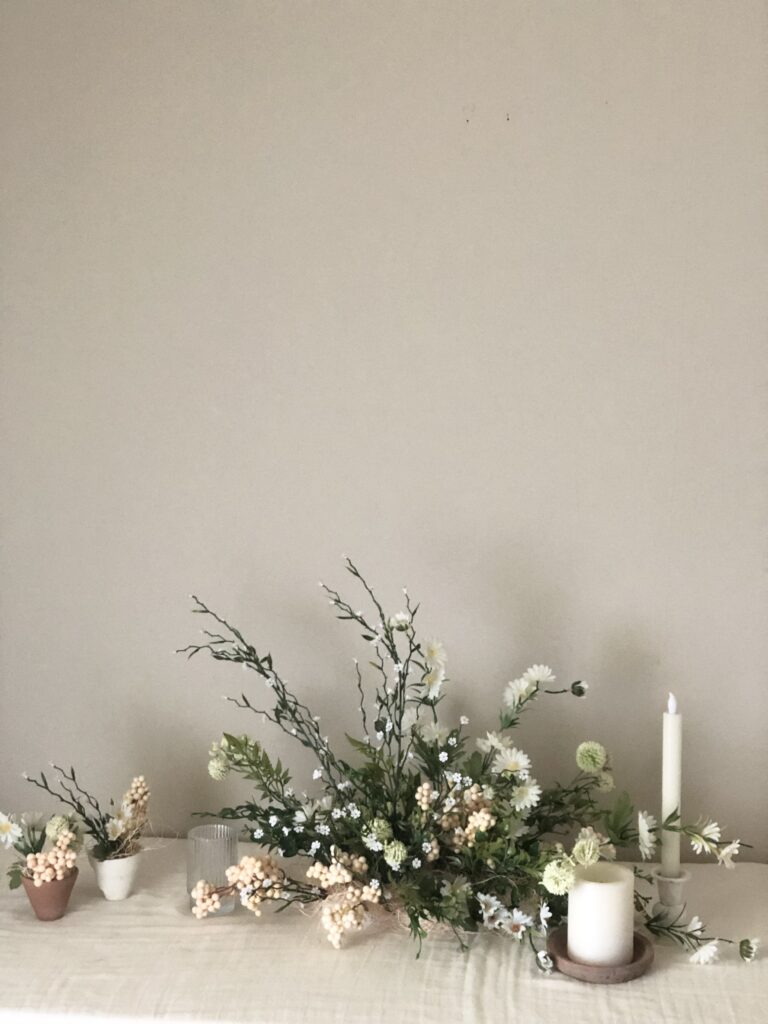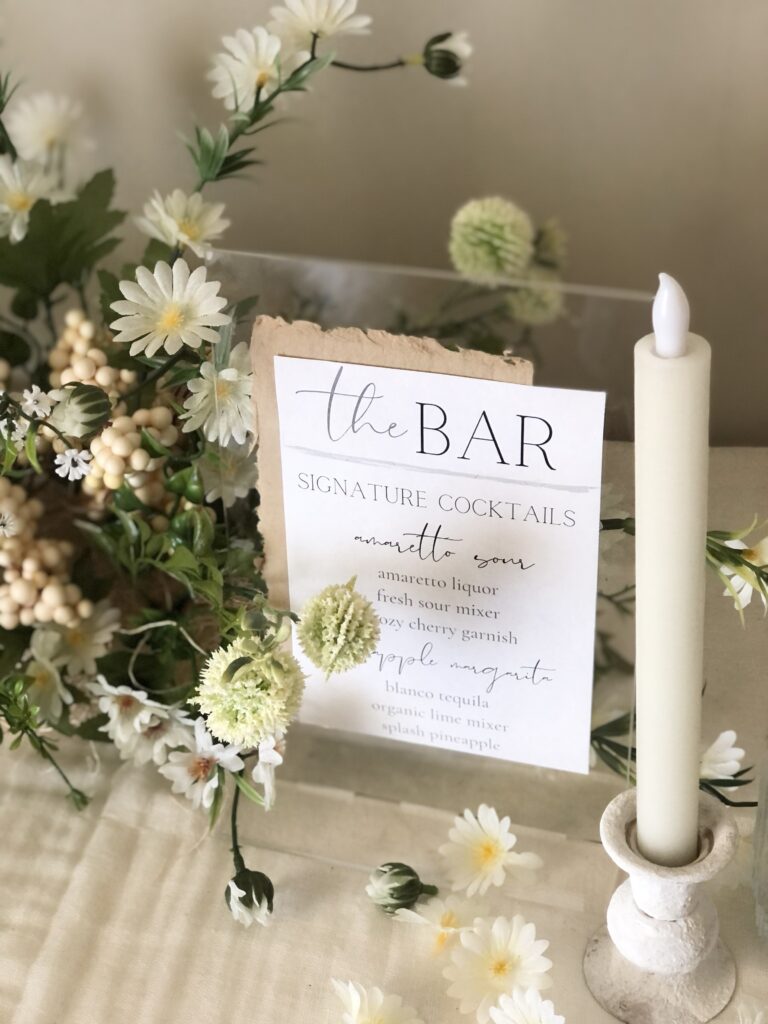 step 5: style / take photos / update inventory for website
As I started this faux flower offering, I was reminded how very similar the whole process is to designing with fresh flowers. Almost the same just minus the water, cooling, and added stress that fresh flowers only look pretty for a short amount of time. My hope is that I can help more people see those similarities as well and see how beautiful faux flower rentals can be.
how i would put it all together
This mini field of daisies collection is one of my favorites to style up. Here are some of my top picks for putting it all together…

delivery and pick up
For non wedding rentals, we offer 2 delivery / pick up options:
ONE: delivery during the week on T, W, TH only where we will meet and I'll pass off your rentals to you then the following week after you're finished we will meet again so I can collect (added $25)
TWO: delivery and pick up on the day of your event – you don't have to do anything (added $65)
ordering info
All our faux rentals can be seen HERE. All non wedding rental inquiries please email [email protected] with what you are wanting to order. All orders will be sent a Honey Book invoice that must be paid in full at the time of sending.
Here are some beautiful ways our faux rentals can be used at maternity photo sessions as well as bridal portrait sessions. Photo's taken by Tammi Camp.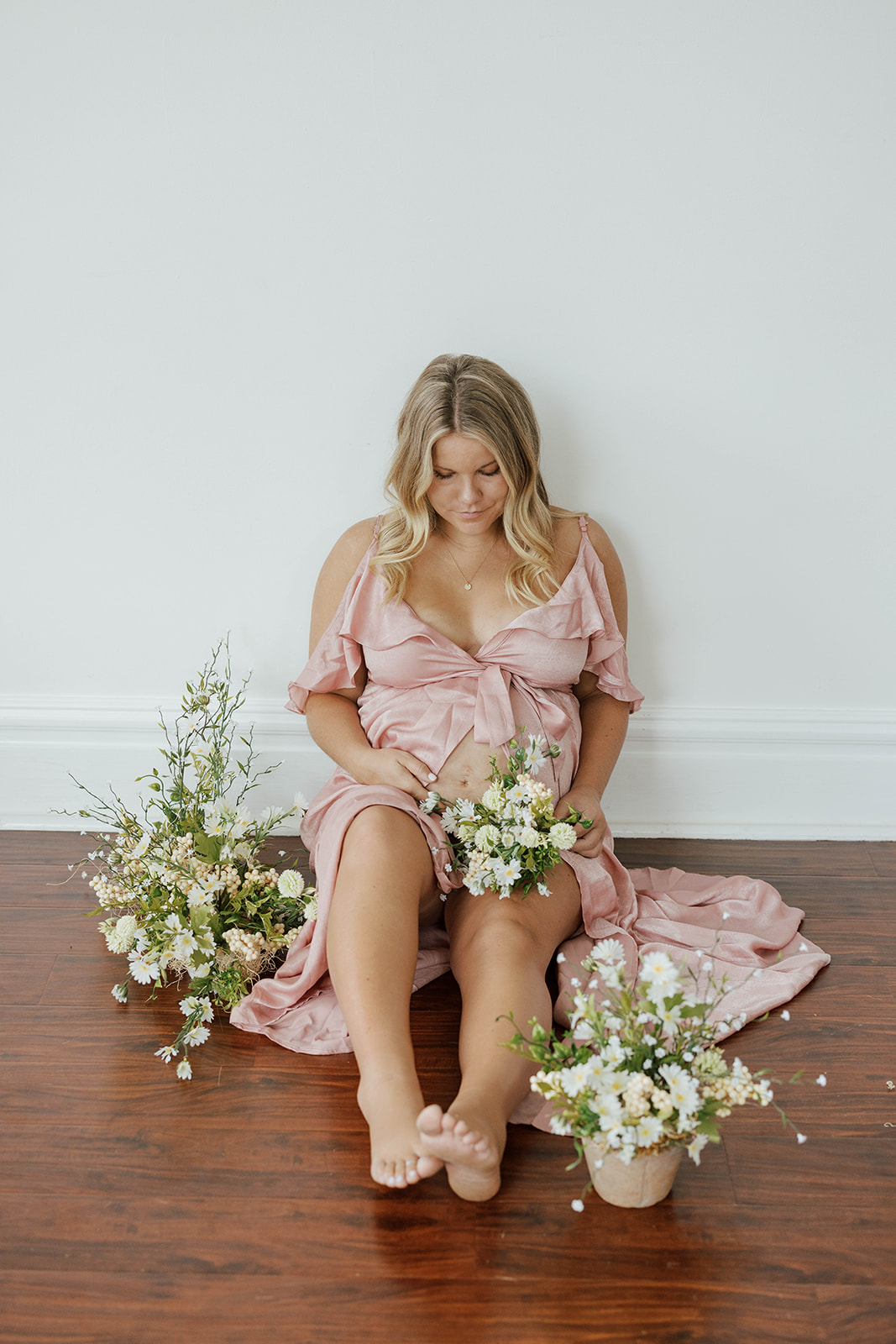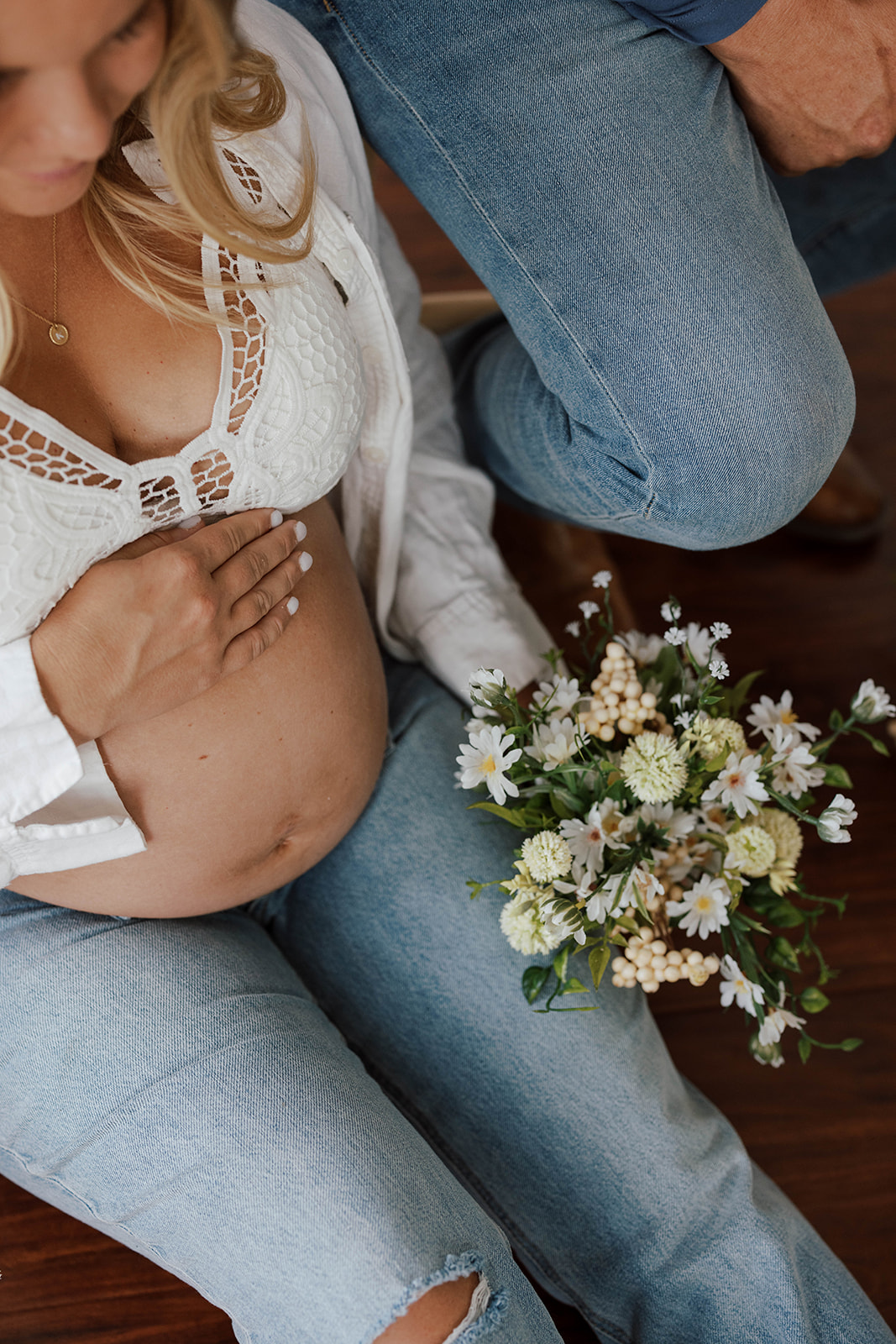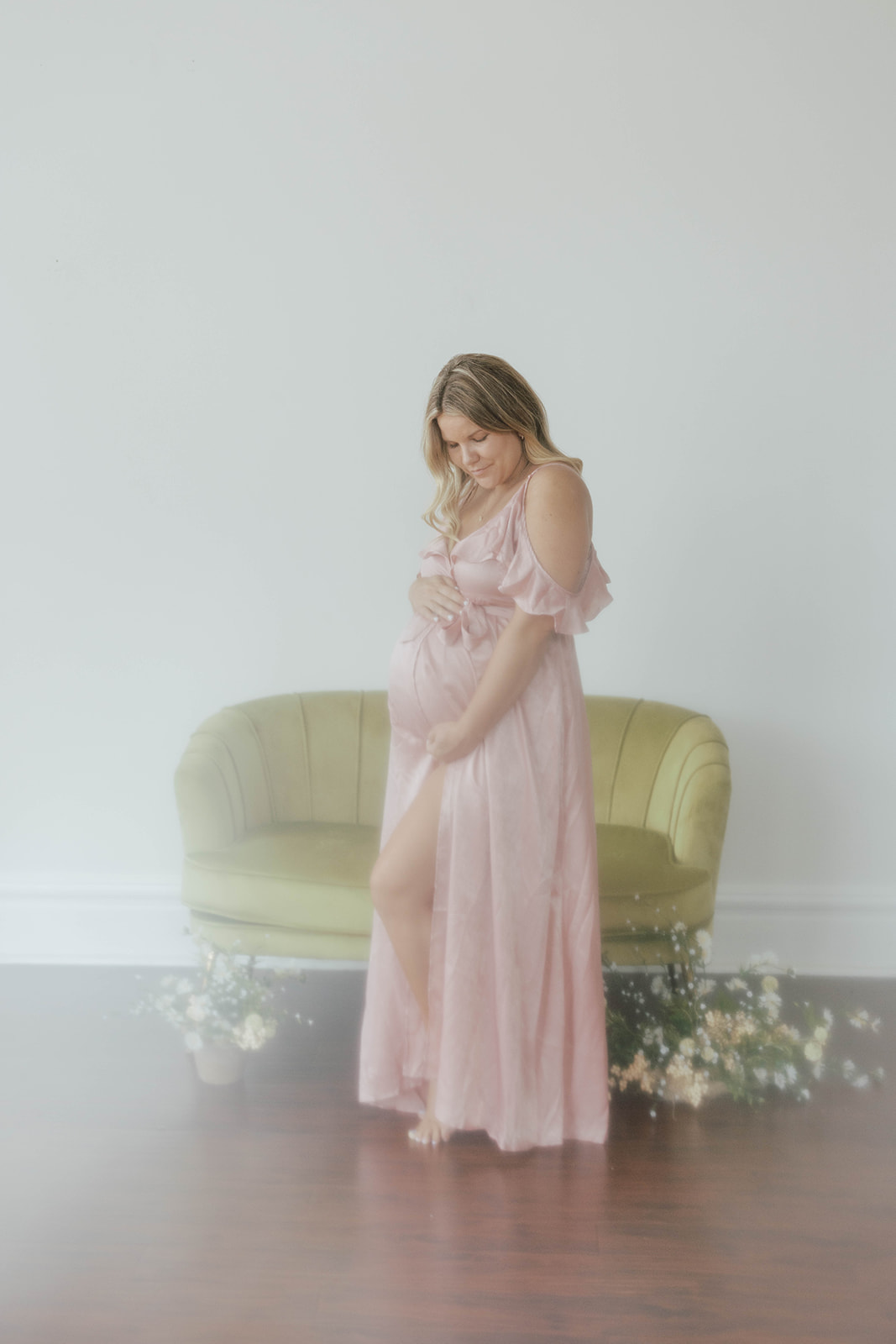 bridal portrait session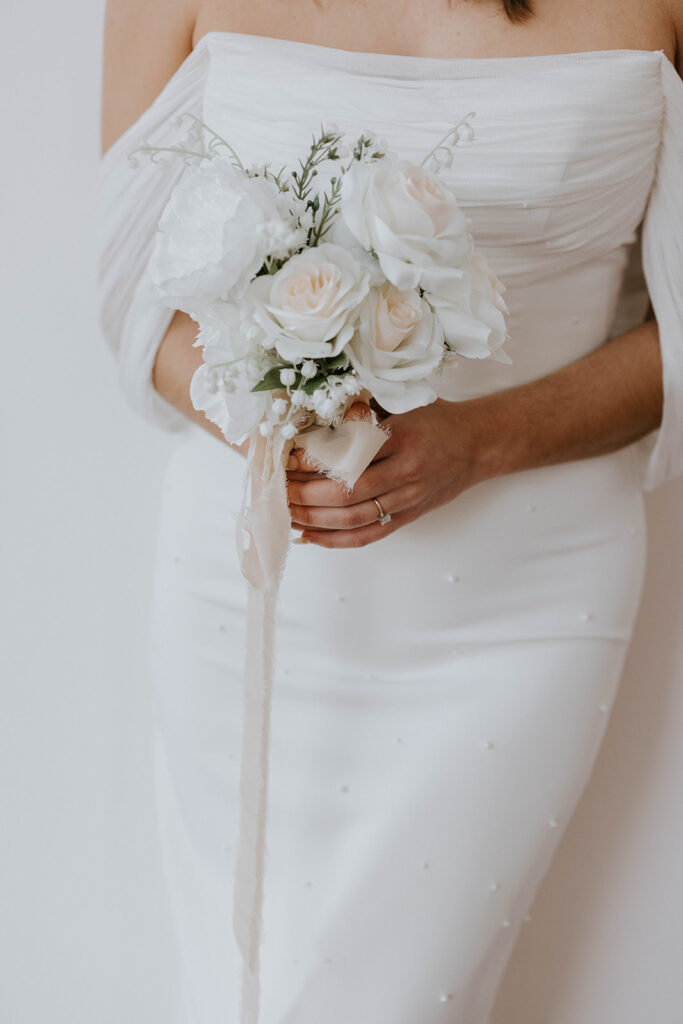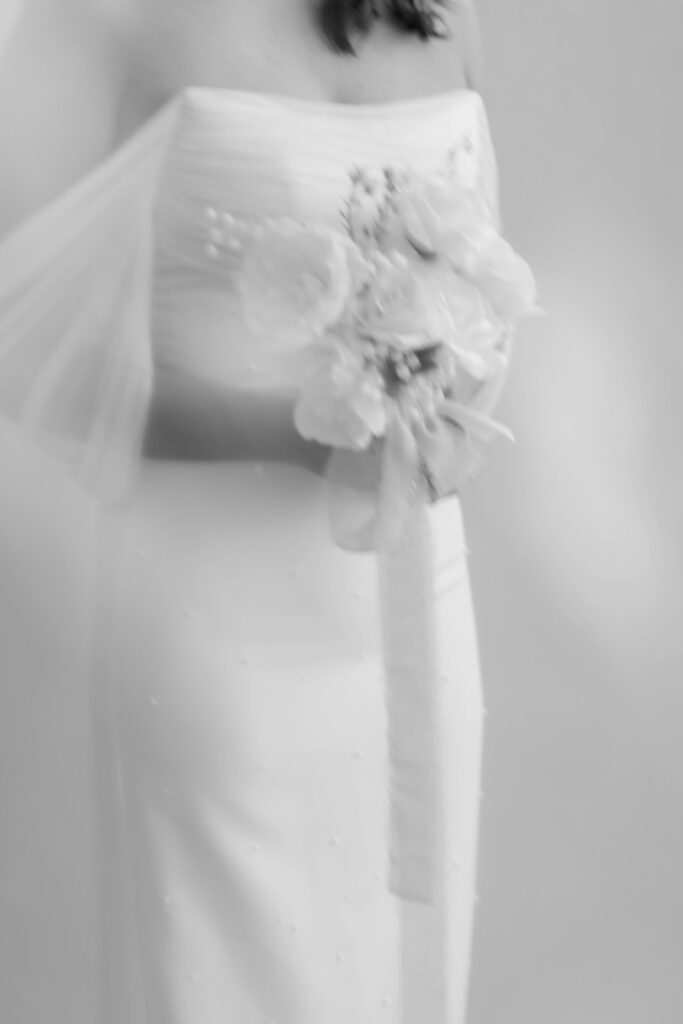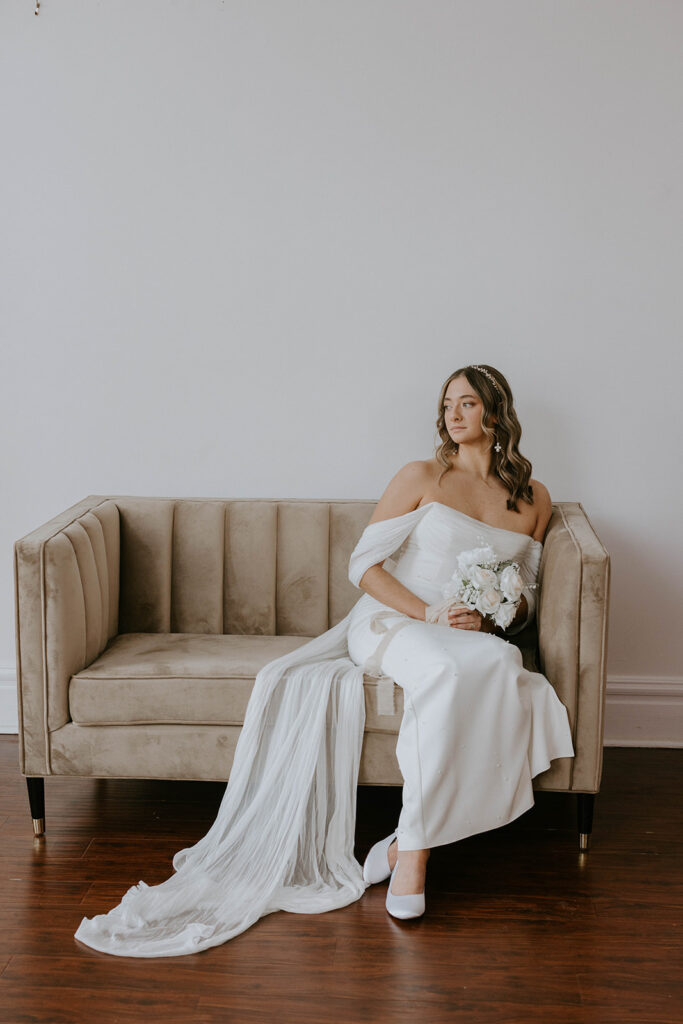 Inquire today to rent your flowers!!