2023 marks 10 years of my career as a florist. I've been working on a booklet of tips, advice, real life stories to help and encourage anyone interested in going into a career as a florist. It was actually therapeutic for me to write about things that I haven't told more than 5 people. It's 25 pages packed full of helpful strategies, things I would have done different, and overall ways to blend life with work.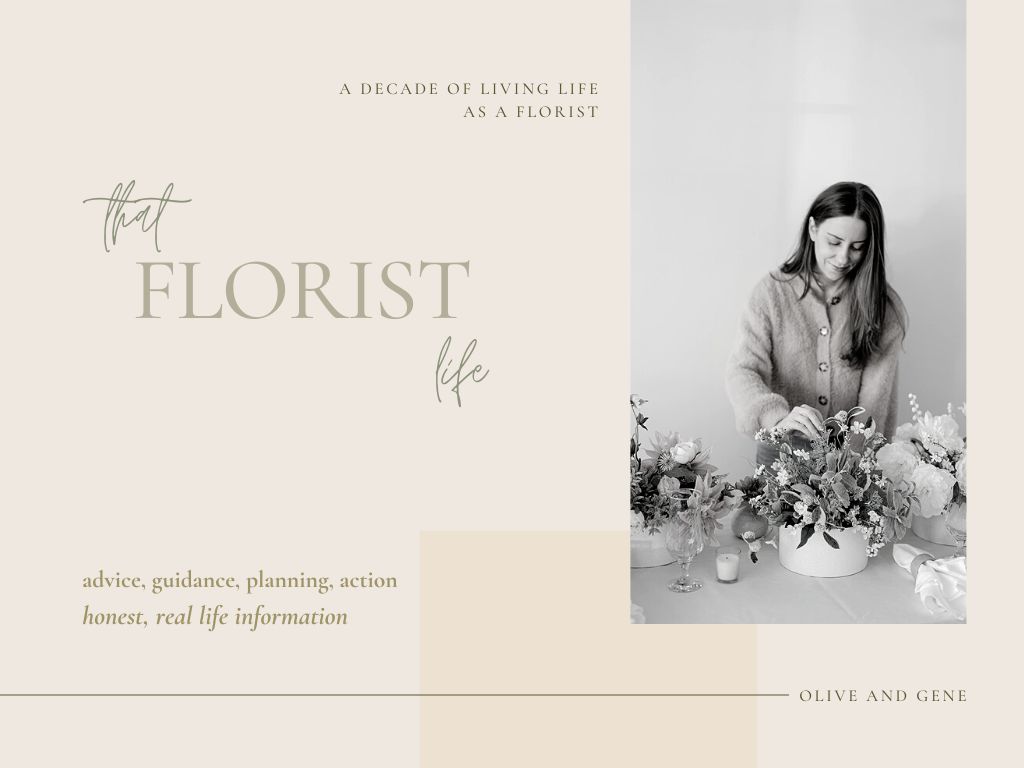 As I get ready to release this booklet, I thought it might be fun to take a look back, here on the blog. I also needed badly to clean out my phone camera roll because I'm not going to be paying $2.99 a month for extra cloud storage (lol). But really, so as I move camera roll photos over I'll add some possibly never before seen ones right here. Okay 2013 let's start with you!
2013 – I became the owner of a brick and mortar flower shop, Accents. I did not name it because I bought an already established business. I go into more details on the pros / cons of owning a retail location in the booklet because it's an investment that might be great for some / not great for others (turned out it wasn't great for me…as you will see).
This was my first window display which I was so excited to design, but after a couple years the novelty of designing window displays wears off and I hired this out (aka my mom volunteered to do them). If anyone is wondering how I got this creative/design gift, it's from her (and, God).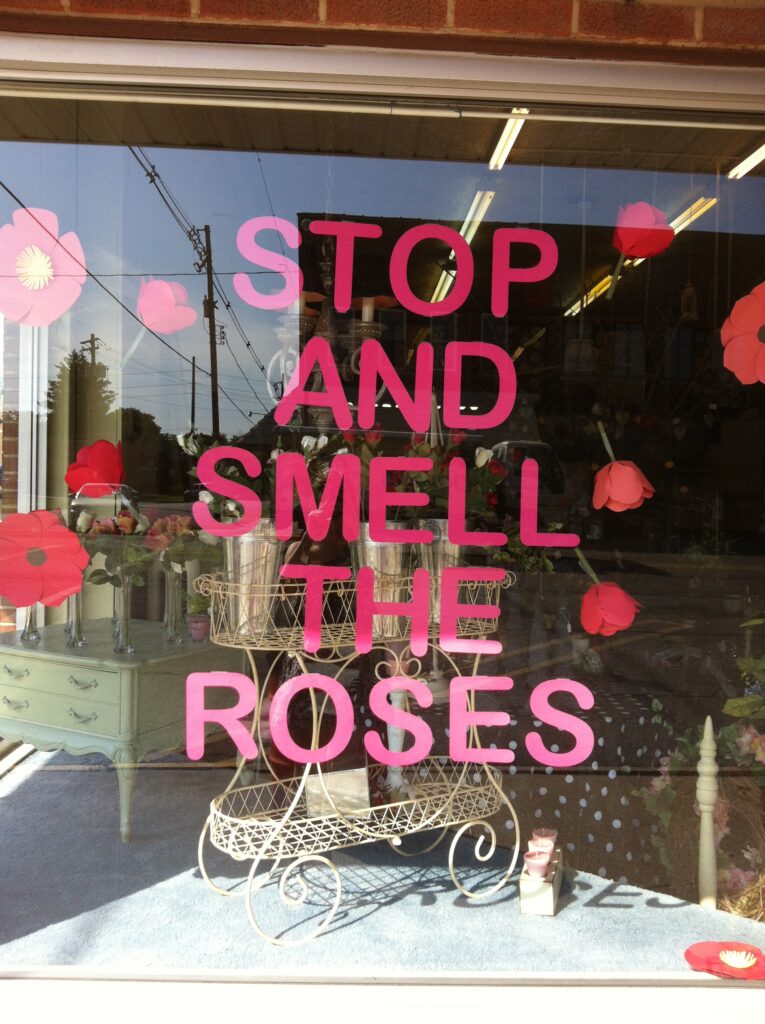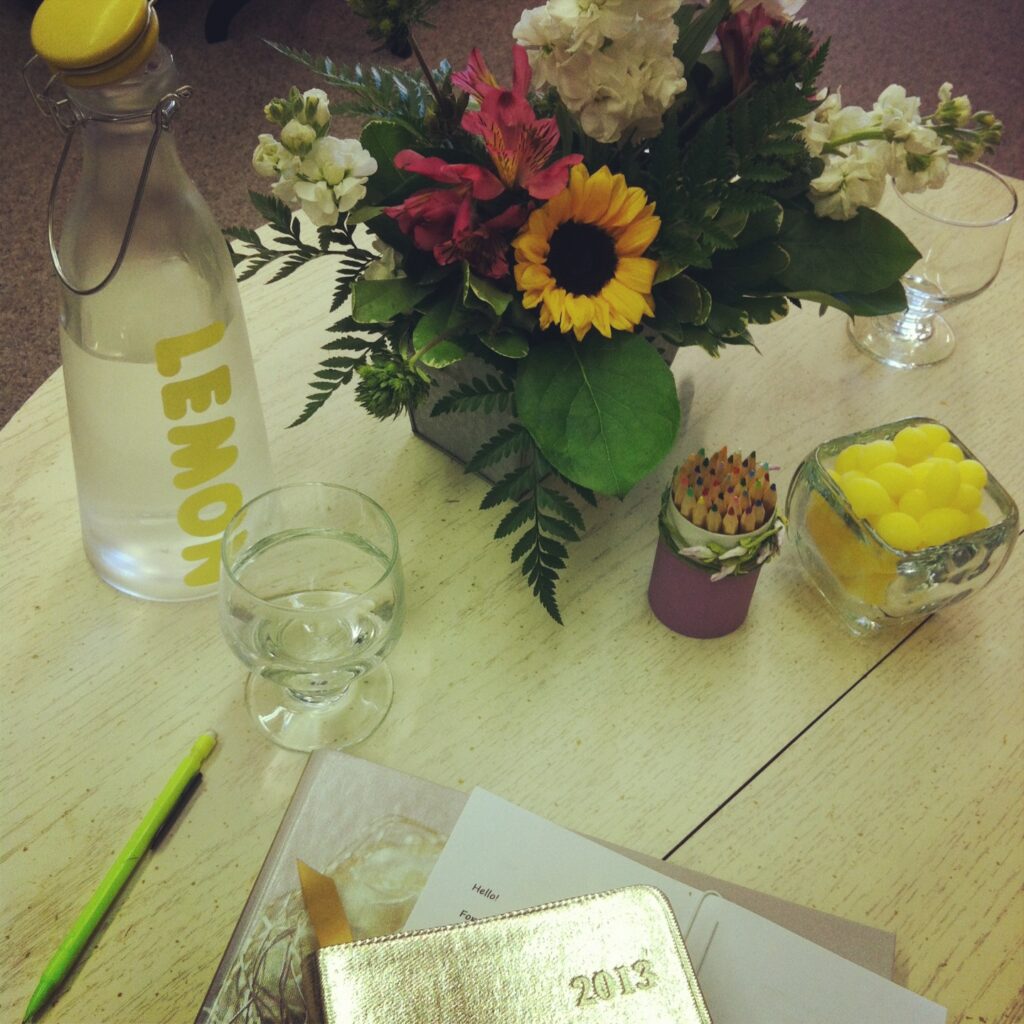 Not from this (above) bridal meeting, but in the booklet I share my first wedding experience (just delivering because this client had booked with the previous owner) and it wasn't good. Actually might have been my worst wedding experience to date and it was over wrist corsages (hand to face emoji).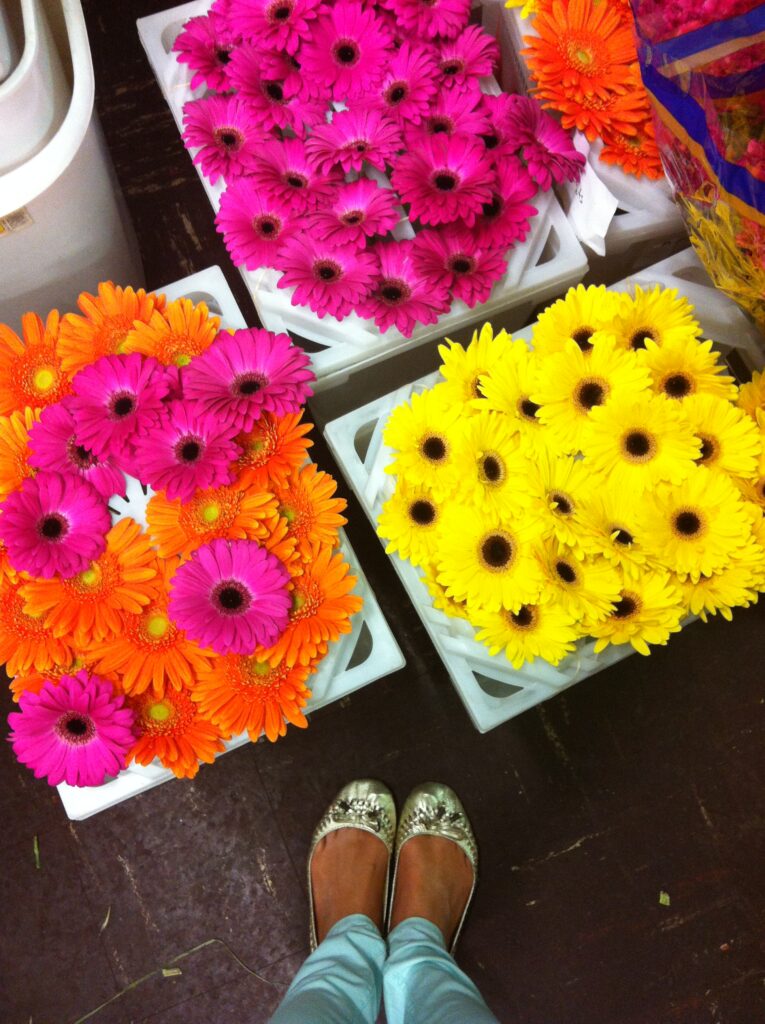 My shop was located in a very small town, so it was pretty traditional and this was 2013, too. But even in 2019, I was still using these types of flowers which wasn't my vibe as I will share later.
Even though 2013 was the biggest change in my life with a lot of learning curves, it was one of my best years to date as I had everything I've ever wanted. And because I was living life in dreamy 'la la' land. Oh how life has a way of slapping you back into reality.
2014 – not yet a year in (I started in the shop in May), I was wanting to put my own stamp on my flower shop. Why shouldn't I be able to do that, it was my shop?! What I learned is that while I may be the owner, I still work for the people because it's those people who buy my things so I can pay my bills. This was a hard lesson I was about to learn over the next couple years. But let's start with some fun parts…
In January, I went to my first flower workshop to learn garden/organic style design in Los Angles. I was drawn to this style immediately, and while I was taught traditional style at my shop, I had to learn more about this beautiful design style.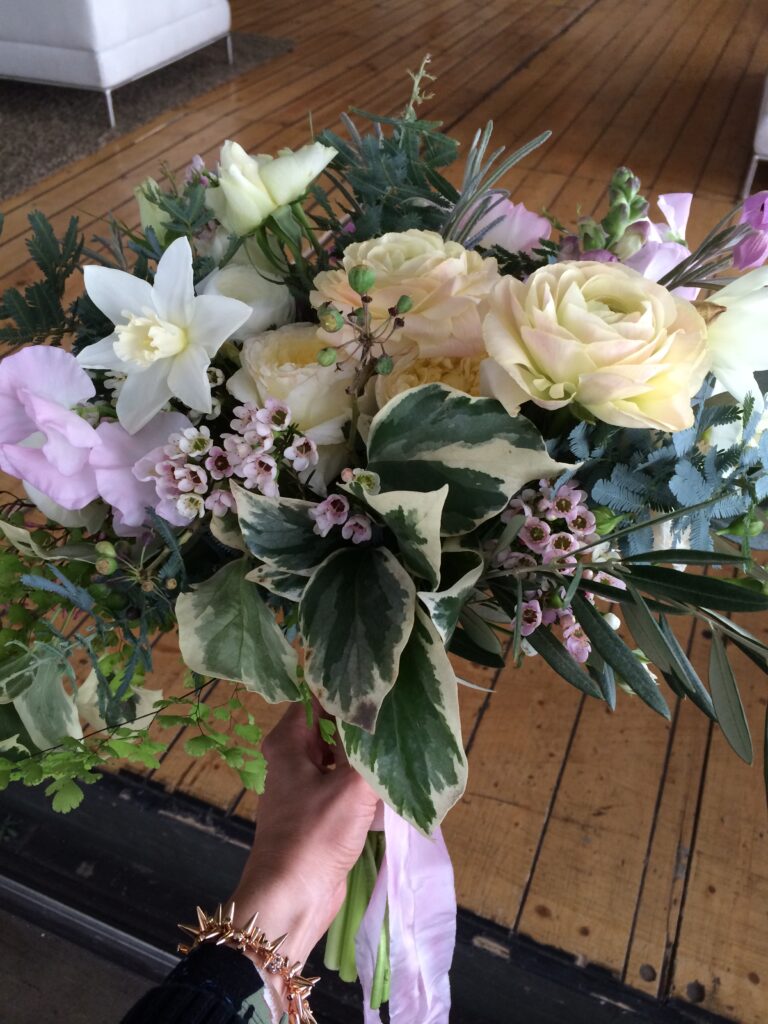 here she is – first garden bouquet
Back to reality – Valentine's Day at the shop. The absolute worst. If anyone complains to a flower shop on Valentine's Day, I hope they fall in the snow and spill their coffee (lol). But really it is the most hectic day of the year especially if you are a delivery person in the Midwest in February. If you ever do get flowers delivered to you by a person from your local flower shop, please tip them or give them a cookie or something! This photo while not good quality was overflow, so imagine this times 2.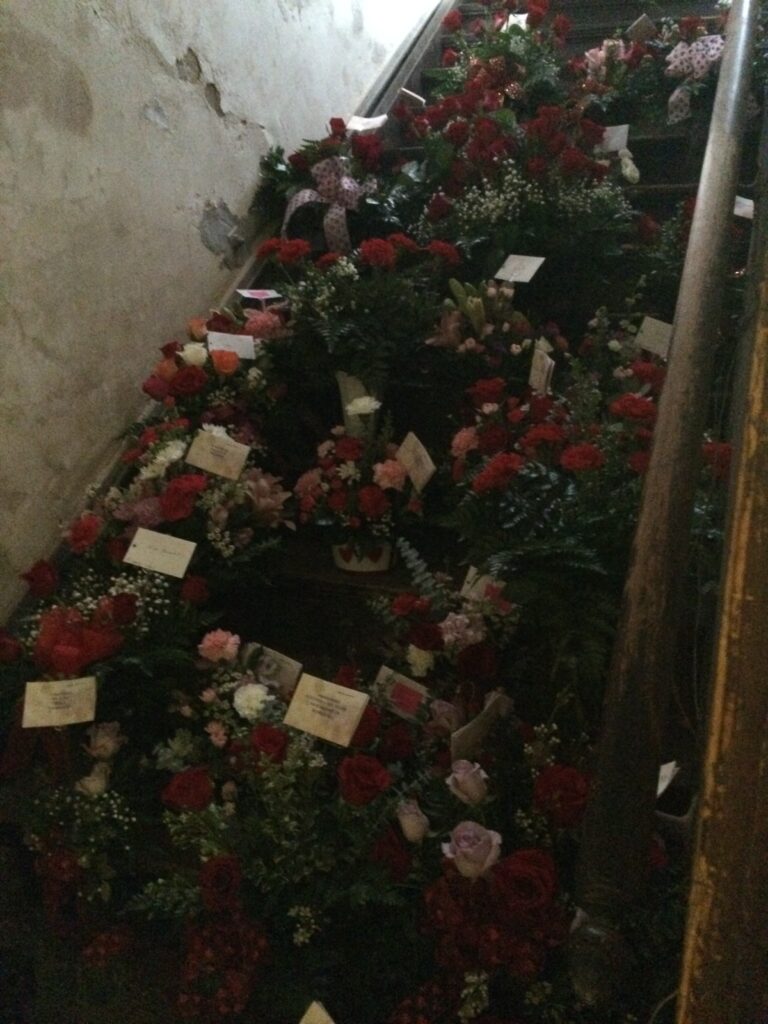 After my first workshop experience, which was only a couple hours long, I had to learn more as I was obsessed with this garden design style. I went to my 2nd workshop in May which was a 3 day workshop in North Carolina. I loved every moment. From the flowers to the people, I knew this was the 'that florist life' I wanted.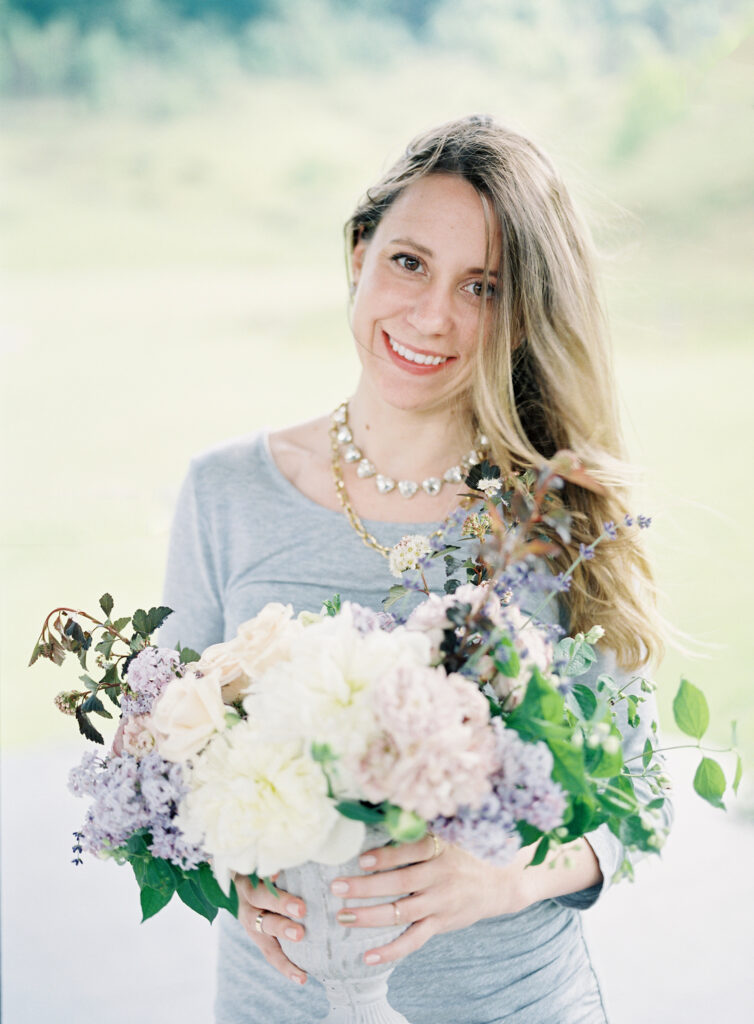 first professional head shot as a florist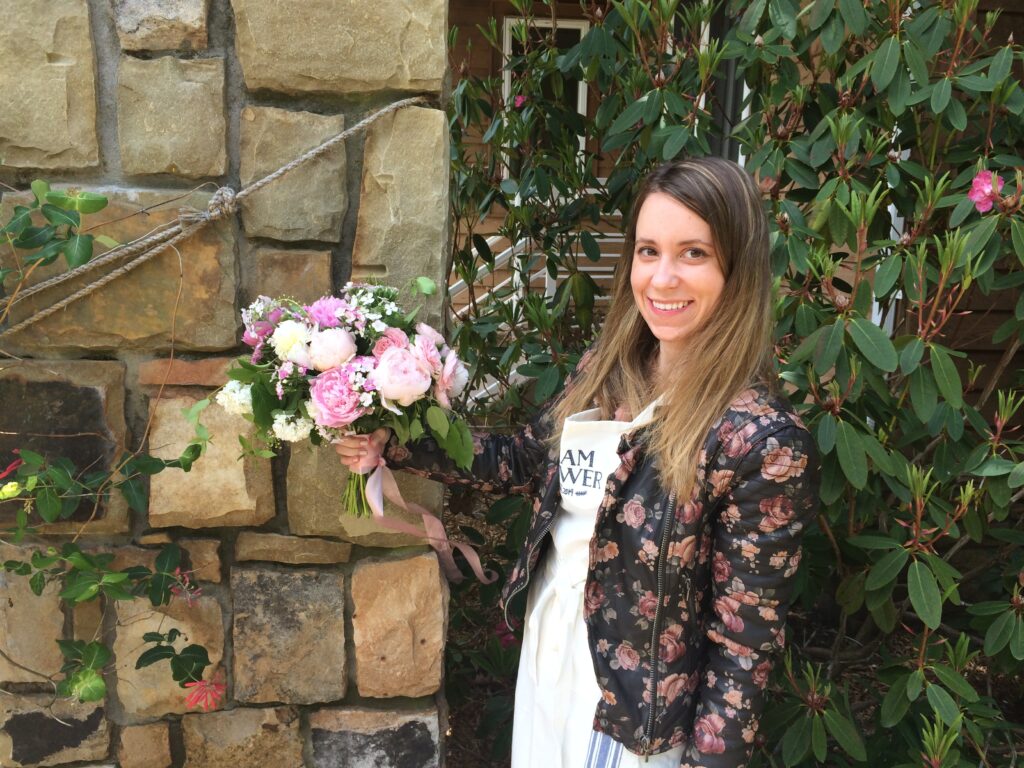 more from the Team Flower Workshop
I know I'm going to be a little negative about my shop (only because she had so much potential, I wanted so much for her, and it frustrated me beyond that she wasn't going to be what I wanted), but she was pretty for an over 100 year old. My shop building was original to the main street of the town and still had some of the original features which I loved.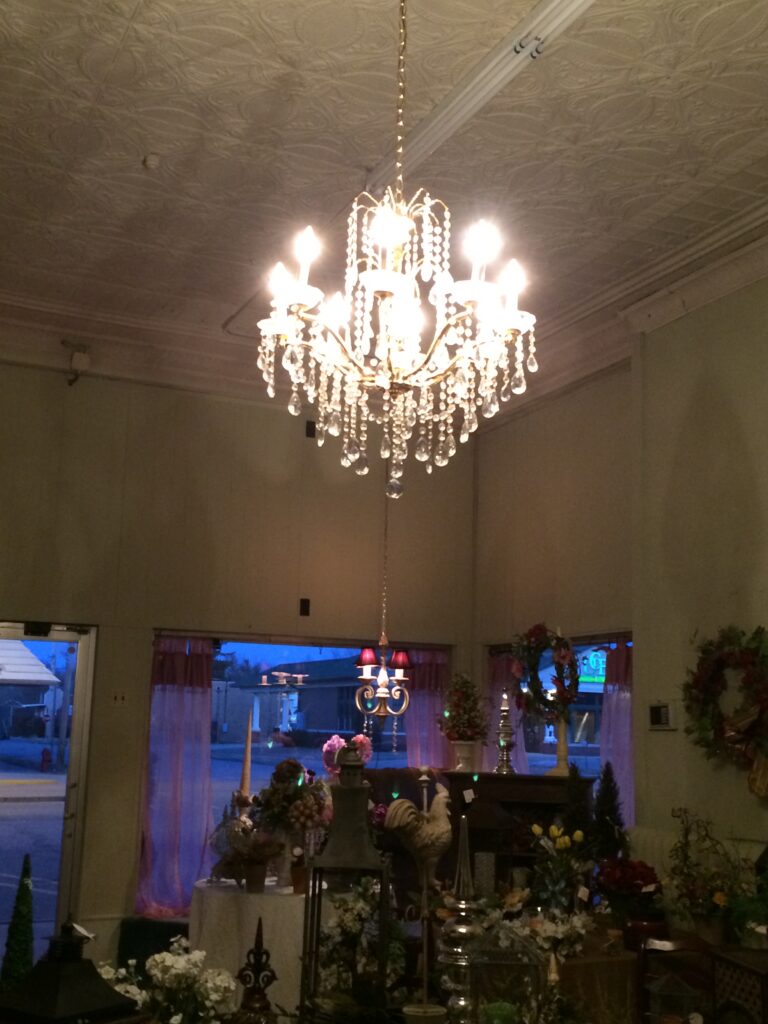 my first decor purchase – I had to have a chandelier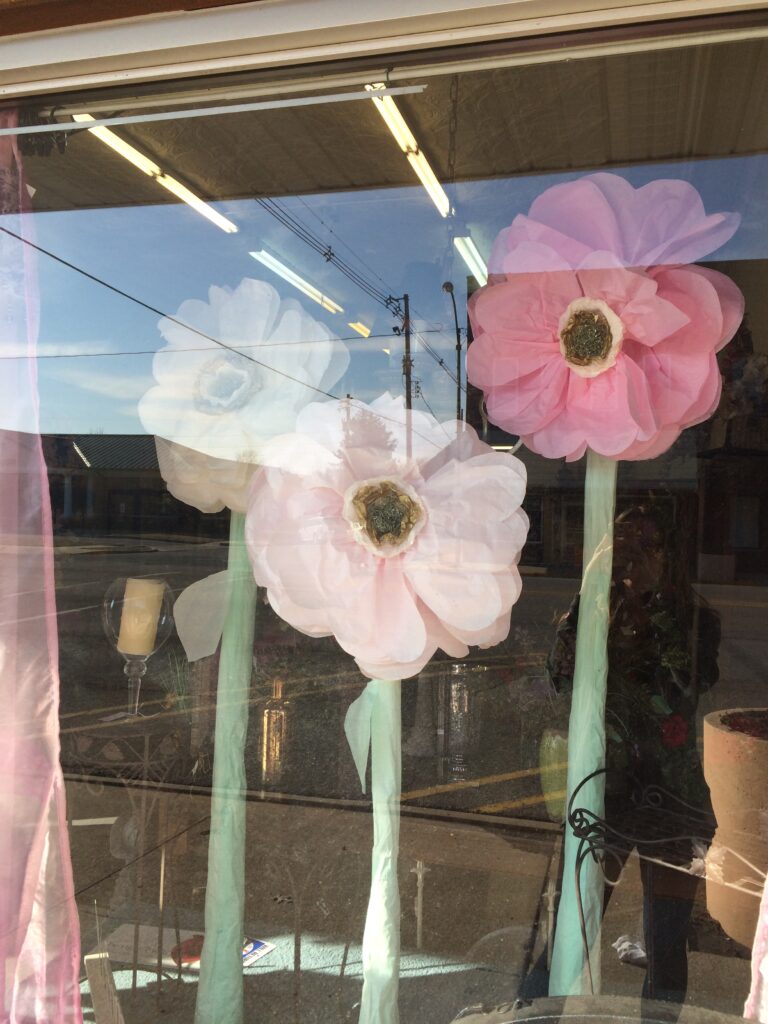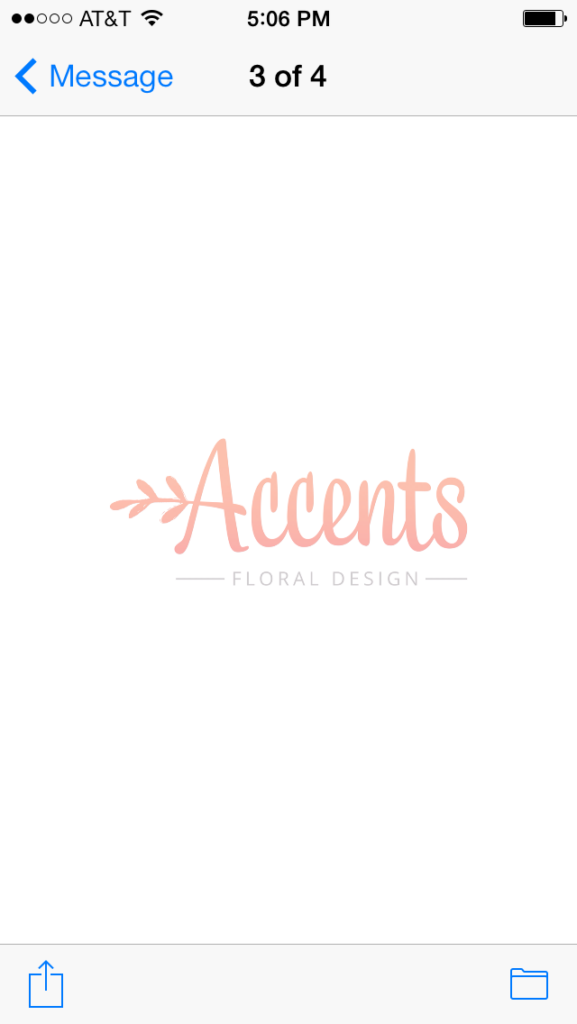 first logo – if you couldn't guess, pink was my favorite color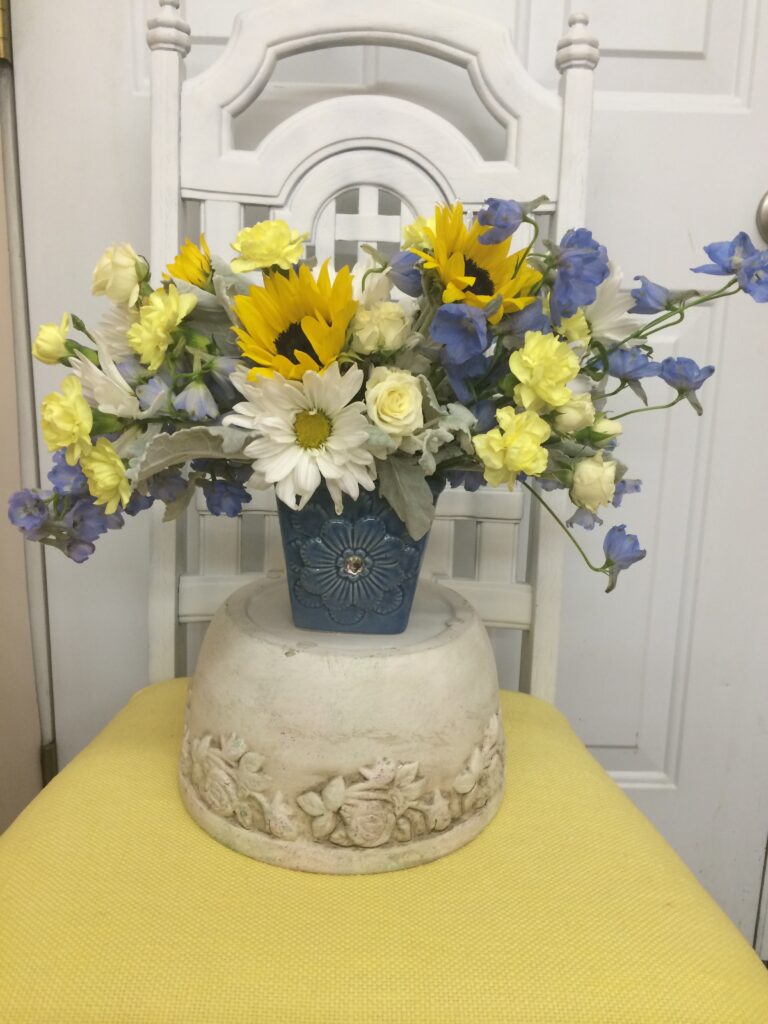 trying to incorporate my garden style design into shop flowers
A lot of firsts happened in 2014. There was this energy I had that was unstoppable. I went after it all and said yes to everything. I will have to say, I was rewarded. This was a memorable moment – a featured write up on The Everygirl. They sent a photographer to my shop and everything – it was legit and I was on cloud 9! My mom and I decorated / painted the whole back office to make sure it was fully pink and cute (she hand painted each one of those gold 'polka dots').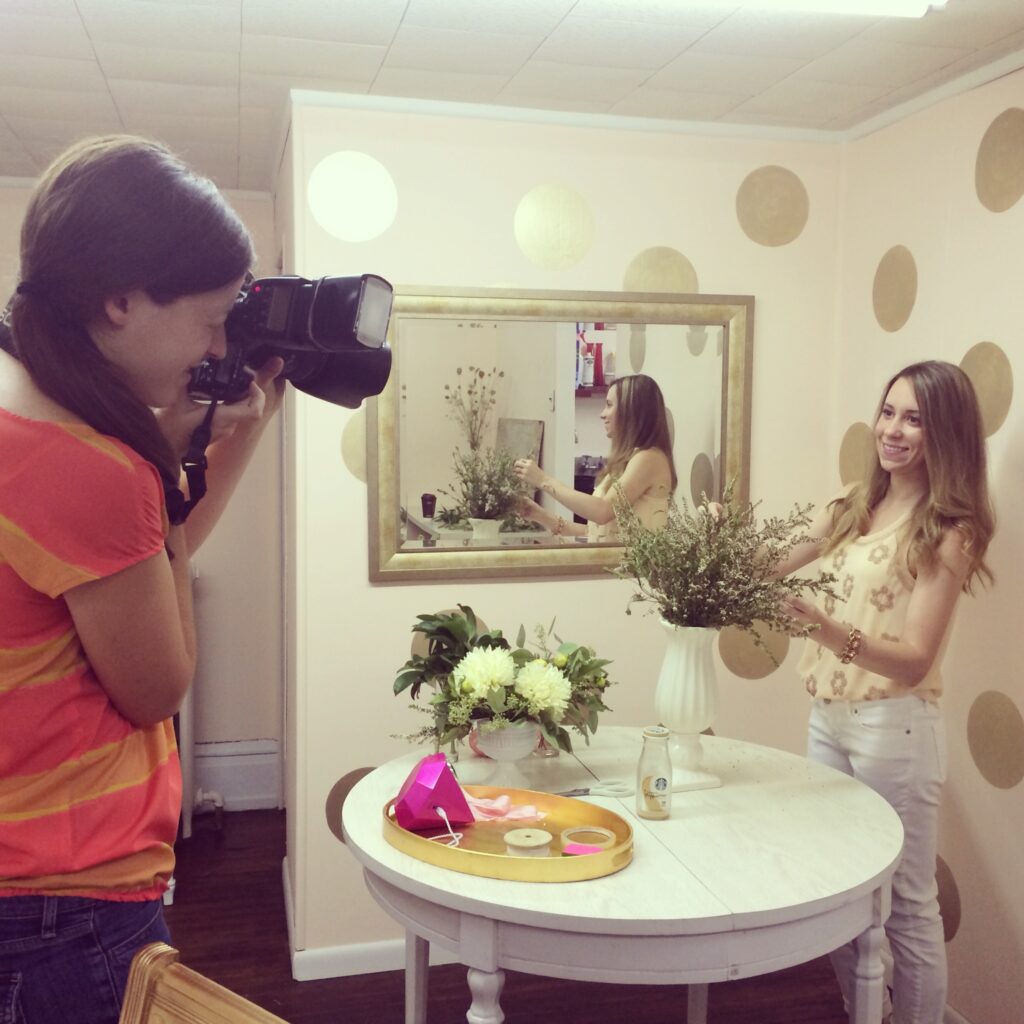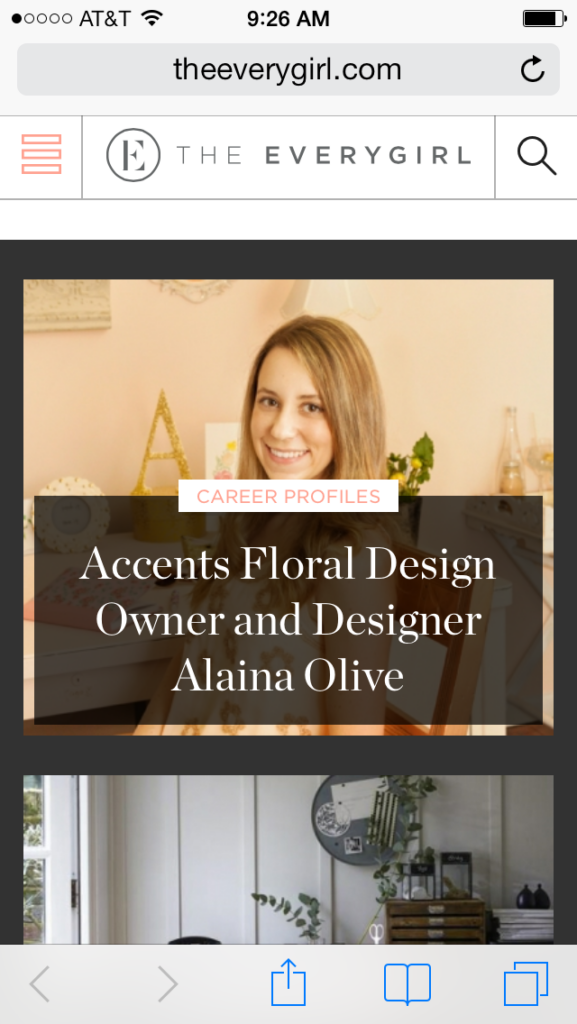 wow, was I excited – thank you, the everygirl!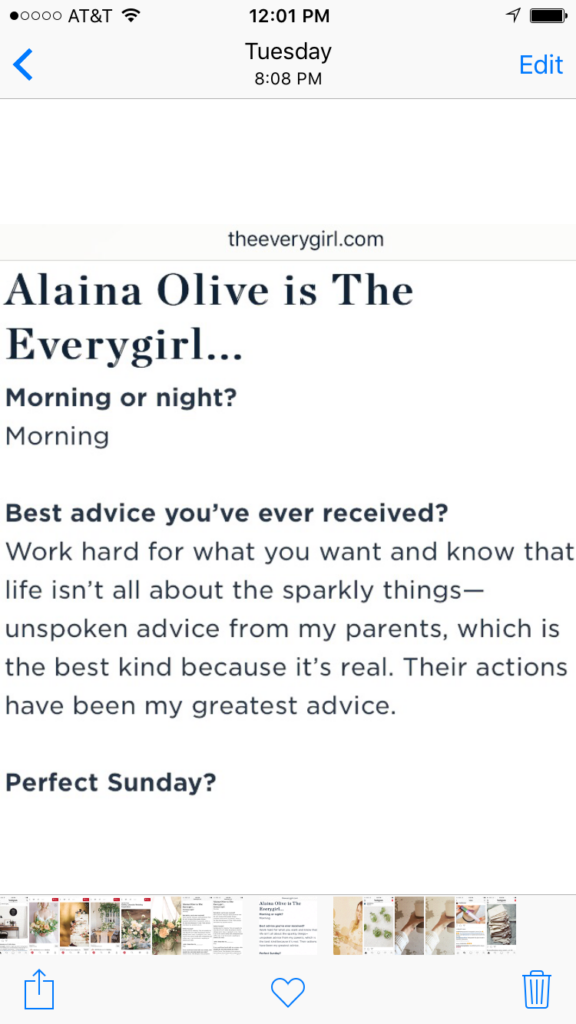 truth! still good advice – it's all about the action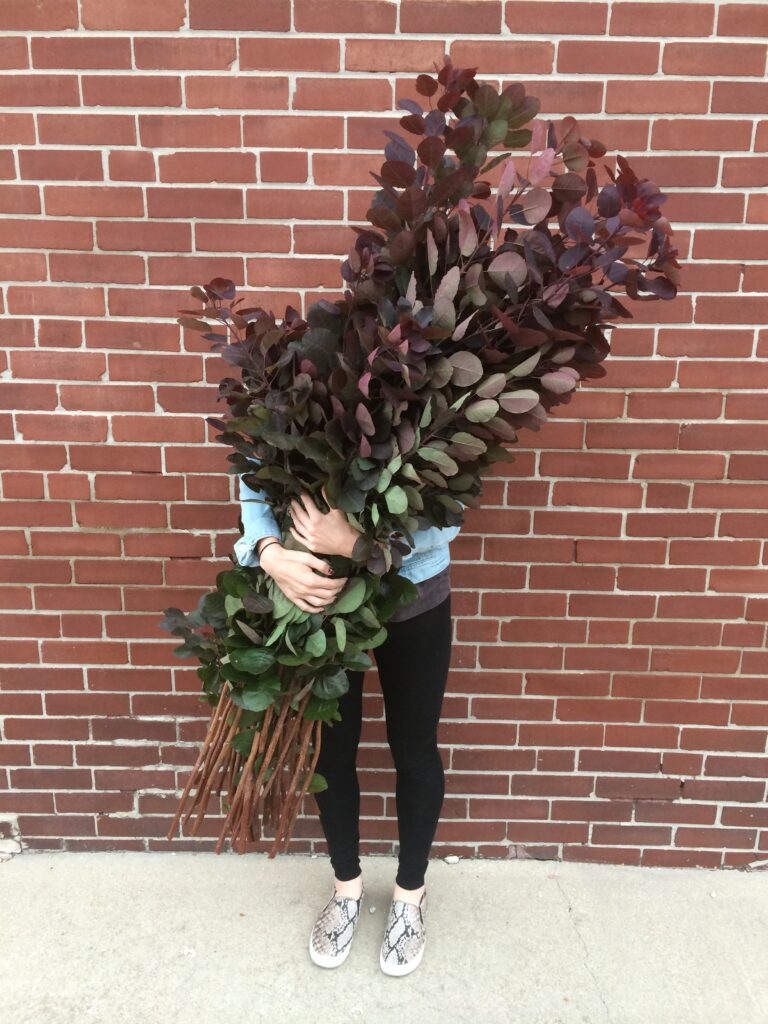 was doing it for the gram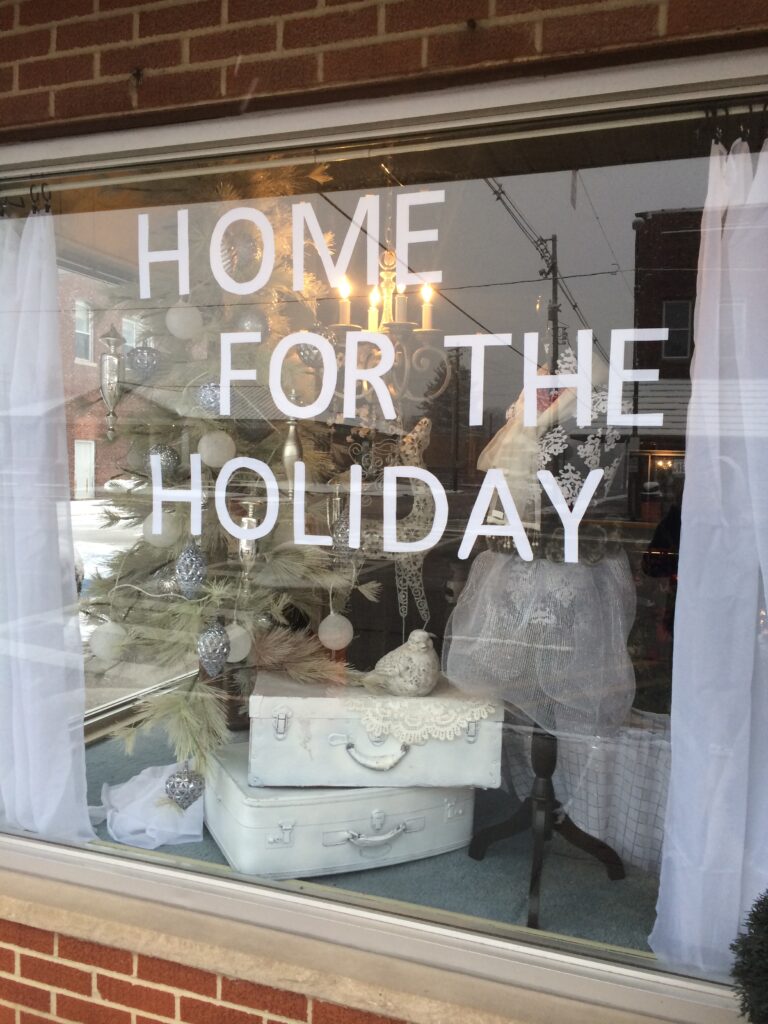 my very talented mom started designing the windows
2015 – a pretty similar year to 2014. Still doing all the shop things while starting to work towards booking more wedding clients. I share in the "that florist life" booklet more on how I started booking weddings.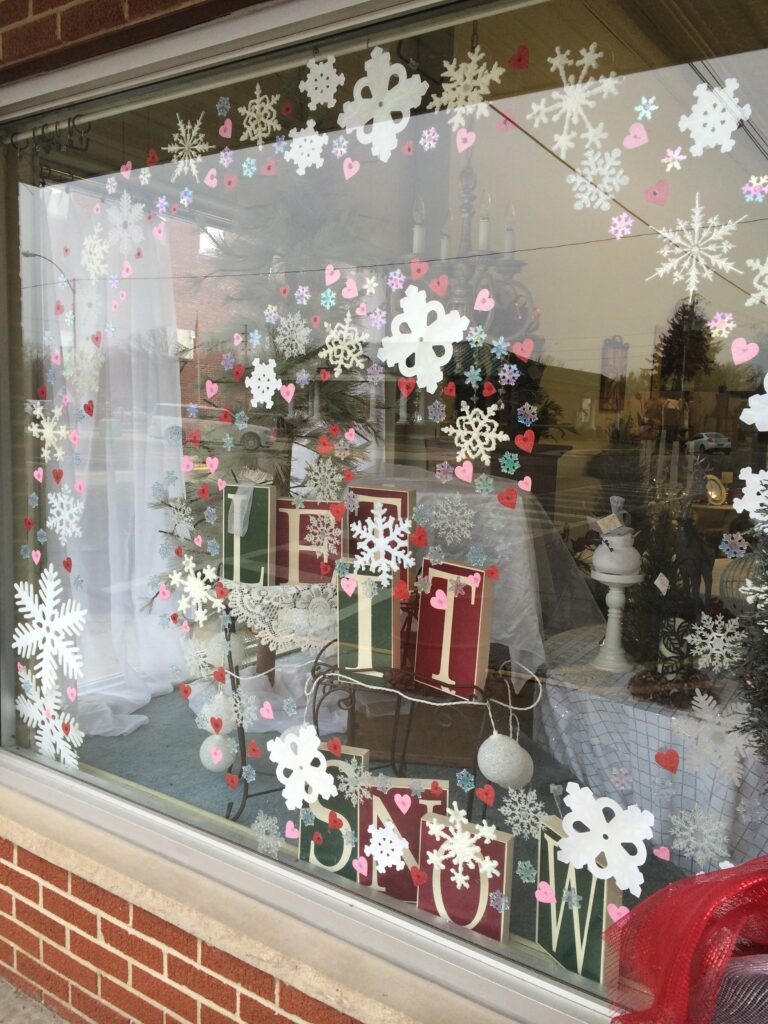 another mom design for winter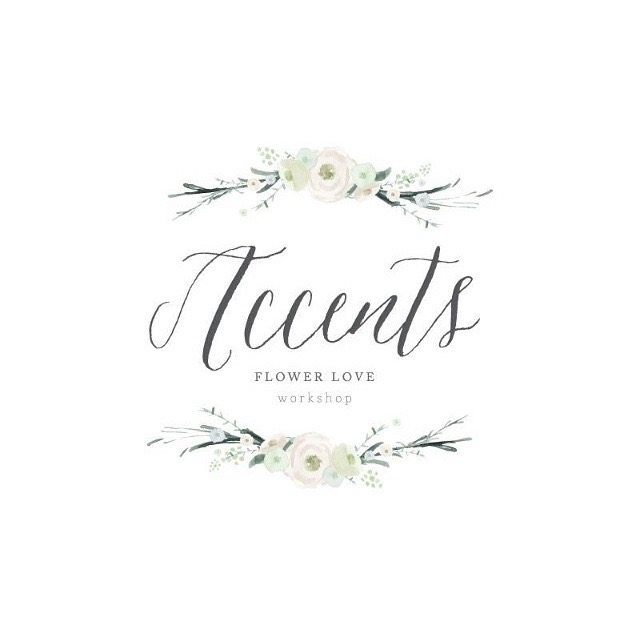 sometimes you have failures…
I wanted to host a workshop so badly because I had such a great experience at the ones I attended. But it didn't happen and ya know what, that's okay. I think it didn't happen because it wasn't supposed to. Really, I was not prepared to teach other's at this point, but I had that unstoppable energy… so instead I provided flowers for photography styled shoots and workshops which was the better route. Secretly I do still want to host a flower workshop 😉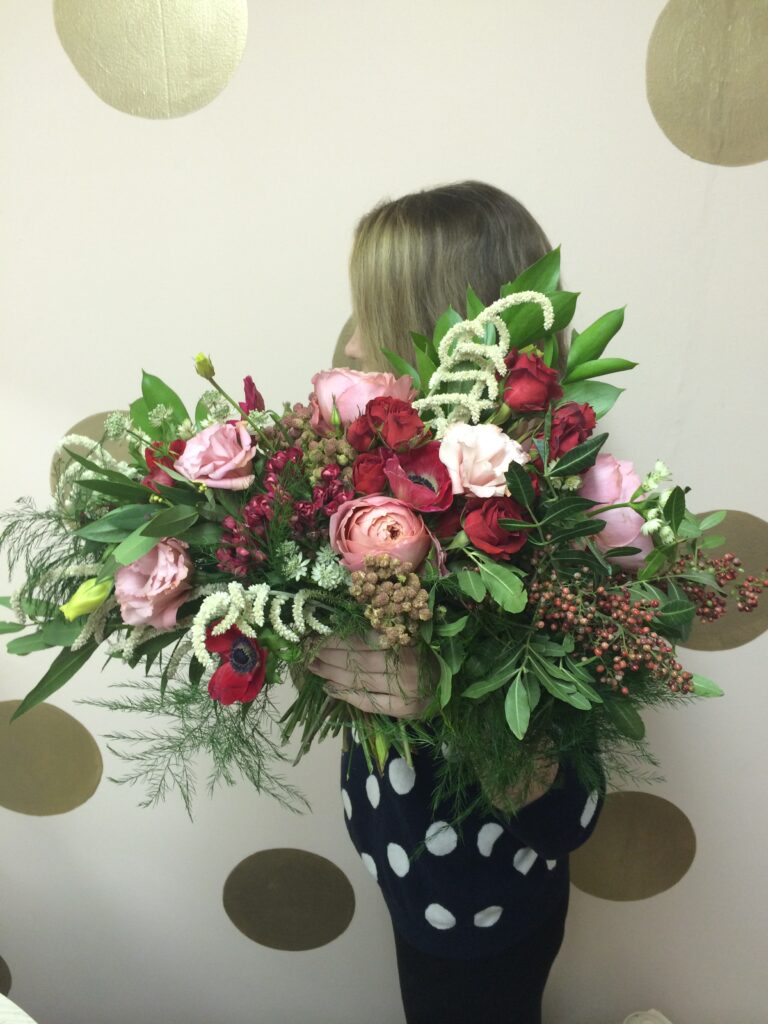 first bridal bouquet feature in an online blog (also loved me some polka dots lol)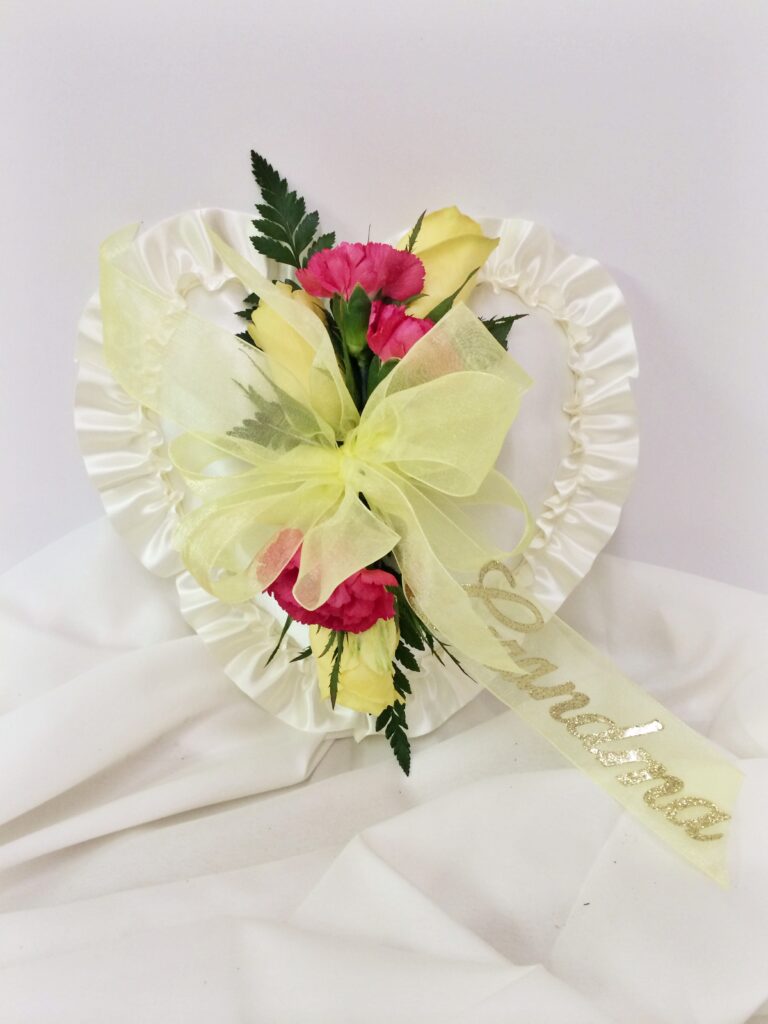 let's be real – this is how I was paying my bills
This was always my struggle – funeral work. It was what I was designing most of the time and my biggest profit, but who wants to see funeral flowers on their IG? No one. So I had to make it look as if I had this dreamy, fluffy, flower filled job. It was right here I learned the truth about social media – it was deceiving (not on purpose deceiving but 100% a highlight reel and to be viewed as inspiration not lifestyle).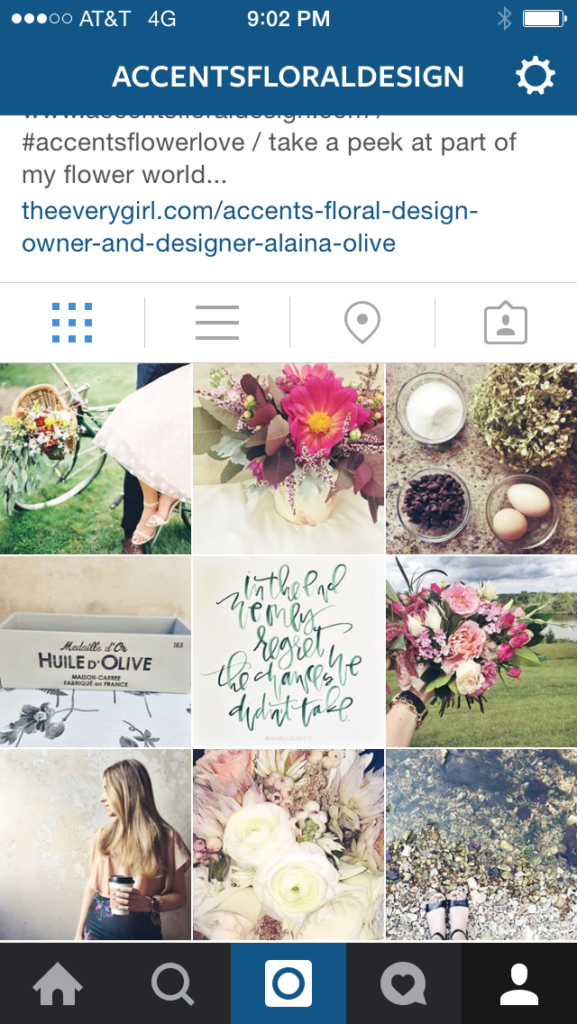 IG throwback – "in the end we only regret the chances we didn't take"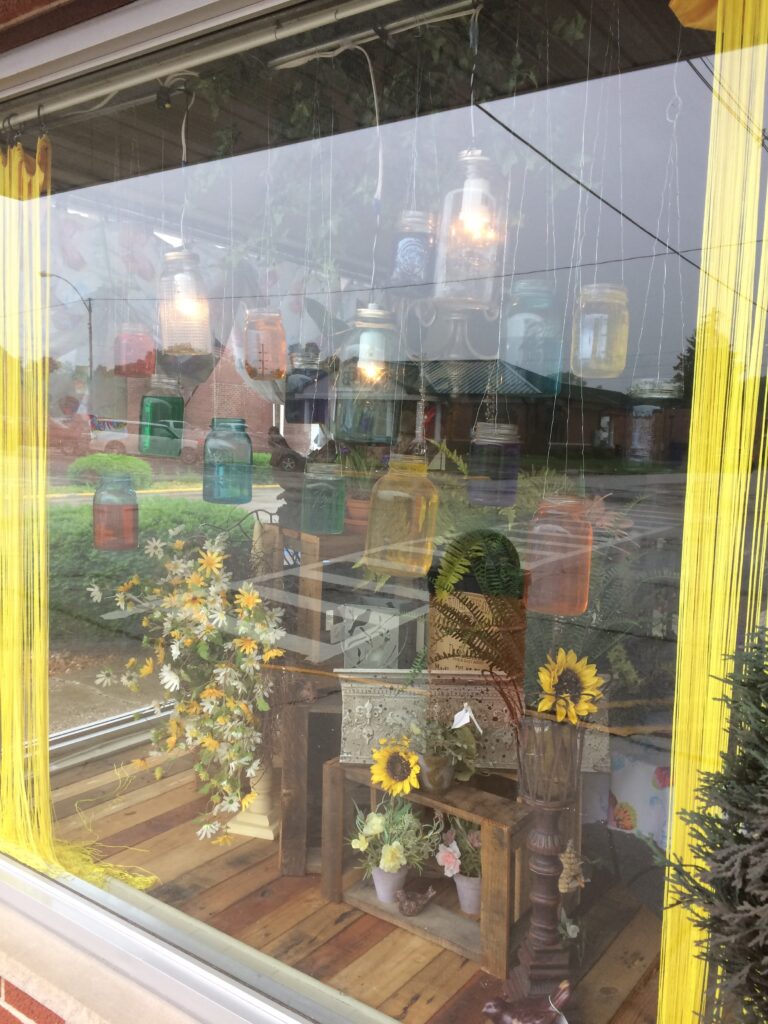 fall window – she's a cutie
incorporating my love of garden design into everyday shop flower orders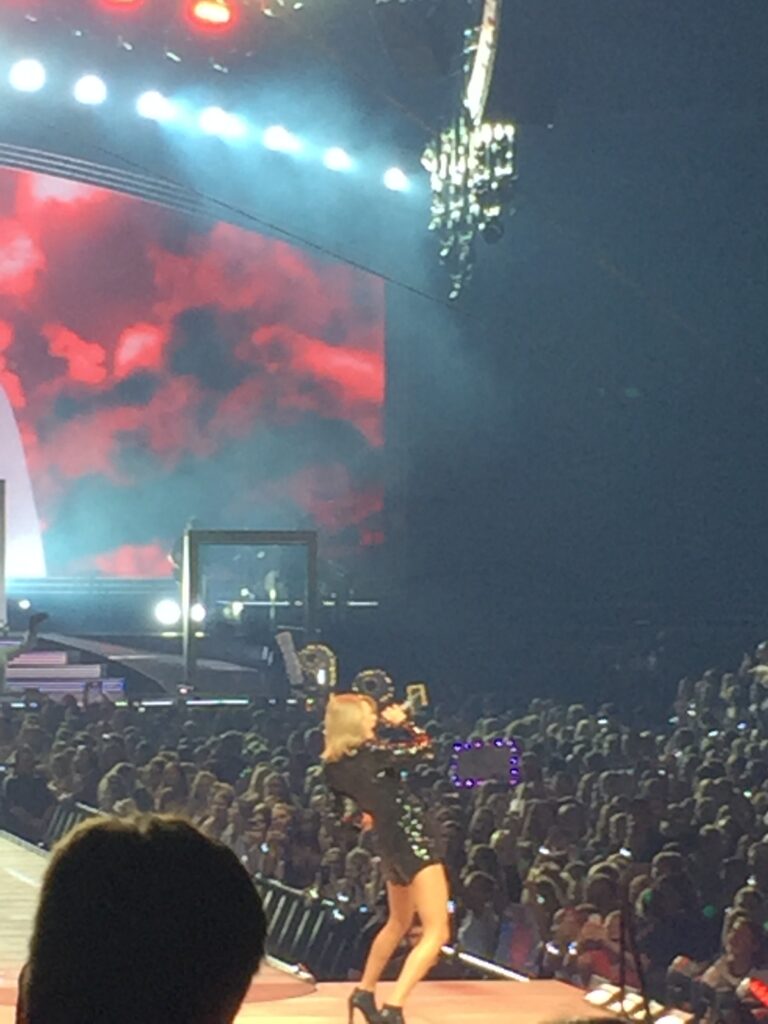 it's Taylor – who else (not flower related, but I did listen to more Taylor while working than anyone – still do!)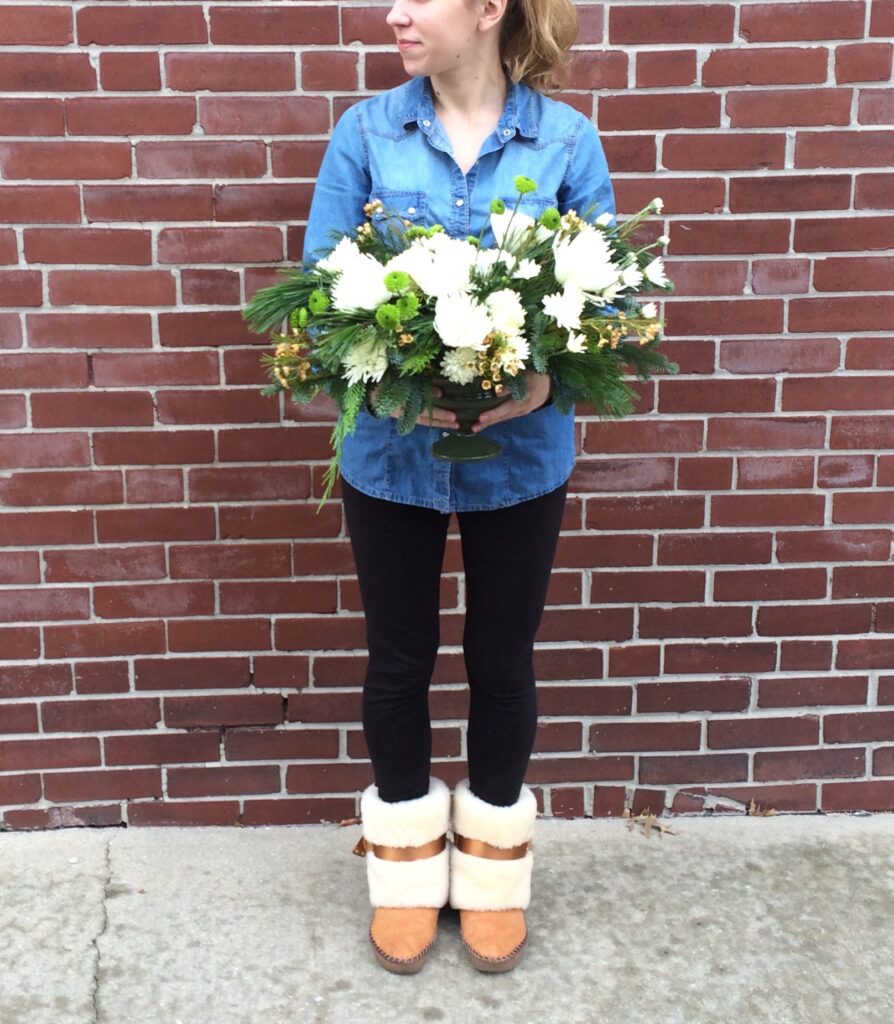 still doing it for the gram
2016 – the year I started booking my 'dream' wedding clients, but this came at a cost. I was starting to burn the candle at both ends and while it took a while to catch up with me – it did catch me.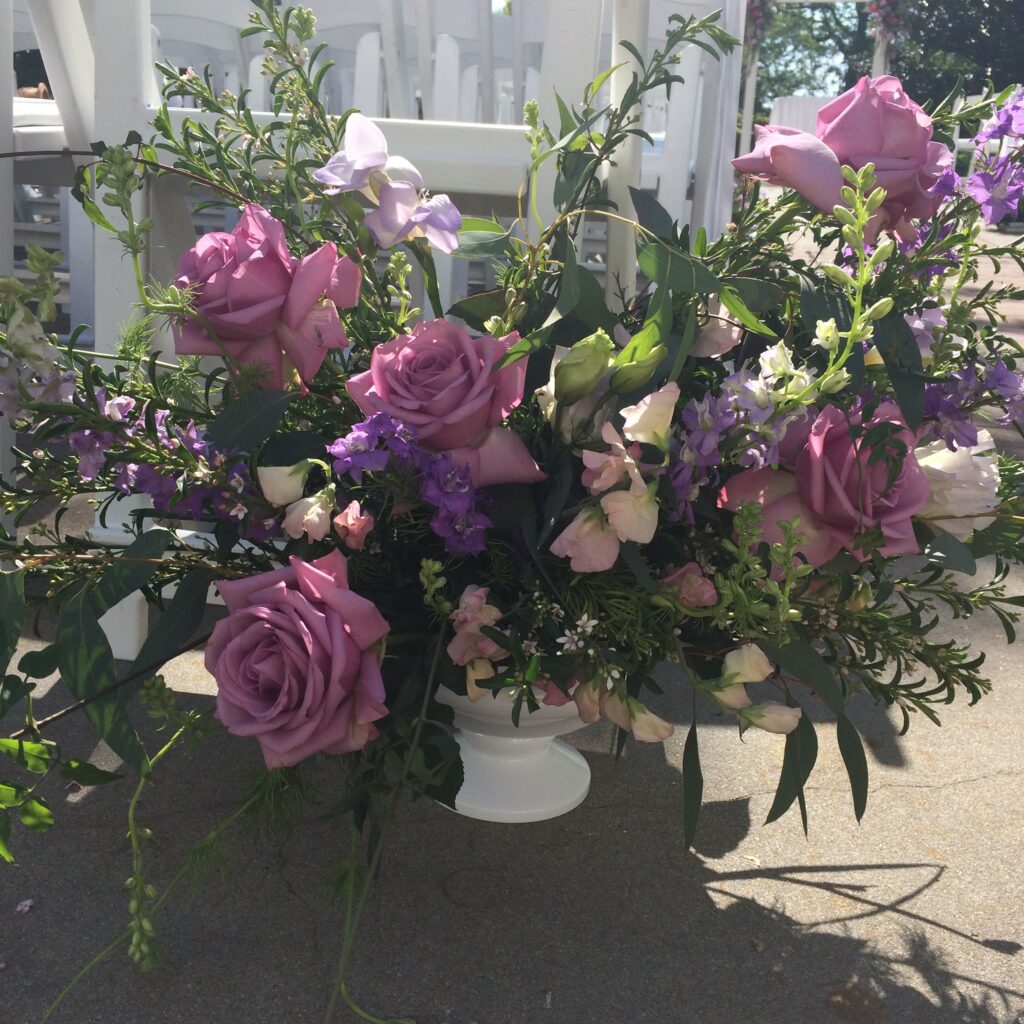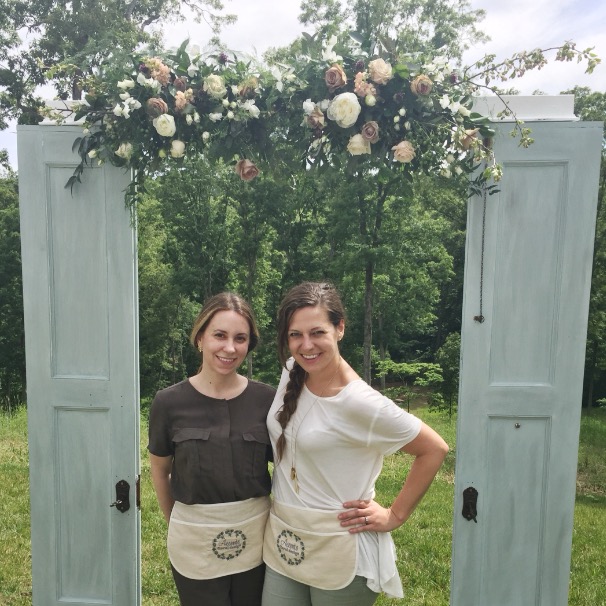 may wedding featured (also met some of the nicest ladies)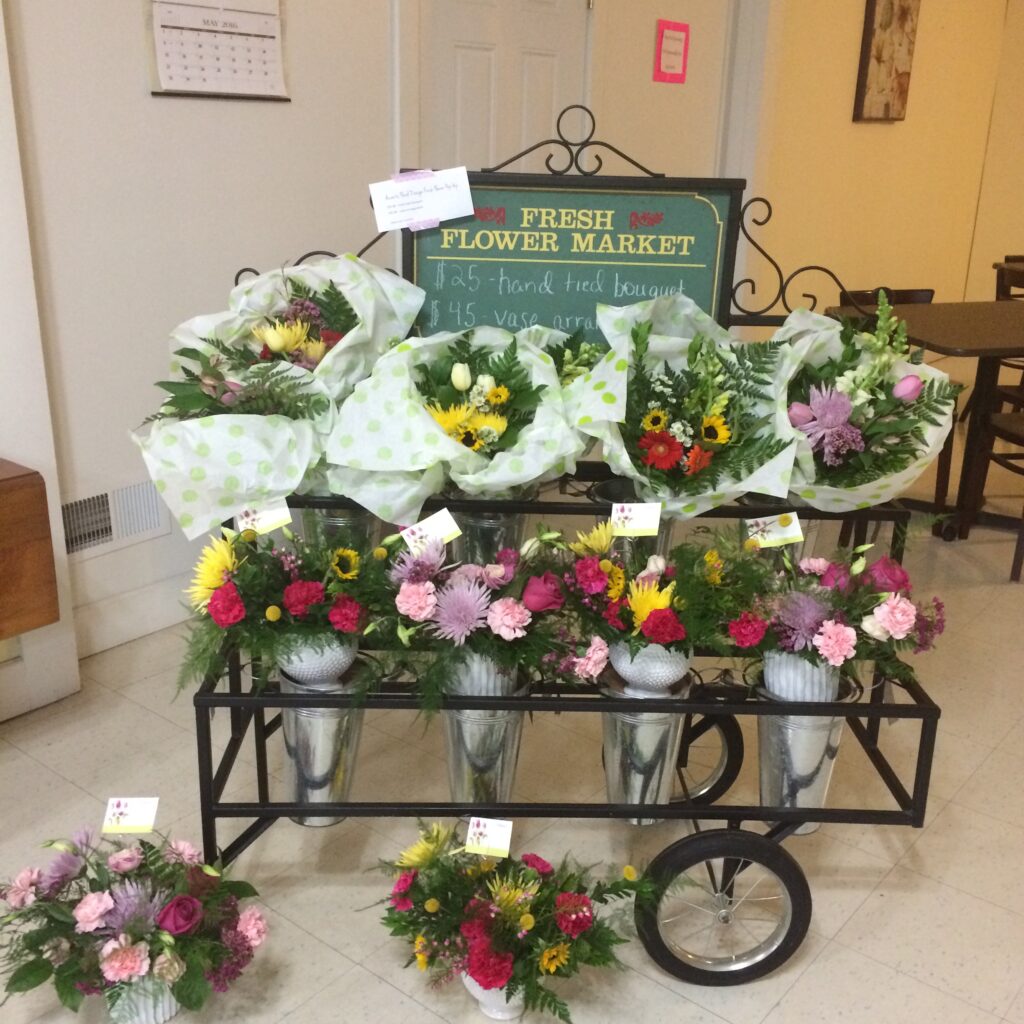 still running a flower shop basically myself – delegation is not one of my strengths
This is when the division, in my mind, of weddings and shop starts. Not actually for a few years, but it starts to get really hard to balance doing all my wedding work in St. Louis while still trying to run a 9-5 shop an hour away. Yes, my shop was open from 9-5, M-F and Saturday's 9-noon. I was there basically every day. I would head to St. Louis after 5 or on the weekends. Looking back I do not know how I did it all. Looking back now, I realize why I had burnout, resented the shop, and ultimately dreaded being there. More on this later, but back to the excitement.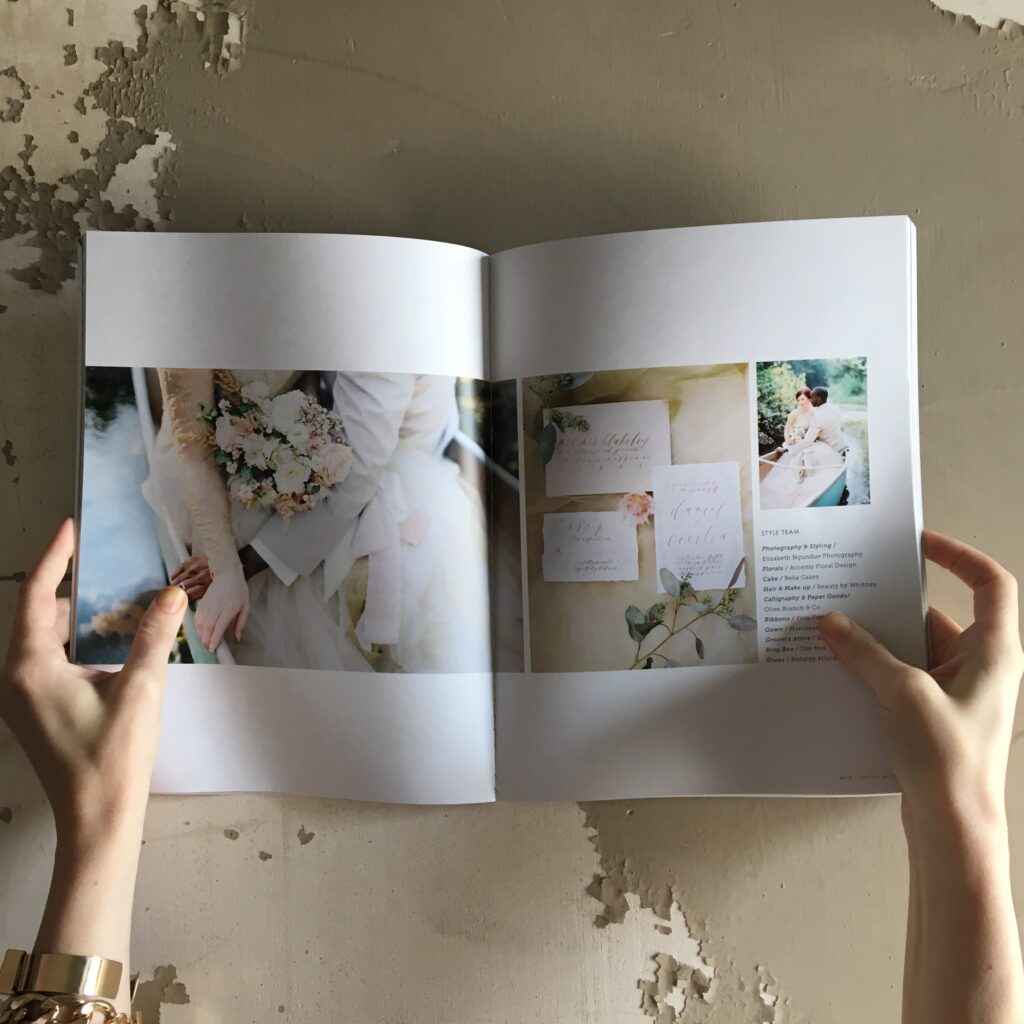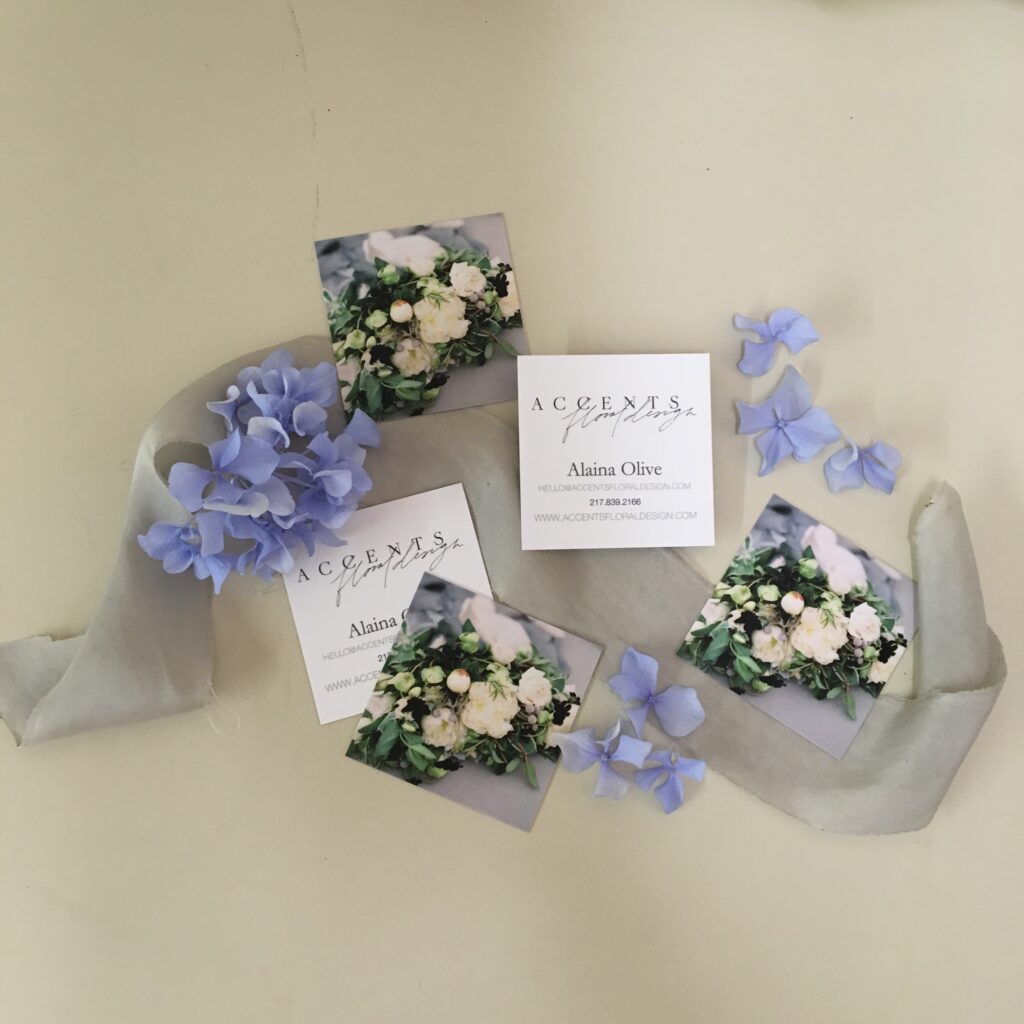 new logo – accents floral design and probably a new website
I can't get into how much money I've spent over the years on websites. Nope, not even going to think about it because they don't exist anymore. But let's just say it's one thing I wish I would have done differently.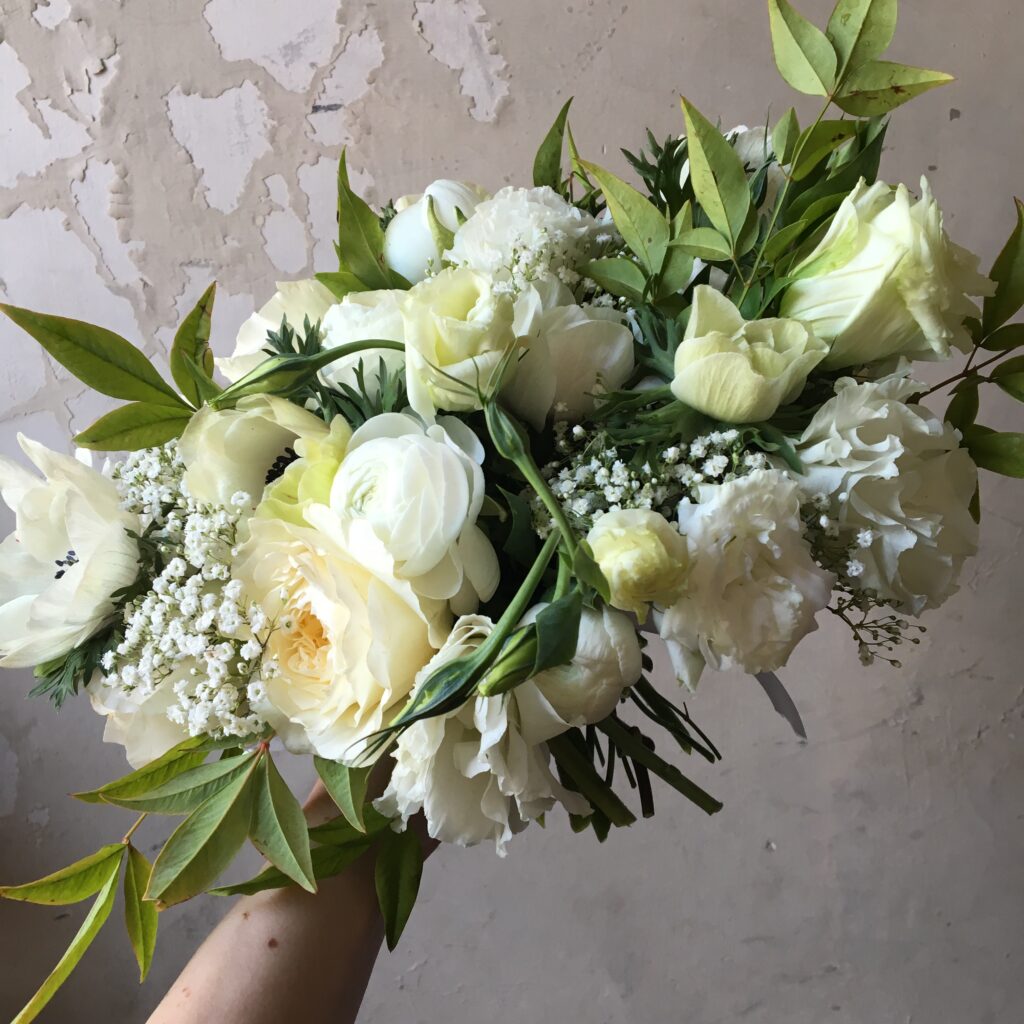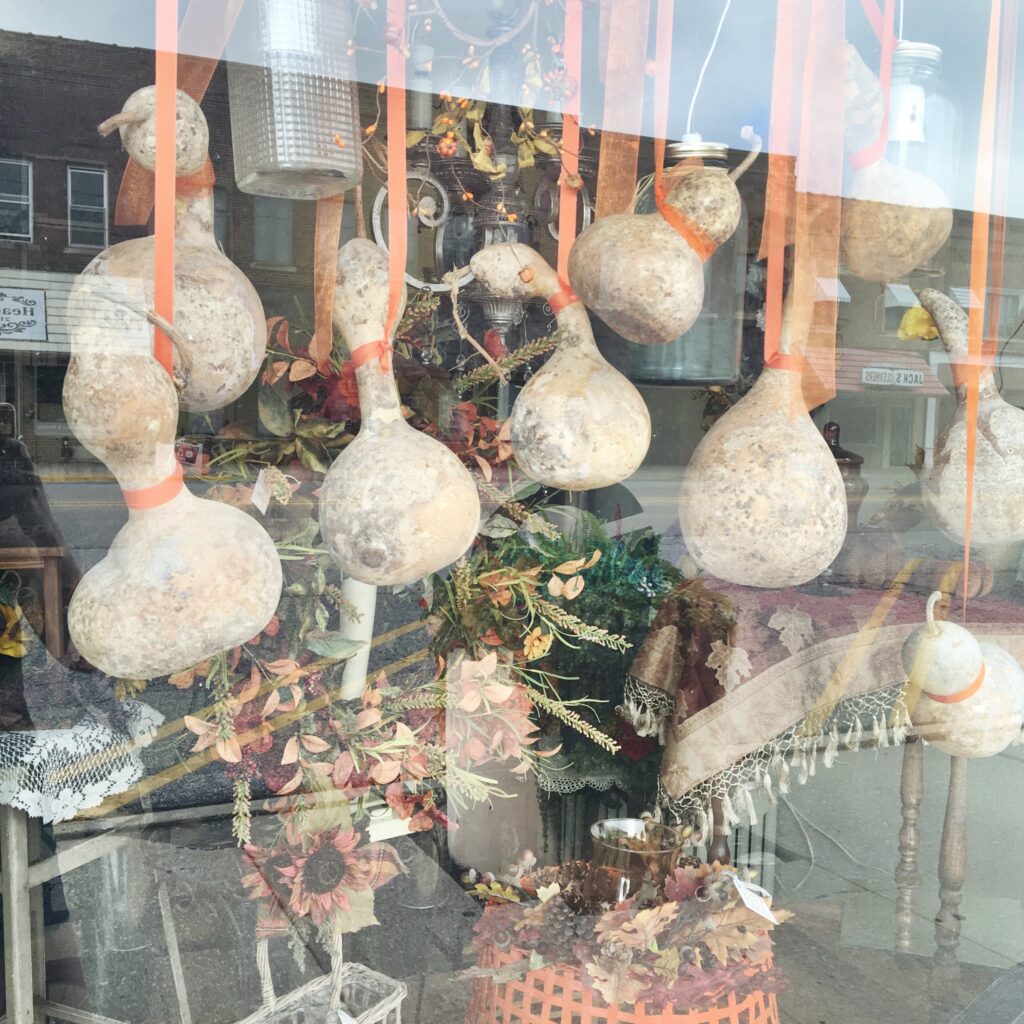 another beautiful fall window display at the shop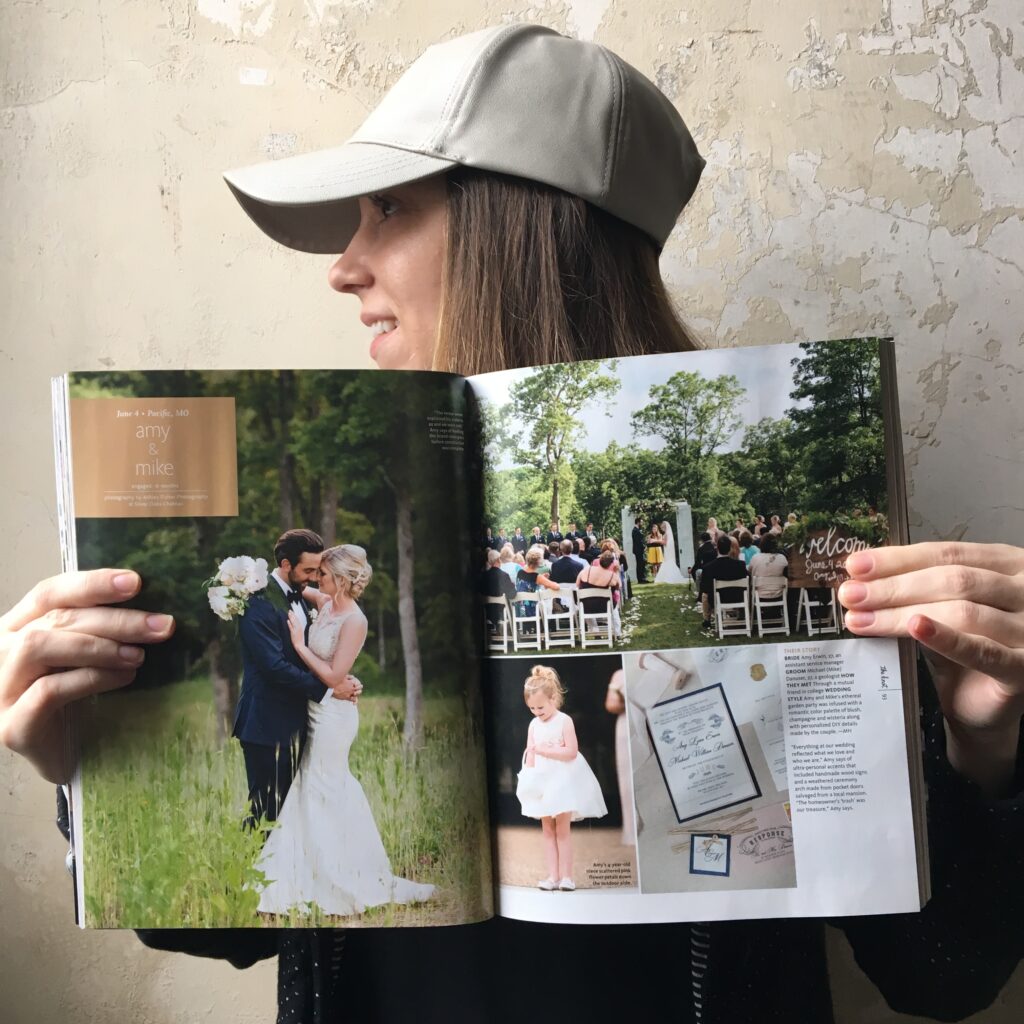 and another magazine feature!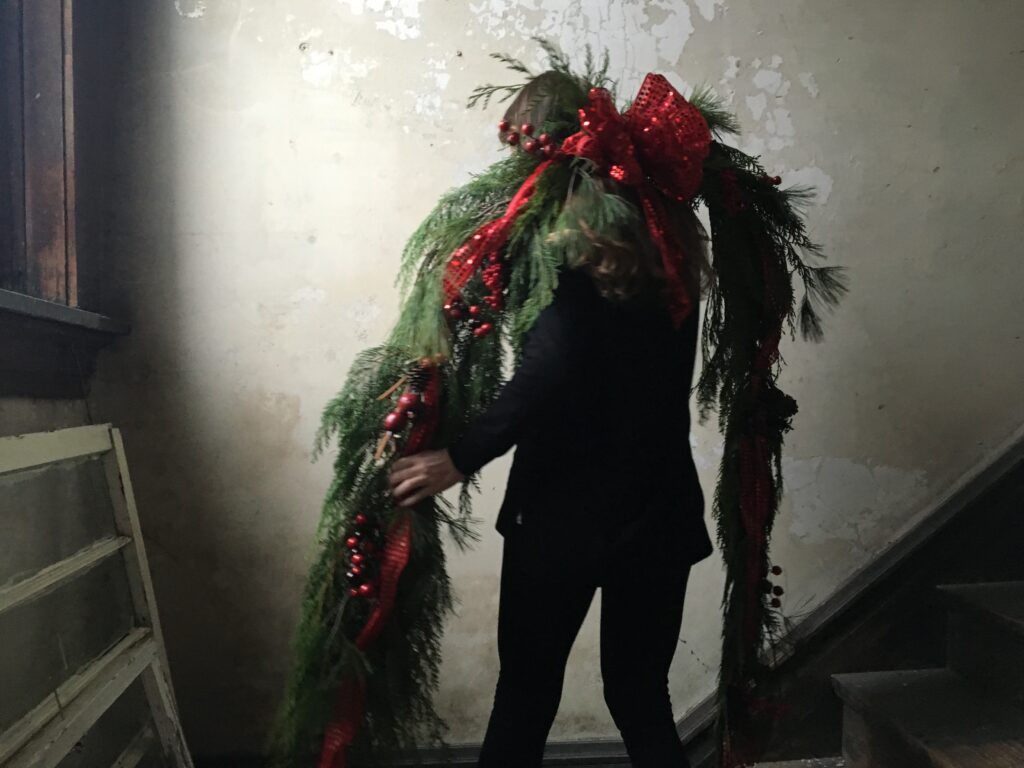 ahh, the holiday times – always felt a little sad, but kept busy as to not feel those feels (anyone with me here?!)
2017 – Now my camera roll is full of weddings and less shop. Naturally I'm feeling this pull to separate the two as I feel as if I've tried my best to turn the shop into something it just wasn't ever going to be. I decided I needed to work with a business coach and she said one of the most important things to me that changed my mindset and my struggle. I have dedicated a whole page in the "that florist life" booklet to this because it's an important topic. Needless to say, a shift started to take place inside me as well as for my business. But I still had lots of bills to pay, so work, work, work!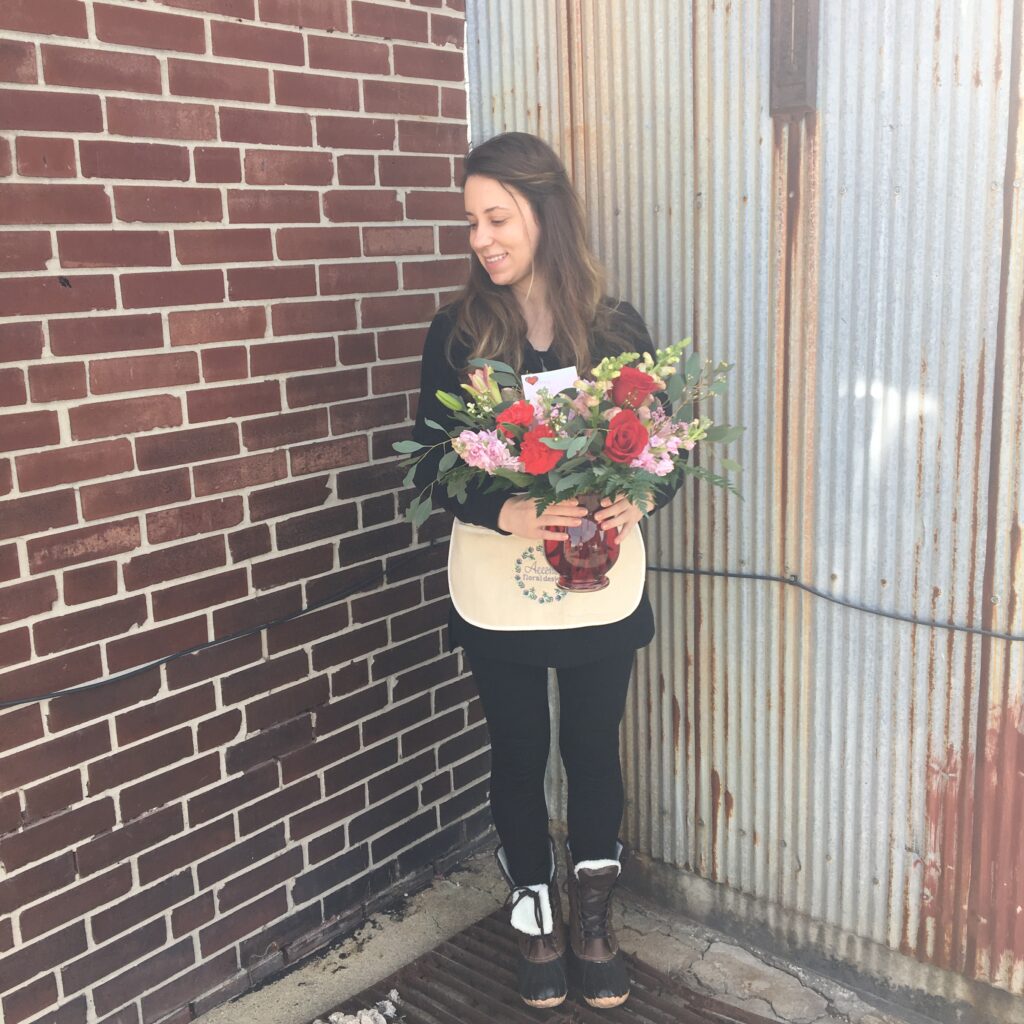 Valentine's Day – still dreading it, but trying not to show it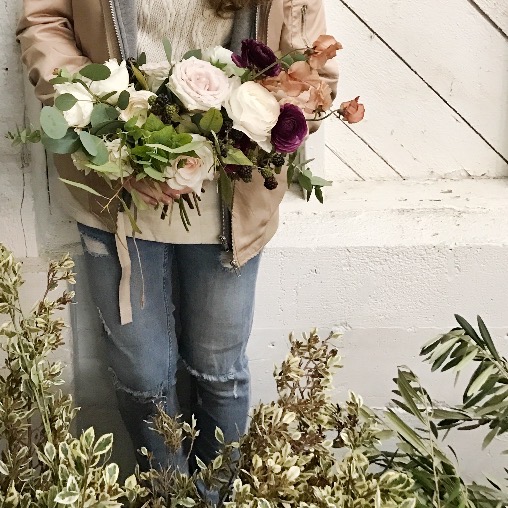 Another flower workshop that wasn't worth the cost
I go into more detail about this topic in the booklet. I learned a very important lesson attending all the workshops I did.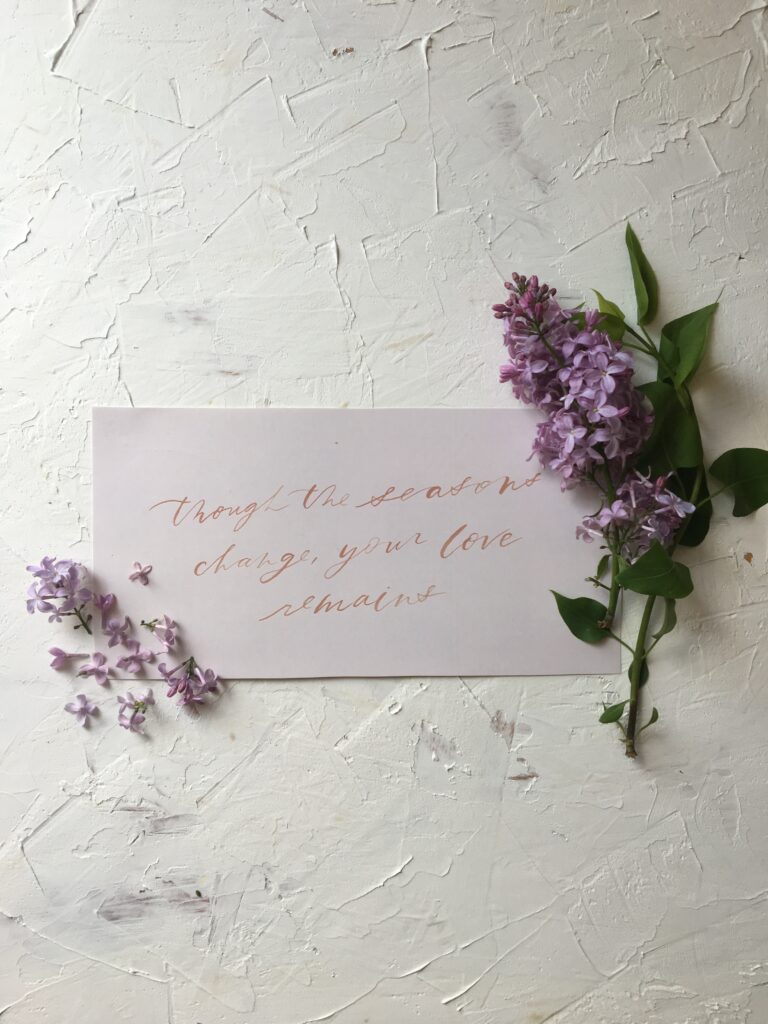 "though the seasons change, your love remains" – still rings true today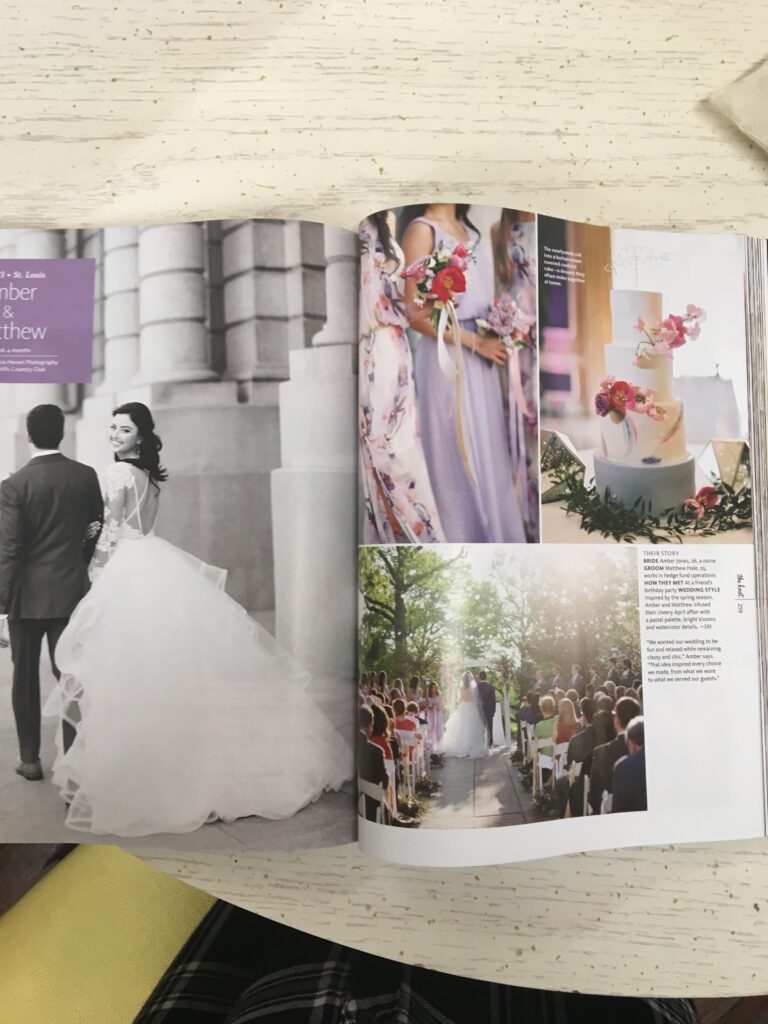 more magazine features – beyond thankful, but also I worked my butt off for this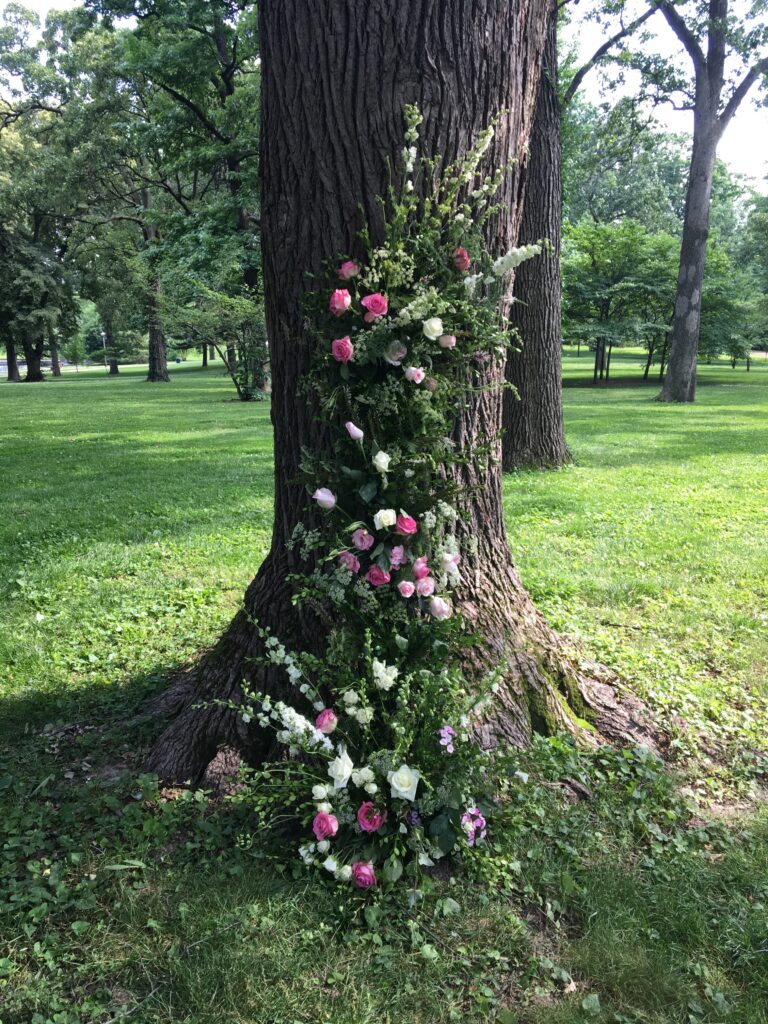 booking SO many amazing weddings
I just want to say, I had no clue what I was doing here. Especially designing these tree flowers. I hadn't seen this done in real life before, but I figured it out. Is this my best work – not at all. Still today I have to give all the love and thanks to those beyond wonderful bride's who gave me a chance. I truly gave my all to each wedding even if I didn't know what I was doing – I tried my hardest.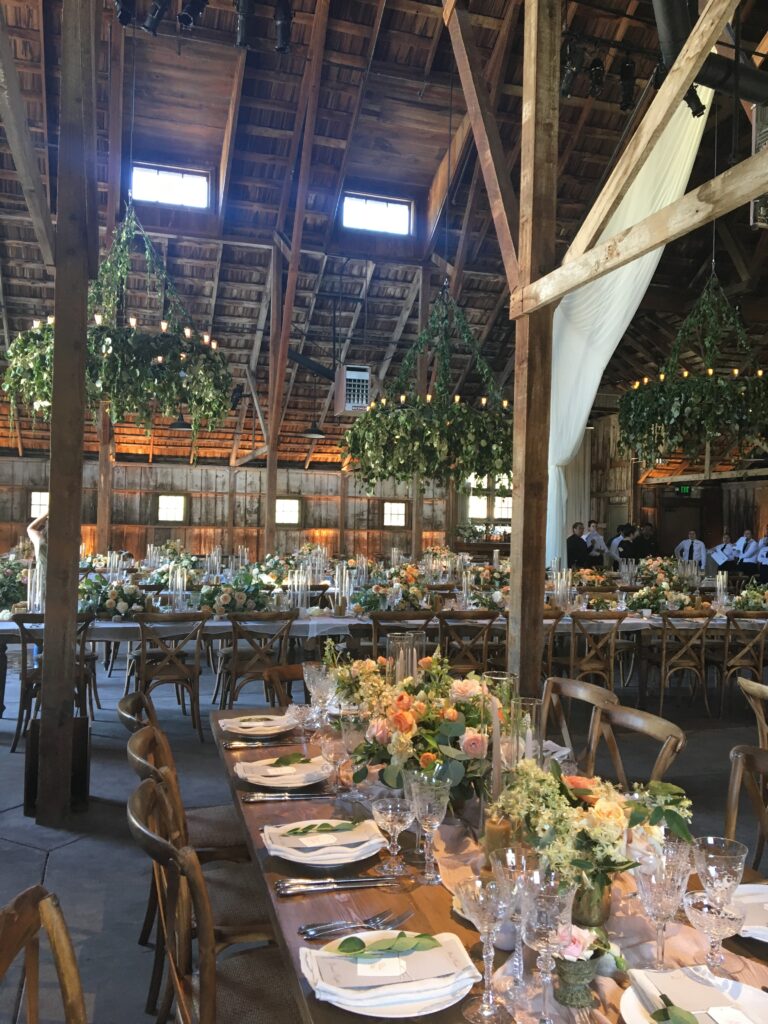 I got to freelance for one of my favorite florists at her CA wedding – it was amazing!
I also had this takeaway from working this wedding that I think is important to share – she deals with the same issues as me. I think we tend to put people on a pedestal who we look up to or have what we want and think they have it made. What I realized is she dealt with many of the same things as I did (mine were on a smaller scale compared to her because I wasn't doing the high caliber weddings she was). It was here I learned that our success is defined by us and no matter what 'status' you have, you still have problems which should be common sense but isn't always. It wasn't for me until this experience.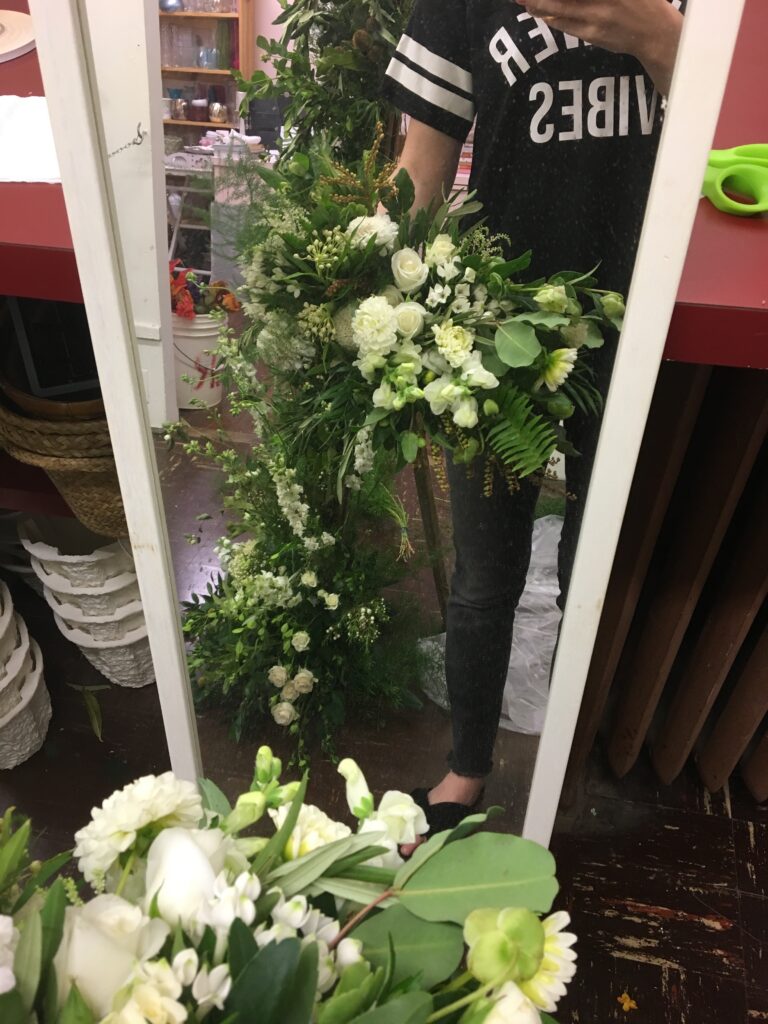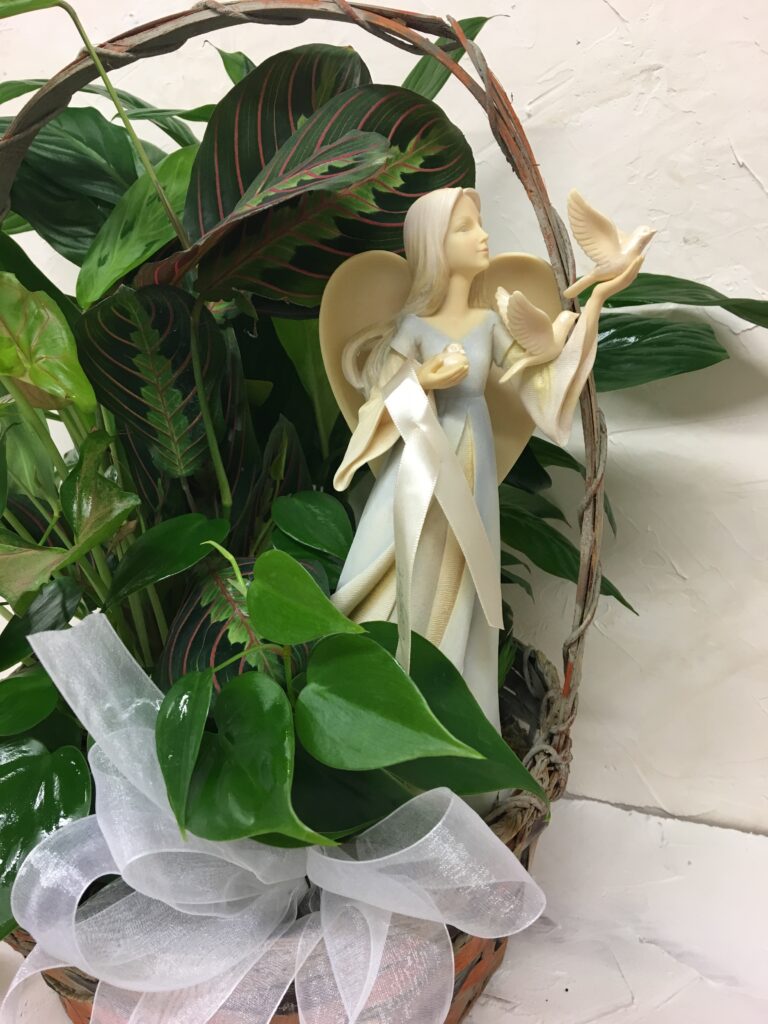 still selling lots of funeral items
2018 – The split happened. All my wedding work was now under Olive and Gene Weddings. This was the year I felt the most like myself during all the years. I was designing what I loved and clients were loving it too. At the time, garden style designing wasn't as popular in this area (they always say trends / styles come to the Midwest last) but I was doing it. I wasn't sharing anything but this style I wanted to design. Was I still doing regular, roundy – moundy and traditional work at my shop – yes, but I wasn't sharing that to my bridal clients. This was it. These were my peak wedding years. While over at the shop, she was suffering big time. I was full force ahead on growing my wedding business and put the shop on the back burner. In all honesty I should have put her up for sale, but I wasn't ready for that. I was still too attached to her. Even though she was a crazy amount of stress, she was my baby (I know, I don't like it either when we give non-human things human titles). But, for me, this was all I knew of being a florist. I thought without my shop, I am nothing – who will I be? Obviously it wasn't healthy.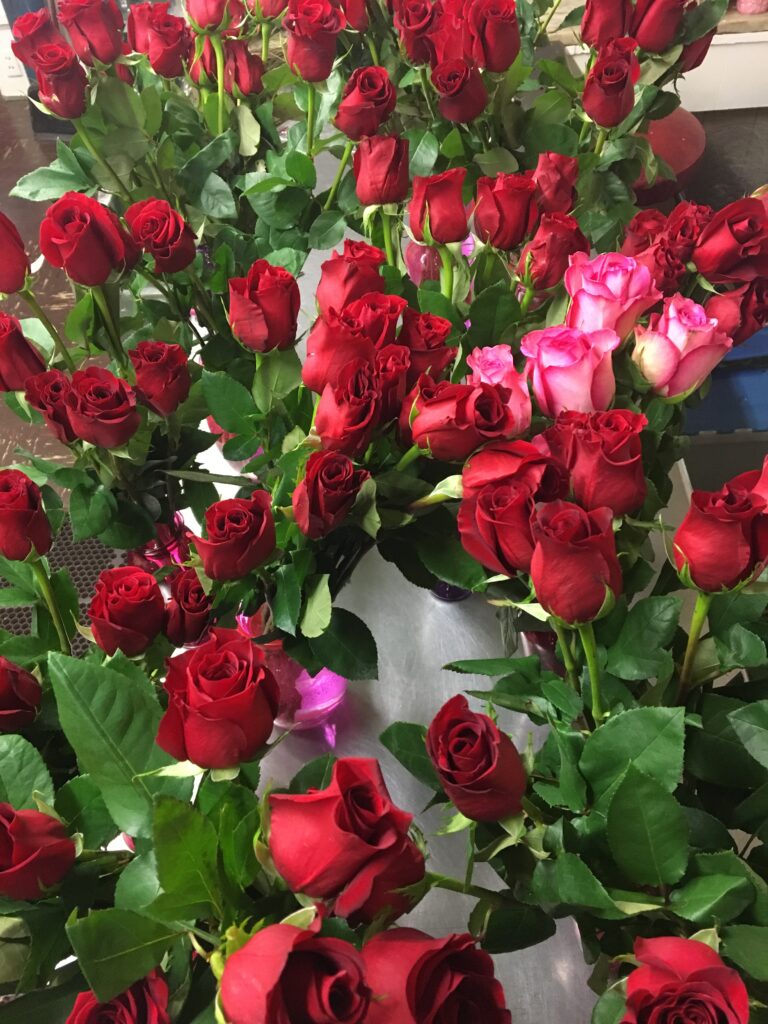 still crying during Valentine's – every year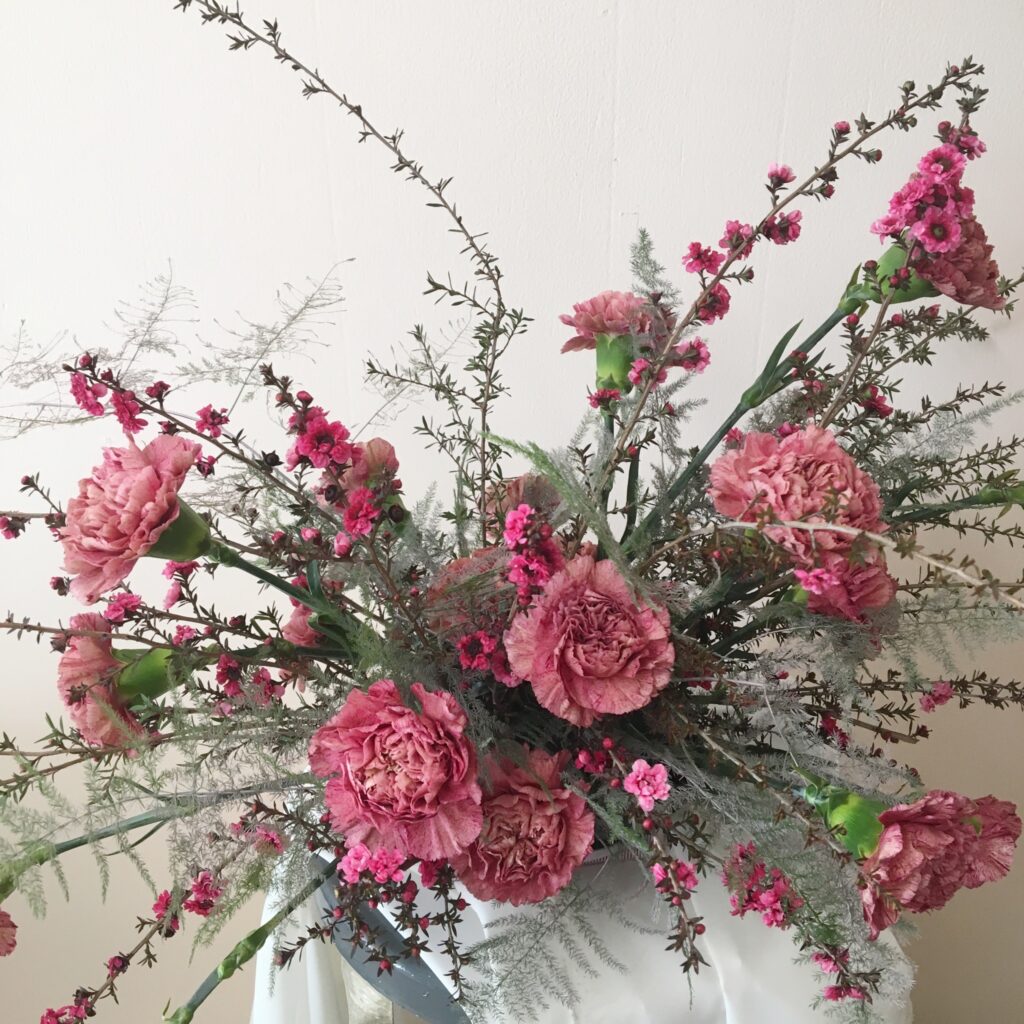 always using extra flowers to practice and share the design style I loved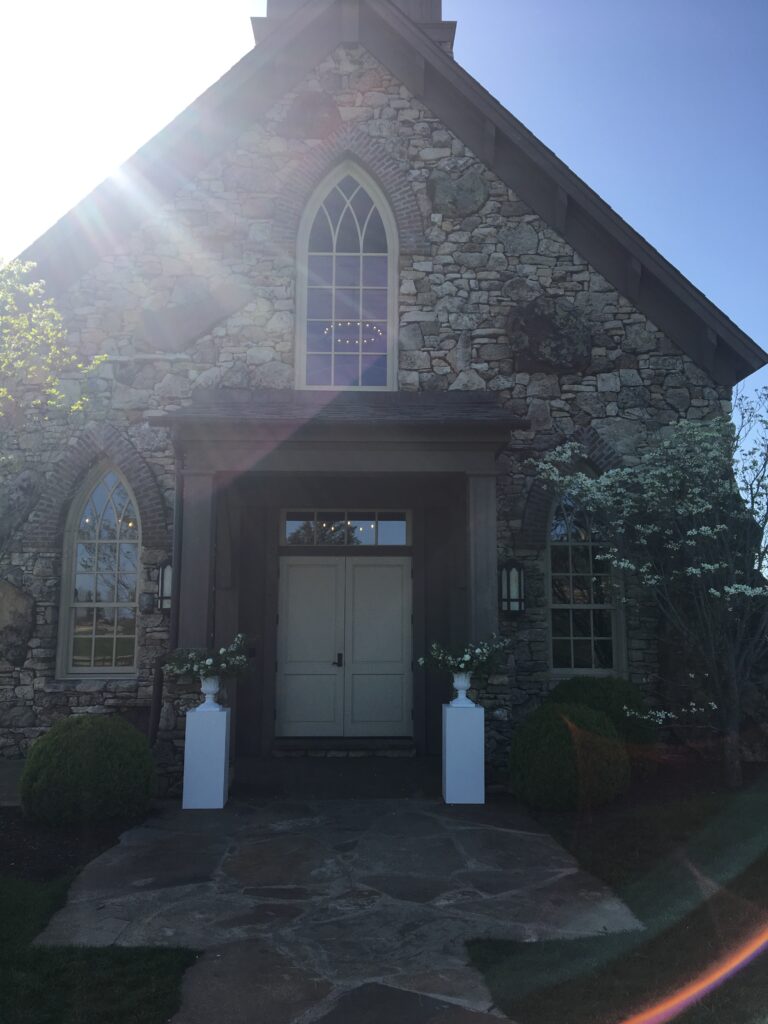 first year of booking out of town (stl) weddings – this one was in Branson, MO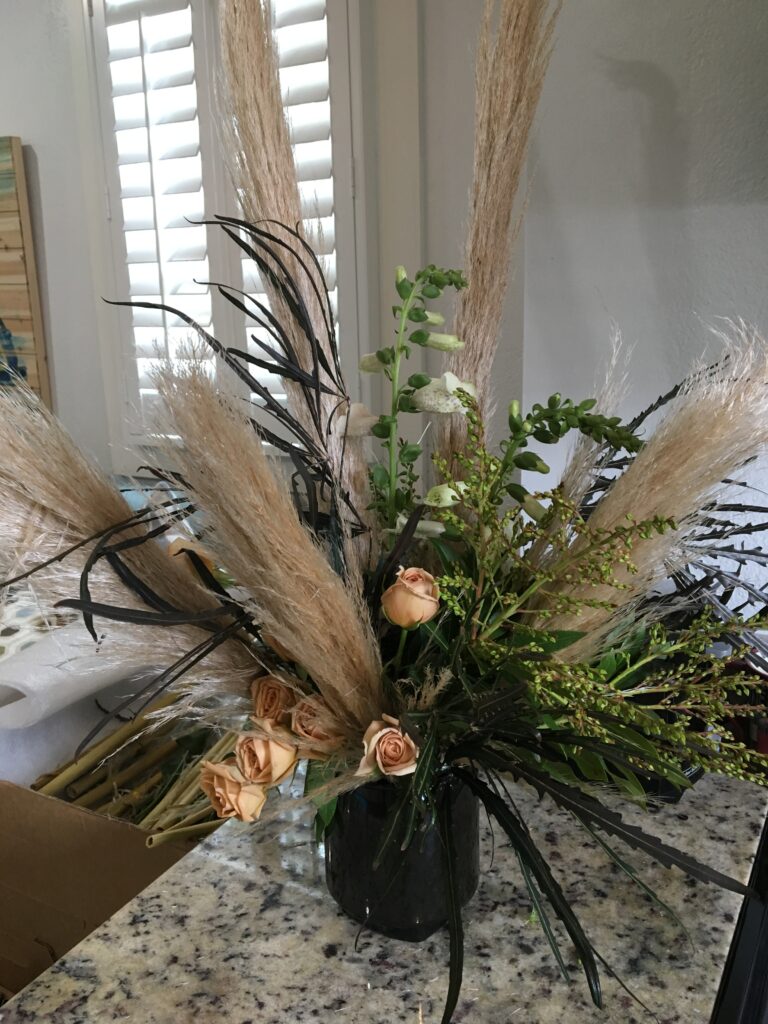 Charleston, SC wedding (it was a friends, but still did all the flowers)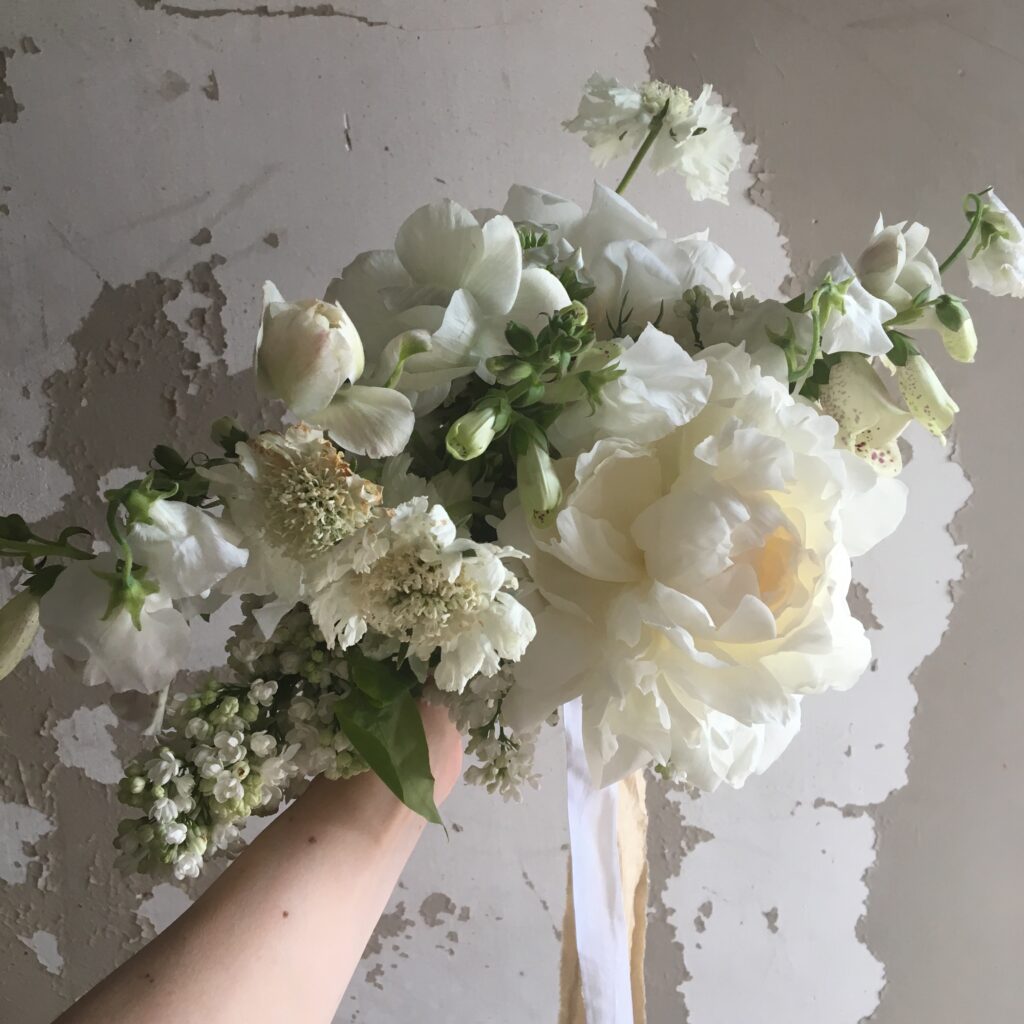 photo session for the new olive and gene weddings website
photo session continued – was truly loving this moment in time and am forever grateful for those who helped / gave their time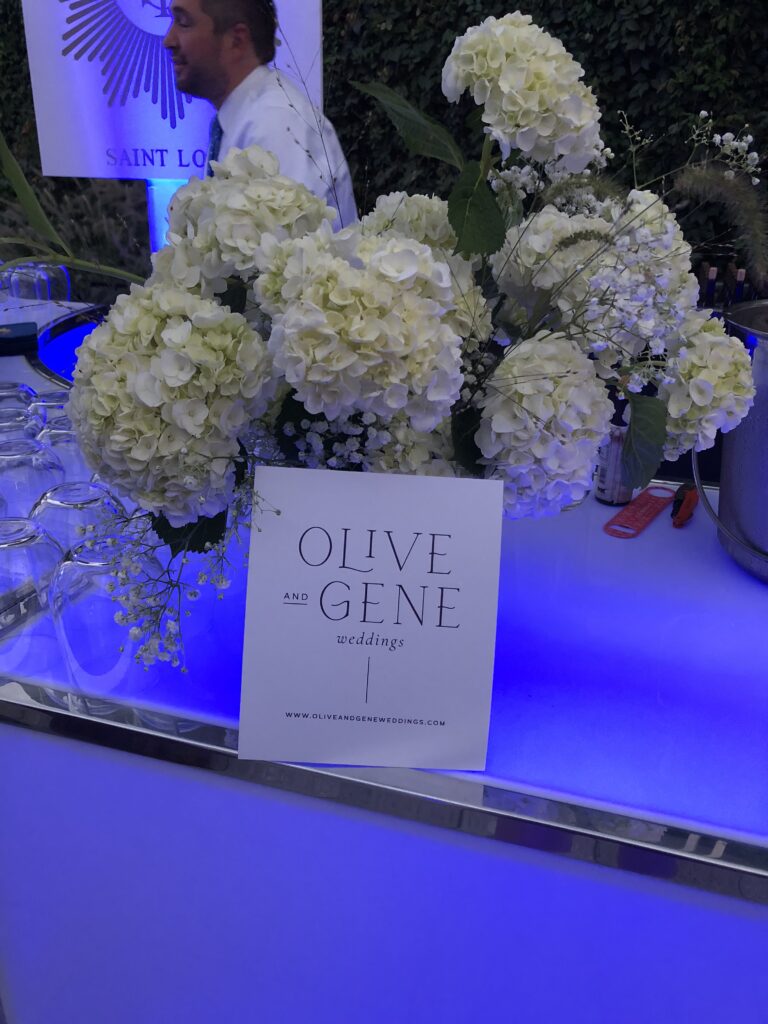 O + G Weddings debut at the first stl scout guide event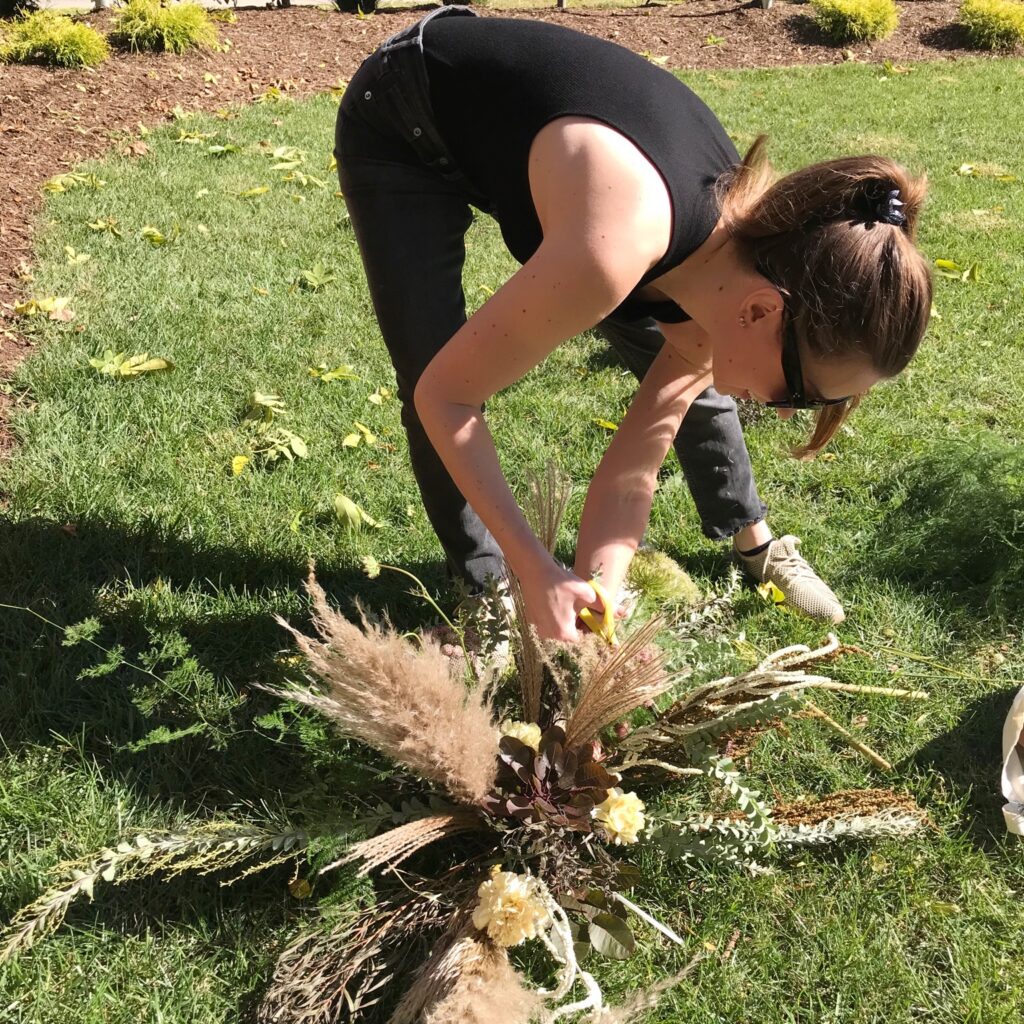 still slinging weddings on the weekends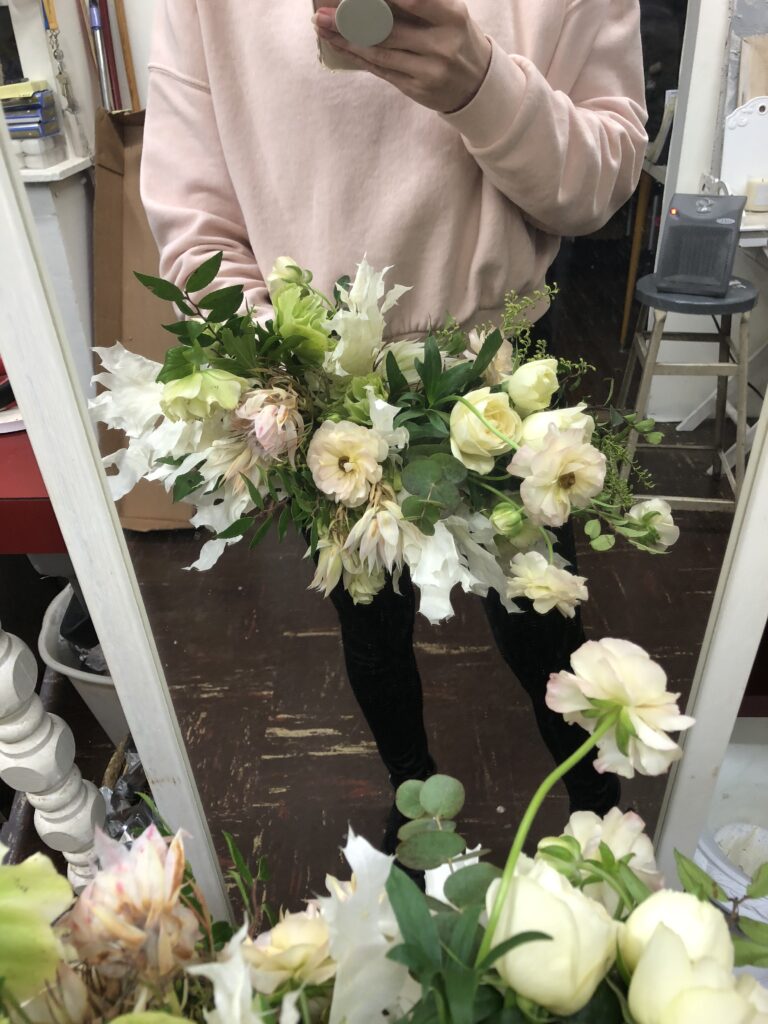 and still slinging shop flowers (this bouquet was not for a shop client) peep my little heater in the back – still use that today
2019 – similar year to 2018. Still working away on weddings, while the shop takes a backseat. Slowly working up the courage to sell the shop, but I still felt a lot of hesitation and guilt for wanting to do this. Part of it was my ego, part of it was fear, and part of it was sadness. Tried super hard to push online shopping at the shop, but being so traditional – wasn't much of a success yet… little did I know what the following year would bring. This was always such a pet peeve of mine with the shop, so I'm going to share it. Yes, I understand most of my clients were older in age but they shop online through Amazon so why can't they shop online for my shop?! Frustrating beyond. I always said back then if these old school business model's don't change and upgrade, they are going to go away. Unfortunately, that's exactly what happened to my shop.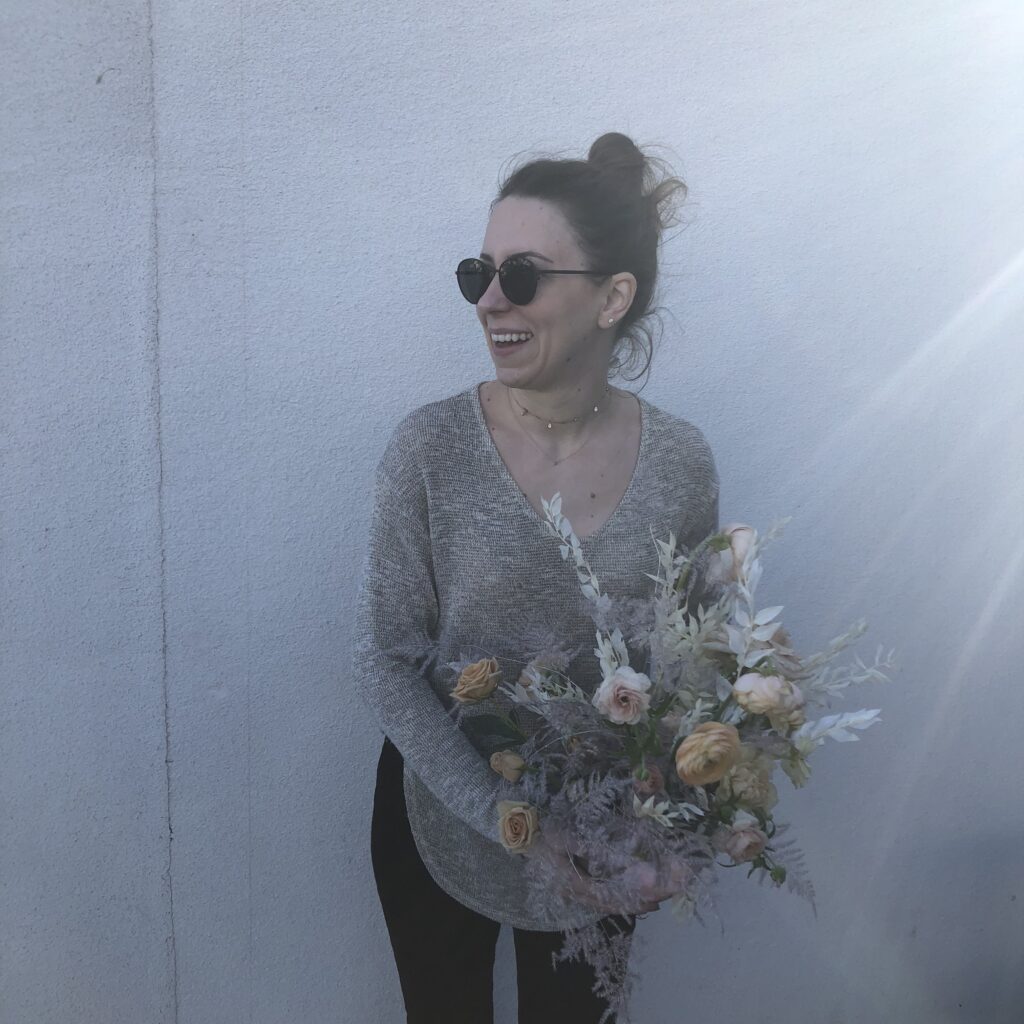 last workshop I attended in Los Angeles – first and last both in LA (didn't realize that until right now)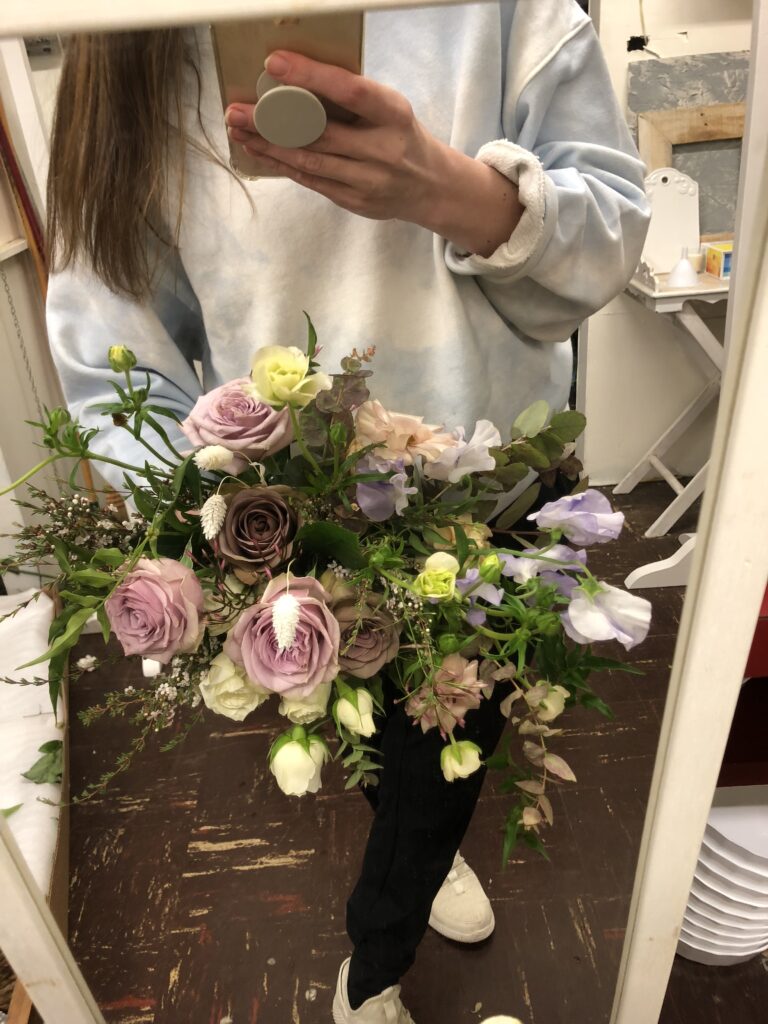 still getting to design for amazing weddings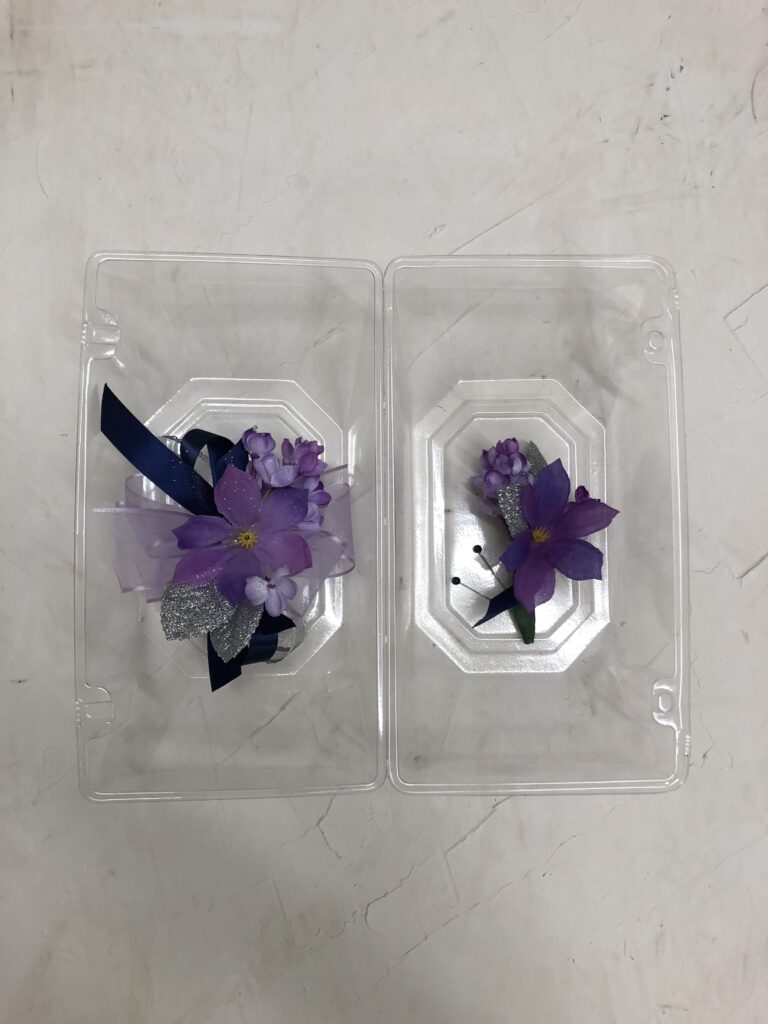 still at the shop – prom flowers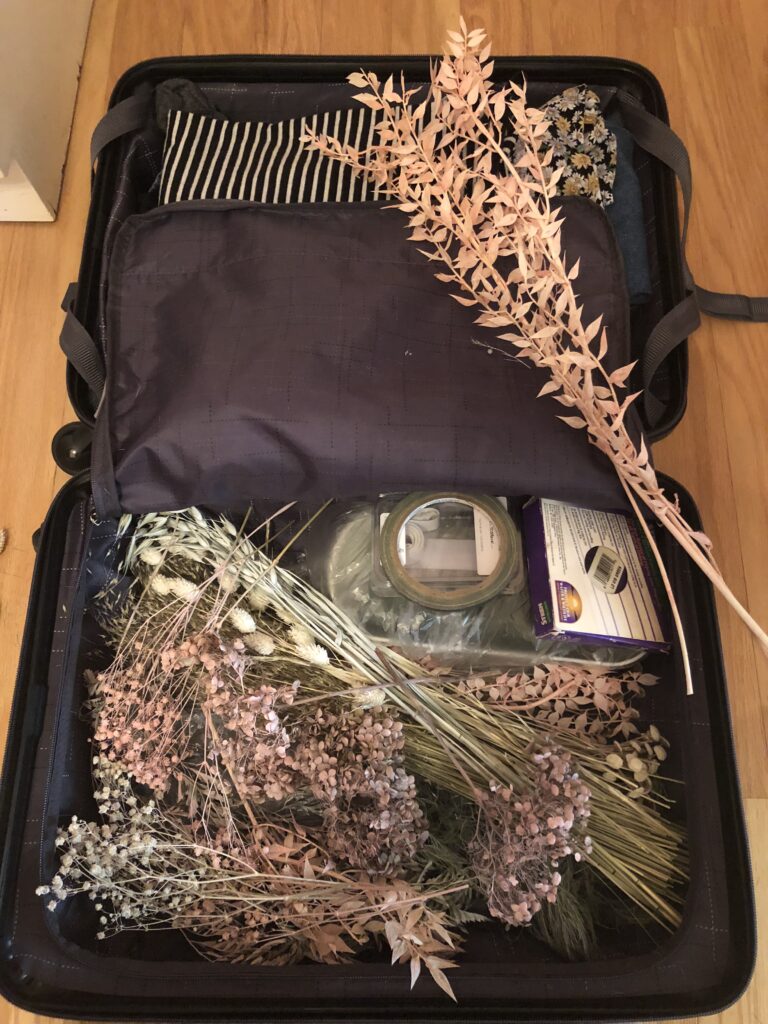 still traveling as much as I can – here was Austin, before that Chicago and Michigan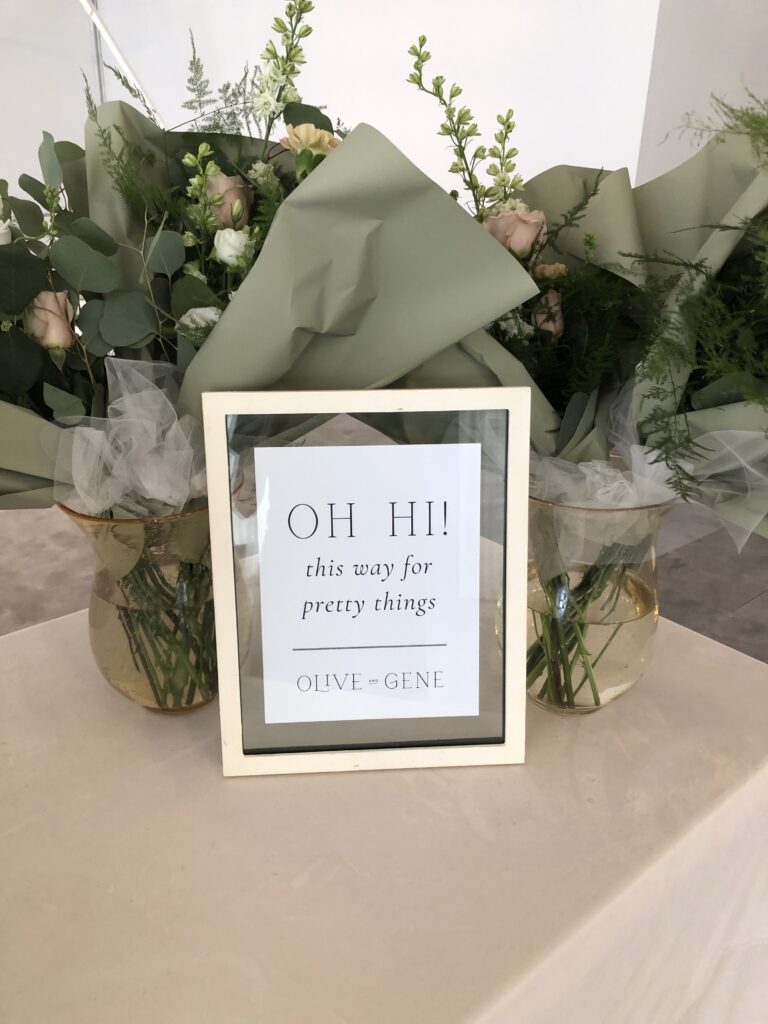 attempted to throw a fun 'open house' event to showcase the new brand – was a flop but thank you to the 4 people who did show up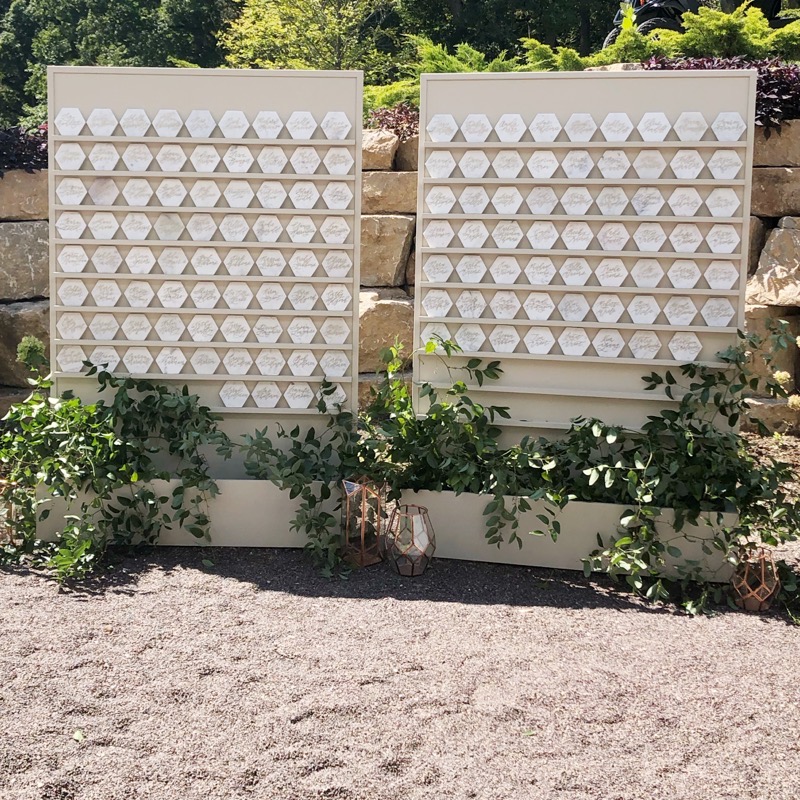 OH this wedding! I loved her!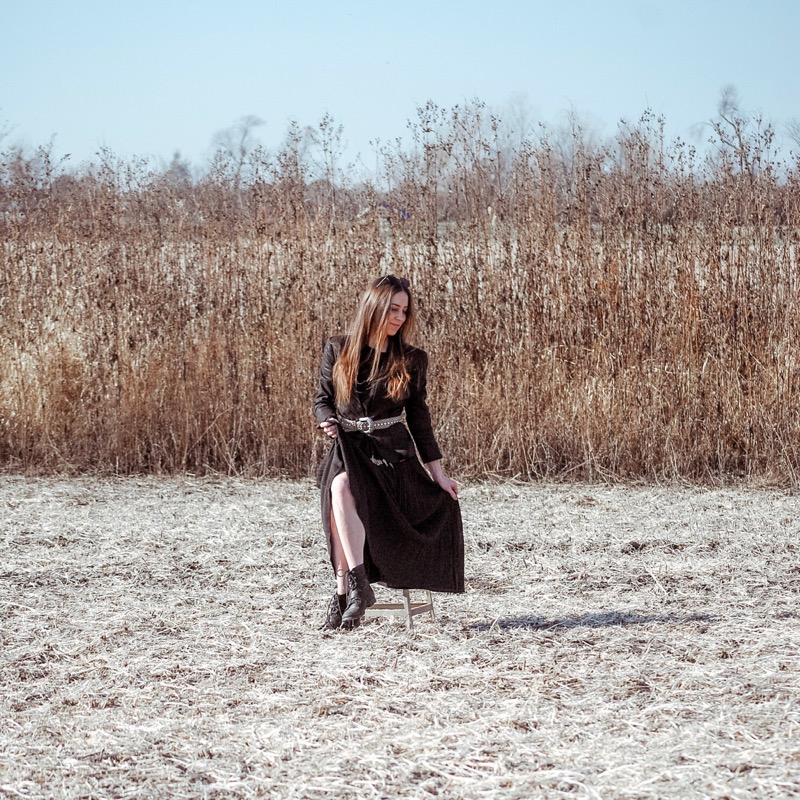 started to make a shift towards the end of the year into more blogging – I could feel a change coming
As I mentioned before about ALL my websites and wishing I wouldn't have started one then stopped for a new one because I would have so many blog posts right now. I started blogging in 2011. It's something I've always enjoyed doing, but I don't profit from it so it's never been something I've thought too much about…until now.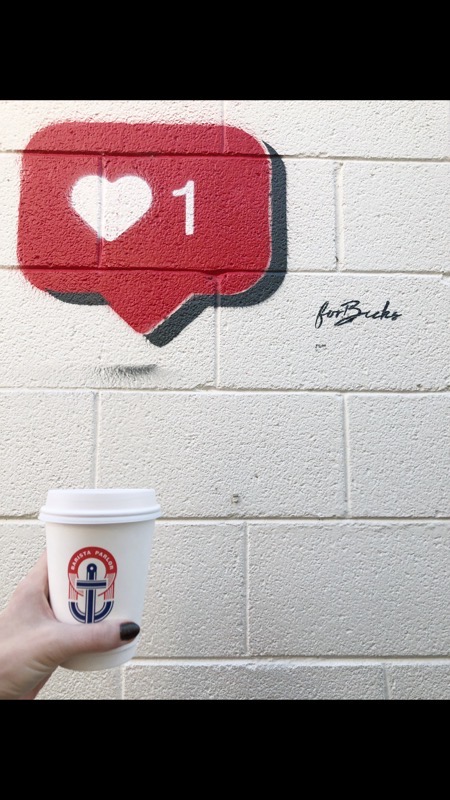 started making connections in Nashville – I would be returning 2 more times after this freelance job in December
2020 – January and February were normal months. I was desperate to not run the shop anymore, but felt as if I needed a reason besides what the truth was – I had outgrown the shop and it didn't fit in my life anymore. I was looking for a change, I wanted to move. Of course, Nashville was top on my list. I actually got a job working for a wedding planner who lived in Nashville. I started doing virtual computer work for her in January with plans to work with her in person, but we all know what happened in March. I don't want to say that anything good came out of that time because still today we are dealing with the side effects that are not good. But I was given something I hadn't had in 7 years – time. Time away from my business. While I wasn't making much money, I was allowed space to breathe. It was during this time I knew I would never go back to what was before.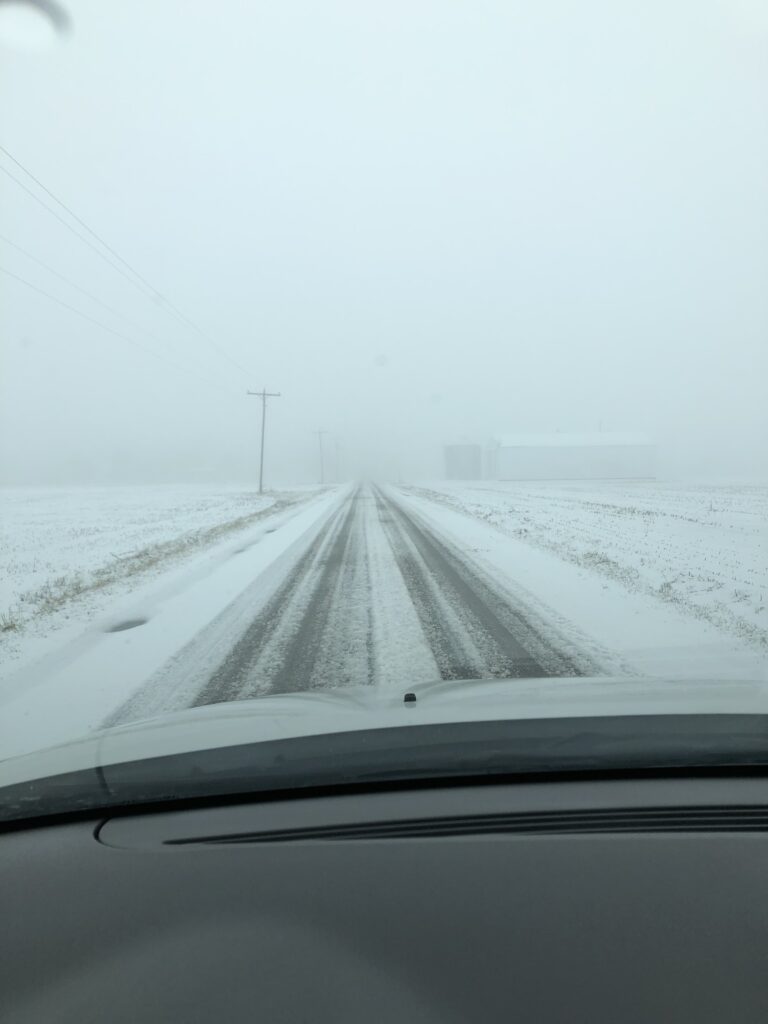 this is what it's like delivering flowers in a rural town in the winter and this was actually not bad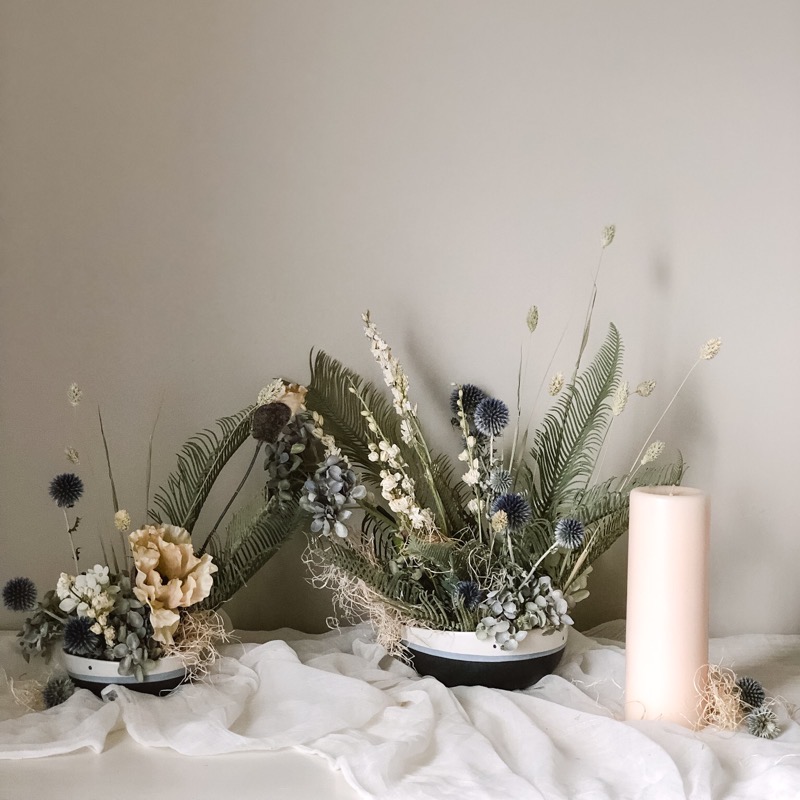 April 2020 – started designing with faux flowers… my way
Faux flowers are nothing new to me. At the shop we called them silk flowers and I've worked with them since day one. I would design all types of arrangements with faux, but didn't fully get on board with them until now. As I said before 2020 was a year that changed a lot of things.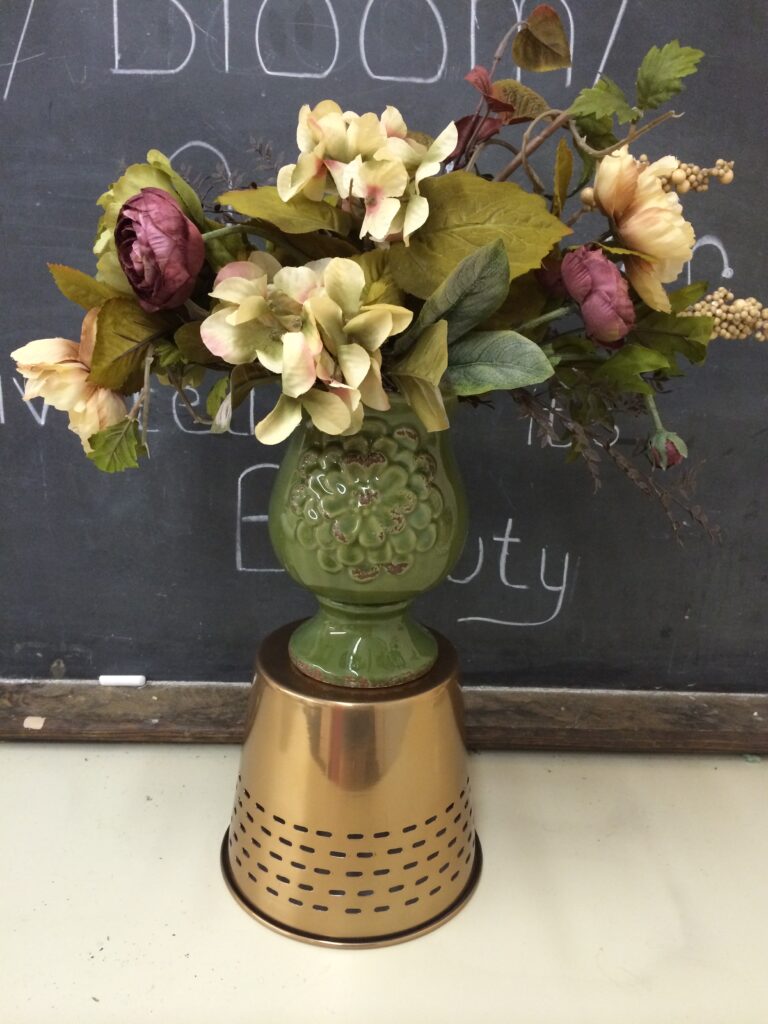 silk / faux piece from my flower shop via 2014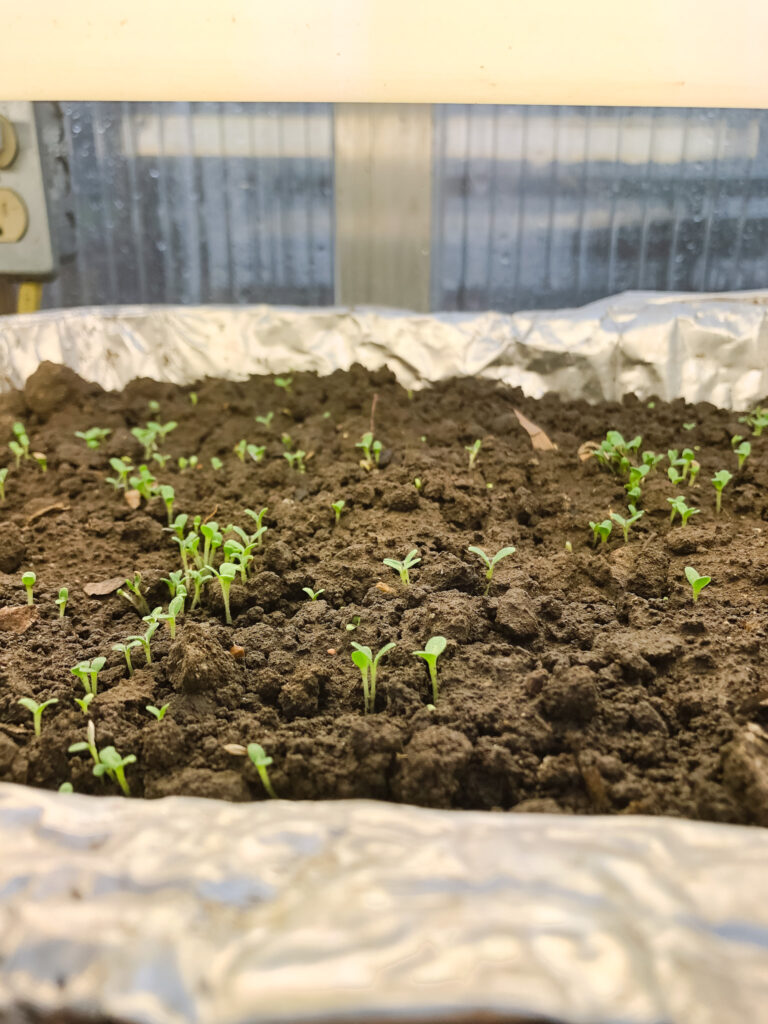 started to focus on gardening and taking photos for my soon to be blog
first of many tabletop designs from my home studio
This was such a weird time. My camera roll is full of some random things from me doing a makeup tutorial to recipe sharing to gardening. All things I enjoy doing, but all different from the years before as I had no weddings this year / shortened hours at shop.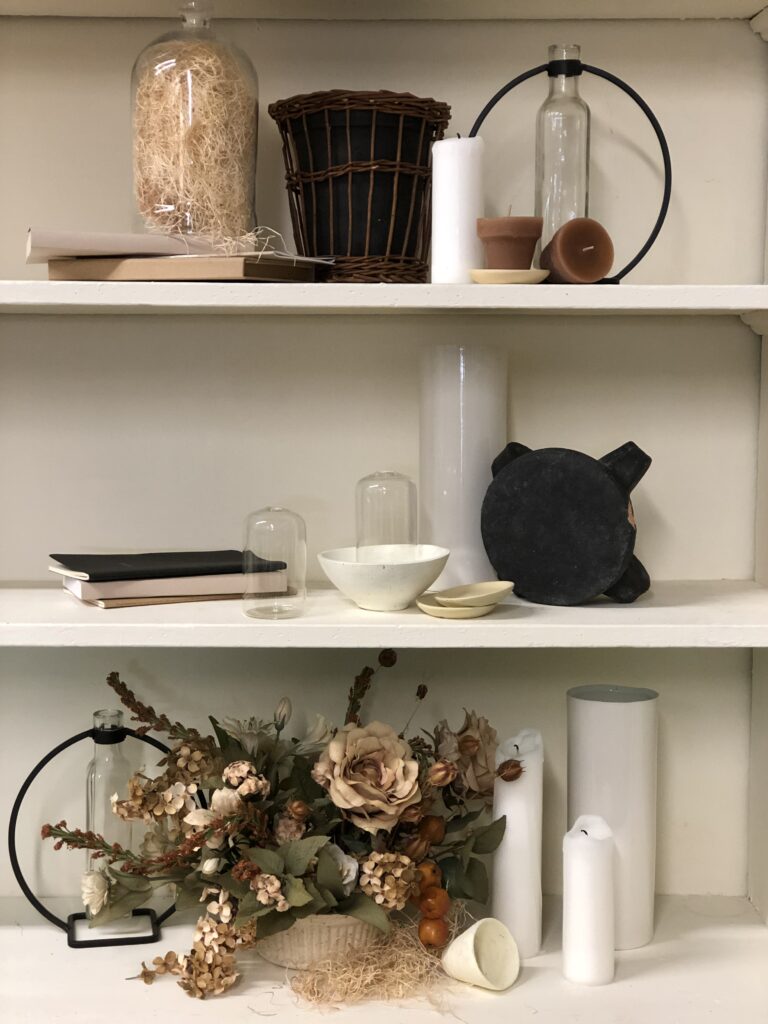 just doing all sorts of things I normally wouldn't have time for like styling this shelf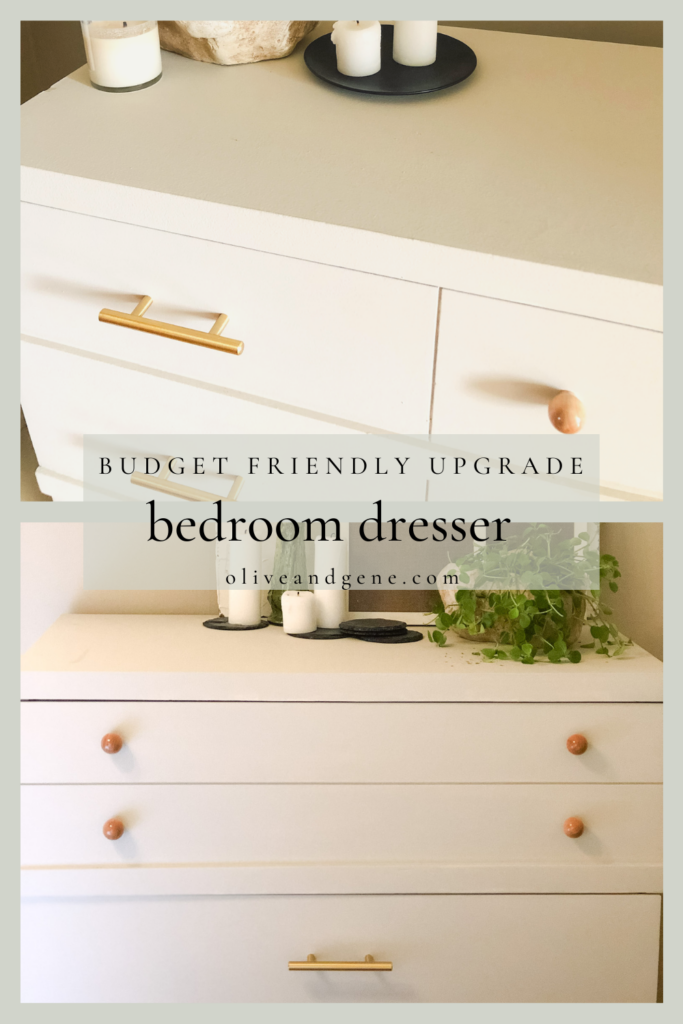 one of my first blog posts for the new website – oliveandgene.com (pretty random but I guess it was because I was re-decorating a room)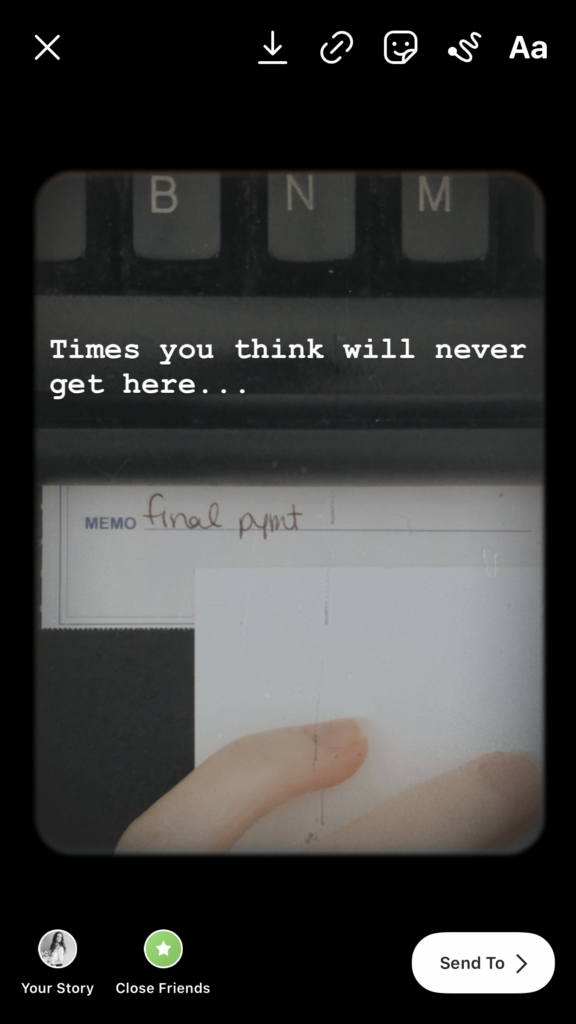 paid off the shop, then put her up for sale (sold in May 2021)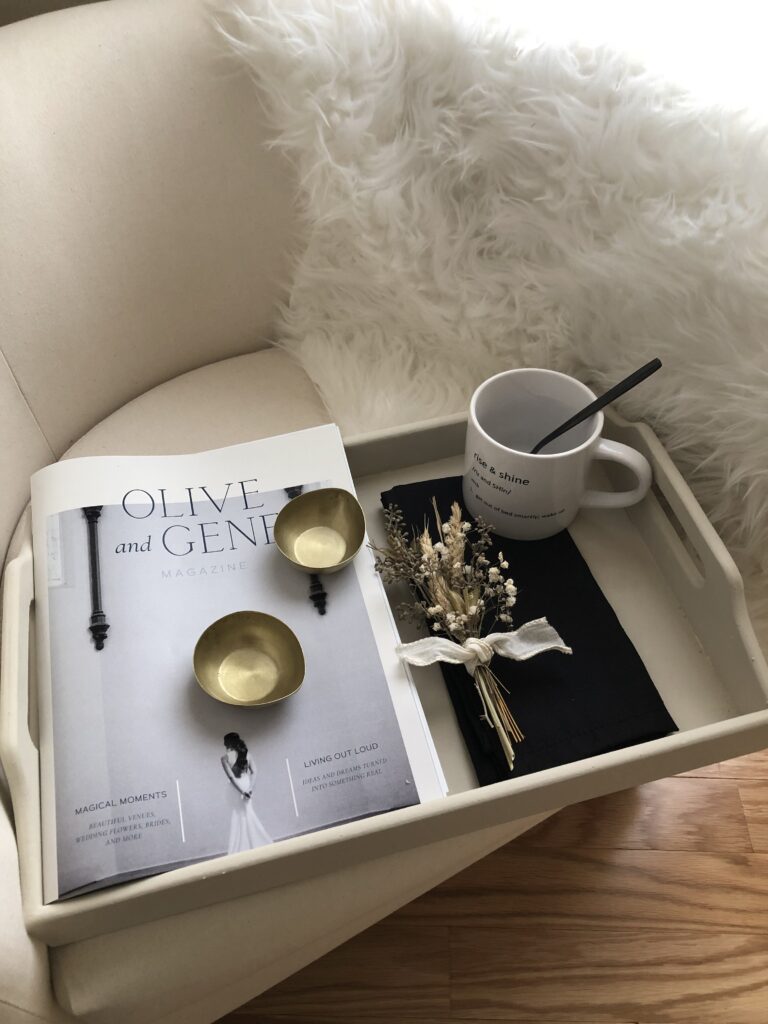 O + G Magazine first edition – really enjoyed putting this together
2021 – a better year (more work to do), but still another random year. I don't really remember what was going through my head at the time, but from the photos – I was in a confused spot. BUT – I sold my shop. Not until May, so let's do those months before first.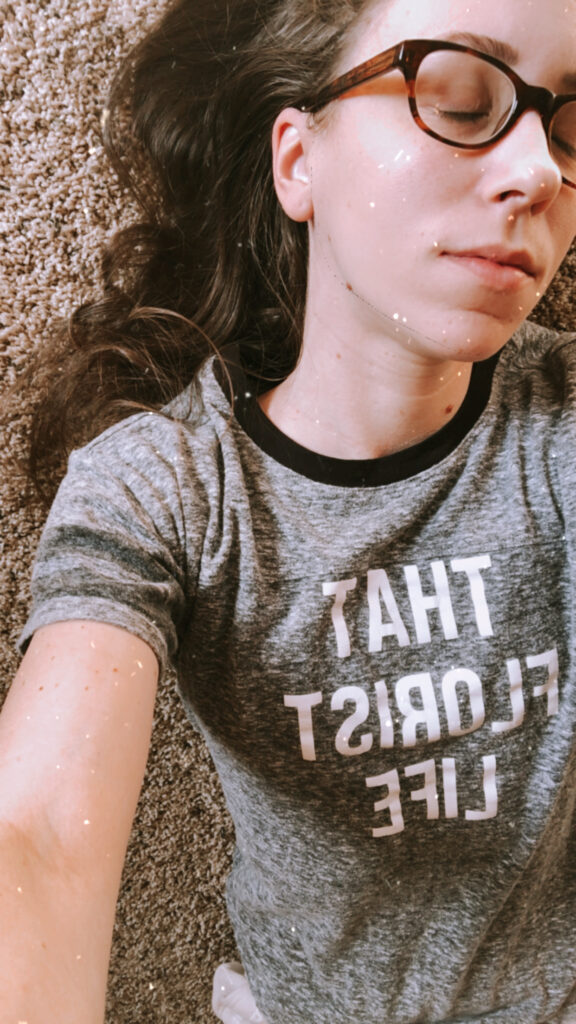 THAT FLORIST LIFE does include neck, back and body pain, lol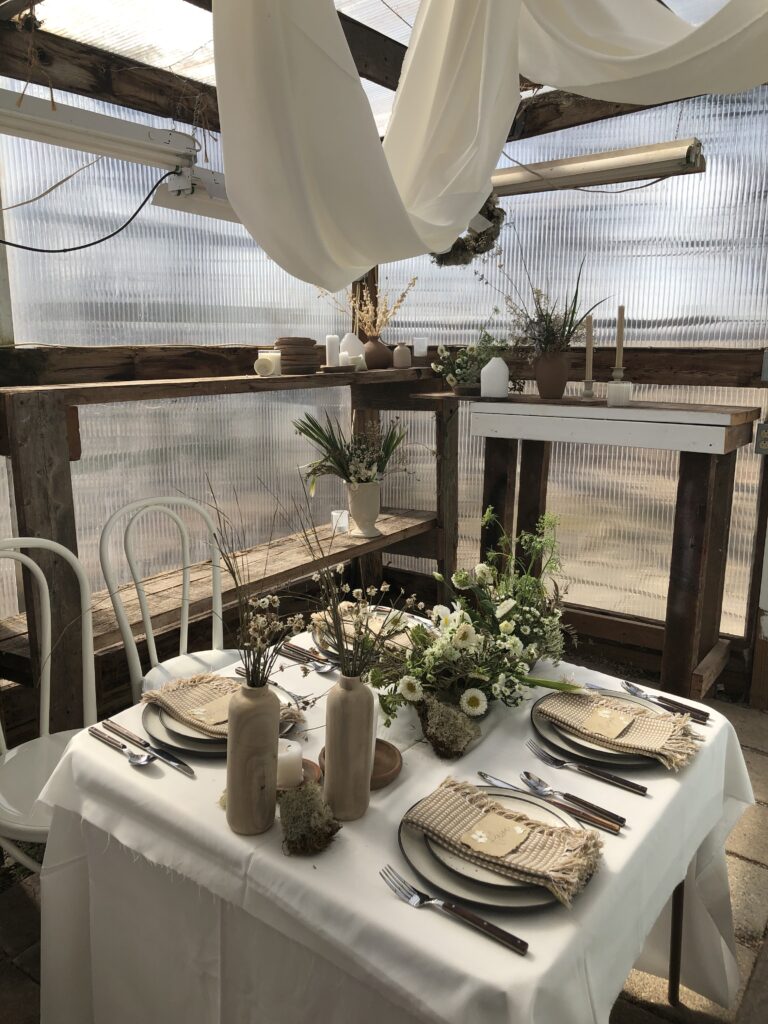 threw a birthday lunch in the greenhouse for my childhood friends (love you 3 so much)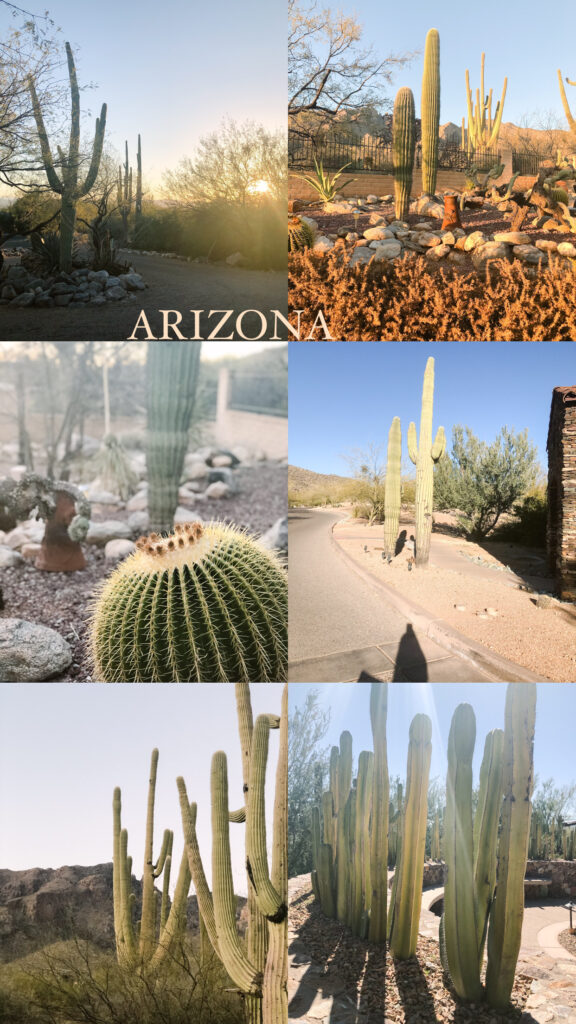 first trip to Arizona for work as I was still working for a wedding planner (only for about 6 more months)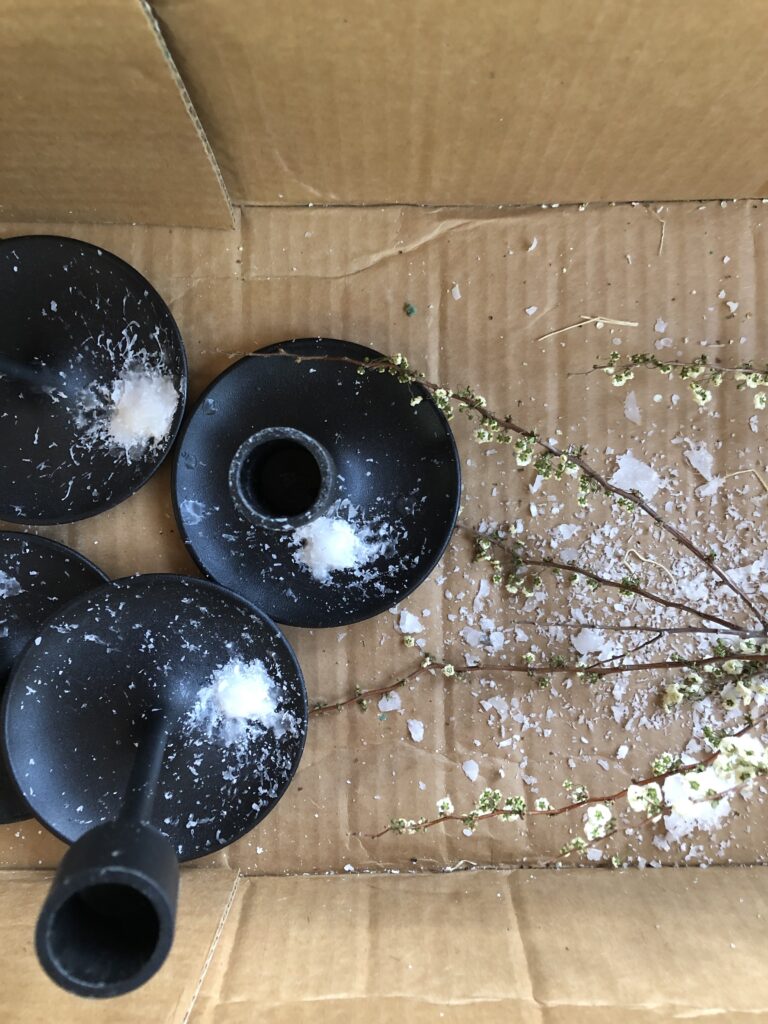 why I charge a real candle cleaning fee and btw when did florist's get the job of providing candles?!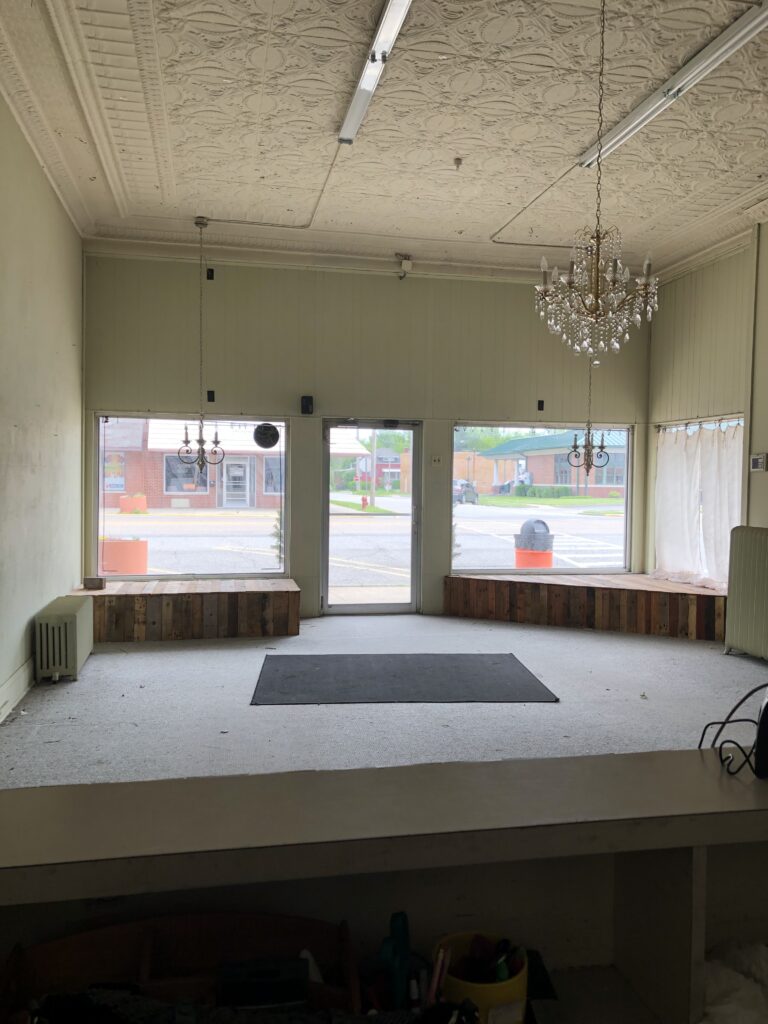 "sometimes walking out is the one thing that will find you the right thing and you know in your soul when it's time to go" – taylor
It finally happened – I didn't have to go to the flower shop anymore. This time was not easy. Yes, it was what I wanted but it was still a really hard time. It took me so much time to wrap my mind around the thought that I wouldn't be going back to the shop. I gave my all, everything in me to that shop and seeing it go was crazy hard. I do have a page in my magazine dedicated to the shop if you would like to read more about that (O + G Magazine, 2nd edition).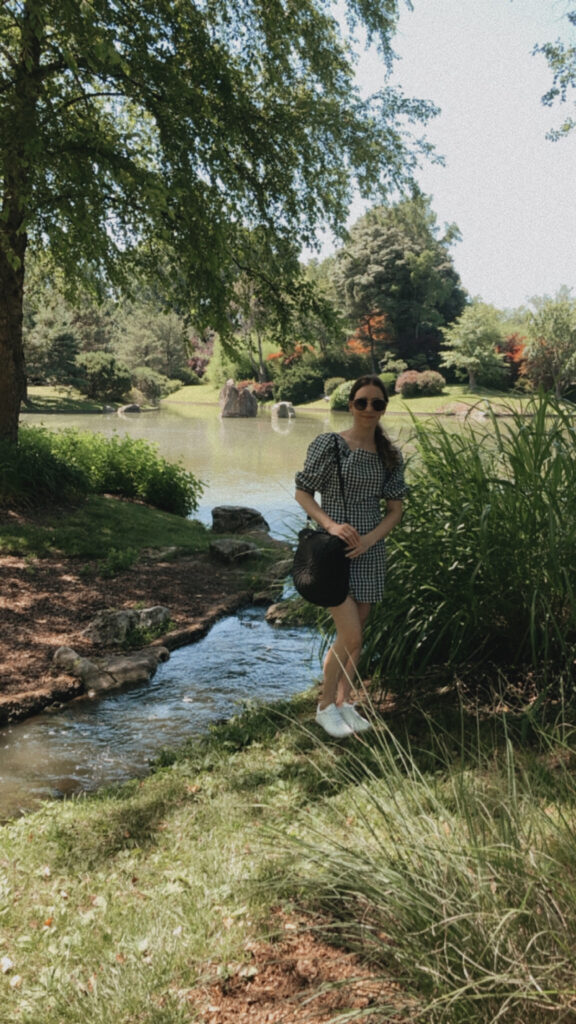 first summer I could sort of breath again – as we all know healing doesn't happen over night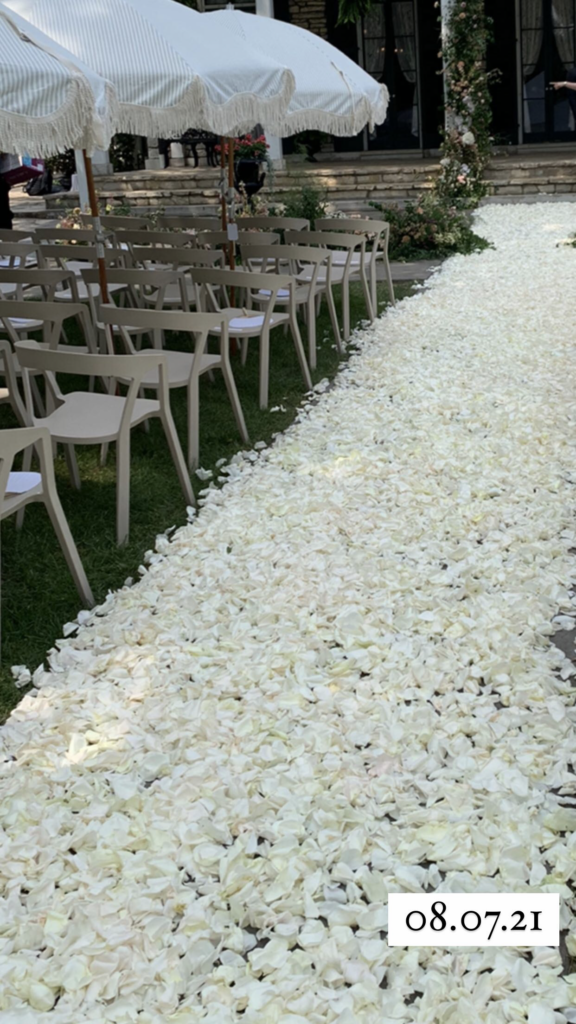 weddings were back on and this one was a doozie – stunningly beautiful, but a doozie
I wrote a whole page about this wedding in the booklet because it was a big learning experience that I want to share privately. I will say there are many stories in the booklet I've never shared before and probably won't publicly (like on social media) – some things should be kept closer to the heart and shared with a select few. My hopes are the booklet will encourage, advise and guide other's wanting to walk a similar florist life path. But back to this wedding and this aisle of rose petals…dreams! Maybe one of the easiest yet most expensive things I've done.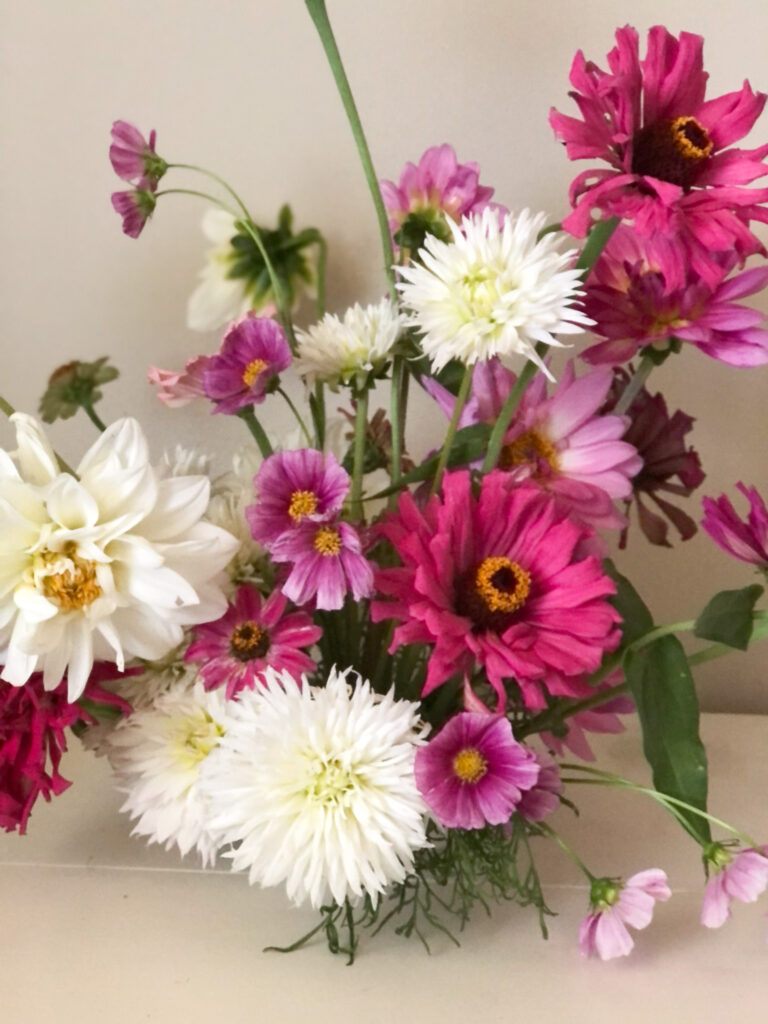 loving growing all these flowers in the garden!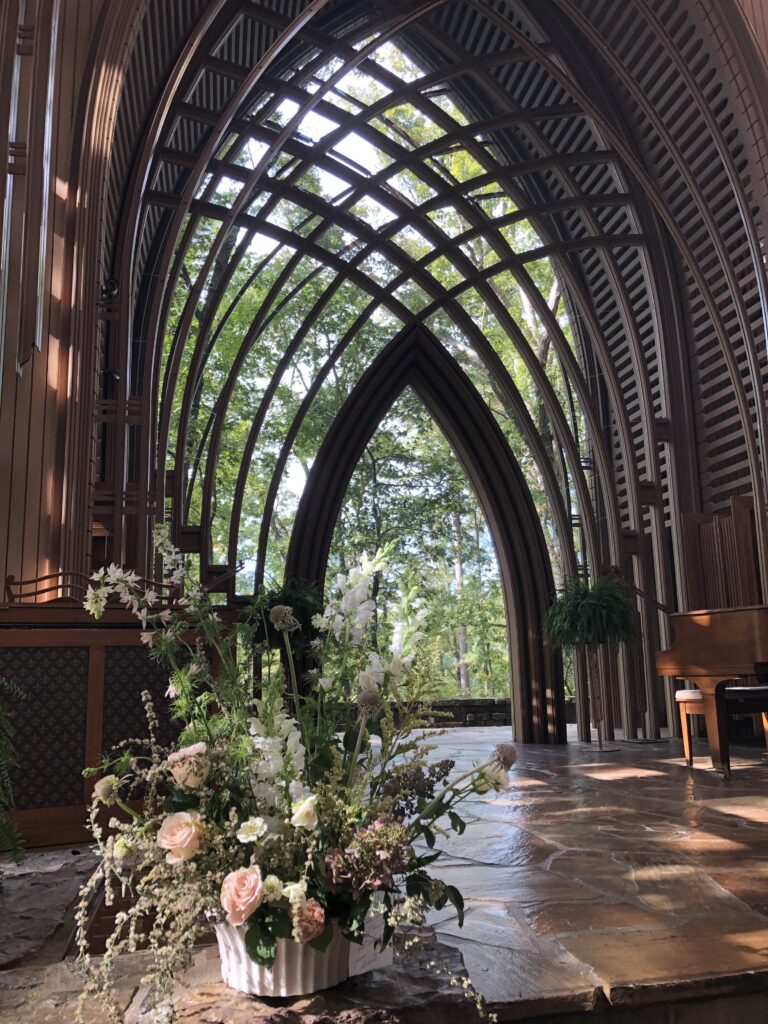 fall 2021 might have been one of my favorites but not without stress as it was my first season of designing at my home studio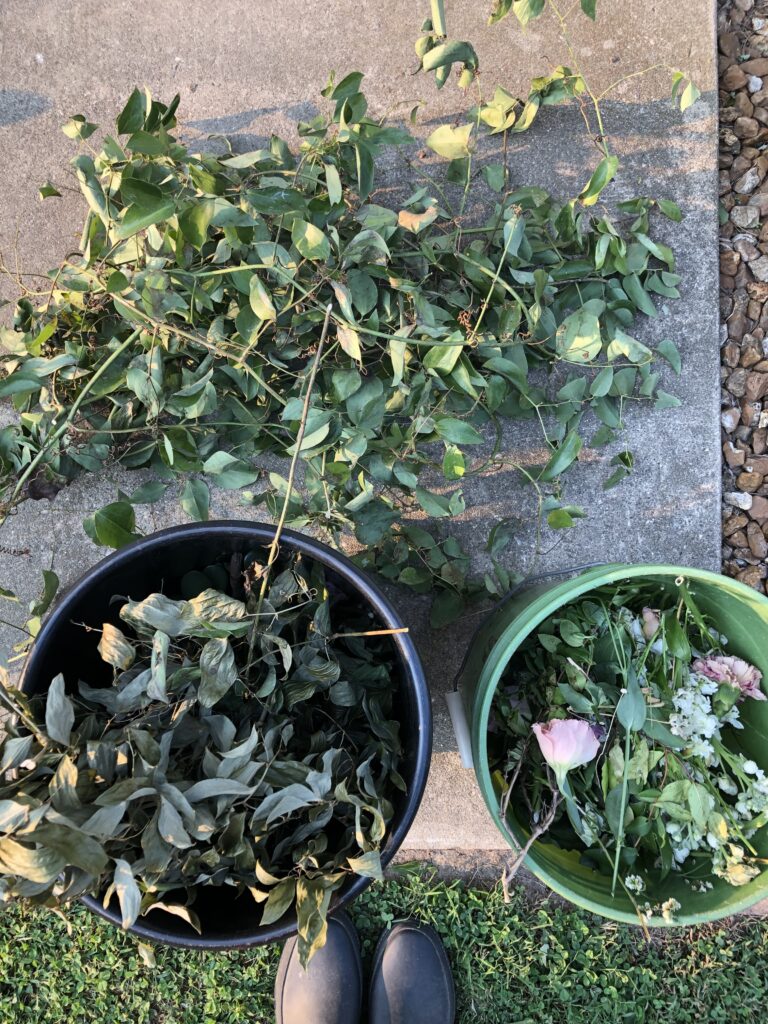 I'm not sure exactly what it was, but something about seeing all the waste of fresh flowers really pushed me to explore faux more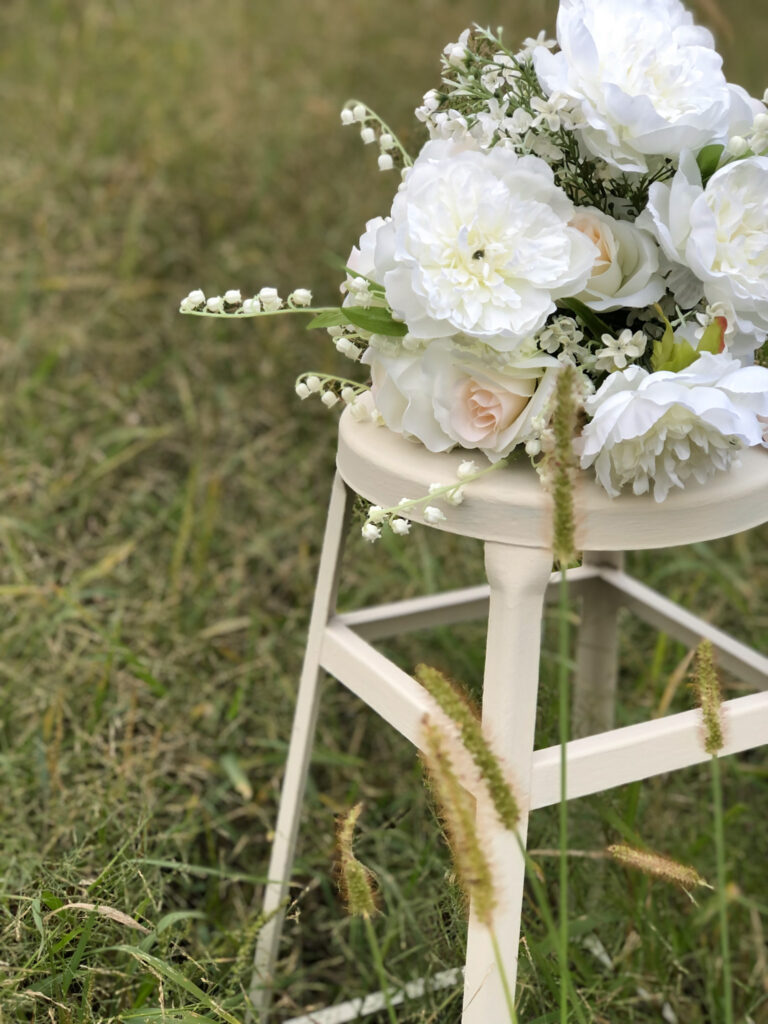 here she be! the start of the faux flower rental collection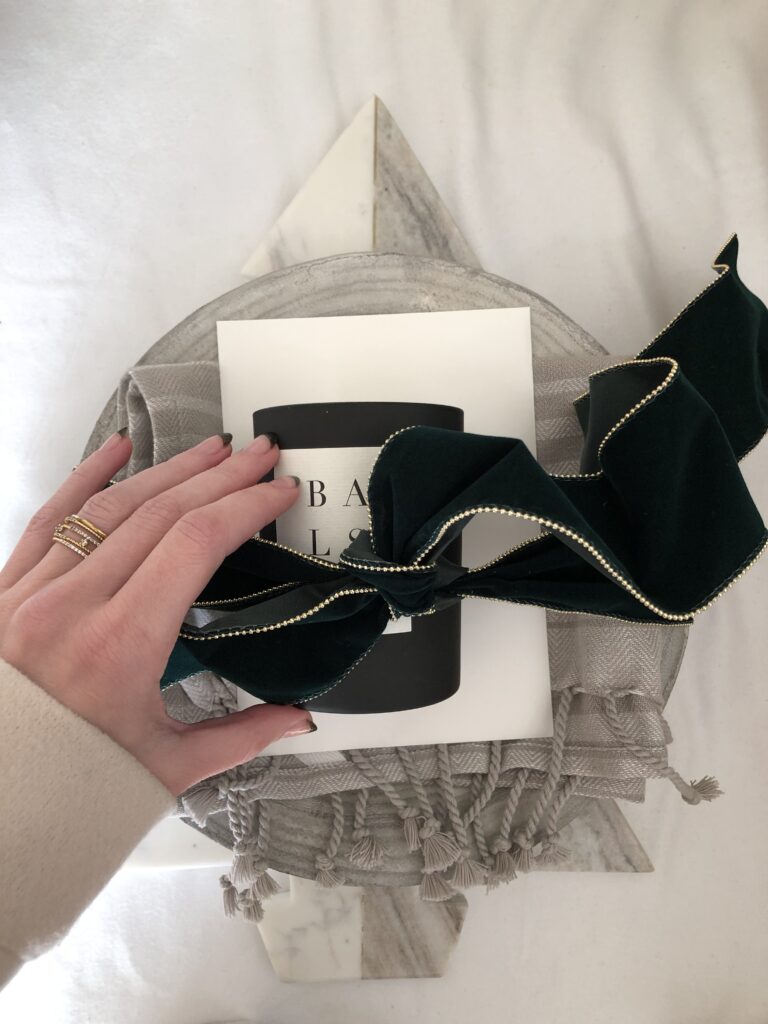 still kind of on a weird journey – got LTK and did a gift guide. I know what you're thinking but I did enjoy doing it
2022 – when I publish this post it will almost be 2023, but as I write this 2022 is the current year. It has been a unique year with new challenges I haven't really dealt with. That is life. Always moving, growing, changing and I'm here for it. This year as a whole I've been in my head a lot more than normal because I have a lot more time than ever before. This has been my first whole year without the shop and working from home. That in itself has been a bit of a learning curve, but with that I've been able to enjoy my free time more than ever. With that, my camera roll has been full of life not involving work which has been nice, but different. Still I struggle with the fact that my florist career has been slower than ever. That does send me into stress spirals that I'm still learning to cope with. As Taylor sings, "will you still want me when I'm nothing new?" – plays over and over in my head. But I am grateful for where my path is taking me even though there are still unknowns. Overall just learning to trust in God's process and enjoy the time I'm given right now. Also knowing I'm not through learning and growing on my florist life journey – that will be an everlasting process that I'm looking forward to.
If you, too, are on this path just know you are not alone. Please reach out if you ever feel like chatting. That goes for anyone looking to become a florist. I wrote a whole booklet just for you and think it's going to be so helpful in guiding your journey. It is available to read right now for $47 for the booklet only. If you'd like to add on 1 or more 40 minute video chats to dive deeper into your personal journey – that can be set up as well. All you have to do is head to the contact page and type in the message part you would like to purchase the "that florist life" booklet / any video chats. An invoice will then be emailed to you and once that is paid, we will email you the booklet PDF link / set up video chat times. Very much looking forward to helping out as many as I can.
Also to all those who have been part of this – thank you! You all hold a special place in my heart!