Why I'm in love with my milk frothier and I know you will be too!
There's not a lot that can make you feel all pulled together in the morning (when you really feel not so pulled together) like a beautiful mug of coffee with luscious, fluffy frothed milk. Plus it takes under 60 seconds!
I bought an espresso maker for Christmas last year and it came with a milk frothier attached. I wasn't really all that excited about the frothier at first, I just wanted a delicious latte without having to leave my house and one I could control the ingredients (I mean, have you seen what goes into those yummy coffee?! Yikes!). I was more focused on getting the espresso part figured out, which was a little tricky at first, so didn't really care much about frothing my milk.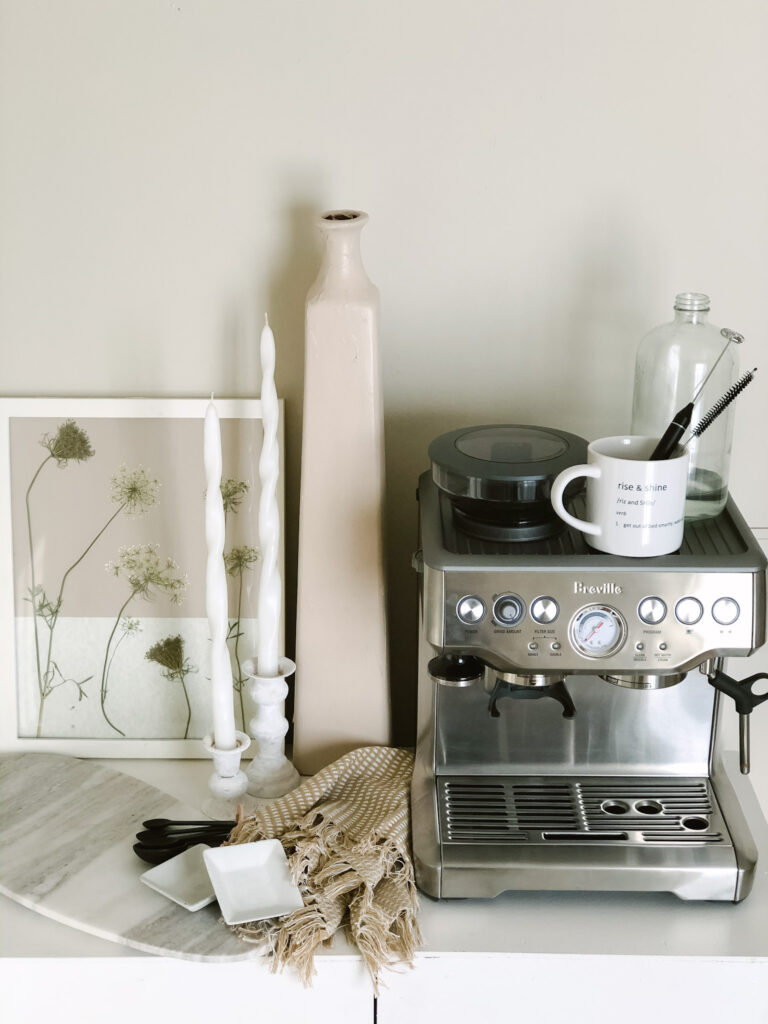 Then one day I was like let's get some frothy milk and whoa! It changed the whole drink and made me feel like I had a cute outfit on, makeup on and hair brushed and was sitting at one of those adorable cafes in the city. It really made me feel pulled together, as long as I didn't look in the mirror (lol). I know all this sounds pretty silly, but it really is the little things in life, right?! Here's to my Friday Favorite this month, the milk frothier!   


Espresso maker note: I had a hard time figuring out the correct grind size for the coffee beans. I couldn't get it in the right range for the proper espresso even after watching like 20 YouTube videos. It's not as easy as it looks. I ended up buying already ground coffee beans to try out and it worked great. I don't use the grinder part on my machine at the moment. If you are wanting to try out different types of coffee, I would suggest buying already ground coffee because then you don't have to worry about figuring out the correct grind sizes.
Milk note: I switch up my milk product from time to time. Of course, your regular 2% milk will give you the best froth and tastes the best (to me). I will do coconut milk which gives a slight froth and oat milk comes in third with the least froth. I don't really like almond milk, but I've heard it doesn't froth well – I would guess similar to the oat milk.
Latte art with the frothed milk note: not easy. Can't do it, but with some practice I'm sure you could learn it. I watched some videos tutorials, but haven't really tried. It's so fun though!