Guys, I am not a health nut or even experienced in nutrition at all so please take my comments with a grain of salt and like I always say, "do what works best for you". I will share products I love and actually use. This collagen from Truvani is a must try! I'm very weird about artificial flavor or strange after tastes, but this product has no taste at all. Also my most favorite part, the ingredient list! I really love it!! Keeping reading for that ingredient list.
how I use this collagen
Simply as can be. I put one spoon full in my morning coffee and the warmth from the coffee dissolves the powder. TIP: I will give it a good stir just to make sure all the clumps get out, but it dissolves easily and there is no grit or strange texture. The product does come with a scoop which would be more than what I use. I just use a spoon because I stir it after the coffee goes in. If you are using the scoop, I use about a half scoop with my serving.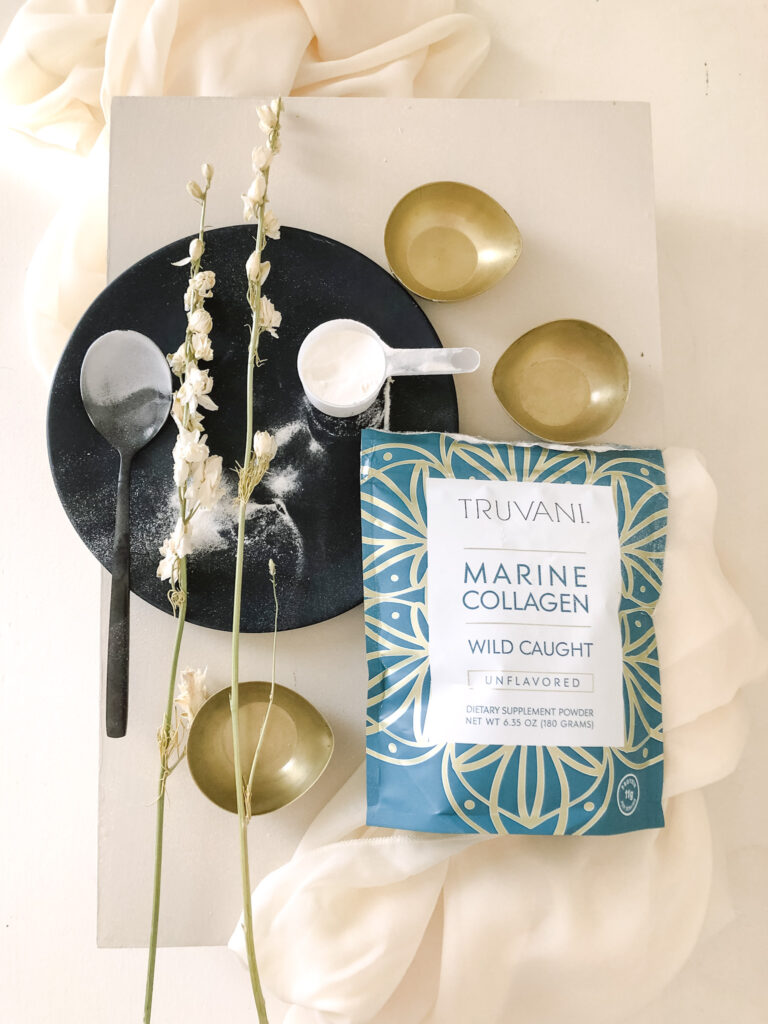 why this brand is my favorite
The Truvani brand has been one of my go to's for the past couple years. It's a newer brand, created by the blogger Food Babe. I've been a fan of The Food Babe for a long time and when she came out with products I knew I had to try them out. Her products are CLEAN! If you read one blog post by her then you know her passion about the food industry and all the terrible things we eat. This marine collagen is just that, nothing else. I really value a product with limited ingredients and transparency. One thing I've learned from following The Food Babe is to always look at the ingredients!! There are so many products out there claiming to be clean, but once I flip it over to actually see what's listed – terrifying.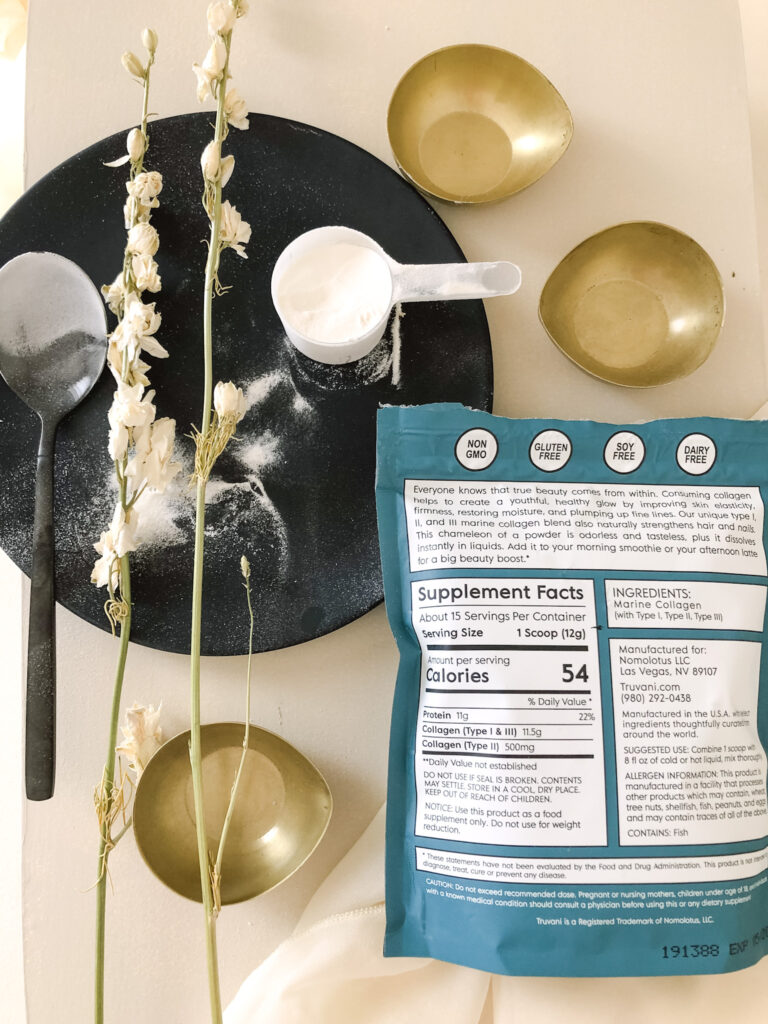 more info about collagen
"Did you know there is ONE unique protein that…
Is the most abundant protein in the human body
Functions like support pillars for your skin to keep it nice and smooth*
Supports the health of your hair, joints, and bones*
Helps strengthen brittle fingernails*
But over time, your body produces less and less of it
That protein is COLLAGEN."
This information is from the Truvani website, which has a lot more helpful information for you to review. That can be found at: https://shop.truvani.com/pages/marinecollagen