Again, we truly thank you so much for your interest in us and cannot wait to design your wedding flowers!
We would like to share some more information on our process as well as get you an initial quote.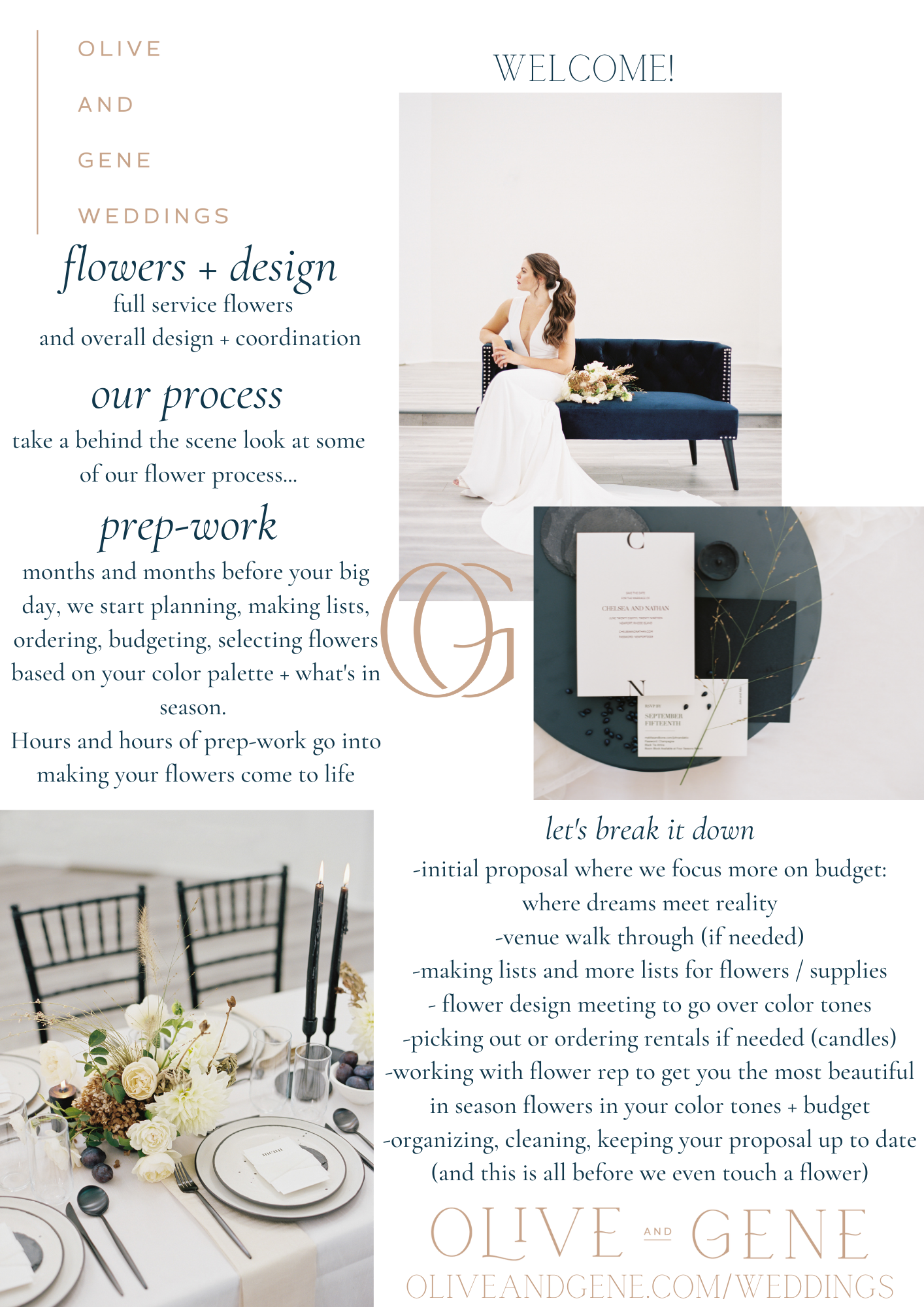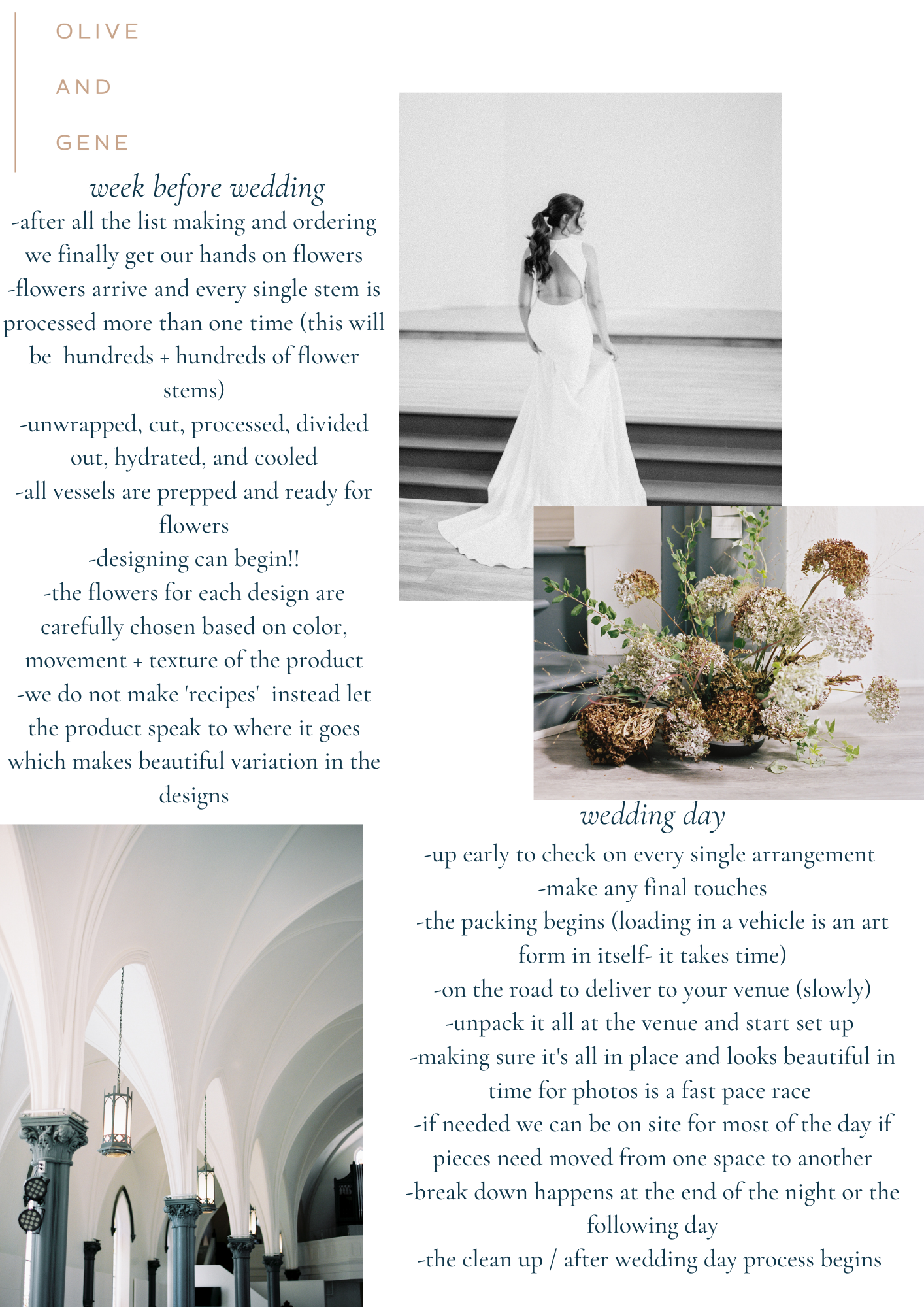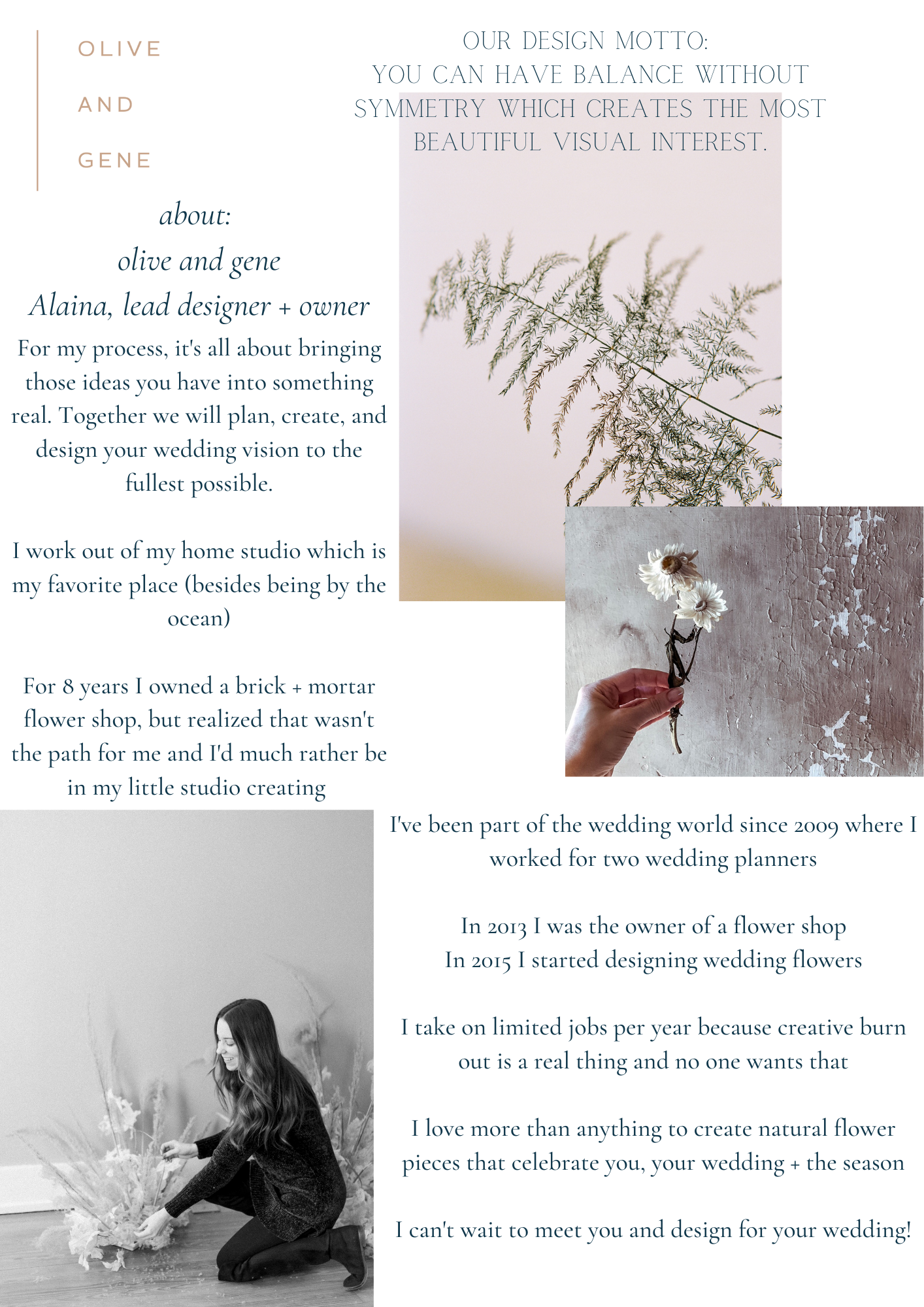 We know it can seem like a lot, but we are here for you to answer any questions you have!
Next steps…
Now that you know more about our process and are ready to move forward with booking your wedding flowers, please fill out the initial items list below (*please note this is only to get you a quote with our minimum item costs)
if you'd like more information about complete wedding design and coordination just keep scrolling

if you are overwhelmed by the whole wedding process…let's chat! We offer 45 minute video chats for $30 (this amount will go back into your balance when you book with us)

if you are looking for a more budget friendly wedding flower option, please check out our FAUX FLOWER RENTALS
Please fill out this initial order form for a quote
only for our flower clients…complete wedding design and coordination
We've been designing wedding flowers since 2015, and these two services have been our most requested (besides flowers). You asked and we listened… and here they are – just for you!
Both add on, individual services specially crafted for our wedding flower clients.
We offer complete wedding design for our Pinterest / image overwhelmed client. When you have so many images saved, but do not know how to realistically turn images into reality. We help narrow in your focus and make choices based on clarity and beauty.
We offer wedding coordination for our "how is this all going to happen on my wedding day?" client. When you don't know how all your planning is going to come together on your wedding day. We help with set up and vendor management to make sure all your planning actually happens.
COMPLETE WEDDING DESIGN: this service goes above and beyond your flowers. It ties your whole wedding visual design together. Included: your custom designed document with your weddings overall look + feel, linens + table layout, rentals, place setting + table top, paper product and styling.
This all takes place during the planning stage, not the day of the wedding (meaning set up or vendor management is not included- that would be part of the coordination service)
Design is a one month service and starts asap with a video call to determine what overall look / feel you want for your wedding. Then we create your custom document for you to have for all your vendors / yourself to work from. We work with you during this month to help you turn images into reality.
Please note – if you need to change your design after our one month, you will need to book a whole new month. Payment must be made in full before we schedule our first video call. $675
COORDINATION: rehearsal and full wedding day coordination, creating your master timeline, vendor management on the day of, setting up your personal items and overall making sure the day runs on time and smoothly without bother to you. Complete set up, management, and break down included.
One in person meeting at your venue to go over everything (2-3 weeks before wedding)
This service starts one month before your wedding date: we first start by sending you our wedding worksheets to fill out, then schedule our venue meeting, we contact (by email) all your vendors 2 weeks before your wedding, and we are available to you to answer any questions during normal office hours.
Please note – we do not handle the set up / care of any food related items or large items over 20 pounds.
As always we recommend hiring professional vendors, we will not be held responsible for any vendors that do not do as stated on their contract.
$1575 total – half your total cost ($787.50) is due to book this service. The remaining half is due 30 days before your wedding date.
This cost is for 2 Olive and Gene (day of) team members which is typical, if for some reason more staff is needed, we will let you know and this cost will increase. Possible reasons for more staff: room flip, short set up window, a lot of items to set up, travel distance from ceremony to reception venues, difficult load in area, etc.
TO BOOK: all you have to do is let us know you are interested!