Again, we truly thank you so much for your interest in us and cannot wait to design your wedding flowers!
We would like to share some more information on our process as well as get you an initial quote.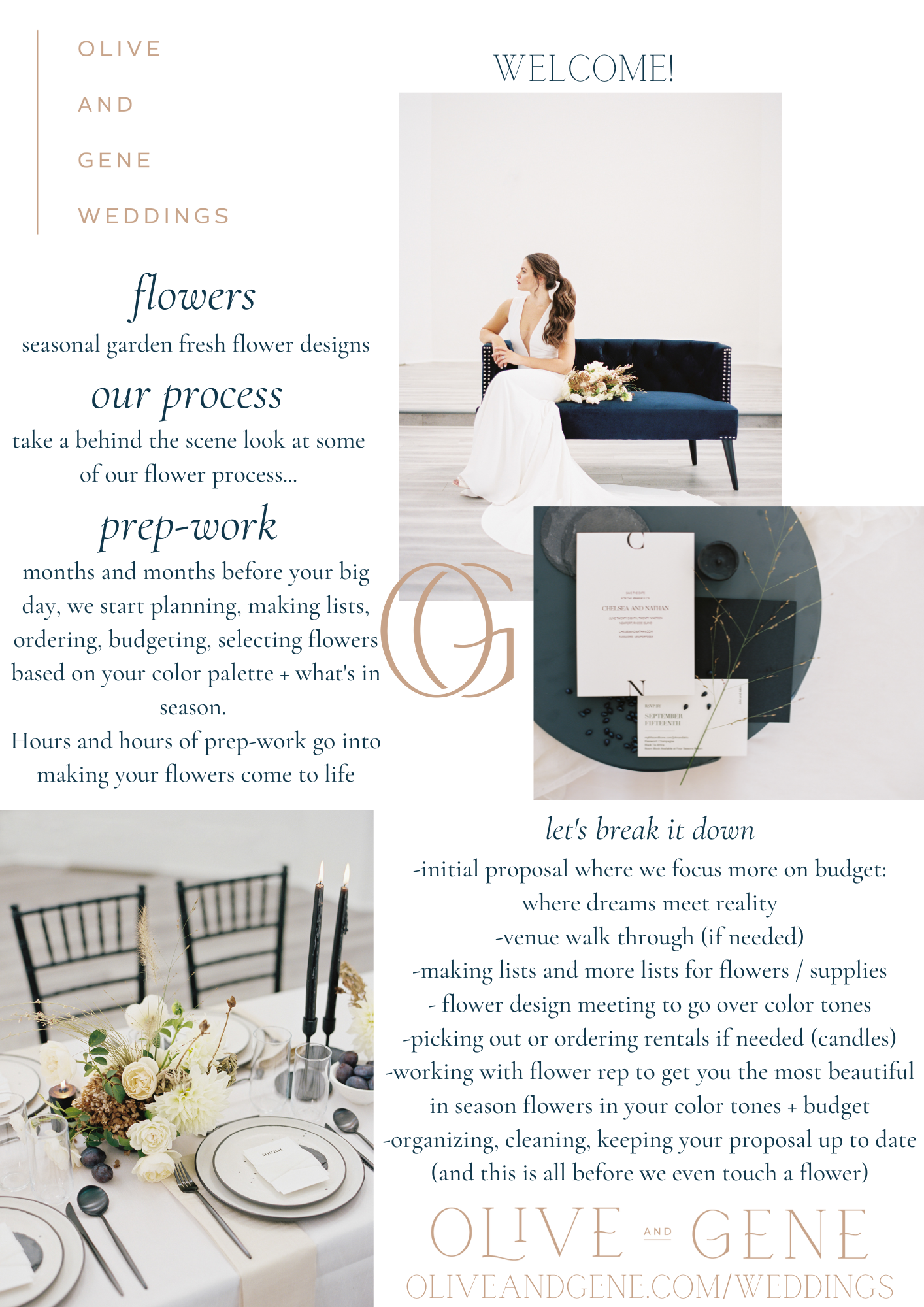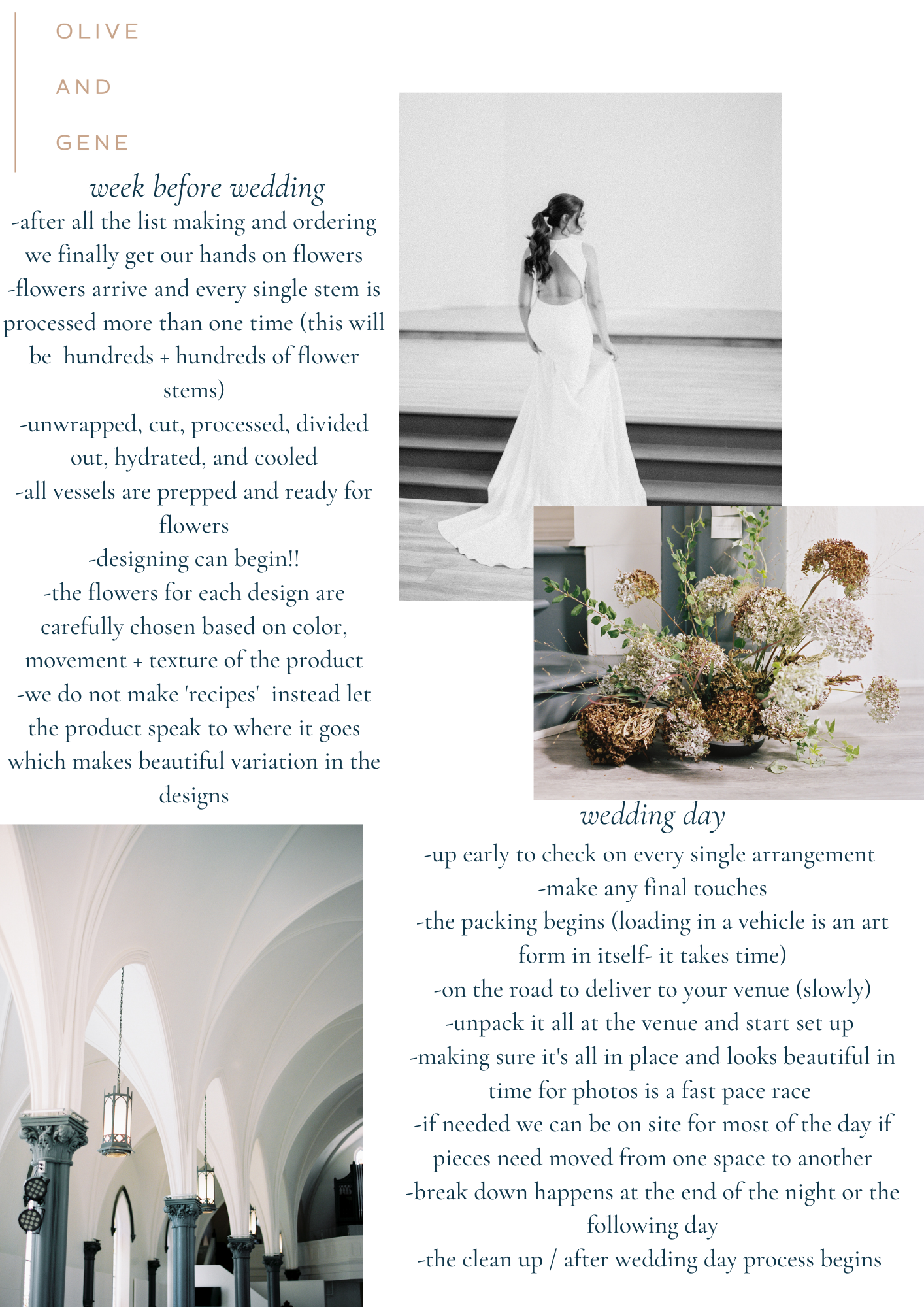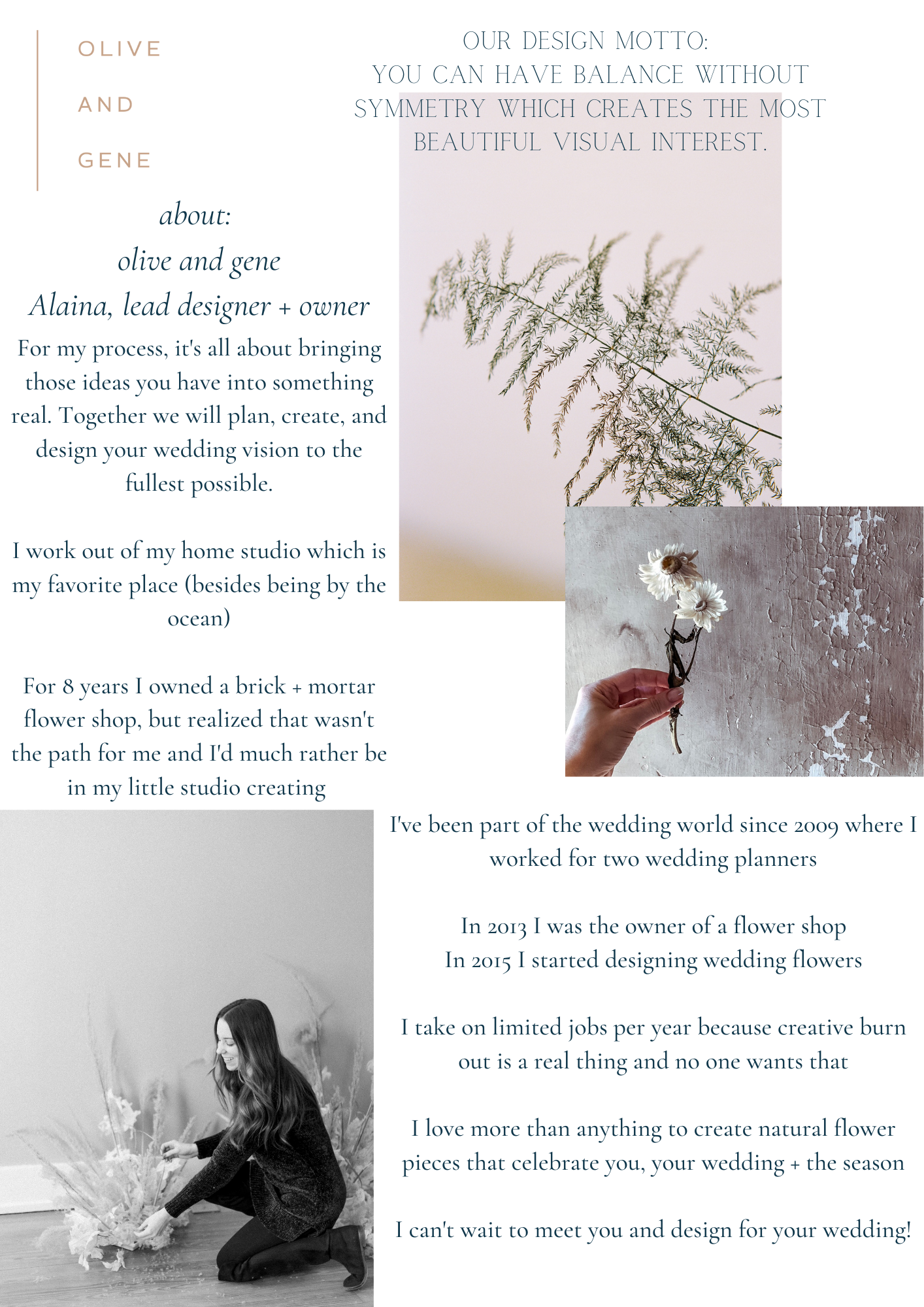 We know it can seem like a lot, but we are here for you to answer any questions you have!
Next steps…
Now that you know more about our process and are ready to move forward with booking your wedding flowers, please fill out the initial items list below (*please note this is only to get you a quote with our minimum item costs)
if you are overwhelmed by the whole wedding process…let's chat! We offer 30 minute video chats for $30 (this amount will go back into your balance when you book with us)
if you are looking for a more budget friendly wedding flower option, please check out our FAUX FLOWER RENTALS
Please fill out this initial order form for a quote
OTHER HELPFUL INFORMATION
Check out this blog post for more information on our flower designs as well as our timeline for wedding set up (also includes some very helpful tips and answers our most commonly asked questions)