Let's go to the beach…Beach trip haul – good finds
I'm finally going on a beach vacation! Maybe a little too excited…maybe ordered a little too many things, but oh well. All my items came from Shein, so not expensive at all. Also very hit or miss which is why I wanted to do this post – to share the good finds with you! Everything is linked and sharing what I think of each product below. Let me know if you have any questions, but overall really liked most of the items I got in.
Updated with some of my FL recommendations at the end of the page!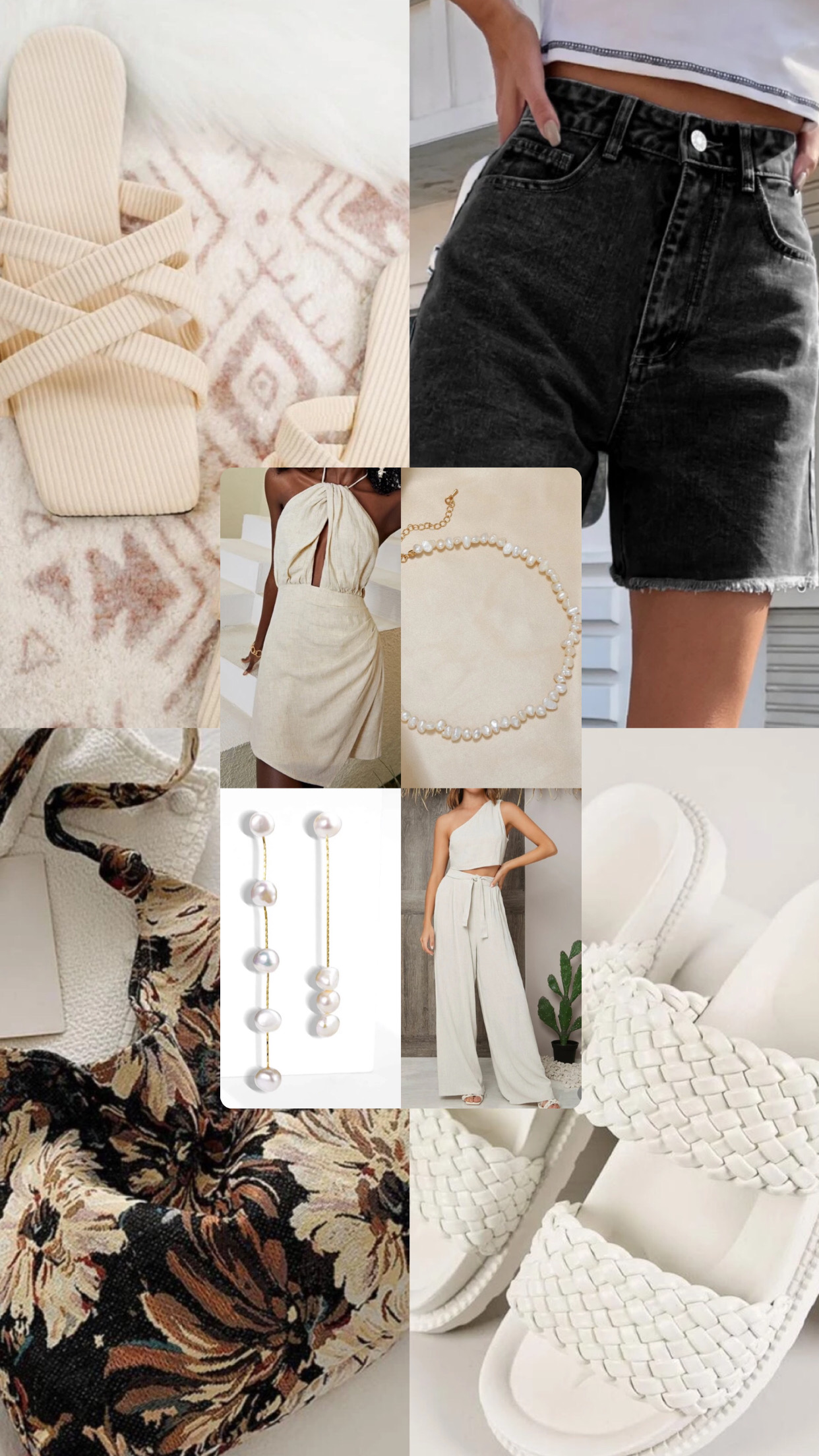 From my order (image below):
linen halter dress is a little more sexy than I would normally do these days, but it's a great vacation dress. For sure need the stick on covers as any type of undergarment will show. The top coverage part is minimal, but I do like how you can tighten it by tying it in the back. The skirt is lined, so not see through. It is tts (xs for me).
pearl necklace, as shown – very cute if you like the pearl look!
pearl earrings (I must be into pearl, lol). I love the uneven pattern of the pearls – very cute on!
2 piece outfit … as to be expected with the cheaper quality these are pretty sheer so nude undergarments are a must. Also the pants are very long on me (I'm 5'3″) so I will be hemming them, but that isn't something new for me. Overall, it's really cute and tts (xs for me).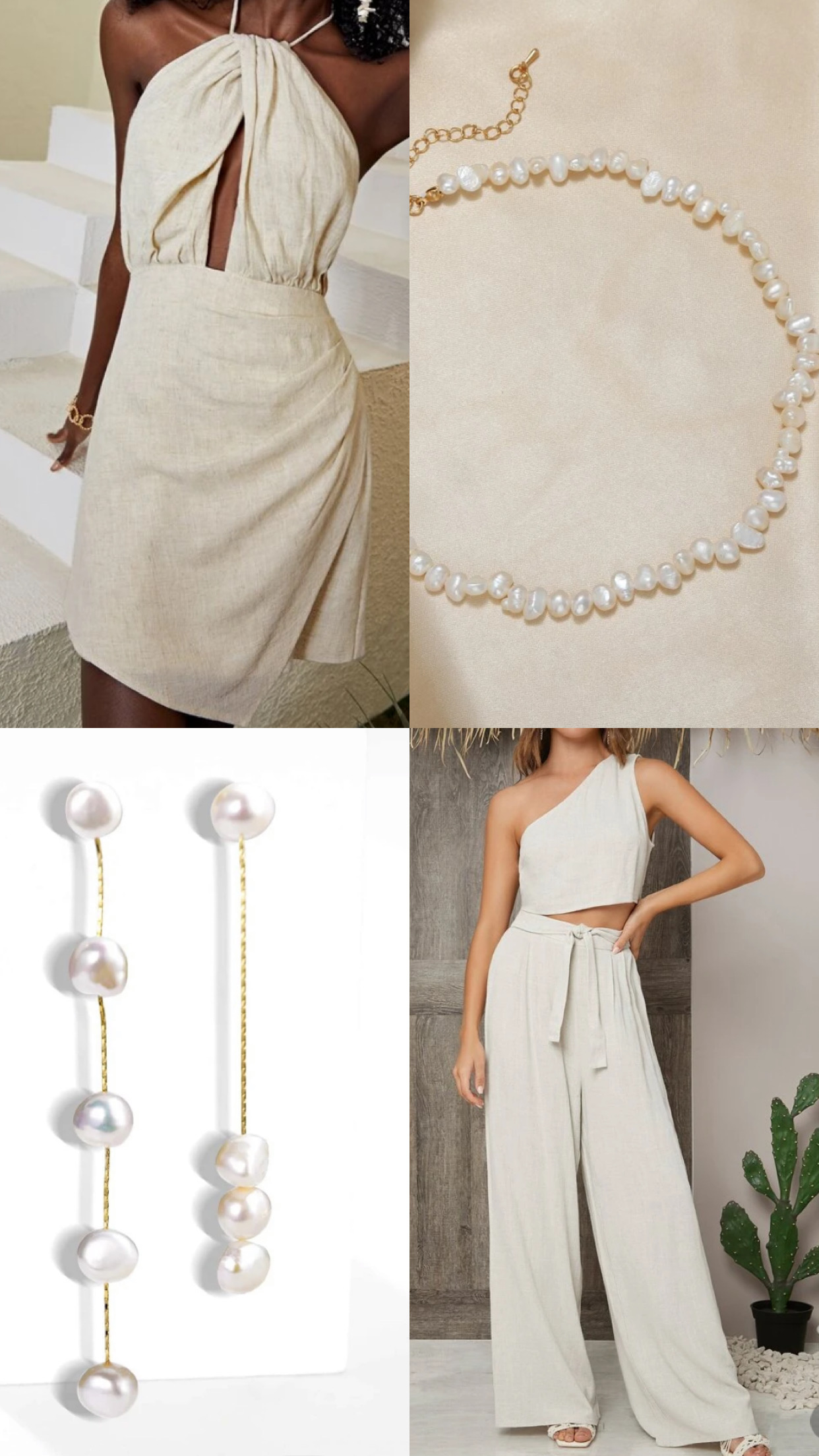 More from my order:
beige fabric slide, got a 37 (I'm a 7) and they are roomy. Could possibly have sized down, but they still work and are comfy
black denim short, very cute, love the length and are tts (I got the xs)
patterned bag, going to use as my 'beach bag' even though it isn't very big – it will still hold what I need. I really like the pattern / colors!
white braided slide, got a 7 and they fit great so tts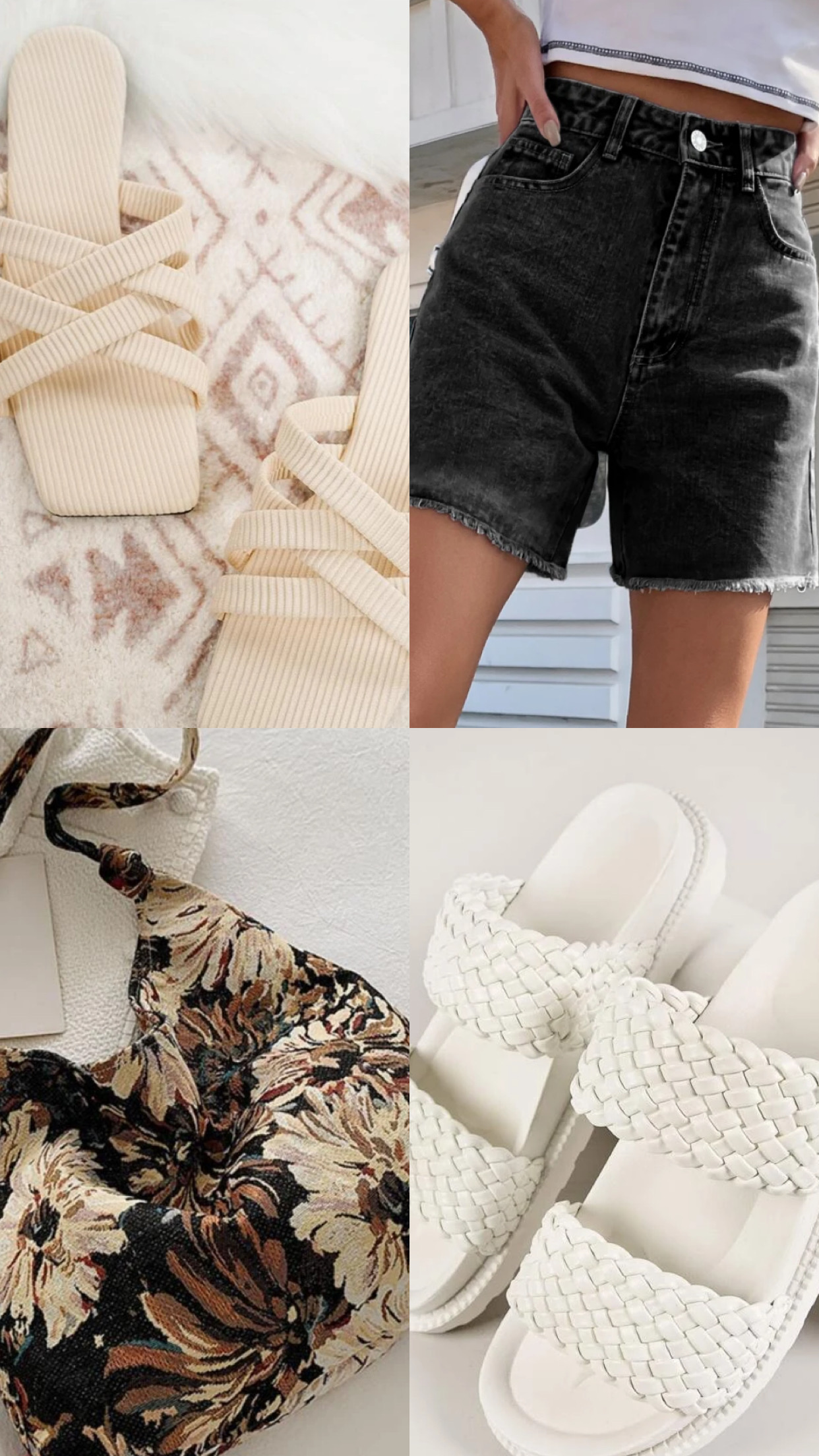 A couple other good finds from Shein
very cute sun dress – got a small, it's roomy
tennis shoes – haven't worn them much but are comfy – did size down per reviews so a 37
pearl hair pins – plan to do a bubble pony and twist a couple of these in my hair
sunglasses – cute! They are a thick, nicer quality
*the thing about Shein is that sizing can be all over the place. So I think a 37 shoe size is a 6.5 which I never wear a 6.5 when listed as that, but I do get a 37 in all the sandals. I have ordered boots from here before and for that did my normal size of 7 or even half a size up. I always read the reviews which seems to be helpful with sizing.
**another thing about Shein which I do like is their similar items section – scroll down a little on the product page. If something is sold out or I want to see other similar options, this section is so helpful!

Where I'll be relaxing under an umbrella with a tropical drink watching the waves roll in – can't wait!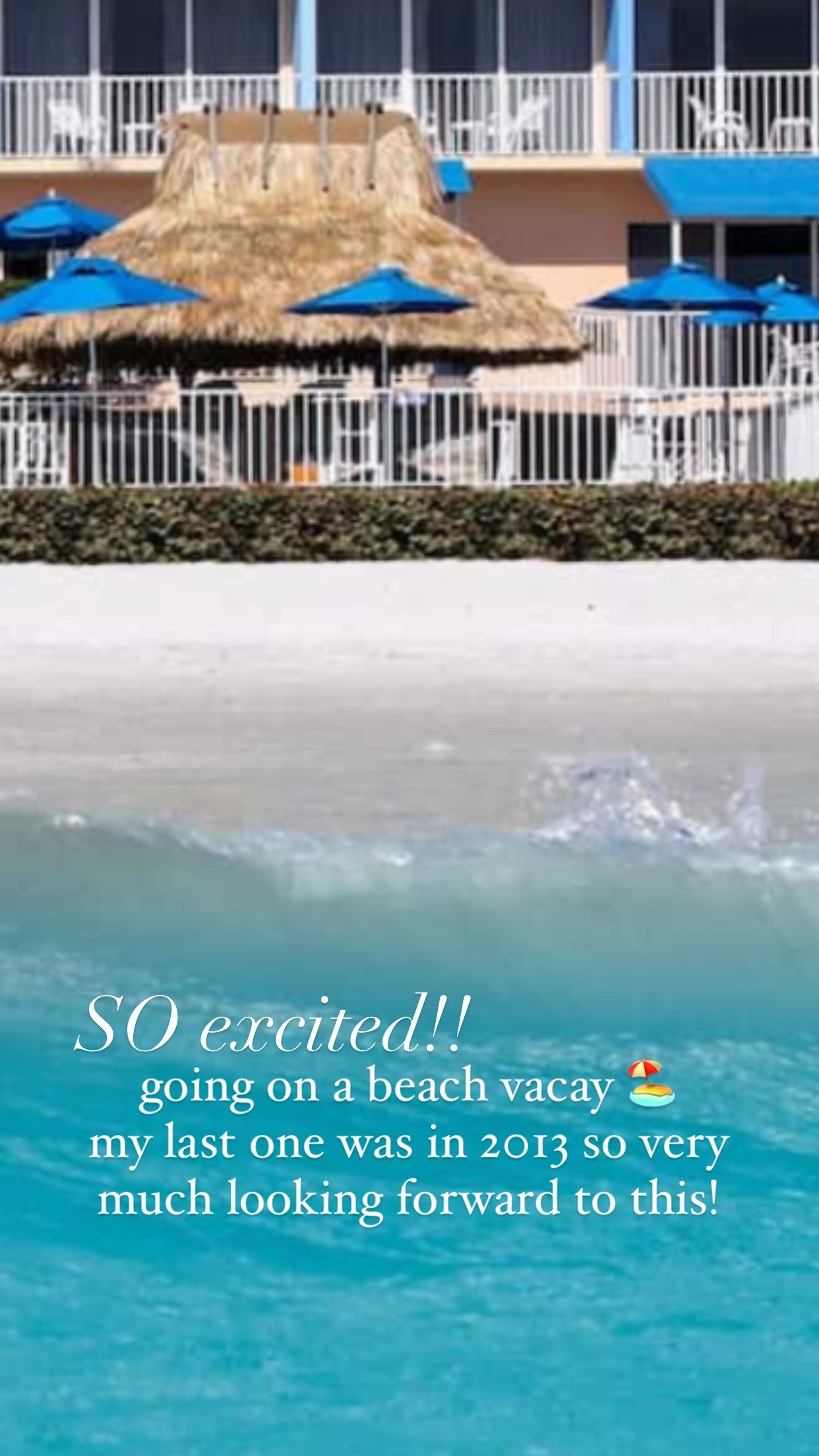 will be sharing more on IG – oliveandgene and here when I'm back
recommendations:
I had such a nice, relaxing time on my FL trip, I thought I'd share some of my top recommendations with you. I flew into Tampa, then had around a 40 minute Uber ride to the hotel which was right on the beach.
STAY: north reddington beach, double tree hotel (slightly dated, but clean + friendly staff) will note it is one of the only beach front walk up bars open to the public so slightly more busy but nothing crazy – get the mermaid water!
RENT: a beach lounger! Get one early and rent for all the days you want – they did sell out one day we were there. We would chill in this lounger and go for walks along the water (the water was too cold, for me, but people were still swimming – this was the 2nd week of April)
EARLY LIGHT BITES: my 2 favorite places within walking distance of the hotel – Sweet Sage Cafe (cute outdoor space, busy, breakfast, lunch only) and My Happy Place Deli (smaller menu, but not as busy with good smoothies)
DINNER: Salt Rock Grill – highly recommend for a nicer dinner. I found this place on Google with great reviews and I agree. It was a 2 mile walk, each way, from the hotel but we walked because it was so nice out. It's on the bay side, not ocean but still a beautiful view. Make reservations because it was busy and that was a Monday – (get the Caesar salad). Other places we ate were the hotel restaurant, Mango's and The Conch Grill – both typical, causal spots. I will say every place we went was busy, so we ate early. Since we walked everyplace, we would leave the hotel around 4-ish, walk to dinner, and eat around 4:45. Doing this we did not have to wait long at all. The only place we made reservations was Salt Rock Grill.
WEAR: for sure bring a jacket or sweater because the mornings and evenings got a little chilly, but it got nice and warm during the afternoon. I wore most of the pieces I ordered (above) and liked them all. I will note the one fabric slides did not hold up the best, but I'm going to try to glue back where the fabric is pulling apart. The other white braided slides – got the compliments! So cute!
Overall, such a relaxing beach trip with amazing weather! Highly recommend checking out this part of Florida. For the full video reel of the trip, check out IG @oliveandgene