A tasty mix of matcha, banana, and dates! My new fave afternoon pick me up drink.
Now that the warmer weather is rolling in (I usually don't drink iced drinks when it's cold out), I'm mixing up the tastiest shaken iced drink. It doesn't have a strong matcha flavor which I like because when trying matcha in the past, it had a very earthy flavor that wasn't my fave. This drink is just the right amount with a little added sweetness from the dates.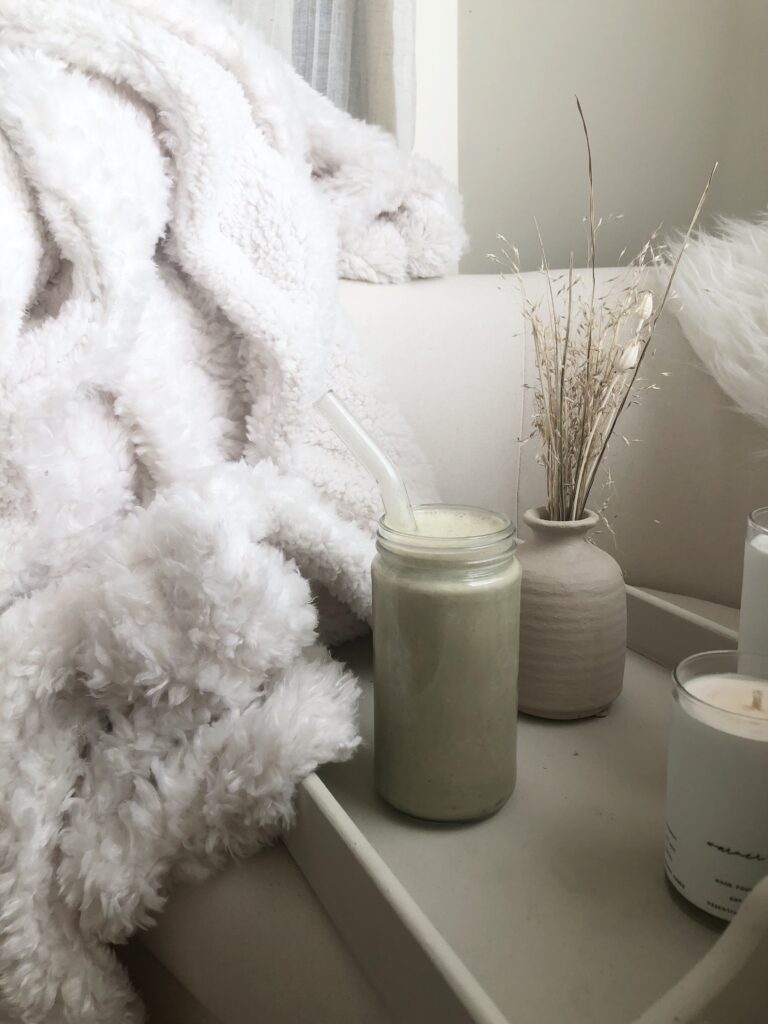 what you need:
blender
1/2 teaspoon matcha powder
1/2 teaspoon vanilla protein powder / collagen (not necessary, but add in whatever extras you like)
one frozen banana (half if it's a large banana)
3 tablespoons greek yogurt
3 pitted dates (for sweetness – can add more or less depending on your sweetness level)
3/4 cup water / could add milk for extra creaminess
3/4 cup ice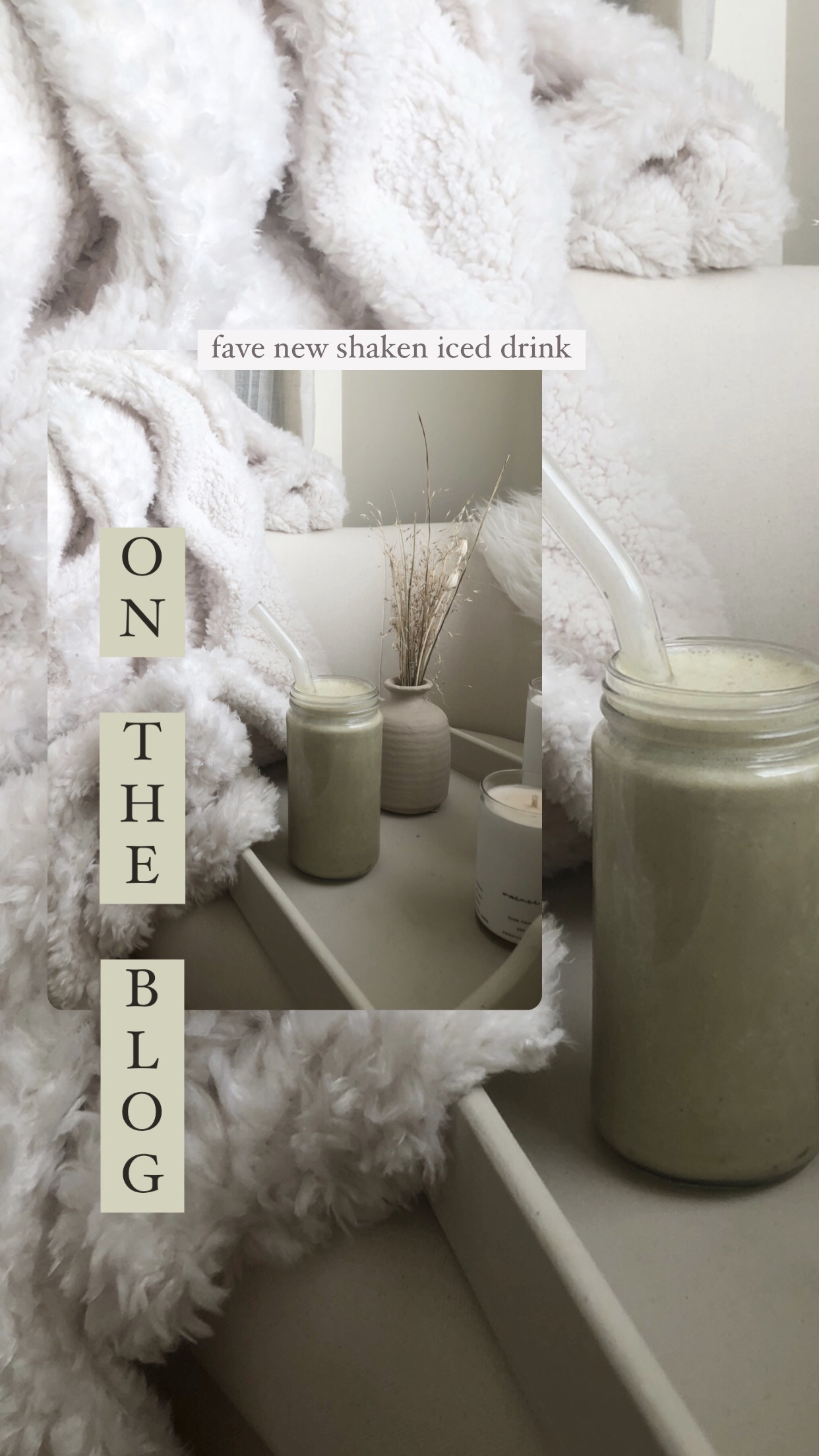 what you do:
add all ingredients except ice and blend
some dates will not fully blend, but I like the really small chewy pieces (added texture which I like)
after it's fully blended, add your ice and shake – I have a small personal size blender (linked below), so I put the blade top back on and did my shaking that way but you can transfer into a different container to shake up the ice if you want
if you want it more frappe style then add your ice to the blender in step one / I prefer it shaken, but do what you like
the drink does have more of a creamy consistency semi smoothie like but very tasty
enjoy!!
PS: even though it's starting to warm up, I still love to cozy up with a blanket. Pottery Barn has some amazing blanket / throws. The one I have (as seen in the photos) I bought at Christmas time, so it's no longer available but sharing some other cozy options.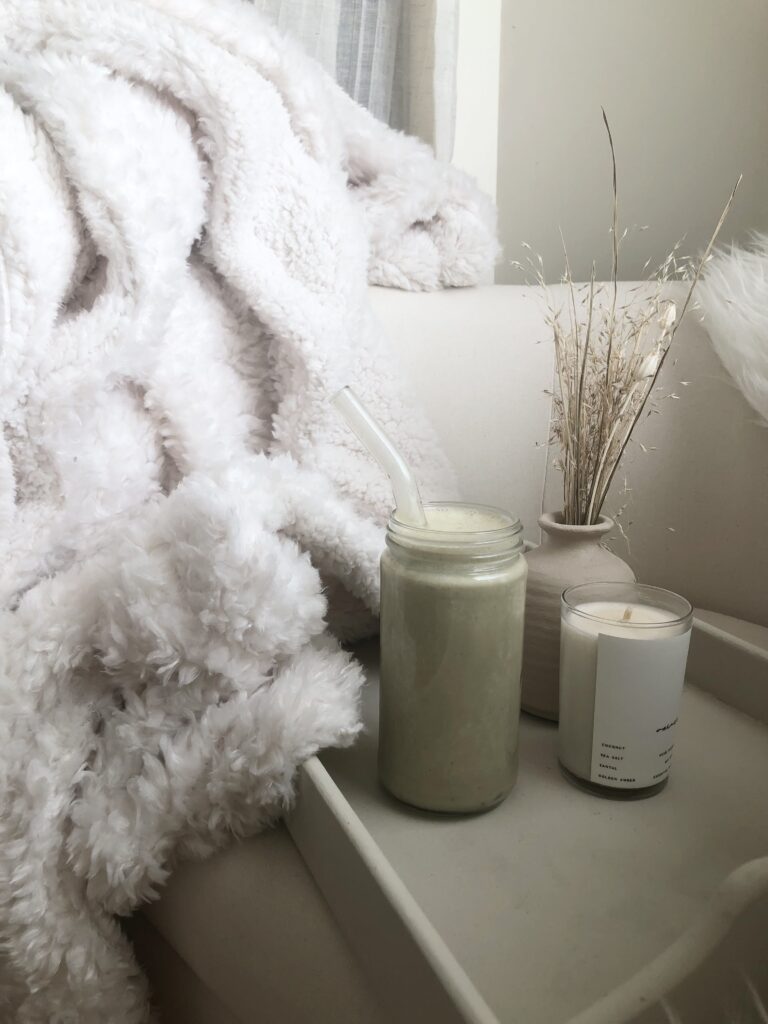 Happy (almost) spring!