Ideas and inspiration for a pink themed garden party
Pink flowers were my inspiration for this whole table top design and party theme. I made this flower centerpiece with flowers and textures I found in my garden. It's always my favorite to go out in the garden and see what's blooming – and from that create!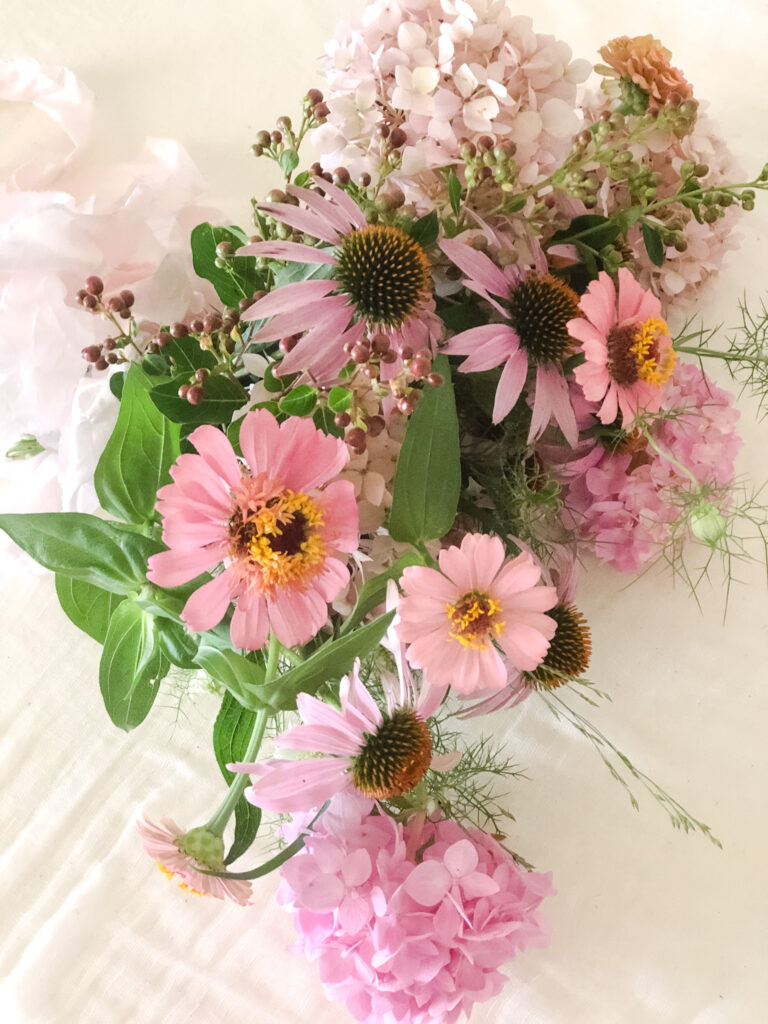 pink flowers
hydrangea
zinnia
daisy
berries, textures, and grasses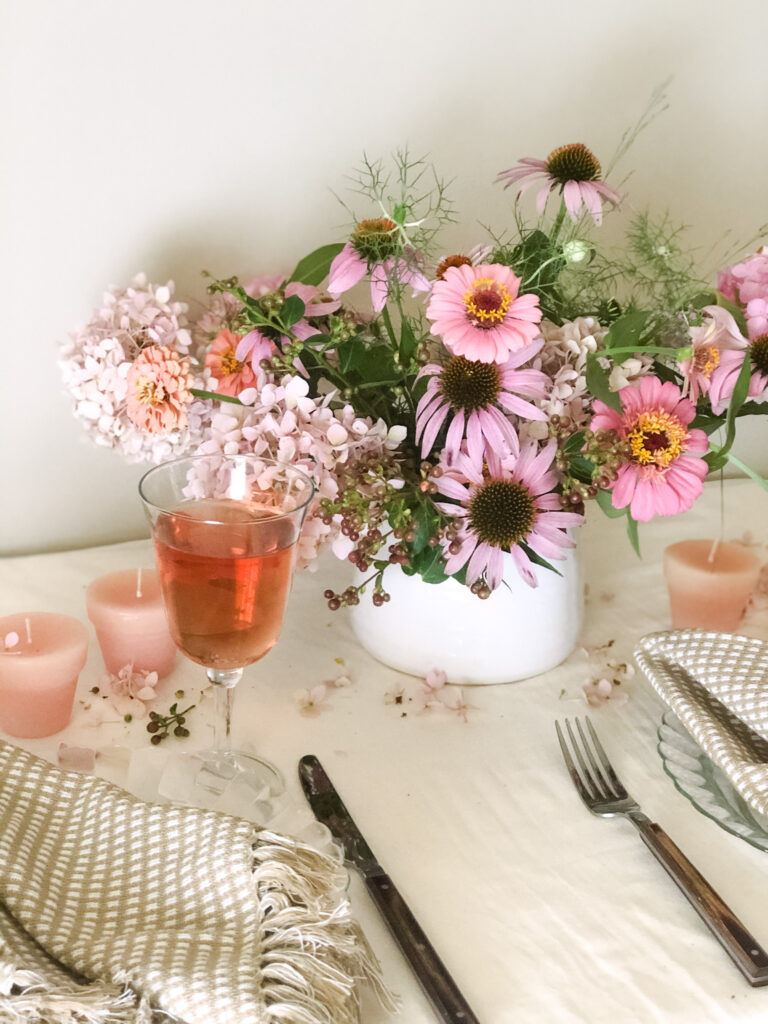 table top details
I wanted to let the flowers be the star of the table top design, so kept the other elements simple by adding some pink candles and scattered blooms on the table. A pretty napkin goes a long way and these pattered cloth napkins casually laid on the plates fits right in with a garden party. Nothing too fussy or perfectly in place – my kind of party!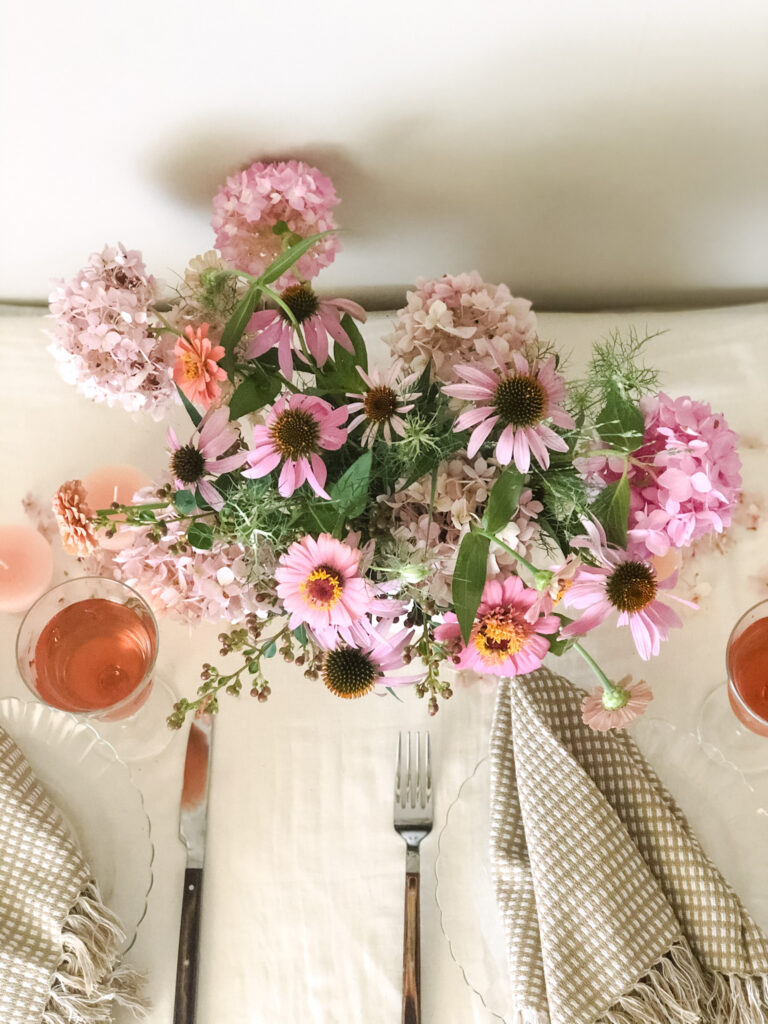 final touches
I'm all about a signature drink that matches the overall theme. Here I did a very simple rose spritz. All it is: your favorite rose (or any wine) topped off with anything bubbly / sparkling. I loved the natural color of the rose since it's pink!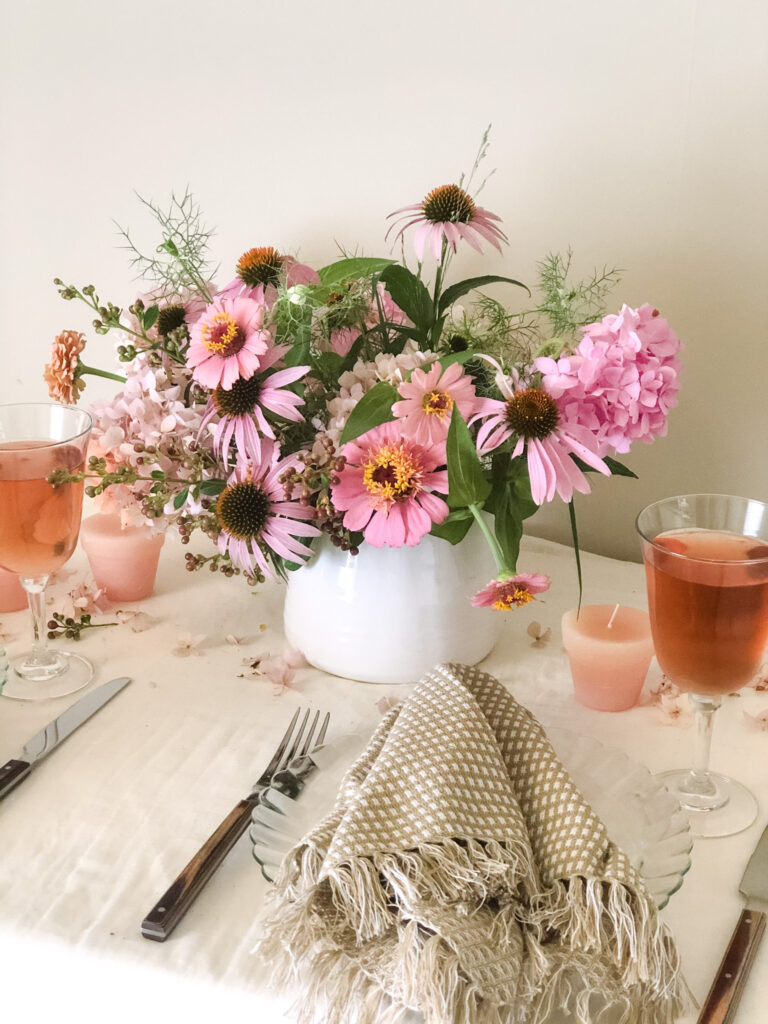 enjoy!