On today's edition of "that florist life", I'm going to be sharing what to wear on set up days. Let's face it – what we see on the IG squares of our photo head shots of us delicately arranging blooms or hanging an install with our hair curled all in place is an illusion. I remember when I first started out wearing all these cute little dresses to set up and then…comes a big gust of wind and everyone gets flashed my undies. Not a good look (lol).
We can still look put together, professional, as well as comfortable and appropriate for the real job we are doing which is lugging heavy buckets of water and flowers, running around non stop, and making sure everything is in place in a short amount of time.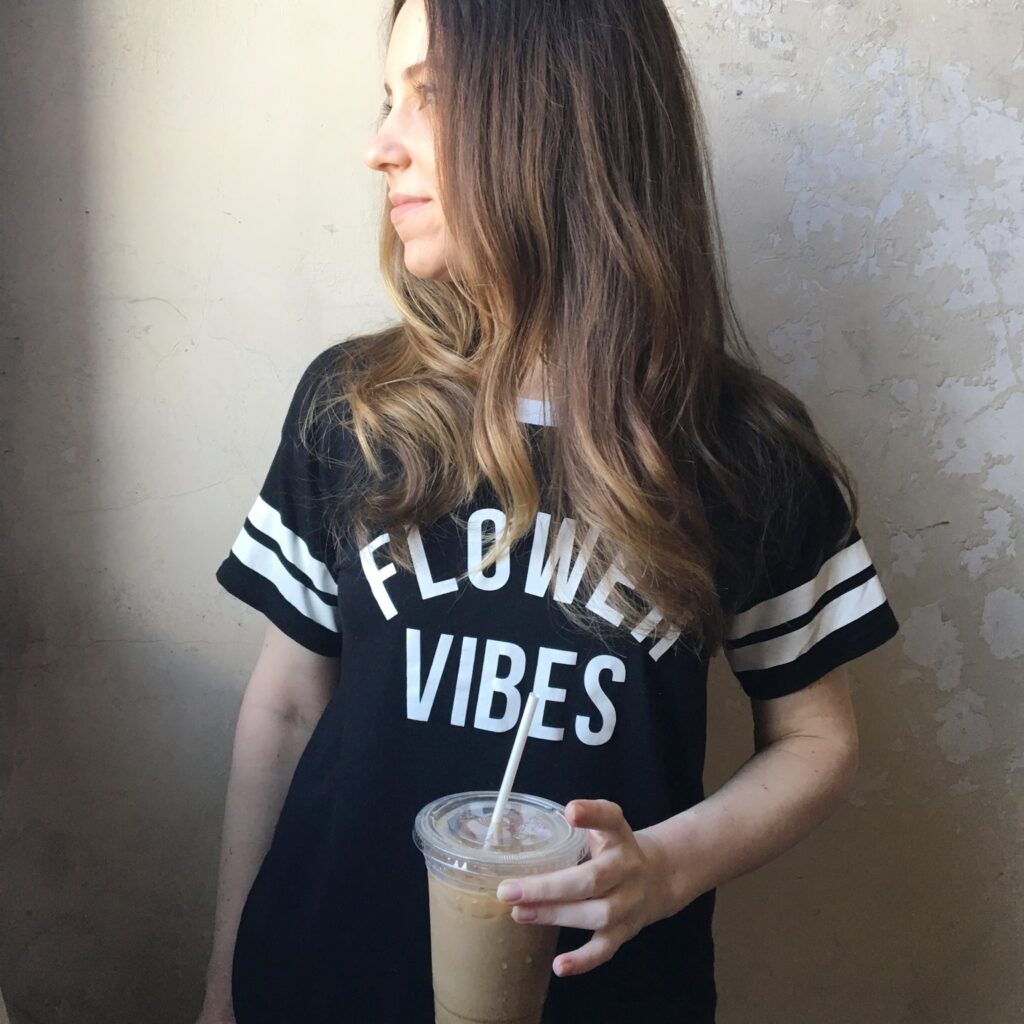 This post is what inspired the title of all my real talk adventures about being a florist since 2013. "That florist life" is what I had put on my first business t-shirts (as well as this flower vibes ones). With my business name on the back. I am going to note here, just from my experience, when you are first starting out do not spend a boat load of money on custom logo / brand shirts. You could end up like me, doing a re-brand, changing names and having no use for those shirts a couple years down the road.
Let's get to it! What to wear on set up days:
starting from the feet and working my way up:
comfortable tennis shoes. I know we all want to be cute in our Golden Goose's but really let's be practical here. This is one area I will not falter! We are on our feet non stop for hours. No time for blisters or anything. Comfort is key when it comes to my day of set up shoes.
socks – I always have an extra pair in my set up bag. There's nothing fun about spilling a bucket of water on your feet and having wet socks.
yoga or jogger pants / biker shorts. Depending on the weather these are my go to! I always look for ones with pockets because we know how valuable those can be on set up day.
sports bra usually in black because I'm 99% of the time in a black shirt
tank top / t-shirt in black because we are probably going to sweat a little. I love tank for the summer or even in the cooler months to throw a jacket over. I think tanks are so much more comfortable to set up in. I don't think they are inappropriate at all – come on it's a shoulder. I get the ones that are high neck. I would rather see a shoulder than see cleavage – that's just me though.
I do like a business / logo shirt, of course. I think it's nice for the other vendors / people at the wedding to know why you're there and what your business is. Like I said before, this isn't the end all of your business if you don't have a shirt with your name on it. There's nothing more important than going up to the other people at the venue and saying "hello" and introducing yourself and your business. This goes a lot farther than an expensive shirt with your business name on it.
hair ties / clips. We all know why.
or a hat. Especially if we have a long set up that's outside.
jacket with a hood that's on the rain resistant side.
fanny pack or apron if you'd like. I have both and sometimes don't use either. This is personal preference, but both can come in handy at times.
Some of my go to's

This is my all time favorite tank top to wear! Bonus is I've linked everything from Old Navy which means everything has a great price point. Sorry, not sorry, I'm not wearing expensive outfits at all when I'm designing or going to set up. I've ruined so many things, but to each their own. You do you and what makes you feel the most comfortable.
More go to's

I love these biker shorts because they have pockets! Also I have one of these jumpers which is so comfortable and more on the "dressy" side if you feel like you want to not be in exercise pants. I still pair it with tennis shoes and it looks cute!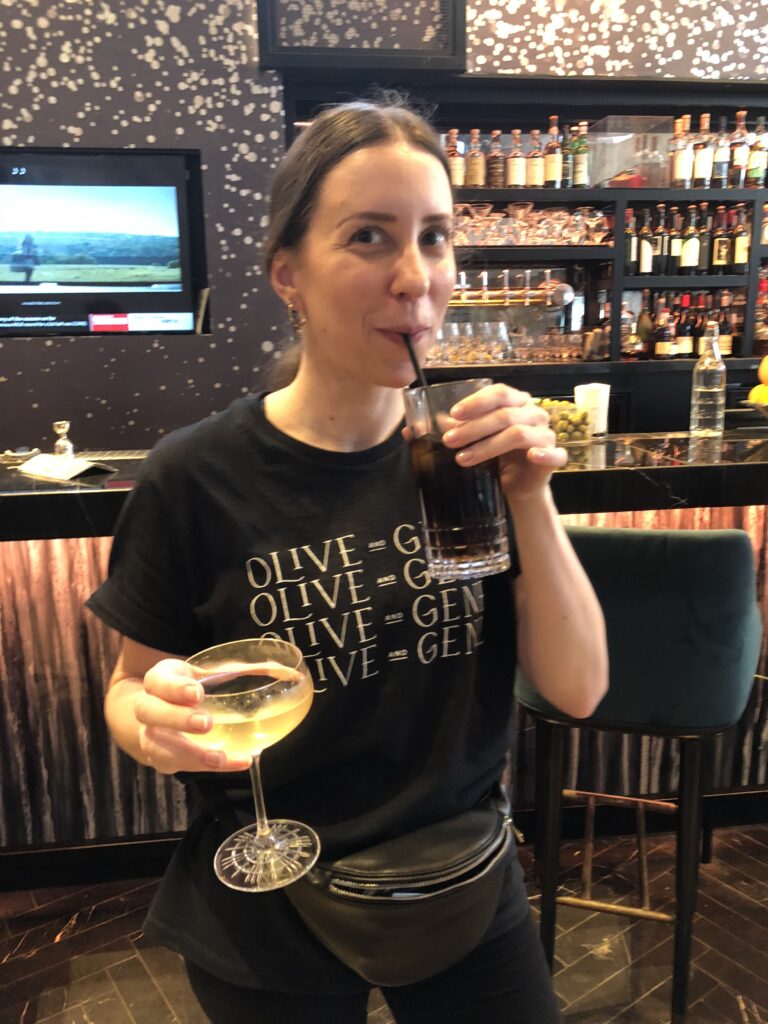 Ok, this is a fun one but these are the business shirts I designed for O + G.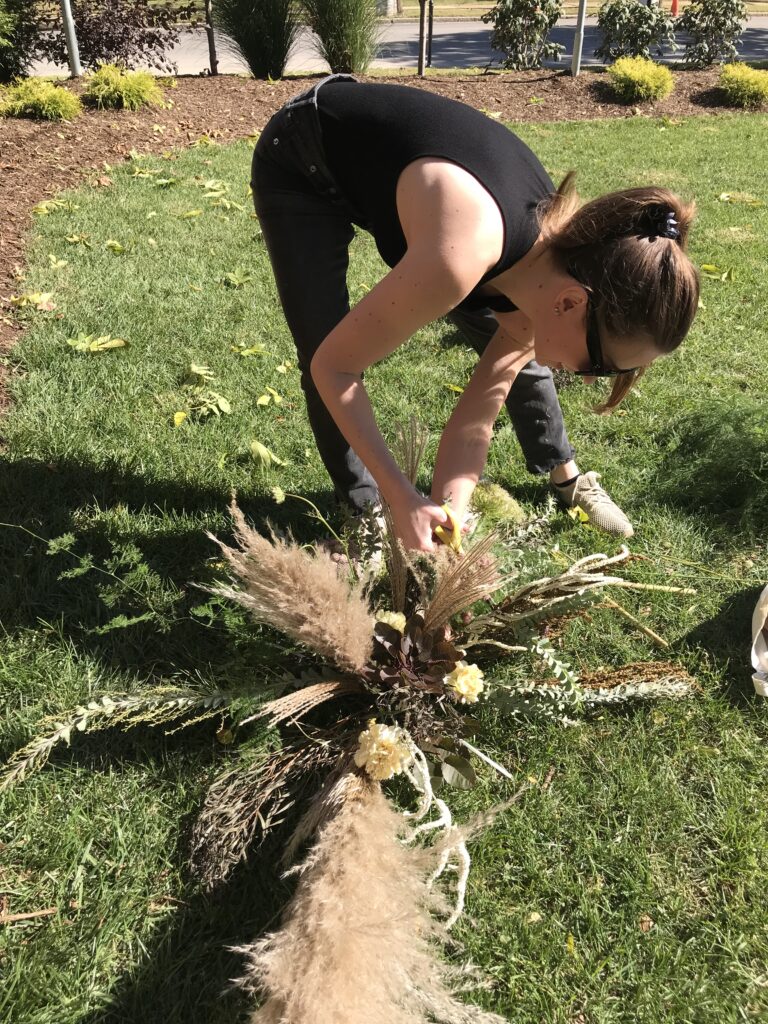 This is what we are really doing. New yoga pose, the downward facing florist?! lol
Let me know in the comments what's your go to clothing option for working in?! Always love hearing what others do!