Sweet and simple Valentine's day table decor
Valentine's day is right around the corner! You can easily add a few simple touches to make your home decor (table decor here) more festive. I had everything already besides the chocolate squares, but you can easily grab all these items at the store. I've linked my favorite type of ribbon below. It's the best ribbon for tying romantic, soft little bows.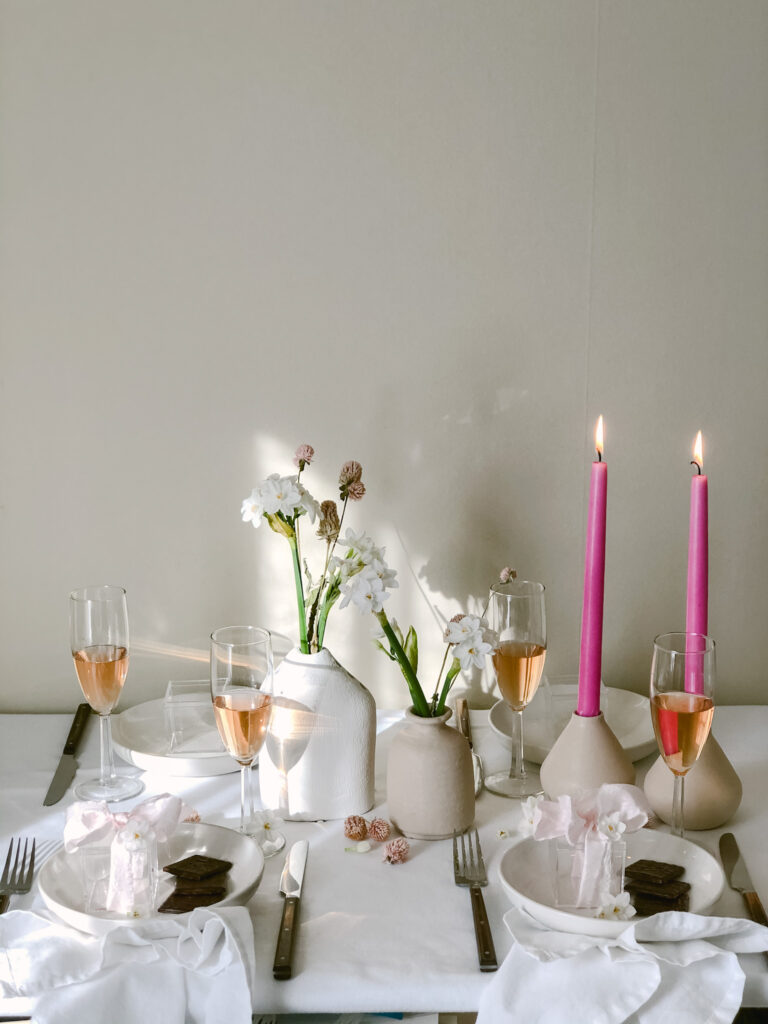 little pops of pink
pink candles
pink dried flowers
pink silk ribbon
pink wine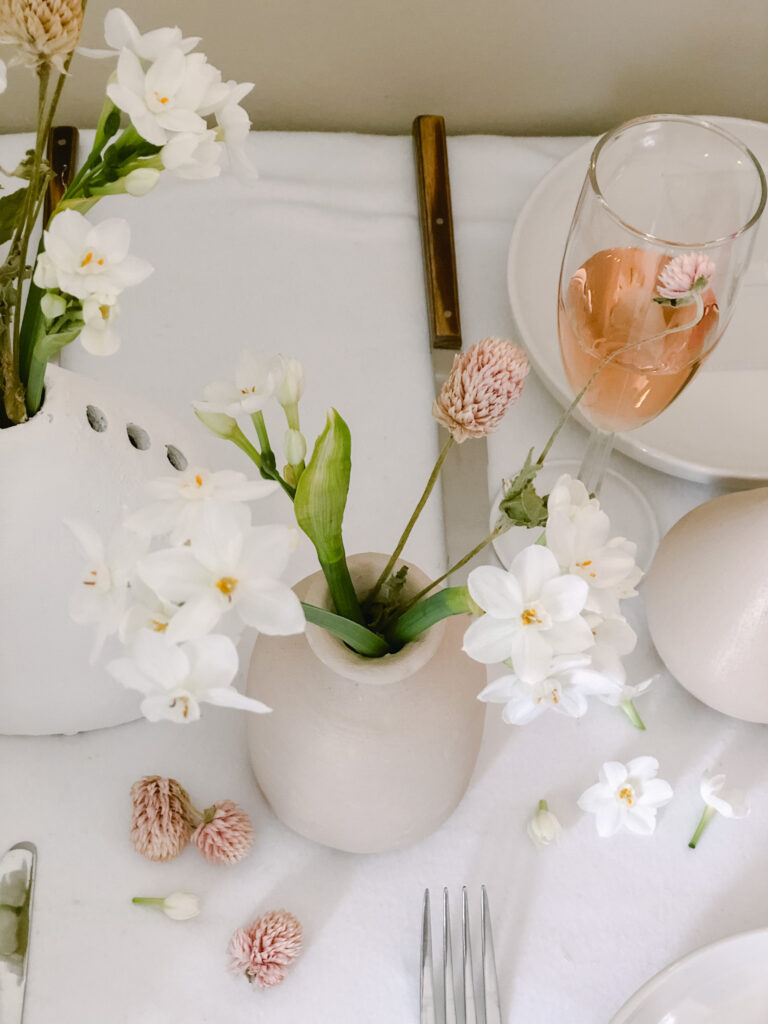 simple flowers
You can grab a bundle of grocery store flowers to add to your decor. Here I used paperwhite flowers that I grew myself because I'm obsessed with growing flowers. I would suggest getting a bundle of mini carnations, alstromeria or tulips. Whatever your store has that looks pretty in a white color.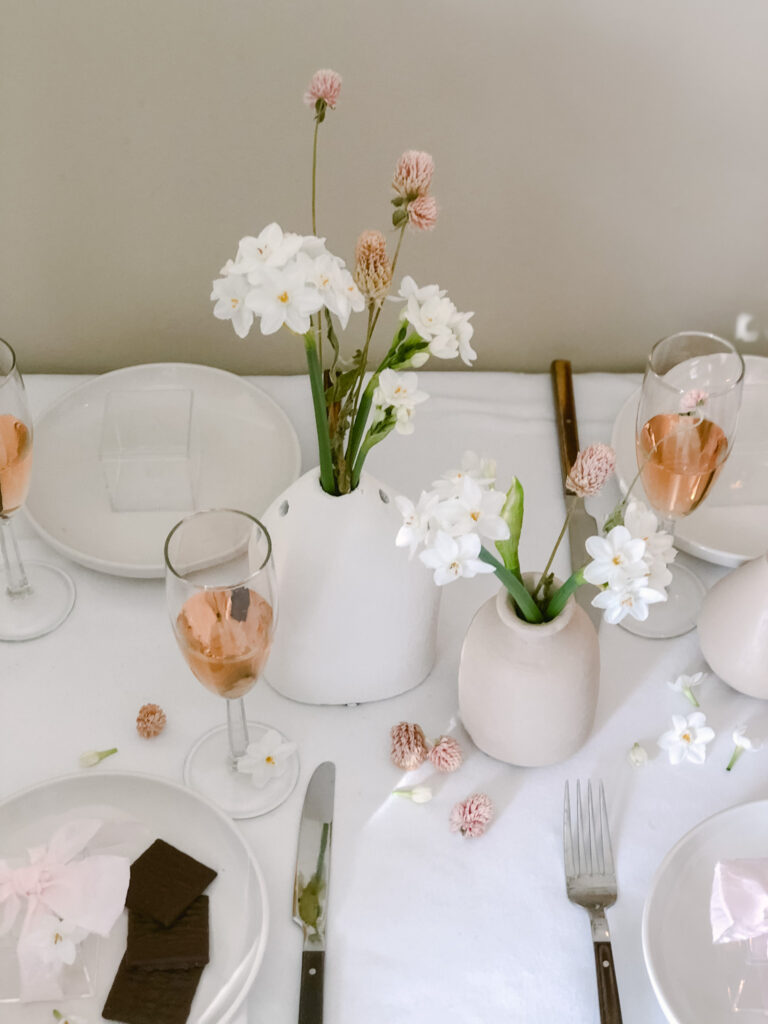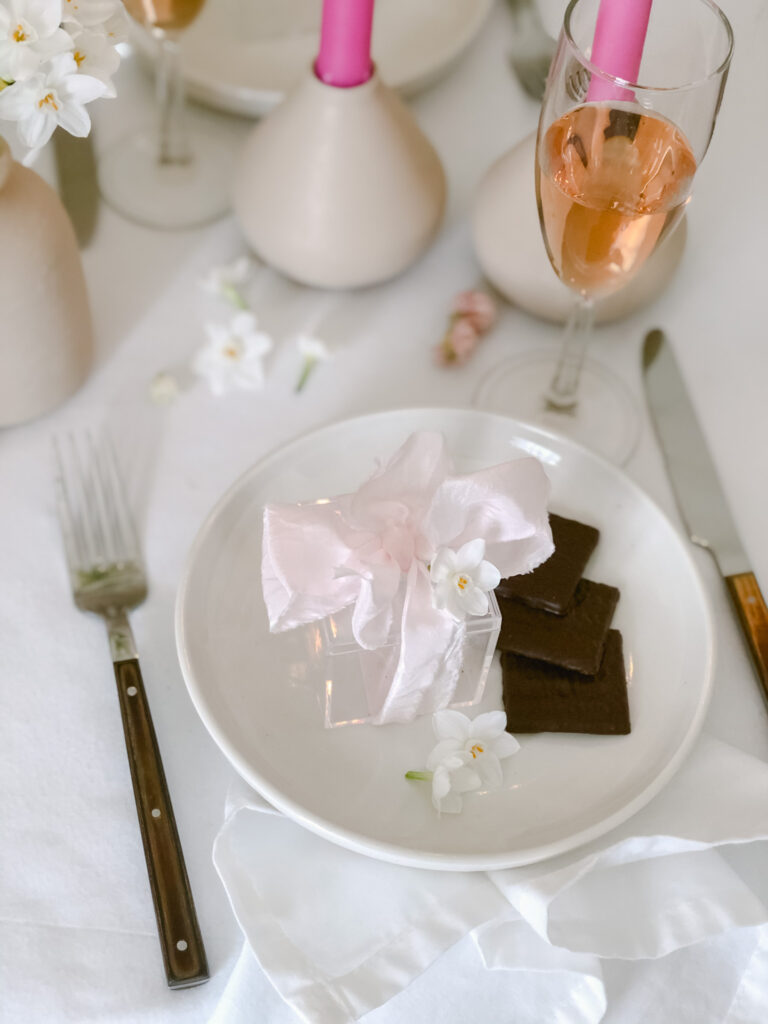 silk ribbon
My go to ribbon is silk! It comes in so many pretty colors and has the softest feel. It also makes beautiful bows. I used silk ribbon here to add some soft pink color to my little gift boxes. You can also use it to tie on your napkin or around the base of your champagne glass.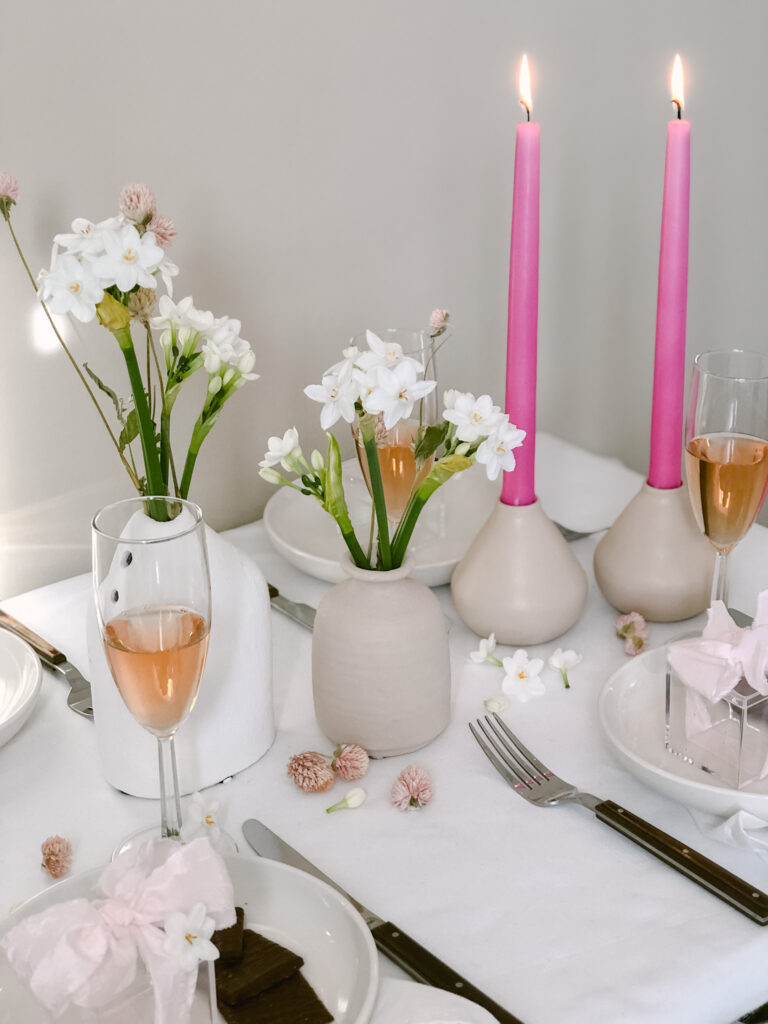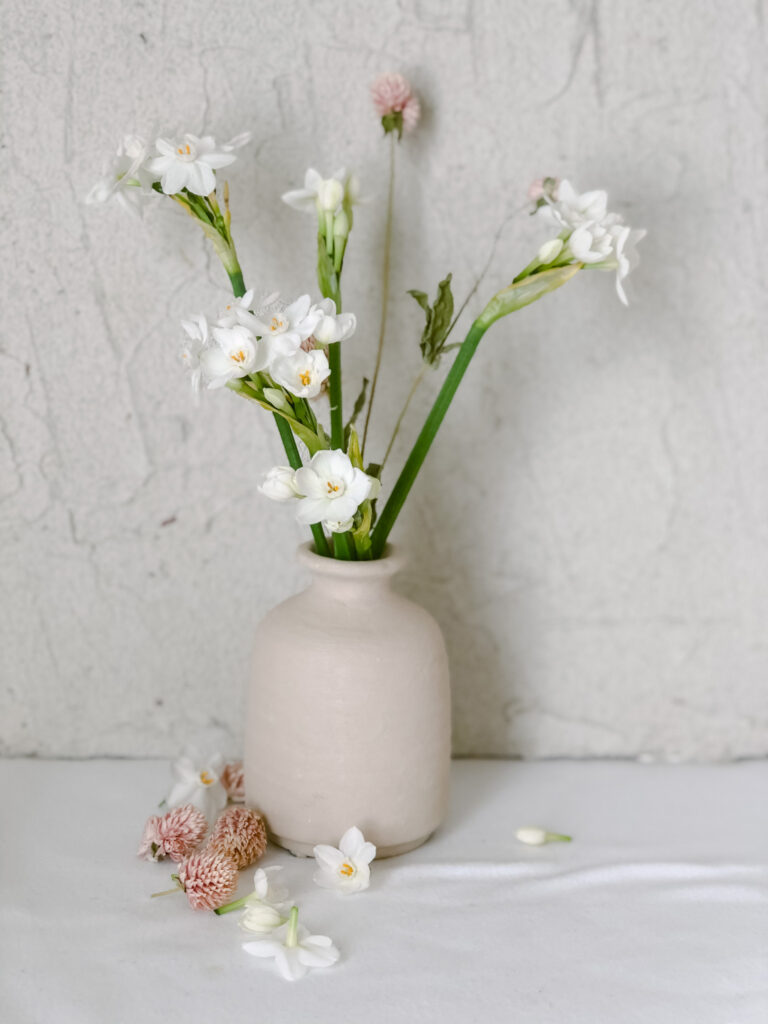 happy valentine's day!