the zinnia flower
Last year I loved sharing part of my flower growing on IG. I had the most comments and questions when I shared my growing process. I thought why not create a guide for you, so we can all grow flowers together! I really wasn't sure about the best way to go about it all, so this is what I came up with for the first year. Also if you go to the end of the post, you can read my story on how gardening helped my life so much last year. AND A FREE GIFT! (for orders placed in Februrary)
PDF guide that will be emailed to you
private email newsletter list for one year (12 emails, starting March 2021)
PDF guide that will be emailed to you
product package mailed to you including the zinnia seed packet with 30 seeds which will include a variety of different colors of zinnias (same that I'll be growing), small hand held shovel, rake and snips, spray watering bottle, wire, and mini gardening tote (plus free gift if you order in February)
private email newsletter list for one year (12 emails, starting March 2021)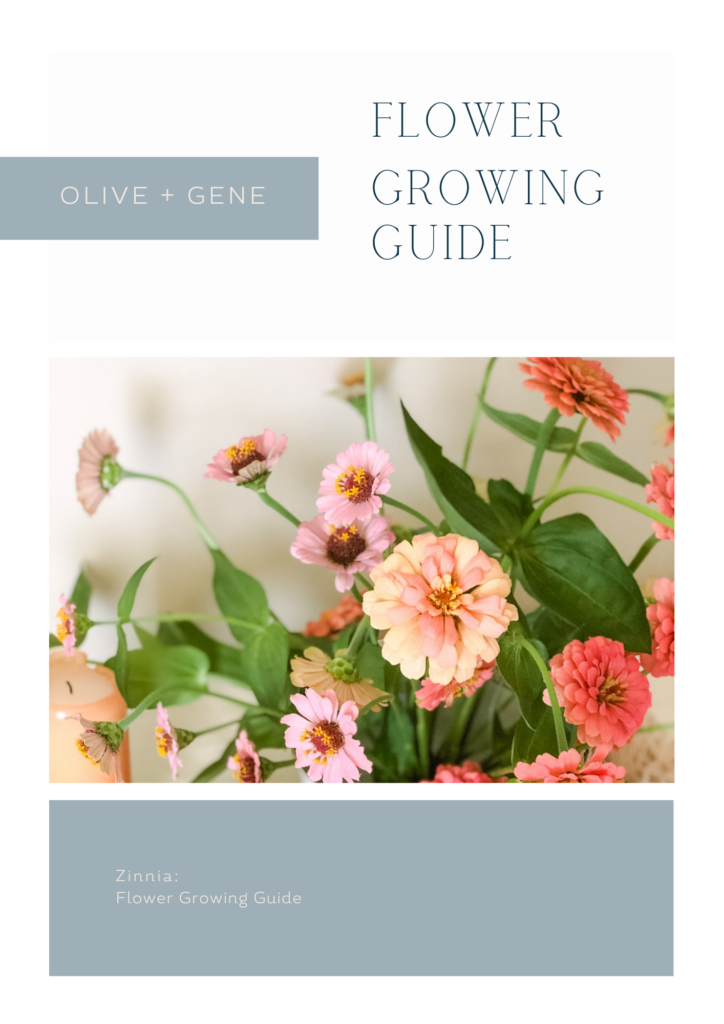 As of right now the guide is 30 pages of helpful and basic gardening tips with a focus on growing zinnia flowers. It doesn't cover specific details on all types of gardening- just the zinnia, but you can take away and use all the information when growing other plants. I really wanted to keep it simple and light, so focusing on one flower was what I wanted to do. Maybe other guides will be coming down the road?!
things to note
We will start taking orders February 1st until April 1st
The PDF guide will be emailed to you after you purchase during our office hours
The email newsletter will go out once a month on the first of each month
If you ordered the products – that will ship out on April 1st
If you order digital only, you will not receive anything in the mail (you will have to purchase your own seeds if you want to start growing)
*for those of you who would like to gift this please let us know in the 'notes' section and leave a message you would like us to write out for you.
order early for a free gift
Orders placed during the month of February will get a free gift!! The gift is something I use almost every time I'm out in my garden. Any guesses?! Please note the free gift only applies to product orders, not digital only. It will be sent in the mail along with your other products.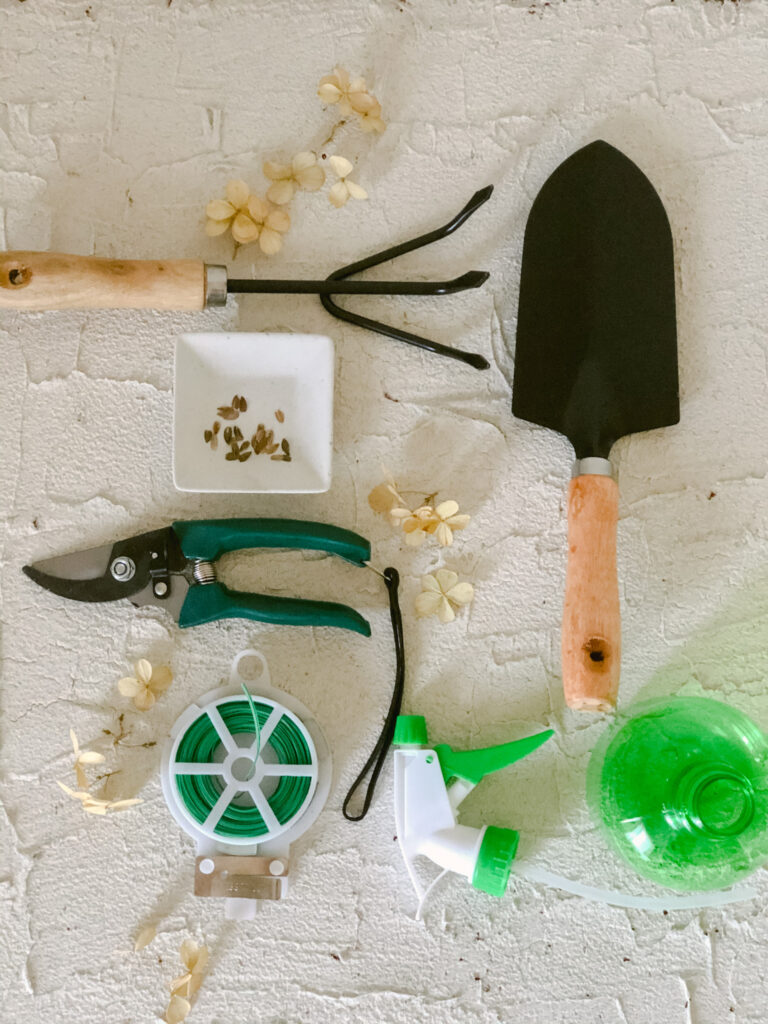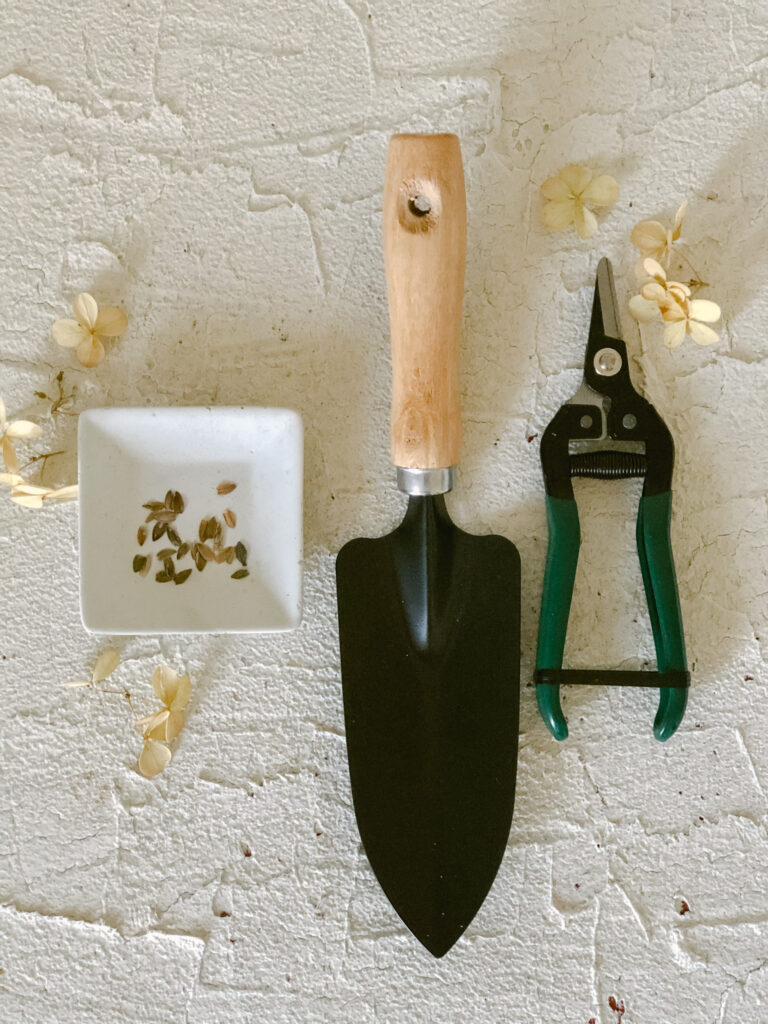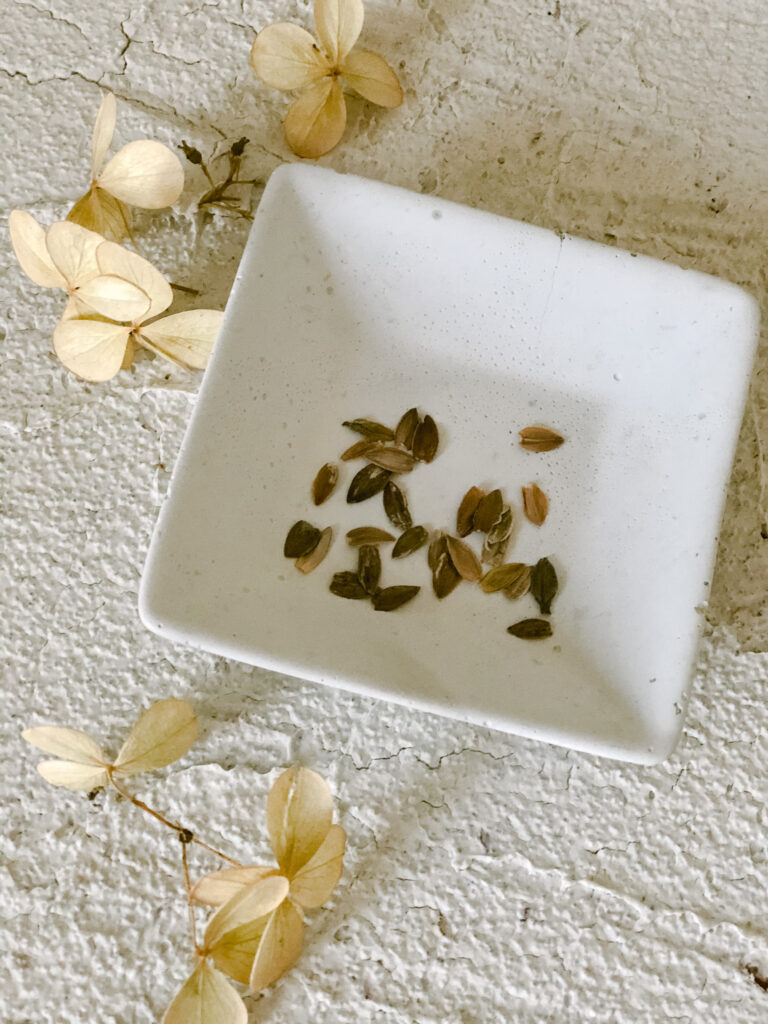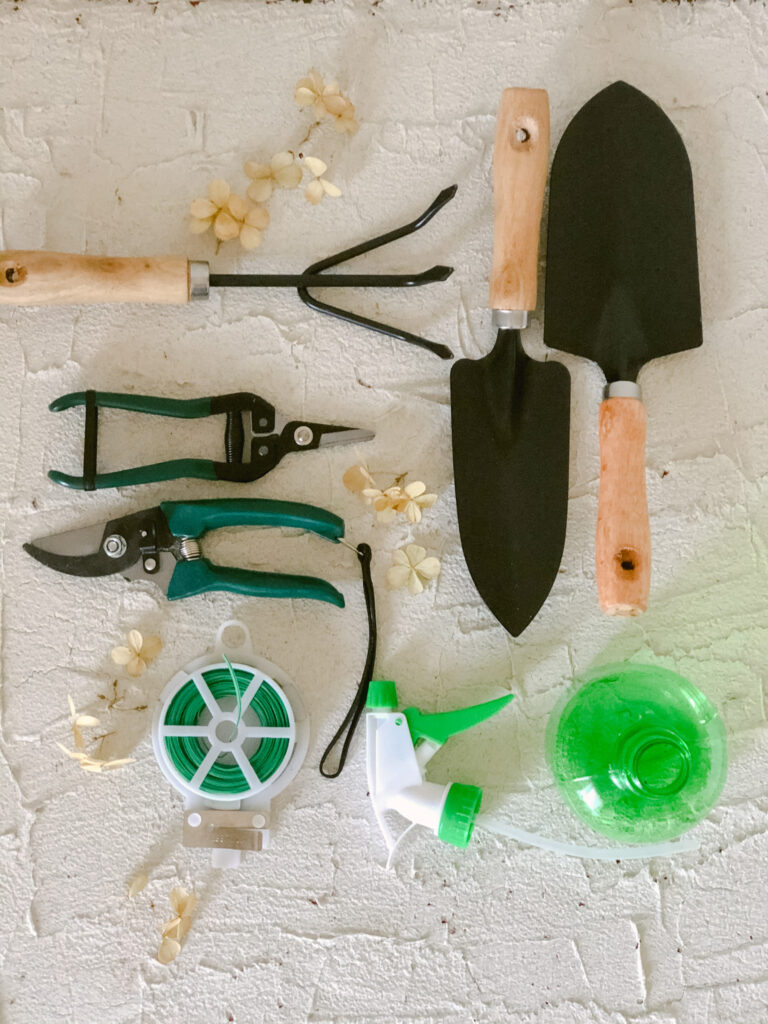 Any questions please email: [email protected]
Here you can shop DIGITAL or PRODUCT + DIGITAL
the story behind the idea
If you are still here reading, thank you! I wanted to share a little more about why my love for planting flowers runs deep and it might not be what you're thinking.
I love flowers. I'm sure that's no surprise since I've been a florist since 2013 but that's only part of why I love growing flowers. 2020 wasn't a great year for my business (no surprise there). I've had slower years before which has been fine, but 2020 was like nothing I've been through before. All my wedding work was either moved or cancelled, and my flower shop was forced to online only for a while / retail hasn't been the same. With all that, the anxiety was a lot to handle. The bills didn't stop, even though I had to. Thankfully I've managed my finances pretty well, but still the lack of income in 2020 will linger and trickle down into many more years to come.
Just dealing with all that, as well as everything else that came along with the uncertainty of the year, I needed an outlet to help with the stress. I didn't plan on my flower garden being a huge part of that. I typically always plant a few things here and there, but last year I planted a lot of zinnias and dahlias. Little did I know that thought of knowing I have something to go out and check on every day to see the progress did wonders for my anxiety.
Being out in nature, even if for 30 minutes a day, was so helpful. Some days there wasn't a lot of progress to see, but just getting outside and focusing my thoughts on caring for my garden was the best thing for me.
It is a bonus when the flowers start to grow and I could pick them and design an arrangement. There was just something about the time with my garden I wanted to share with as many as I could. Enter the flower growing guide.
I've heard before that gardening can seem stressful in itself or like a chore, but that's the mindset we want to get away from. Gardening is enjoyable when you are doing it for you. I don't grow flowers for my job or to share on social media. I don't grow flowers to try to be the perfect "Martha Stewart" gardener. I do it for pure enjoyment with no pressure at all. If some of my flowers don't grow in or some get knocked over by a storm- it's ok because there's no pressure.
*when I do share on social media it's not to be like "oh look at the perfect flowers I'm growing", it's to share the beauty of the flowers and hopefully brighten someone's day. I don't specially grow flowers to put them on my IG. Of course if you want to do that, totally fine. Do what brings you the most joy. For me, I want to take the pressure out of growing which makes the whole process pure enjoyment.
I really hope we can grow zinnias together this year. I've placed a lot of time in the email newsletters because that's where we can connect with each other without all the social media likes / instant gratitude. That's another thing with growing flowers – no instant gratitude. I know this is a whole other topic (IG), but I've struggled a lot with getting validation on IG. It can be a great tool, but also an evil one if you don't keep a firm grasp on it. That's why I chose to focus on making the best newsletters I could. PS- I'm not boycotting IG. I still use it daily for the most part and will share bits and pieces about the guide on there. I do feel like it's an easy way to connect- it just has to be done with care. PSS- I've heard FB groups are a great way to connect – I've done them before and agree. For this, there will be no FB group simply because I do not have a FB account at this time and will not be getting one.
Ok, that's long enough! I've never shared this story before, so wanted to include it because if you are dealing with anxiety over things out of our control, I hope you give gardening a try. I can't make any magical promises that it's going to wipe all the stress away, but it worked wonders for me.
Here you can shop the DIGITAL ONLY or PRODUCT and DIGITAL Options