YUM, to this drink!
I love a good margarita and all the different ways you can mix them up to make more festive for holiday's. This autumn apple drink is crisp, tart, and flavored with warm autumn cinnamon spice. I will be serving this cocktail / drink at Thanksgiving, but it would be great for any time of the season!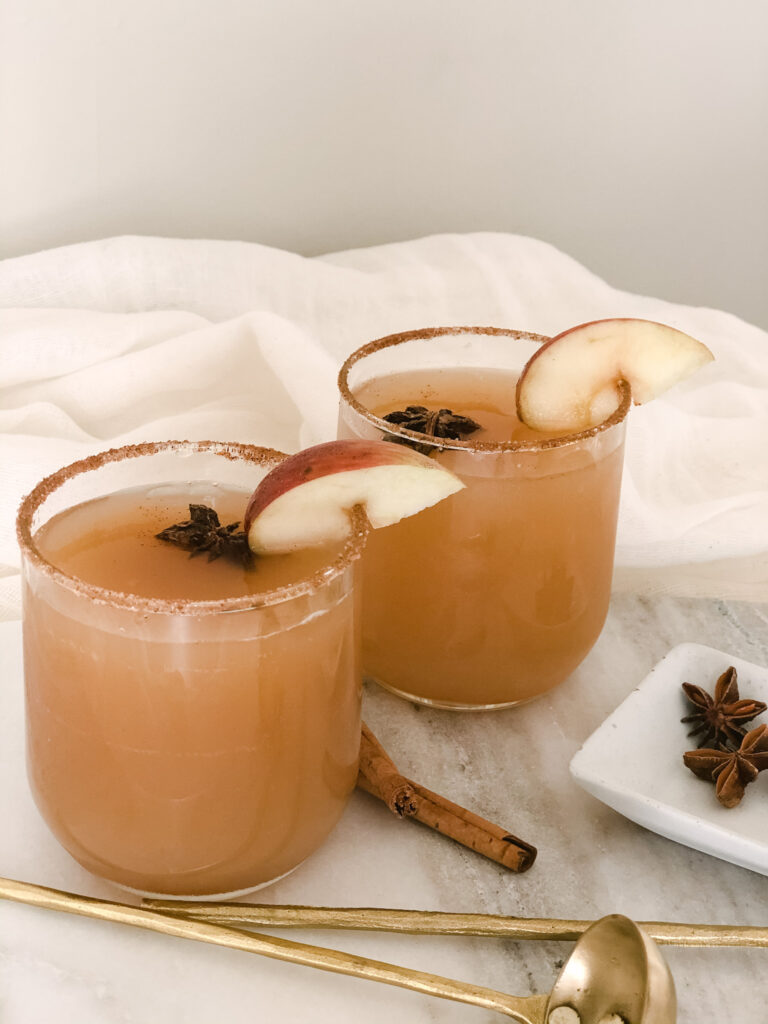 cocktail and MOCK-TAIL
I wanted to test this recipe in 2 ways. One with tequila for a traditional margarita and one without for an apple mock-tail. I think when you are hosting a dinner such as Thanksgiving it's a great idea to have a drink that can be both tasty with alcohol or without. Don't get me wrong, I love my margarita's but sometimes I just want a pretty and festive drink minus the tequila. This recipe works great both ways!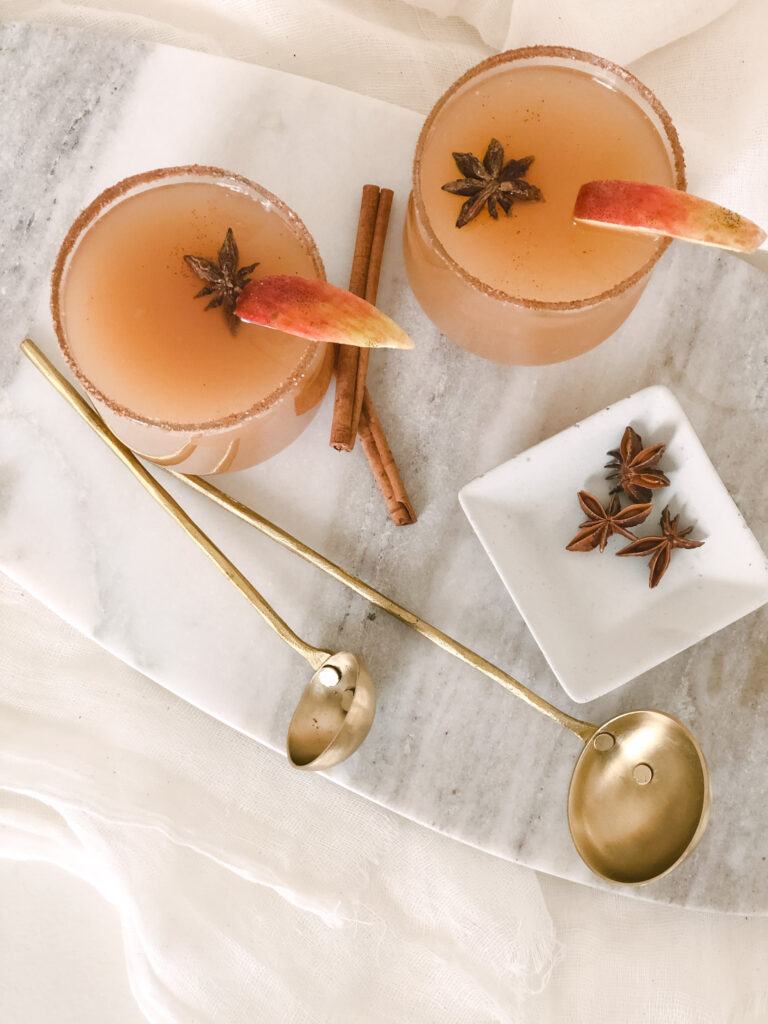 ingredients you need for both drinks
apple juice from the store or whole apples to juice yourself (I juice my own apples because I have a juicer and love freshly squeezed juice)
apple cider
limes or margarita mix (I make my own mix so I use limes but you can do a store bought mix to make things easier)
cinnamon
sugar
salt
tequila (if making a cocktail)
star anise and cinnamon sticks (optional for garnish)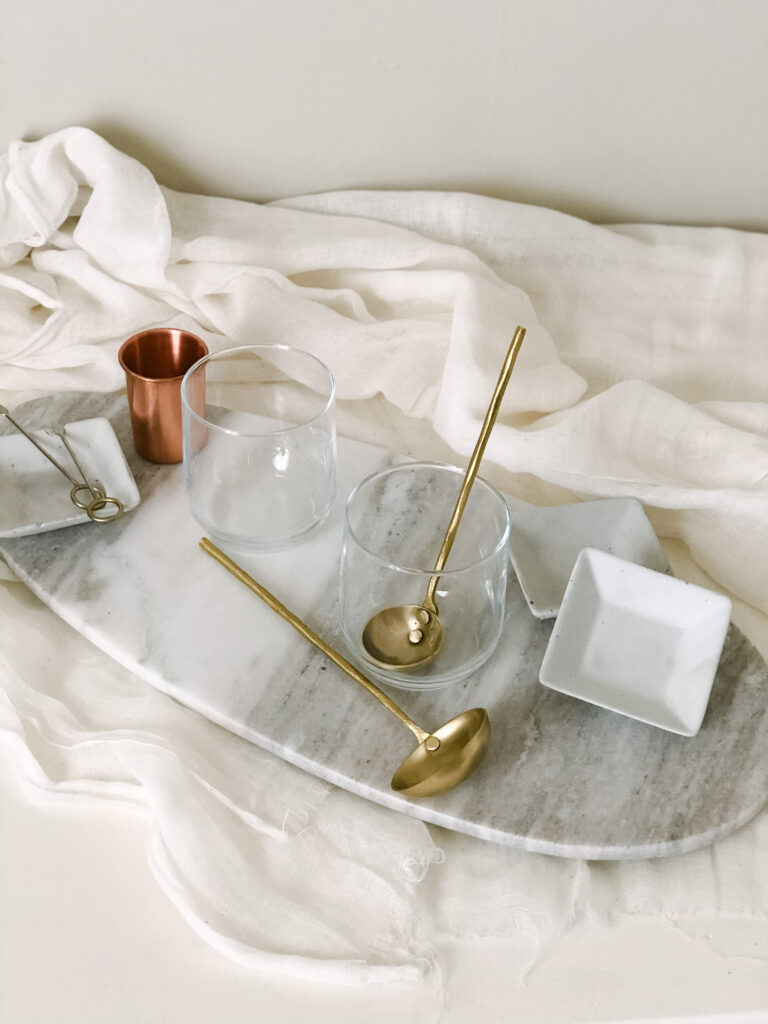 for the cocktail
to make the cocktail this is what I did:
make the margarita mix: it's a simple syrup with lime juice. Highly recommend making this from scratch because it's so easy. All you do is warm 1/2 cup of water in the microwave for a minute, then add 2-3 TBSP sugar- stir to dissolve, add 1/2 cup of freshly squeezed lime juice which is 3-4 limes juiced.
NOTE: add more or less depending on your taste- if you like a more tart or a more sweet drink then adjust. I'm not great with measuring things out exactly- just taste as you go and adjust.
juice my apples (if using freshly squeezed)
rim my glass with cinnamon, sugar, and salt by using a leftover lime to coat the rim with lime juice
put ice in 2 smaller glasses
in a larger glass or pitcher add:
1 shot apple cider
1/2 shot apple juice
1 shot lime mix
2 shots tequila
stir together and pour into your glasses
add garnish and dust top of drink with cinnamon / sugar
this should make 2 drinks, adjust as needed (also if you like your drinks more tart then add more lime mix or if you want more apple flavor then add more apple juice- it's all about what you enjoy to drink!)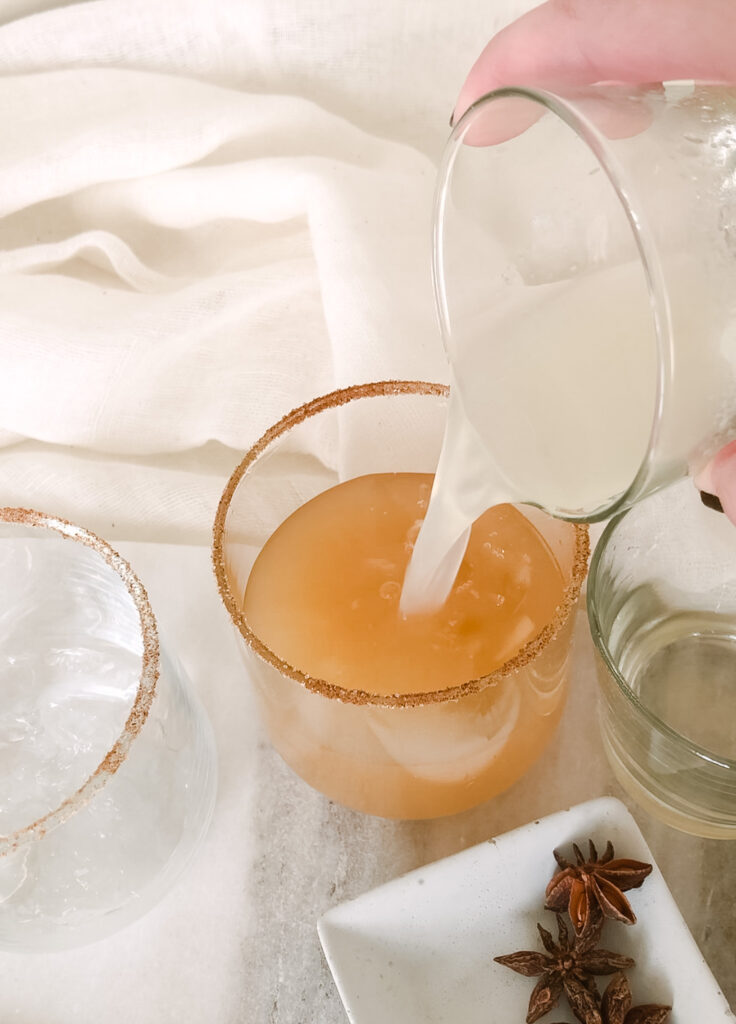 for the mock-tail
to make the mocktail, it's very similar to the cocktail:
use the same recipe as above, but instead of 1/2 shot of apple juice this is replacing the tequila so 2 shots apple juice – no tequila.
follow directions as above
I really loved the flavors of this drink- tart and crisp. I didn't miss the tequila one bit!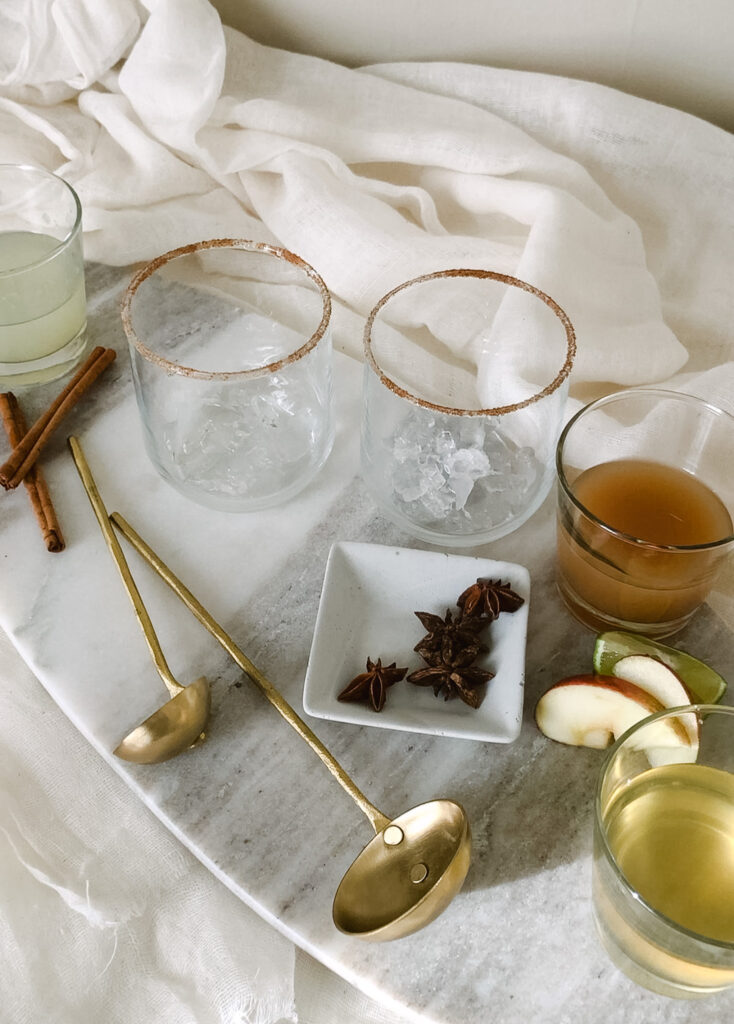 to save time
I'm going to make a pitcher of the mocktail drink, put that in the fridge, so then it's all ready to go when I need it. Then for those who want the traditional margarita, I'll put the tequila in the glass first and top with the apple mixture. Then I will garnish the drinks with tequila with a lime wedge instead of apple just so I know the difference. Quick and easy drinks and ready to be served!
Also don't add the ice too soon (lol). Mine was melting as you can see from this photo, but I was also trying to take a hundred photos and videos so I could share with y'all. If you like watching those IG reel videos- you can see the one I made on this drink on my IG.